From D CEO May 2016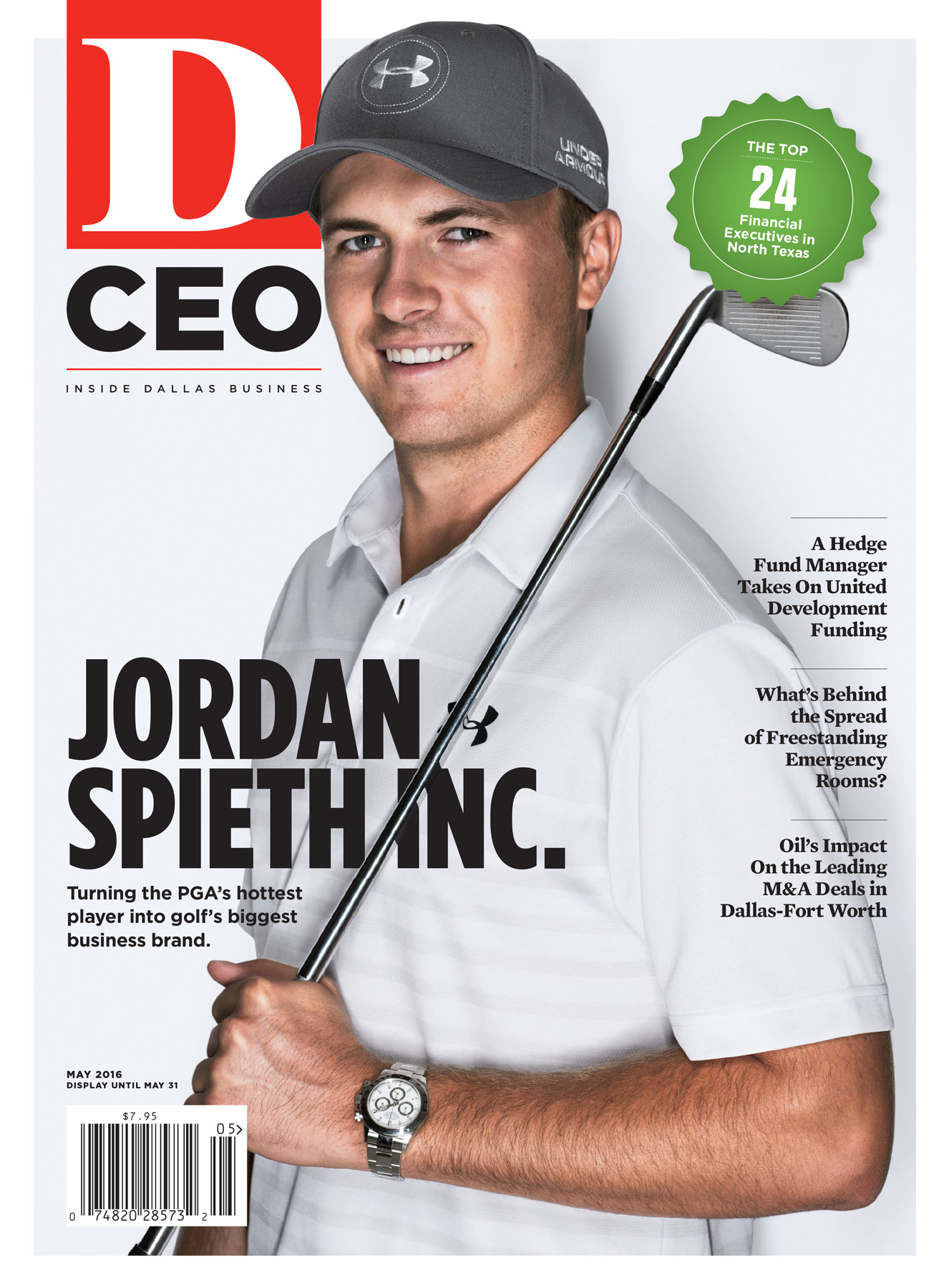 Subscribe
A DISCUSSION WITH:
Gregory W. Hext
CEO
Chapman, Hext & Co., P.C.
Scott Moore
North Texas Managing Partner
PwC
Tom Watson
Managing Partner
BKD
Mike Rizkal, CPA
Partner, Audit and Assurance
Cornwell Jackson, PLLC
 
D CEO has turned to some of Dallas' leading accountants to get their assessments regarding the current state of business accounting, economic variables, and the various trends they have been observing, and often estab- lishing. These financial experts offer a glimpse into the state of business accounting from the perspectives of those sought after for delivering finan- cial advice and leadership to businesses. 
1. Trusted Advisors
As a trusted advisor, what are you doing differently today to provide value to your clients?
Hext: We understand business owners today are frequently too busy or unable to research and put into motion complex plans that would benefit their companies. We are able to bring our tax, assur- ance, investment banking, and wealth management professionals to the table to provide solutions that benefit the client as a whole and assist our clients through their entire business life cycle. This approach of bringing our professional team of trusted advisors to service a client allows us to provide them with a variety of options to resolve their complex issues. It also allows us to react quickly if a client needs immediate assistance while providing an exception- ally high level of expertise. In addition, we keep a vast network of friends and colleagues in other disciplines (attorneys and bankers) that we are able to bring to the table if need be.
Watson: We believe a trusted advisor is one who really under- stands a client's industry beyond just the audit and tax implications. This means we need to understand the business issues and regula- tions that our clients have to address, too. For example, today we are designing new services to help our healthcare and financial services clients manage their changing regulatory environments. We also are adding non-CPA specialists to address more focused needs of our cli- ents' operating and risk management environments.
2. Current Issues
What are the most important issues impacting your client base today?
Rizkal: Increased competition, pricing, talent retention, taxes, succession planning, changes in healthcare regulation, increased compliance complexity, and demand for efficiency, among others. Clients need an advisor to help prioritize and weigh their deci- sions, provide insight based on experience in their industry, and assess the financial impact of these decisions.
Moore: In PwC's US CEO Survey, concerns over volatility and over-regulation are rising. Running a global business is poised to be- come even more complex. US CEOs plan for moderate expansion in the U.S. in a global marketplace that's upending plenty of assumptions about business growth, innovation, and risk.
What keeps your clients up at night?
Rizkal: The issues are numerous and often different based on the industry in which they operate and the lifecycle stage of their busi- ness. Companies are always balancing the long-term decisions to remain competitive with the short-term concerns about payoff. What's the short-term reward for the long-term investment? It's hu- man nature to worry about that. Are we on the right track? Can we keep the key people we need to succeed? Not to mention the normal concerns all business owners face, such as meeting revenue targets, maintaining healthy cash flow, technology investment, and manag- ing increased regulation.
Moore: Today's CEOs face a business environment that's becom- ing increasingly complicated to read and adapt to. This complicated world picture isn't just being shaped by economic and geopolitical trends. We believe there is a more fundamental shift taking place, namely from a globalizing world to one with many dimensions of power, growth, and threats.
3. Technology Update
How are you seeing companies use data analytics differently now than before?
Moore: CEO's are seeing greater returns on engagement when their companies use analytics and believe their companies are getting better at creating value from data and analytics by the use of data and better delivery of the right information at the right times. CEOs now value data and analytics technologies just as much as they rely on their customer relationship management systems when it comes to their ability to meet a wide group of stakeholder needs. Processing speeds and analytical models have made new efficiency gains possible, and this is leading to dynamic pricing models, quicker responses to shifts in buying patterns, faster fraud and theft detection, and more granular risk moni- toring and reporting.
How are you preparing your clients for the New Digital Ecosystem Reality?
Moore: PwC has identified trends that impact technology companies, such as dis- ruptive innovation, social media, device and enterprise convergence, and the ex- plosion and protection of data. The busi- ness transformation driven by technology is impacting all industries in significant ways. Businesses are considering leverag- ing technology to optimize their IT, trans- form their business operations, monetize differentiated services, and engage their channels and communities. Several trends are impacting what consumers expect and what businesses can do to address the New Digital Ecosystem Reality. Technology companies will likely be well positioned to thrive in the new digital ecosystem if they develop the right vision and strategies along with a clear blueprint for execution around the following business issues.
How has technology changed how you service your clients?
Hext: Today's technology has allowed us to work more efficiently and have quicker turnaround and availability for our clients. We are able to communicate questions and discuss issues with our cli- ents across Texas or the world in a timely manner. From a client perspective, we provide them with our own data rooms so they can provide information or load data into a secure data room at a time and loca- tion that is convenient with them. A few years ago, we became completely paper- less, which allows us and our clients easy access to the information when needed. Further, we understand our clients are busy, so our ability to work and communi- cate electronically allows them to work when it is most convenient for them. These technologies have brought our clients in other countries closer to home.
How has the use of technology impacted how your clients run their busi- ness? Are they willing to make the in- vestment in this economy?
Moore: According to PwC's 19th Annu- al Global CEO Survey, 90 percent of CEOs are changing how they use technology to deliver on wider stakeholder expectations. We are seeing that companies are using technology to get closer to consumers, but are being challenged to align all parts of their operating model behind customer strategies. Some companies are bridging what we call an execution gap by shaping their entire value proposition, strategy, op- erations, and capabilities tightly around a strong commitment to what they stand for. They're also looking to build better inno- vation and people capabilities to address changing customer expectations.
[inline_image id="1″ align="" crop=""]
4. Location
Does the location of a client impact your firm being able to service their needs?
Hext: We have serviced clients through- out the United States, Europe, Mexico, Chi- na, and North Africa for many years. With our technology platform, we can easily pro- vide services remotely and transfer elec- tronic information securely. It is not unusu- al that we would have a client in one part of the country, a lender or funding source in another part of the country, and an equity investor from Europe or Mexico, all work- ing simultaneously on a client issue.
How is the location of a CPA firm of- fice relevant to the decision to work with them?
Watson: One of our client service stan- dards is "in sight = insight," so we really encourage our professionals to be visible in our clients' offices, not the other way around. While some of our high-net- worth tax clients are happy that our office is easy to access, this has not generally been a key driver in business clients choosing to work with us.
5. Firm Size
Is bigger better? How does the size of firm impact clients?
Rizkal: It is all about balance. Certain- ly for some larger entities and public com- panies a name firm carries weight with investors. However, in the middle market segment we serve, service is paramount, and our competitive fees create more flex- ibility for ownership. Clients should focus on finding a firm with a solid reputation within the financial community that di- rectly impacts them. When searching for an accounting firm, companies should consider direct and easy access to part- ners and the capability of the firm to help solve their problems or provide referrals to other trusted service providers. The most common reason for change to a new CPA firm is that the client felt lost in the shuffle. It is important to find a firm that can deliver on the level of service offered during the proposal process. Don't buy based on size alone.
Moore: As part of PwC's investment in Texas, PwC is focused on making sure it has talent on board to address the state's rapid growth and wide-ranging opportu- nities. PwC currently has more than 3,800 employees in the state, but has put aggres- sive hiring goals in place to address and meet the increased demand for profes- sional services. 
6. Client Service
What do you think your clients want from their CPA?
Hext: The majority of our clients want a "trusted business advisor" who can provide a professional one-stop-shop for all of their needs. Our structure allows us to not only be a CPA firm (with assurance, tax, and ac- counting services), but to also assist our cli- ents in achieving their goals. Through our affiliate White Rock Advisors, we provide investment banking and financial advisory services which allow for our clients to seek capital for growth, or to refinance or re- structure their balance sheet, acquire busi- ness, or sell their business.
What types and size of clients—and client issues—do you work with most?
Hext: Most of our clients are private or public operating companies who are deal- ing with some type of change. It may be something as simple as a refinance of their senior-debt or as complex as buying or sell- ing a business. In these cases, we act as a liaison between the company and its cur- rent and potential lenders to help negotiate the most favorable terms of their loan. There can also be more complex issues, like the sale or purchase of a multi-generational family-owned company, separation of a family office, succession planning, or a refi- nancing of a company's debt and/or equity. We work with clients across a variety of in- dustries, but we do focus on industries like technology, healthcare, software, telecom, logistics, trucking, financial technology, manufacturing and distribution. Our typi- cal client is in the broad middle market with revenues of $10 to $500 million.
How should companies eval- uate the effectiveness of their accounting firm?
Rizkal: Companies can evaluate the effectiveness of their account- ing firm by assessing whether they feel the firm goes above and be- yond to meet their expectations.
Is the team simply completing the task they've been assigned or are they spending time proactively planning for the engagement to ensure the best client results in the most efficient manner?
Is the accounting firm providing the right level and type of communication as to the status of the project and the expected delivery date?
Proactive service means showing clients what they want before they know they want it.
How does your firm's structure meet your clients' needs?
Hext: Our clients are typically dealing with some type of change. The change causes them to have to make decisions they may only face once in their lifetime. With our one- stop-shop, we provide not only basic compliance services, like auditing, tax planning and tax services, but also the M&A sell-side and buy-side services, institutional private place- ments of equity and debt, restructuring, and general corporate finance and advisory. There are very few firms in this region of the country where a client can receive that type of well-rounded service in one place.
7. Tax Update
How are your clients balancing the importance of providing strong earnings for banking needs versus reducing the amount of taxes paid?
Rizkal: All clients are looking for opportunities to reduce the tax burden while continuing to produce strong financial results that attract capital. We have found the answer to this question to be a combination of strategic tax and financial planning. This is often achieved through balance and communication. There are several strategic tax planning opportunities that do not negatively impact the company's earnings or common financial measurements. Banks are not purely concerned with earnings, but instead focus on the overall stability and financial health of the company.
How do tax laws and incentives in Texas benefit your clients?
Watson: We always tell our clients to think long-term, and with the passing of the PATH Act our clients can now do so. The extension of bonus depreciation and the permanent extension of the credit for increasing research activities take some of the guessing out of tax planning. Also, our clients can become extremely focused on income tax, but they should also focus on the risks and potential benefits surround- ing property, sales and use taxes.
8. Growth and Future
What are obstacles that impede the growth of your clients' businesses?
Rizkal: The biggest obstacles to growth are often corporate governance and finding and attracting talent. There are many issues that affect our clients' businesses. Few owners can solve them all on their own. Many business owners are top-line focused and struggle to address the other challenges affecting the company primarily due to lack of time. Business owners need to invest inside the company as much as focus on new business development in order to remain competitive on all fronts. Keeping talent, invest- ing in the right technologies, and managing a diverse and mobile workforce are the biggest challenges to growth.
How are companies aligning costs with business strategy and preparing their growth strategies for the future?
Moore: CEOs see tremendous opportu- nities to become more efficient and effec- tive in how their companies bring growth strategies to life. Pressures are increasing from a wide group of stakeholders to un- derstand just how companies plan to trans- form into digital organizations, how they'll partner (and who with), and how risks re- lated to growth opportunities will be de- fined and managed.
As companies look ahead, fewer CEOs are very confident about their own company's growth prospects; just 33 percent of U.S. and 35 percent of global CEOs. And nearly half say that heightened expecta- tions from stakeholders have raised the cost of doing business, in addition to other factors that have been keeping corporate profits low. Companies have a number of ways to get out from under unnecessary cost and complexity with acceptable risk. Most plan cost reduction initiatives and new strategic alliances. Expect demand for cost and performance management disciplines to remain high as companies find the right blend of investments and align costs to business strategy. As the use of data and analytics increases, so will the ability to unlock insights from operational and cost data and this can drive entirely new efficiencies across operations, mar- kets, and geographies.
How is your company focusing on talent and millennials?
Moore: In light of the accelerating changes in the market, we're also trans- forming the way we attract, develop, and retain the right talent for our business – now and for the future.
We are continuing to work hard to make ourselves a top career choice for members of the millennial generation. Drawing on our substantial research into the wants and needs of millennials, we're taking steps to engage and empower our growing ranks of millennial employees – including re-defining our workplace culture to be more flexible while continuing to meet the needs of other generations.
How do you keep up-to-date on issues that impact your clients?
Watson: A commitment to "lifelong learning" is one of the tenets of our Un- matched Client Service standards for our firm, and our professionals are evaluated on how well they do this. As you might expect, our audit and tax specialists attend numerous internal and external courses each year for their specific practice area. But we try to do more than just basic technical-related education. We want our professionals to get industry education, so we attend nearly as many industry related seminars and meetings as we do technical trainings, resulting in many of our upper level professionals having nearly twice the minimum amount of continuing education each year. This is especially true in highly regulated indus- tries like energy, financial services, insurance, and healthcare. We've found that understanding the current operational issues facing our clients helps us bring better ad- vice and also apply technical standards or tax regulations more efficiently. 
Get the D CEO Newsletter
Stay up to speed on DFW's fast-moving business community with weekly news reports, interviews, and insights.