From D CEO May 2016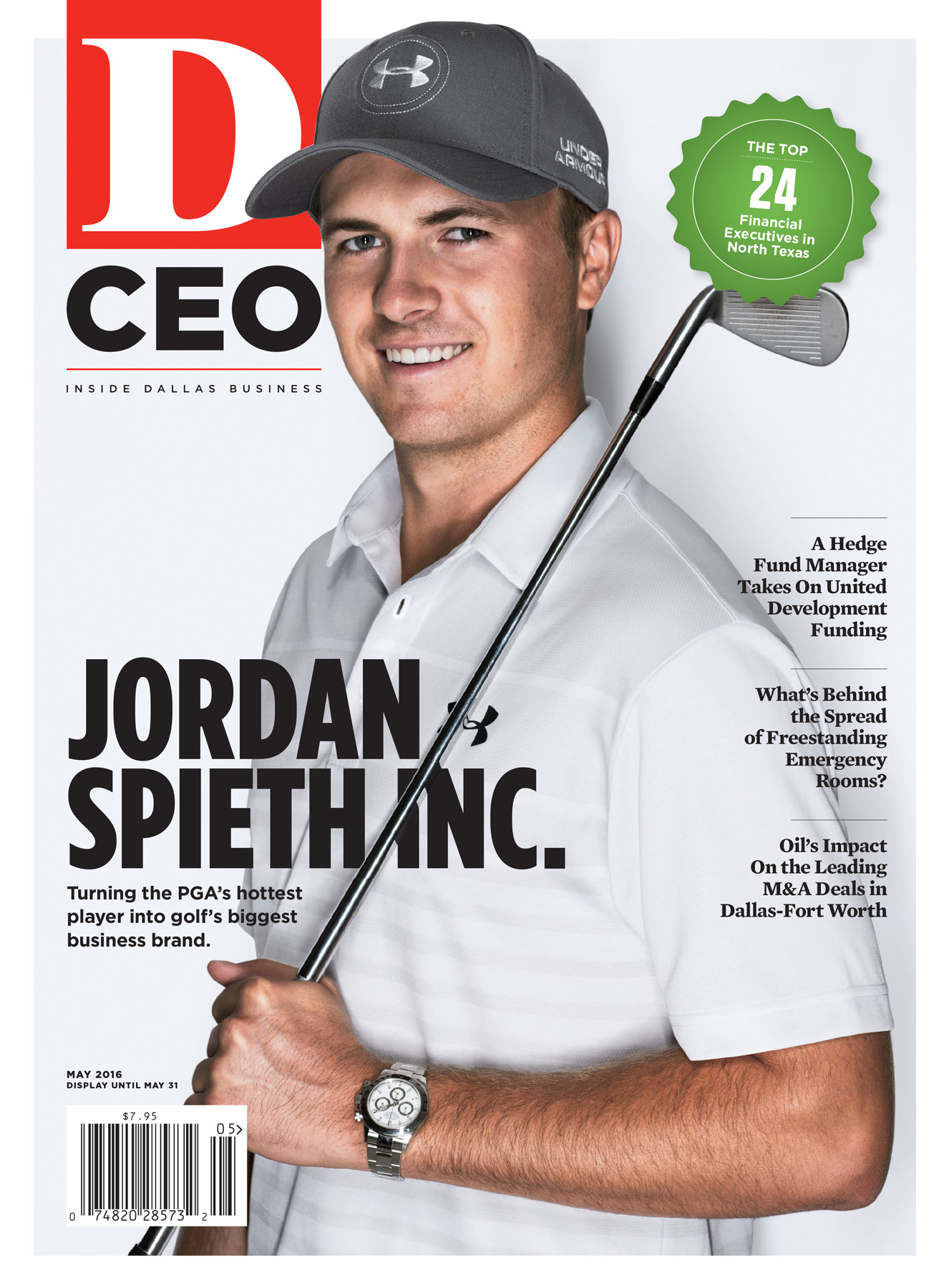 Subscribe
Paulie Ayala started boxing in exhibitions when he was only four years old. His parents put him in the ring after he bloodied the nose of a bully who was harassing Paulie's older brother. Ayala did so much fighting as a kid, he got burned out, and almost quit boxing before turning pro. But, he came back and fought his way to two world championships, in two weight classes—bantamweight and super bantamweight—earning up to seven figures per fight when the bouts were featured on HBO's pay-per-view.  
"I had an awakening to understand my true potential," he says. "I love to fight, and wanted to prove to myself that I could be the best in the world." 
Now retired from professional boxing, the 45-year-old Ayala promotes fights and trains boxers at his University of Hard Knocks gym in Fort Worth. On this morning, one group is different from the young up-and-comers; they're older men and women, shuffling around the gym. "Come on Murray, there you go! Shadow me," says Paulie, wearing hand pads for the wobbly boxer to hit.
What makes this group of boxers unique is they all have Parkinson's disease, a neurodegenerative brain disorder that causes tremors and hinders motor skills. Ayala launched his Punching Out Parkinson's program three years ago. Today he trains about 90 Parkinson's patients, who come in twice a week. The men and women put on gloves, hit speed bags, jump rope, and spar with Ayala and his son.
The results have been dramatic. The training promotes confidence, fitness, balance, strength, hand-eye coordination, footwork, and reflexes. The exercise also triggers brain chemicals that reduce depression. Patients are able to cut down on their medication. And, they gain strength from each other.  
Dr. Roger Blair, a Fort Worth neurologist, has advocated exercise for his Parkinson's patients for 30 years. He sends many of his "Parky" patients to the University of Hard Knocks. "Most of them are doing significantly better, physically and emotionally," Blair says. The doctor believes the program deserves funding and scientific research. "We know it's good," he says.  "We need to put it in an academic situation and prove it. Paulie needs a champion to help replicate this."  
Inspired by the results, Ayala launched a foundation and holds boxing exhibitions to raise money for Punching Out Parkinson's, defraying the cost for participants. One of his fighters, Murray Zoota, is stepping up, too. The 71-year old former CEO of a large mortgage bank in California is working with Ayala on his fundraising initiatives. Diagnosed with Parkinson's in 2013, Zoota has seen the benefits of the program for himself. "In my mind, I'm a real fighter, training with a world champion," Zoota says. 
Ayala sees it the same way. "Champions know champions," he says. "These people are my champions."  
Get the D CEO Newsletter
Stay up to speed on DFW's fast-moving business community with weekly news reports, interviews, and insights.