From D CEO May 2016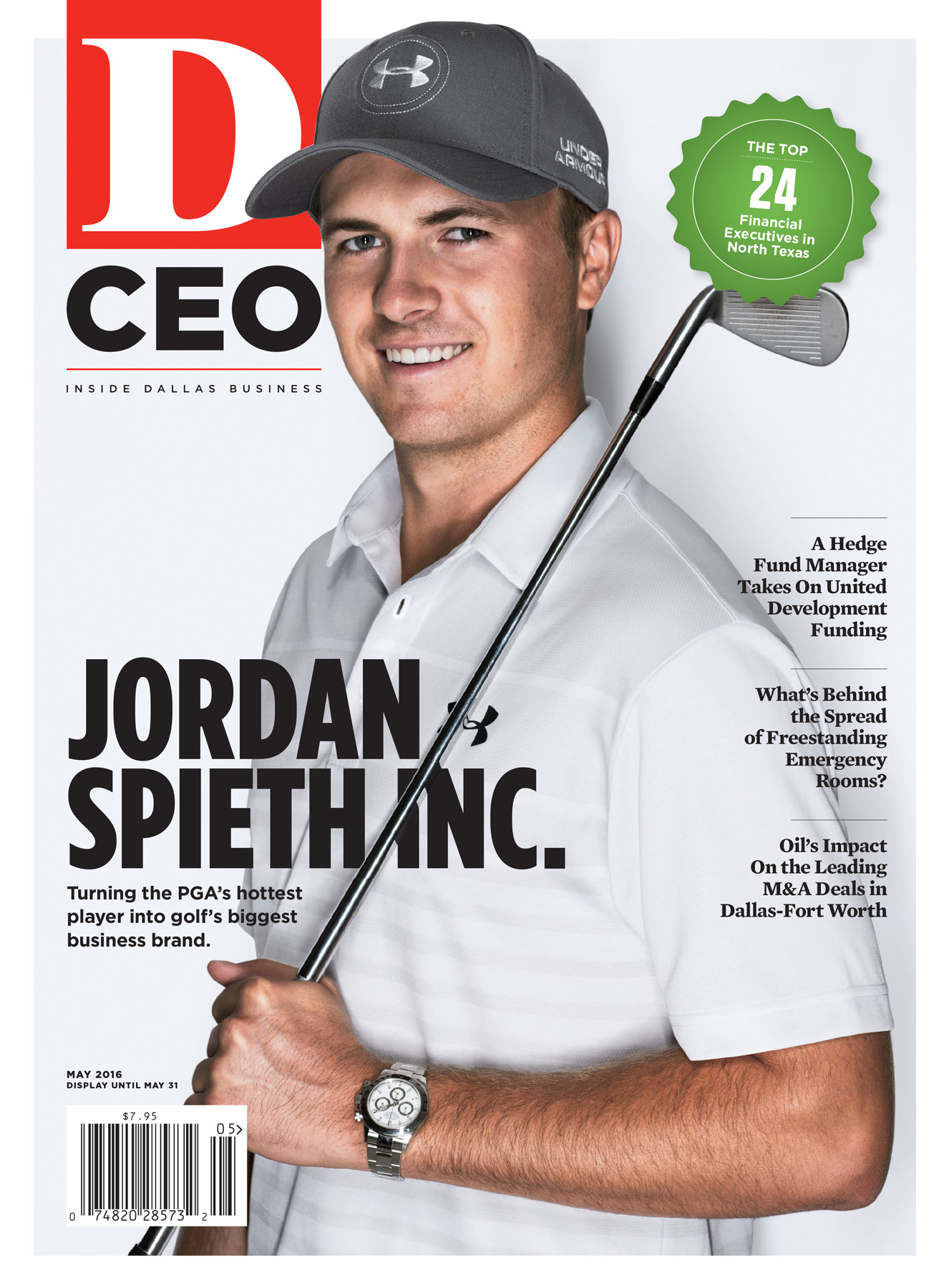 Subscribe
If there's one thing Texans take seriously, it's guns and gun rights. The most recent demonstration of this was the passage of House Bill 910, which legalizes the open carry of handguns in the state. The new law, which took effect on Jan. 1, has important implications for Texas businesses—not only from the standpoint of employers' obligations to employees but also as it relates to customers, vendors, and other visitors to a company's premises. With the 825,000 Texans who are licensed to carry a handgun now free to openly display their Glock or Smith & Wesson in a shoulder or hip holster, companies need to know the parameters of the new law in order to avoid potential liability.
First of all, employers who are a little uneasy about employees or visitors packing heat in the workplace can still prohibit firearms—whether concealed or openly carried, provided that they provide the statutorily-mandated notice. Under Section 30.07 of the Texas Penal Code, the sign should contain language pointing out that a licensed gun owner "may not enter this property with a handgun that is carried openly." The language must be in both English and Spanish, appear in contrasting colors with block letters at least one inch high, and be displayed in a conspicuous manner clearly visible to the public at every entrance. Section 30.06 of the Penal Code, which applies to concealed weapons, has similar requirements. Mark Shank, managing partner at Dallas' Gruber Elrod Johansen Hail Shank and a board-certified employment lawyer who routinely represents businesses, advises companies to post the required signage and consider updating employee handbooks or manuals to address open carry, too. A sample provision might read, in part, "Employees are not permitted to carry (either openly or in a concealed manner) any firearms while on the company's premises, while at client work locations on company business, while in company vehicles, or while acting as a company representative at any work-related activities, meetings or functions." 
An employer who owns the premises can also decide whether to allow exceptions to a ban for certain employees, for example security guards or employees with a military or law enforcement background who are trained to assist with threats of workplace violence, such as "active shooter" situations. However, if a business is leasing its space from a property owner who bans open or concealed carry of firearms, that company's policies regarding its own employees won't trump the property owner's rights. And it's important to remember what exactly are the "premises." The open carry statute "does not include any public or private driveway, street, sidewalk or walkway, parking lot, parking garage, or other parking area," so even with an open carry ban, legally possessed weapons can be stored in locked cars in company parking lots.
"Serving someone alcohol while they are wearing their six-shooter just seems a little too 'Wild West' for me."
Bradley Anderson, Dallas lawyer and restaurateur What if a company elects to opt out of permitting the open carry of handguns, and a gun-toting employee feels that his or her right to openly carry has been infringed? According to Shank, the new law "does not create a private cause of action for employees against their employers." An employee's only recourse would likely be to report any alleged violation of the statute to the Attorney General's office. 
Another thing missing from the new law, says Shank, is immunity for employers. A 2011 law that allowed employees with concealed carry licenses to possess or store firearms or ammunition in a locked, privately-owned vehicle in an employer's parking area granted the employer immunity from civil actions that might arise out of an occurrence involving the worker and his firearm—for example, an accidental discharge that wounded someone. The new open carry law, however, is completely silent about immunity, and there's no immunity defense even if an employer is in full compliance, Shank points out. As a result, he says, businesses seeking to keep guns out of the workplace would be wise to not only post the required signage, but also to "figure out what your insurance coverage might provide or exclude."
Not surprisingly, many Texas businesses—particularly those in the restaurant and large retail sectors—are opting to ban handguns (openly carried or not) from their premises. Whole Foods has opted not to allow firearms on site, except for store security, according to spokesperson Michael Silverman. Target, Chipotle, Starbucks, Chuck E. Cheese, Torchy's Tacos, and Chick-fil-A have all similarly decided to prohibit patrons and employees from openly carrying, as has the San Antonio-based grocery chain H-E-B. 
Texas-based fast food purveyor Whataburger indicated before the bill was even passed that it would not permit open carry at its 790 locations, but made it clear that its reasoning was based on a "customer-first" philosophy rather than any opposition to gun rights. "We've had many customers and employees tell us they're uncomfortable being around someone with a visible firearm who is not a member of law enforcement," says CEO Preston Atkinson.  
Restaurants, particularly those that also serve alcohol, have an added element of concern while treading the fine line between politically-charged debate and maintaining the safety and smooth operation of their establishments. Dallas lawyer Bradley Anderson, who also owns Greenville Avenue's Rapscallion and the Bishop Arts District's Boulevardier, summed up the concern in a January interview with the restaurant news site Eater: "Serving someone alcohol while they are wearing their six-shooter just seems a little too 'Wild West' for me." Anderson also noted that the combination of alcoholic beverages and exposed firearms "may bring up some interesting legal discussions down the road if an incident were to occur." At least 50 Dallas restaurants have chosen to opt out of open carry, ranging from Maple & Motor to The Foundry. 
At the other end of the spectrum is Houston barbecue joint Brooks' Place, which made headlines last year by giving a 25 percent discount to any diner openly carrying on Jan. 1. (The discount has since dropped to 10 percent). Owner Trent Brooks told Eater the promotion was "just our way of showing appreciation to our customers for having enough sense to want to protect their families, their businesses, and themselves. … For us, it's an appreciation for the people who are carrying guns, more than it is a political statement."
One conceivable problem for businesses can arise if a person brings a gun to the premises—despite signs banning firearms—and a shooting incident occurs. Patrons and employees could seek to hold the business liable, arguing that they were denied the chance to protect themselves because they couldn't carry their own guns. The reverse is also true, thanks to the lack of immunity in the open carry statute. If a business permitted open carry and an incident occurred, an injured employee or patron could sue because guns were allowed. With such prospects for liability regardless of the decision a company makes, Shank counsels that employers will need to become "more vigilant with background checks, particularly with regard to ferreting out a proclivity for violence," and "pay close attention to what your insurance coverage provides or doesn't provide." Sometimes, legal action can result from misunderstandings. 
Get the D CEO Newsletter
Stay up to speed on DFW's fast-moving business community with weekly news reports, interviews, and insights.