From D CEO May 2016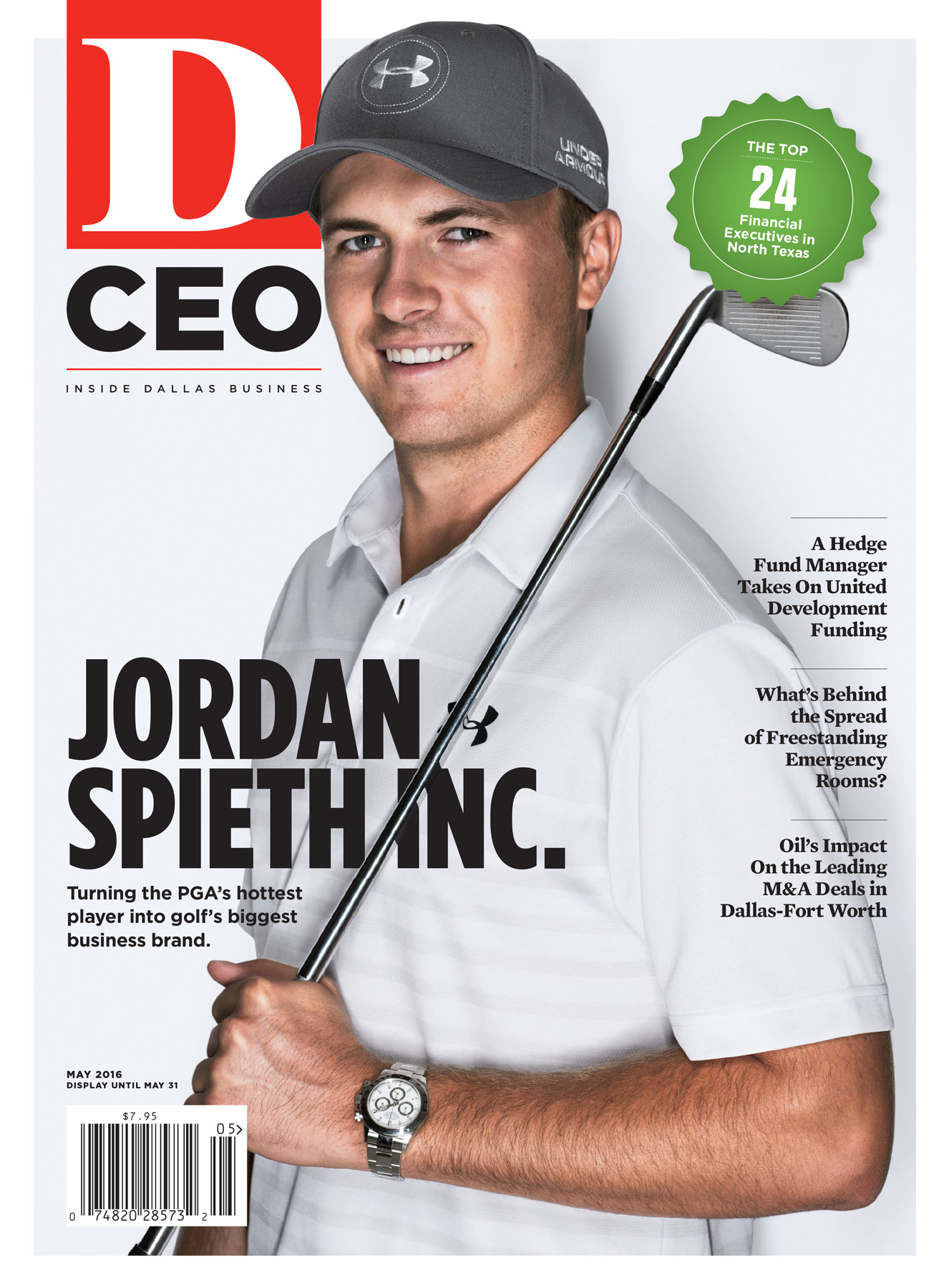 Subscribe
In the world of mergers and acquisitions, 2015 was all about energy. Oversupply of oil and gas prompted a drop in prices starting in the summer of 2014, and they've largely remained in the basement ever since.
The tough environment put the brakes on consolidation that began in certain segments of the energy industry when prices were high. But in other areas, notably oilfield services, stubbornly low prices actually helped spur M&A, as players like General Electric moved to grab once-expensive assets that were suddenly reasonably priced. Should oil and gas remain cheap for the rest of 2016, look for a flurry of deals in segments like exploration and production, where as many as 200 to 300 bankruptcies could lead to vulture opportunities galore.
Once again, we're pleased to honor outstanding companies and dealmakers with our 2016 Mergers and Acquisitions Awards, presented by D CEO and the Association for Corporate Growth. Profiles of the finalists for these awards are on the following pages, and we'll reveal the winners at an event in May.
Our judges for this year's program were Daniel Boarder, managing director, Whitley Penn; Gemma Descoteaux, shareholder, Polsinelli; Brandt Hambry, managing director, Six Pillars Partners; Jeff Peterson, managing director, A.G. Hill Partners; and Brian Reed, partner-in-charge, Weaver. We truly appreciate their assistance.


Bridger Logistics' Sale to Ferrellgas
Since its founding in 1939, Overland Park, Kan.-based Ferrellgas had become the nation's second-largest retail supplier of propane. Problem was, propane is a slow-growth business prone to dips during warm winters. Ferrellgas found its growth engine in an $837.5 million acquisition in June 2015 of Dallas' Bridger Logistics, a privately owned supplier of logistics services for the crude oil industry.
The deal should help boost Ferrellgas' EBITDA by adding about $100 million.
Because Bridger operates via long-term customer contracts, it hasn't been hurt by the drop in energy prices that began last year, says Todd Soiefer, a senior vice president at Ferrellgas who leads its M&A activity. "This is a major transformation for the company."
Bridger, led by CEO Julio Rios and COO Jeremy Gamboa, wasn't for sale when Soiefer came knocking. But the deal—which allows Bridger to pursue its growth plans independently in North Texas—was too hard to pass up, Rios says: "They were committed to our business and making this Ferrellgas' midstream headquarters."


DTZ's Acquisition of Cushman & Wakefield
To compete with the biggest, you have to be one of the biggest. That reality was a driving force behind DTZ's September 2015 acquisition of Cushman & Wakefield. The $2 billion deal made the firms—now operating under the Cushman & Wakefield brand—one of the two or three largest global players in commercial real estate, with a combined $5 billion in revenue and offices in 60 countries.
DTZ's ownership group is led by TPG Capital, the private equity colossus with headquarters in Fort Worth and San Francisco. 
"The level of competition in North Texas is just phenomenal, with an extremely professional and capable cast of characters playing in the upper echelon," says Ran Holman, who took the helm of the local C&W office in March. "Cushman & Wakefield was formidable, and DTZ was formidable. Together, the story is particularly compelling."


Gauge Capital's Recapitalization of Texas Teachers of Tomorrow
Texas Teachers of Tomorrow is the state's biggest player in helping people with non-technical college degrees get trained and certified to teach math and science-based topics in public junior high and high schools.
"The level of competition in North Texas is just phenomenal, with an extremely professional and capable cast of characters playing in the upper echelon."
Ran Holman, Cushman & Wakefield Since its 2004 launch, the Houston-based business has helped more than 20,000 would-be teachers get their "alternative certificates" from the state, including 3,000 in Dallas-Fort Worth.
But although the roughly 50-employee business is profitable, it needed capital to fulfill co-founder Vernon Reaser's desire to move into other states. Enter Gauge Capital, a Southlake-based private equity firm that bought a controlling stake in Texas Teachers last year.
In addition to money, Gauge is providing Reaser with new business contacts and advisors, according to John Willding, a Dallas-based partner at Strasburger & Price who represented the Houston group. 
Texas Teachers "has a better mousetrap," he says.
With Reaser keeping his CEO role, along with a nice equity stake, Texas Teachers is planning to move into Louisiana and Florida as early as this year, according to Tom Burgett, education industry practice leader at MHT MidSpan. "They helped certify 6,000 instructors last year. This year, they want to do 7,000-plus," says Burgett, who also represented Texas Teachers.


Mavenir Systems' Sale to Mitel
Mavenir Systems of Richardson reaped nearly $130 million in sales in 2014 by creating software-based technology that allows mobile networks from the likes of AT&T and T-Mobile to provide  services like group text messaging and live video streaming. But even though Mavenir had gone public, it still lacked the financial wherewithal to seize all the business opportunities it saw.
The answer: an April 2015 purchase of the business by Canada's Mitel (Nasdaq: MITL), which builds cutting-edge phone and business communications systems for companies of all sizes.
With $1.2 billion in sales in 2015, the new Mitel has the size, capital, and technology to take on larger players in the nascent, high-growth market of enabling mobile telecom services for businesses, both over existing networks and on next-generation networks as well. "We're fighting with the big boys, but that's what we do," says Rich McBee, Mitel's Plano-based CEO.
Mavenir's legal team, led by Austin-based Andrews Kurth partner Alan Bickerstaff, helped shave four-plus weeks off the closing process by structuring the deal as a "tender offer" instead of as a traditional merger.


Palatine Capital Partners' Acquisition of Emler Swim School
Jan Emler took the chore of teaching kids to swim and turned it into an art. Starting in 1975 out of backyard pools in Arlington, Emler built a Grapevine-based business that today has 400 employees spread among 12 current or future locations, including nine in North Texas.
Emler Swim School rents space in retail centers for its schools, which feature indoor pools with 90-degree water, air temperatures of 80 degrees (so kids are comfortable), the best water purification systems it can get (to avoid youngsters getting water-borne illnesses), and specialized HVAC systems that constantly circulate fresh air.
Although kids attend Emler classes for 30 minutes a week year-round, instructors can tell parents, down to the minute, what children will be doing at any step along the way. When the chain's eponym encountered health issues in late 2014, however, Emler, like many company founders, needed to take some of her chips off the table. She found the right partner in Dallas-based Palatine Capital, which led the purchase of 100 percent of the business last summer. "A great corporate culture, a brand built by a unique leader—you just can't buy stuff like that," says Greg Laird, a Palatine principal who doubles now as Emler Swim's CEO.


QuestCare Partners' Sale to Envision Healthcare Holdings
Since its founding in 1996, Dallas-based Questcare Medical Services had seen its annual revenue climb to nearly $160 million by providing doctors to hospitals and other healthcare organizations, mostly in North Texas.
Questcare's sister business in Big D, QRx Medical Management, had enjoyed success, too, providing management services for the clinical services.
But as often happens with entrepreneurial companies, the Questcare-QRx operation needed some help to achieve its goals. Chief among them: Providing doctors in all the specialties that Questcare's patient population needs to live longer, healthier lives.
After months of meetings with potential suitors that just didn't fit, Questcare and QRx agreed in November 2015 to sell themselves to Colorado-based Envision
Healthcare (NYSE: EVHC) for about $136.3 million.
Envision provides the likes of EMS, transitional care, and hospital-based physician services in specialty areas that Questcare didn't, such as radiology and surgery. Dr. John Myers, a practicing pediatrician who is president of Questcare and CEO of QRx, says that every full-time employee of the sister businesses, from doctors to receptionists, received some financial benefit from the buyout. "But at the end of the day," he adds, "this [deal] is about growth."


RadioShack's Sale to Standard General
When RadioShack entered Chapter 11 bankruptcy in February 2015, the 95-year-old electronics retailer was bleeding cash and almost out of money. Worse, the Fort Worth icon had received an ultimatum from its lenders: We'll give you enough financing to provide one shot at getting the business sold through bankruptcy. If you haven't consummated a deal by the end of March, we'll only provide enough money to fund the chain's liquidation. Yes, RadioShack had received a "stalking horse" offer, or initial bid, on its assets from an affiliate of New York hedge fund Standard General. But creditors worried that bid might not close, partly because Standard General didn't have enough time to confirm financing for its offer before the bankruptcy filing.
"We had a number of hedge funds sitting in different positions in the capital structure with different interests opposing us and opposing each other," recalls Gregory Gordon, a Dallas-based Jones Day partner who led RadioShack's legal team.
But despite these and other hurdles, RadioShack secured court approval March 31 for a $160 million purchase by the Standard General affiliate of more than 1,700 RadioShack stores. Of those, more than 1,400 have "store-within-a-store" relationships with Sprint. According to Gordon, the deal saved about 7,500 jobs. 


Regency Energy Partners' Merger With Energy Transfer Partners
Regency Energy Partners was in the business of gathering, processing, and moving various forms of oil and gas. Through mergers and organic growth, its 2014 revenue hit $4.95 billion. But the company operated in a capital-intensive industry, which was consolidating rapidly. So it made sense for the Dallas-based business to go to the altar with Energy Transfer Partners (NYSE: ETP), whose headquarters were conveniently located across town.
Fearing leaks that might affect their respective share prices on Wall Street, Regency and ETP in January 2015 sent their respective teams of investment bankers, lawyers, and other advisors to a secluded spot in the Big Bend National Park area in West Texas. The message was clear: Don't come back until you have a deal done.
"We were under house arrest for a few days, at the request of our good clients," says Neel Lemon, a Baker Botts partner who led Regency's legal team.
The group returned about a week later with the parameters of what would become an $18.2 billion merger that closed in April 2015. The transaction helped expand ETP's pipeline footprint in both Texas and in the robust Marcellus and Utica shale plays in Appalachia.
The deal may also result in Energy Transfer's instrastate pipeline system carrying more natural gas.


Sunoco's Joint Venture With Energy Transfer Partners and Phillips 66
As of January 2012, nearly 44 percent of the United States' refinery capacity was situated along the Gulf Coast. Three sizable refineries are in Lake Charles, in the southwestern corner of Louisiana. The trouble was getting crude oil from spots like southeast Texas to refineries in Lake Charles and the rest of Louisiana. The only two means of getting that done were to ship the petroleum on trains or boats—and neither mode was very efficient. So last summer, Dallas-based Energy Transfer Partners forged a joint venture with two other businesses that will ultimately solve the problem.
Energy Transfer will own 30 percent of the venture, called the Bayou Bridge pipeline. Houston's Phillips 66 has 40 percent, while Philadelphia's Sunoco Logistic Partners runs the operation and controls 30 percent. The pipeline will zip crude from Phillips and Sunoco terminals in Nederland, Texas, over to Lake Charles.
Ultimately, the project, for which no price has been disclosed, will also connect the Bayou pipeline to systems from across Texas and southern Oklahoma, and will complement other Phillips pipeline projects that will transport crude from North Dakota's Bakken shale to Louisiana's refineries. The project's first phase was slated to start operating with a pipeline 30 inches in diameter by the end of March 2016. 
The companies were also gauging shipper interest to determine the size of a pipeline they planned to build to Louisiana's St. James parish.


Texas Direct Auto's Sale to Vroom
Vroom had become a nine-figure revenue business by buying used cars online, refurbishing them at a large Grand Prairie facility, and then selling them online. But several days would typically elapse between when the New York firm bought the cars and when it could deliver the revamped vehicles to its clients. In an Amazon world, that just wouldn't do.
The solution: Vroom's December acquisition of industry pioneer Texas Direct Auto. The Houston-area company brought what Venturewire reported was $500 million in revenue, making the combined entity a $900 million enterprise. But the cash-and-equity deal, worth more than $100 million, also gave Vroom access to Texas Direct software that Fortune reported will shave two to three days off the process of refurbishing the vehicles for shipment to customers. Ultimately, Vroom's goal is to ship clients their cars anywhere in the United States within 48 hours.
The deal was big enough that the two sides had to get approval from Washington's antitrust watchdogs, according to Mark Kopidlansky, who co-led Texas Direct's legal representation with fellow Munsch Hardt Kopf & Harr shareholder Chris Speer. Phil Whitcomb, another Munsch shareholder, helped with the antitrust filing.


Dealmaker of the Year, Jeffrey Chapman, Gibson Dunn
Most kids' heroes come from the likes of sports, movies, or comic books. Growing up in Des Moines, Iowa, in the 1960s and '70s, Jeffrey Chapman's hero was a lawyer, David Belin, whose career included work for the federal commission that investigated the JFK assassination.
Since Belin's "day job" was handling mergers and acquisitions, Chapman became an M&A attorney as well after graduating from Harvard Law in 1983. Although Belin died in 1999, Chapman's career has done him proud. In addition to co-chairing Gibson Dunn's 308-attorney worldwide M&A practice, Chapman handles some of the biggest, most complex deals North Texas has to offer. 
For instance, Chapman led Dallas-based Lone Star Funds' $1.4 billion purchase of Irving's Hanson Building Products (now called Forterra). The seller wanted to have a deal to announce by Christmas, so the legal teams negotiated and documented the entire transaction in five days in late December. And they made the deadline—even if Chapman had to be on the phone at 2 a.m. on Christmas Eve. "It was a very, very busy few days," he remembers with a laugh.  

Get the D CEO Newsletter
Stay up to speed on DFW's fast-moving business community with weekly news reports, interviews, and insights.