From D CEO June 2016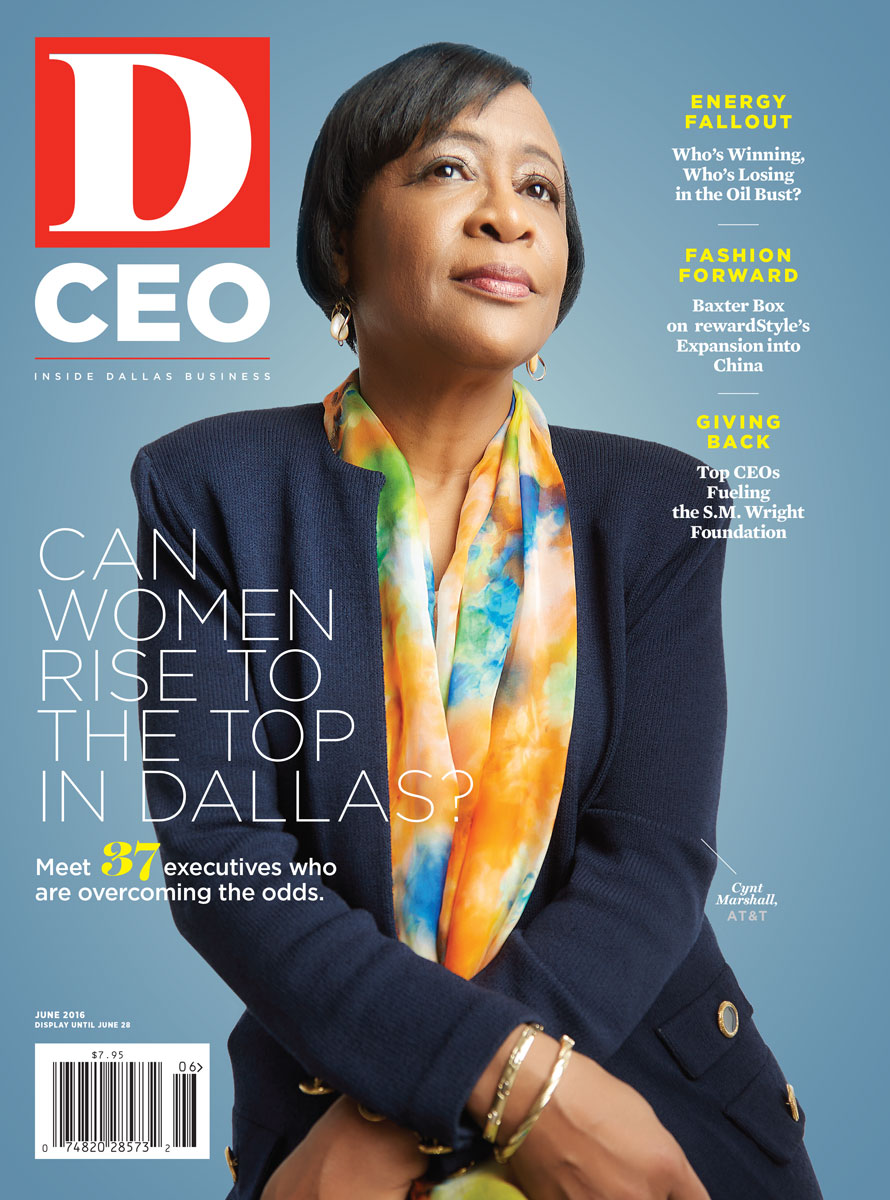 Subscribe
Why You Need to Know Him:
Because he's leading the effort to bring high-speed passenger rail service to Texas. The so-called "bullet train" would zip between Dallas and Houston at more than 200 miles per hour, allowing travelers to get from one city to the other in about 90 minutes. If Keith and his team at Texas Central Partners have their way, work on the rail line will begin next year, with service launching in 2021. It will use the Shinkansen bullet train system developed by Central Japan Railway Co., which operates more than 320 high-speed passenger trains between Tokyo and Osaka. In its 50 years of operation, the system has had zero passenger injuries or deaths due to train accidents. In Texas, the trains will run either above or below existing roadways, so as to not intersect them.
"This project is so pioneering, it's attracting Texas big-idea investors."

Tim Keith
The quest to bring the high-speed rail to Texas began about six years ago with Richard Lawless. The former U.S. defense department official co-founded New Magellan Venture Partners to explore investment opportunities between Asia and America. High-speed rail emerged as a compelling possibility, and Texas Central High-Speed Railway LLC was formed to investigate feasibility.
More than 90 "city pairs" were evaluated, including New York to Boston, Tampa to Orlando, and Atlanta to Charlotte. Dallas to Houston trumped them all, Keith says. The 240-mile distance between the cities meant rail would be a good alternative to flying or driving, and both metros have booming populations of more than 6 million people—50,000 of whom travel between the two cities more than once a week. "It's also flat here," Keith says. "There are no canyons or mountains or swamps." 
Lawless connected with Fort Worth fund manager John Kleinheinz, who asked Keith to get involved. In July 2015, after consulting for about a year, Keith was named CEO of Texas Central Partners, formed to oversee finance, development, construction, and rail line operations. Along with Lawless and Kleinheinz, investors and board members include Dallas developer Jack Matthews, New Magellan co-founder Melvin Richmond Jr., and Houston attorney and former lawmaker Robert Eckels. The group closed on an initial $75 million round of funding in July 2015. In October, TCP announced a partnership with Archer Western Construction and Ferrovial Agroman US Corp., which will provide $130 million in engineering and pre-construction work.
TCP would be hard-pressed to find a more qualified CEO than Keith, who brings deep expertise in real estate, infrastructure, and finance. A "California-born Texan" he moved to Dallas with his family when he was 15. After college, he joined Hunt Realty Investments, where he helped launch, grow, and sell Meridian Industrial Trust. He then joined RREEF/Deutsche Bank, ultimately serving as global CEO of infrastructure investments, before co-founding HKS Capital Advisors in 2011. 
The Texas bullet train is projected to have a direct economic impact of $36 billion through 2040. That doesn't include any private development the project could spark. Two potential sites have been identified for the Dallas station, which will be developed by Matthews Southwest. Both are in the Cedars, near Interstate 30.
The Federal Railroad Administration is expected to finish a review of the two proposed routes by the end of the summer. Both follow existing utility corridors. Although the train has received broad support in Dallas and Houston, not everyone is a fan. A group of rural landowners formed Texans Against High Speed Rail to fight the project, and in March, the Brazos Valley Council of Governments passed a resolution opposing it. 
The bullet train is unique because it's an infrastructure project that doesn't require public funds, Keith says. He's not worried  about raising more cash. "There's about $100 billion of 'dry-powder' capital allocated for infrastructure, and very few transactions out there," he says. "This project is so pioneering, it's attracting Texas big-idea investors—and catching the eye of the global [private equity] world."  
Get the D CEO Newsletter
Stay up to speed on DFW's fast-moving business community with weekly news reports, interviews, and insights.