Forbes.com has gotten a lot of attention lately for its "disruptive" approach to journalism, moving away from a "top-down, one-to-many, Voice of God" reporting model to one that relies on the expertise of more than 1,000 contributors. It's exactly the approach we took when we launched D Real Estate Daily back in 2011. We invited industry pros to write for the site because we wanted to create a community of voices and allow readers to benefit from the experts' experiences and insights. Instead of getting a reporter's take on the evolution of live-work-play communities like CityLine, for example, D Real Estate Daily readers get the perspectives of a national authority on the trend: Bob Morris, president and CEO of Dallas-based Corgan. The latest scoop on North Texas' blistering-hot multifamily market comes from another national expert, Brian O'Boyle, founding and managing director of Apartment Realty Advisors' Dallas office.  From Mike Ablon of PegasusAblon to John Zogg at Crescent Real Estate Holdings, our lineup has grown to include more than 90 contributing editors—experts who represent both sides of the negotiation table and a variety of sectors (office, industrial, retail, multifamily, and land), as well as finance, site selection, economic development, and real estate law. Excerpts from some of their 2014 posts appear on the following pages. A full contributing editor directory can be found here.


Thinking Big: Two Audacious Ideas to Make Dallas Even Better
I have enjoyed the discussion around the potential teardown of Interstate 345 and its potential impact on our city—an idea some might consider too audacious.
Following along these lines of big ideas we might implement to spur economic development and make this city an even better one, here are two more possibilities to kick around.
First, move the jail and justice center. Stand in any downtown highrise and look west. You'll see growth at Victory, incredible activity in the Design District, the beautiful Calatrava bridge with Trinity Groves and Sylvan 30 behind it, and then, well, the justice center. Not only is the jail a physical blight, but it's figuratively and practically right in the middle of one of our city's greatest potential development corridors.
Second, build an above-ground high-speed rail line that runs down the center lanes of the Dallas North Tollway. BART runs this way in the East Bay of San Francisco. Have the following initial stops: Downtown, Mockingbird, Lovers Lane, Northwest Highway, Galleria, and Legacy. Think about it: Each of those intersections has easily walkable amenities that would be wonderful for all of us to be able to enjoy.
Jon Altschuler, Partner, Altschuler and Co.


Quarterback Strategies in Commercial Real Estate
I love college football almost as much as I love the real estate business. I'm always surprised by the parallels between our business and my favorite sport, and I think we can learn some valuable lessons by watching how great quarterbacks perform.

A great quarterback has honed the use of his peripheral vision to be able to see the whole field of play. He can quickly determine which players are in the correct positions and which ones may have been thrown a block and are temporarily out of play. As a deal progresses, a good broker always knows who is available and at the top of their game to keep the momentum going. He remains calm no matter what, and can call an audible to gain yardage when needed. Sometimes, the only choice he has is to take the ball himself and run with it.

As in football, the broker's eye is clearly on the end zone; however, there aren't many Hail Mary's in our business. Most real estate deals involve grinding out first downs slowly and deliberately as we make our way toward the end zone. We constantly work against the game clock as we move from one line of scrimmage to the next.

Sometimes we get a bad call that sets us back and is out of our control, i.e., a lender will not cooperate or an environmental opinion makes for a busted play. At times like these, we utter a few choice words under our breath, adjust the game plan, and keep on keeping on.

With good execution, a touchdown is scored, points go on the board, and the celebration begins.

Thank goodness for the one big difference between closing a deal and winning a game: There are no penalties for excessive celebration in real estate!

Kim Vincent Butler, Director of Leasing, Hall Financial Group


14 Surefire Ways to Become a CRE Dinosaur
I continue to marvel at the evolution, longevity, and production of brokers like Thom Clark and Wayne Swearingen. I started to think about their impressive ongoing success and enthusiasm versus the ways that many brokers have failed to evolve or have become extinct over the years.

Here's my list of 14 surefire ways to become a commercial real estate dinosaur:

1. Keep thinking that social media is having a drink with Dale Hanson between broadcasts. LinkedIn, Facebook, and Twitter are what pubescent teens use to communicate. Because, hey—fire and the wheel were just fads, too.

2. Be a generalist. Don't specialize in a product type, market, or industry. Rep a nail salon. List a bait shop. Sell a doublewide. Know a little about a lot. Be an expert about nothing.

3. Never walk buildings or submarkets. That would take you away from your ball chair, Beats by Dre headphones, double-caff latte, and bank of computer monitors. Just pull expirations and square footages off of CoStar. See America last.

4. Keep Lone-Rangering it, without benefit of other people's relationships, skill sets, market, and product knowledge. That way you can keep 100 percent of nothing.

5. Don't learn new tricks. Sit, beg, and commission rollover are the only three that really matter. Just take MCE for 10 minutes every two years.

6. Don't have any accountability with another broker or manager on your hours, calls, appointments, or production. You're a big boy or girl and swim in the deep end now. Accountability is kiddy pool stuff.

7. Don't keep any powder dry. Spend like there's no tomorrow. Your gargantuan production last year is a solid indication of what's to come this year. 

8. Don't set actual face-to-face meetings with prospective clients. Just send them spammy e-mails, leave them lots of messages, and drop off coffee-table books without actually ever seeing anybody. Be a faceless commodity and not a problem-solver, and always take no for an answer.

9. Let outside distractions rule your time in the business slot. Play some Words With Friends. Pay some bills. Buy something on eBay. BS with co-workers. And certainly don't plan what you'll do tomorrow today.

10. Keep thinking that you'll never lose existing clients. Surely a 25-30 percent-per-year attrition rate is impossible for you, you big stud(ette). Just keep doing deals with the same companies and never replace them or add to the list.

11. Keep looking in your rear-view mirror talking about some enormous deal you did back in '85 when a loaf of bread cost a nickel. Don't focus down the road on future business pursuits. Rest on your a… uh, laurels.

12. Don't ever stop to sharpen your ax. Stagnate, don't innovate. Because this is the way you've been doing it for years, and it's as comfy as a plus-sized Barcalounger in full recliner mode with a cold Shiner in the cup holder armrest. 

13. Just focus on rate, operating expenses, tenant finish, and parking, and get on to the next deal. Who really needs a renewal option or cleaning specs? And don't read leases or contracts. That's what attorneys are for.

14. Screw (over) other brokers (including those in your own shop) and re-trade deals with everyone. Your father's word was his bond, but you're exempt if it isn't in writing and enforceable in a court of law. The truth is flexible.

So non-Raptors, follow these 14 surefire steps and you'll be Jurassic pork in no time.

Riis Christensen, Senior Vice President of Tenant Advisory Services, Transwestern


Texas Connects Us (Texas Nos Conecta)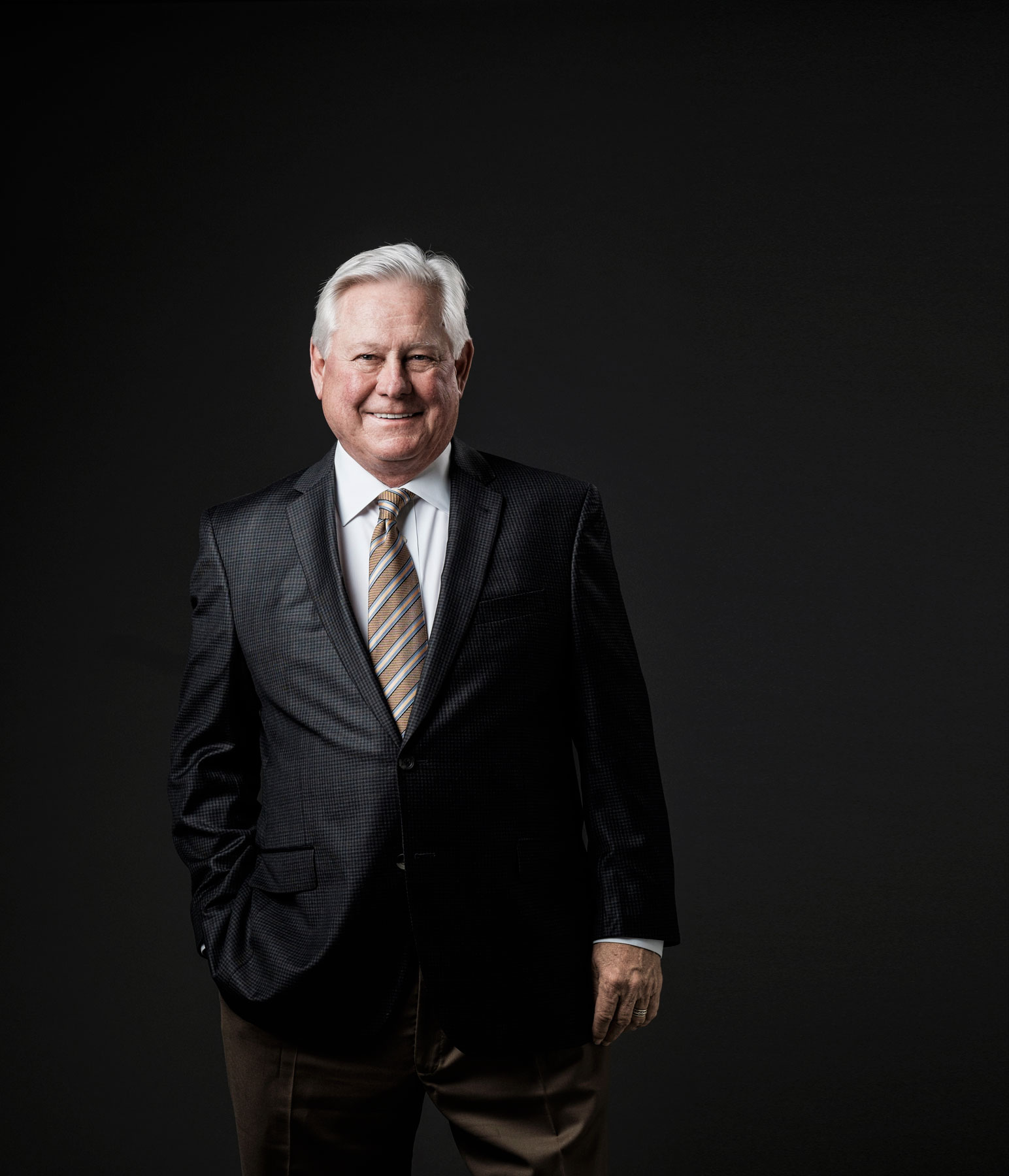 When you think of GM, Ford, and Chrysler you think of the United States, right? Wrong. Look at where all of those manufacturers have built plants since 2000. When you think of Nissan, Toyota, and Mazda you think of Japan, right? Wrong again. Look at where these companies have made their recent investments. When you think of VW, BMW, and Audi … oh well, you get the point.

Mexico is winning big in automotive manufacturing and production of component parts. The United States continues to be the leading export market for these cars and trucks, and the majority of the vehicles make their way to and through Texas for U.S. preparation, model enhancements, and simple distribution.

So, why Mexico? It comes down to labor cost and availability. These workers are trained for the job and many have a family legacy of working for the manufacturer—hence, loyalty.

So what about Texas? First, Texas is a large consumption zone for these vehicles, and our infrastructure allows good transit times to move these vehicles to other parts of North America. Second, technology is a big component of vehicles today, and much of the technological components are made and distributed in Texas.

Additionally, Mexico is in the midst of energy reform, which will make manufacturing fuel cost significantly lower, making it an even more desirable manufacturing location.

Remember the old Ford motto, "Made in Texas by Texans." Well, many automotive manufacturers today would say, "Made in Mexico but touched by Texans!"

Terry Darrow, Managing Director, JLL 


The Millionaire Broker in the Office Next Door
A lot of savvy commercial real estate brokers have very quietly amassed a lot of personal money. But how did they do it? Here are a few suggestions for creating long-term wealth in this business:

• Make a plan with realistic goals and stick to it.

• Save the majority of your big commission check. Keep some in cash, invest some, and put the rest into a retirement account.

• Manage your cash for bad times and big purchases. With cash, try to save at least two to three years of living expenses. Keep money for big purchases separate from your reserves.

• Buy insurance. If your company doesn't offer it, buy disability insurance on your own. You should also have life insurance and liability insurance.

• Don't buy or lease an expensive new car. If you want a high-end car, buy a used model. And here is a word of advice from my mother: "Never drive a car that's nicer than your boss' or your clients.'"

• Don't buy an expensive house that you can't afford. Get one that's below your income-to-debt ratio, so you can easily make payments and have money for repairs and maintenance. 

• Pay off your mortgage as quickly as possible. Not having a mortgage is a huge relief during one of the evitable downturns in commercial real estate.

• Eliminate debt. College loans and credit card debt mean that your valuable income is going toward interest payments and not savings or purchases of something you really want.

• Invest in your health. If your company doesn't provide health insurance, purchase it. Have a doctor who helps you maintain your health and who is available when you get sick.

• Invest in your career. Go beyond completing just the minimal level of education to keep your license. Attend meetings and seminars, join professional associations, and read everything you can get your hands on about the commercial real estate industry. Network with those in your industry and also those who are not.

I wish someone had given me all of this advice when I started out in commercial real estate. It would have saved me a lot of sleepless nights during tough times, and put me on theroad to my first million a lot sooner.

Eliza Solender, President, Solender/Hall Inc.


Why Are We Still Building Retail Real Estate Space in DFW?
One of the questions I'm asked most often about our retail real estate market is why we're still building new space in Dallas-Fort Worth, when, as some people claim, the Internet is taking over brick-and-mortar retail.

You can see the results in our numbers. Fourteen years ago, our market added 9 million square feet of new space. Most was for two new malls and some huge power centers. This year, the DFW retail market is on track to build less than 2 million square feet of space. We'll see nearly 3 million square feet come online in 2015, based on what's in the works. But 2014 and 2015 combined still add up to only about half of what we built in 2000. And the new space is not for malls or power centers—it's almost all for grocery stores.

Grocers are developing here because we add the equivalent of the city of Richardson—100,000 people—to our population each year. That justifies a lot of grocery stores!

Grocers are fitting their concepts to different types of neighborhoods. Kroger has concepts that are smaller and targeted to an urban apartment dweller. But their suburban Marketplace stores offer 123,000 square feet of everything from groceries to furniture for the family demographic.

Surveying the landscape, you'll see our market has everything from Trader Joe's with 14,000 square feet to the Kroger Marketplace stores with 123,000 square feet. And they're all looking for the next place to land.

For all of these reasons, North Texas is seeing around 40 new grocery store locations opening this year or next—and we fully expect to see even more announced.

Herbert D. Weitzman, Chairman and CEO, The Weitzman Group and Cencor Realty Services


The Evolution of Outsourcing
When outsourcing in our industry first started, the value proposition the market was clamoring for was all about costs. In response, real estate services firms organized their enterprises around an operationally efficient model in which variability was eliminated as much as possible.

So when firms organize around lowering costs, what do they look like? They look like they are doing all they can to create the same thing over and over and over. They have extensive process controls in place and detailed training programs so that everyone does everything the optimal way. Decision-making is centralized, and their most intelligent assets are kept close to their core, where their brightest can come up with all the best ideas.

But lately, it seems as though the market has found one thing missing in this approach: an outstanding customer experience. As a result, many of the RFPs we are now seeing are focusing on qualitative aspects of service.

Unlike the operationally efficient model described above, service-minded firms are flexible and adaptive to each individual client's needs. They put smart, highly skilled people into the field and as close to their clients as possible, and look for ways to better serve a given client or their vertical market segment. Their mantra would be 'have it your way,' because the service provider adapts their approach, staffing, and in-field skills to suit the client, rather than the other way around. And innovation in the field is not only encouraged, but rewarded.

Am I suggesting one approach is better than another? Not at all. I am, however, saying they are different. No one firm can focus on operational efficiency (cost) while simultaneously focused on delivering a great customer experience.

Randy Thompson, Senior Managing Director and Head of U.S. Corporate Project Management, Cushman & Wakefield 


The Future of Real Estate (the Good and the Bad)
I've been teaching at Southern Methodist University's Cox School of Business since 1988, and I still get excited about the first day of school each fall. I always wonder: Where will these smart young men and women be in 10, 20, or even 30 years? What changes and challenges will they face that maybe I haven't—and my former students haven't—yet faced?

Here are some points to ponder about the future:

• The good news is students today are smart—very smart. The foundation and desire to learn is there

• Information in the real estate business is now available at the touch of a fingertip. Sales, listings, leasing, supply/demand statistics—some free, some costly, but it is out there. With an iPad in hand, these students can get a good flyover of just about any market in the country in seconds. (When I started, we had to wait months for Roddy to publish his deed records and for Swearingen to tell us about the office market each quarter.) It is becoming more and more difficult for real estate to trade or be priced on "insider" information. This is probably a good thing. All efficient markets demand transparency.

• Right now, money (read: financing) remains on sale. These college seniors have been living through an almost unprecedented environment of low interest rates and low inflation. The good news is that these low rates are likely (read: hopefully) to remain, at least until they graduate in May 2015. The bad news: these low rates will not last. No one is quite sure what will happen to the real estate market when interest rates and inflation "revert to the mean."

• Technology has increased productivity on all fronts. But it also brings with it some risk. The economic crises my former students and I have faced over the last 26 years may pale in comparison to a complete shutdown of a major energy grid, stock market override, or any number of global corporate hack jobs.

• These 20-something students are graduating into an aging population of real estate professionals. The median age of a Realtor in the U.S. is 57. Based on these data alone, entering the real estate professional today should guarantee success, if not by attrition alone.

In all, I am optimistic for these smart, energetic, and young (!) students here at SMU Cox. Optimistic that "but for" rapidly rising interest rates, a cyber-attack of biblical proportions, and/or age-defying real estate pros, they have chosen the right profession, at the right time.

Chuck Dannis, Senior Managing Director, National Valuation Consultants
Get the D CEO Newsletter
Stay up to speed on DFW's fast-moving business community with weekly news reports, interviews, and insights.