Raw Nerves
THR's internal communications team was exhausted. A growing army of reporters and news cameras continued to stake out the hospital. Inside, Burns and a team of Burson employees from Dallas, Austin, and Washington D.C., went to work. Before the firm had been hired, the AP requested a detailed timeline of how Duncan was admitted to the hospital, who saw him, and what was said during the initial interaction. The news agency would be running a story as soon as possible. 
Berdan, Canose, Varga and other members of the executive team spent the first weekend after Duncan's diagnosis in a boardroom, poring over the medical record, analyzing who knew what while piecing together whatever they could from the EHR. But they still had to interview everyone who'd been involved in Duncan's triage process. The investigation had yet to render a complete picture. 
Burson helped the system's executives express this. By the time the PR firm was brought aboard, Texas Health had gone through almost two dozen drafts of a response to the AP, Burns remembers. The last version essentially amounted to an apology. 
"The raw nerves of being criticized, of not being transparent in those days—it was putting the system on the verge of committing another error," Burns says. "The first thing we counseled was [to say] that we are still developing the fact pattern. At this stage of the response, you need to ask yourselves what you're apologizing for." 
Burson also helped determine who would face ongoing questioning from Congress, the state Legislature, and the national media. As the C-suite's highest-ranking physician, Varga, the chief clinical officer, became the hospital's de facto spokesman. Over the next days and weeks he would offer testimony to a U.S. House subcommittee. He was a primary source in reports in The New York Times and on National Public Radio. He appeared on multiple cable news networks. 
In contrast, Berdan, a non-physician, never stood before a camera or spoke a word into a reporter's recorder. And his lack of public visibility during this period did not go unnoticed. Perhaps most damning was an Oct. 21 report in the Fort Worth Star-Telegram. It quoted a chorus of local PR types lambasting Berdan for not getting out in front of the story. 
"He should have been out there. The CEO should be addressing the public. Instead they had Varga," said one PR pro. Sniffed another: "This was a textbook example of how not to handle crisis communications." 
But not everyone agrees. One dissenter is Andy Stern, the chairman and CEO of Dallas-based Sunwest Communications Inc. "To criticize someone or a firm or a company for how they manage a crisis on a daily basis is difficult, and I've just stopped doing that," says Stern, who has represented companies as large as Exxon and once served as board chairman for Medical City Dallas and now sits on its board of directors. "Unless you're literally in the room, you don't know what information is there or available."


Caregivers At Risk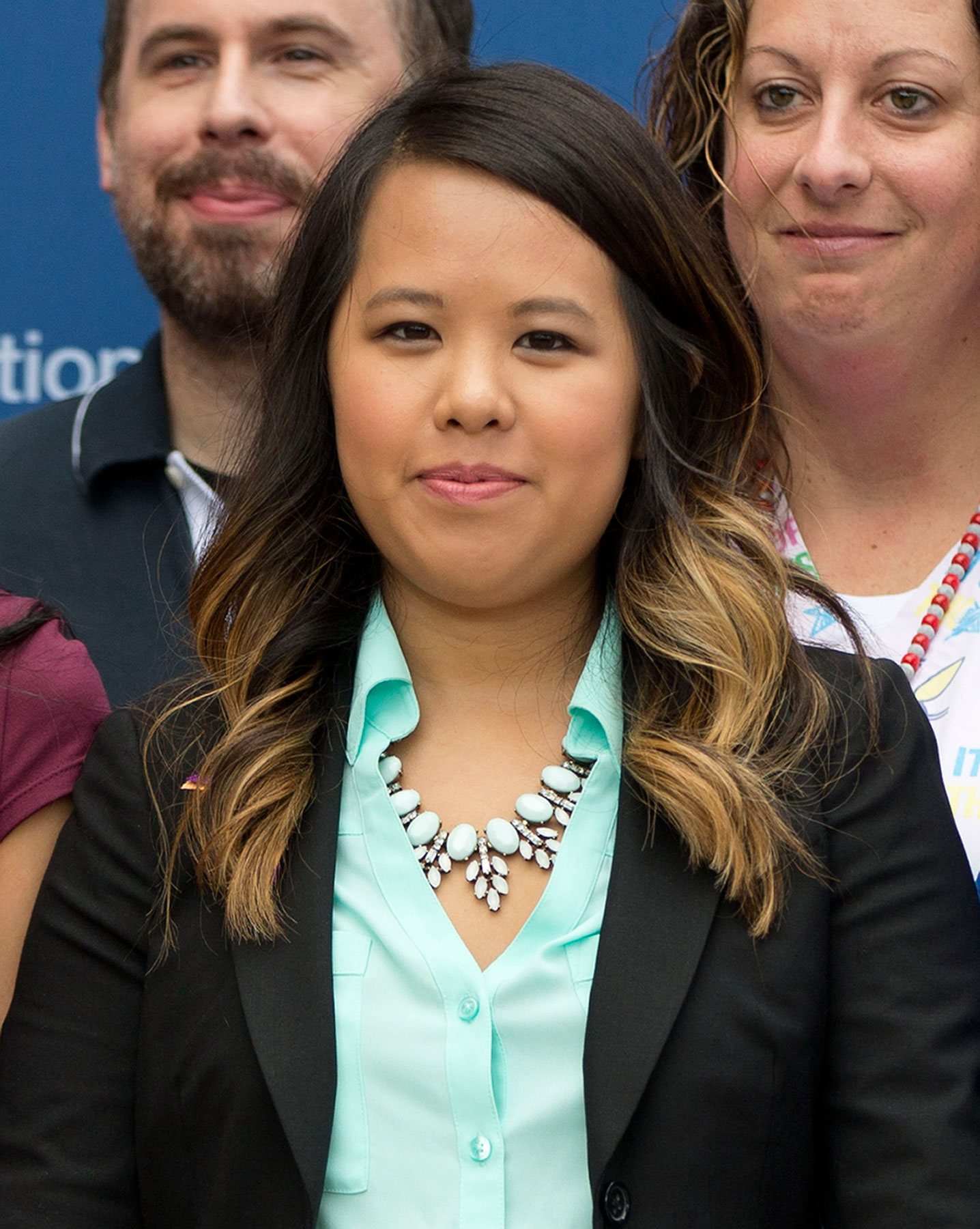 Meanwhile, Berdan was managing the health system from behind the scenes, only once peeking his head out to the public. In full-page advertisements in The Dallas Morning News and the Star-Telegram, he apologized for specific lapses in care or judgment. "I know that, as an institution, we made mistakes in handling this very difficult challenge," Berdan wrote. "We did not correctly diagnose [Duncan's] symptoms as those of Ebola. For this, we are deeply sorry." 

At the same time, though, the focus of the crisis had changed. Duncan died on Oct. 8 in a 24-bed ICU he had to himself at Presby. Four days later, Nina Pham, a 26-year-old nurse who provided care to Duncan, tested positive for Ebola. Then, on Oct. 15, another Presby nurse, 29-year-old Amber Vinson, became infected. 

What was thought to be a threat to the public at large had narrowed; those who were most at risk were the caregivers themselves. Dallas County Judge Clay Jenkins moved into an office on Presby's eighth floor, where he could easily attend joint meetings between the CDC, the hospital, and the state. He watched the nurses and physicians and lab techs log their temperatures twice a day at a nurse's station near his door. Canose says each caregiver who treated Duncan or came into contact with his bodily fluids was placed on leave—regardless of their risk category—and ordered to self-monitor and not enter crowded places or use public transportation. 

"The first few days were pretty grim. Then people loosened up," Jenkins recalls. "It's just almost inhumane to expect people that are going through what these people went through to continue to care for people."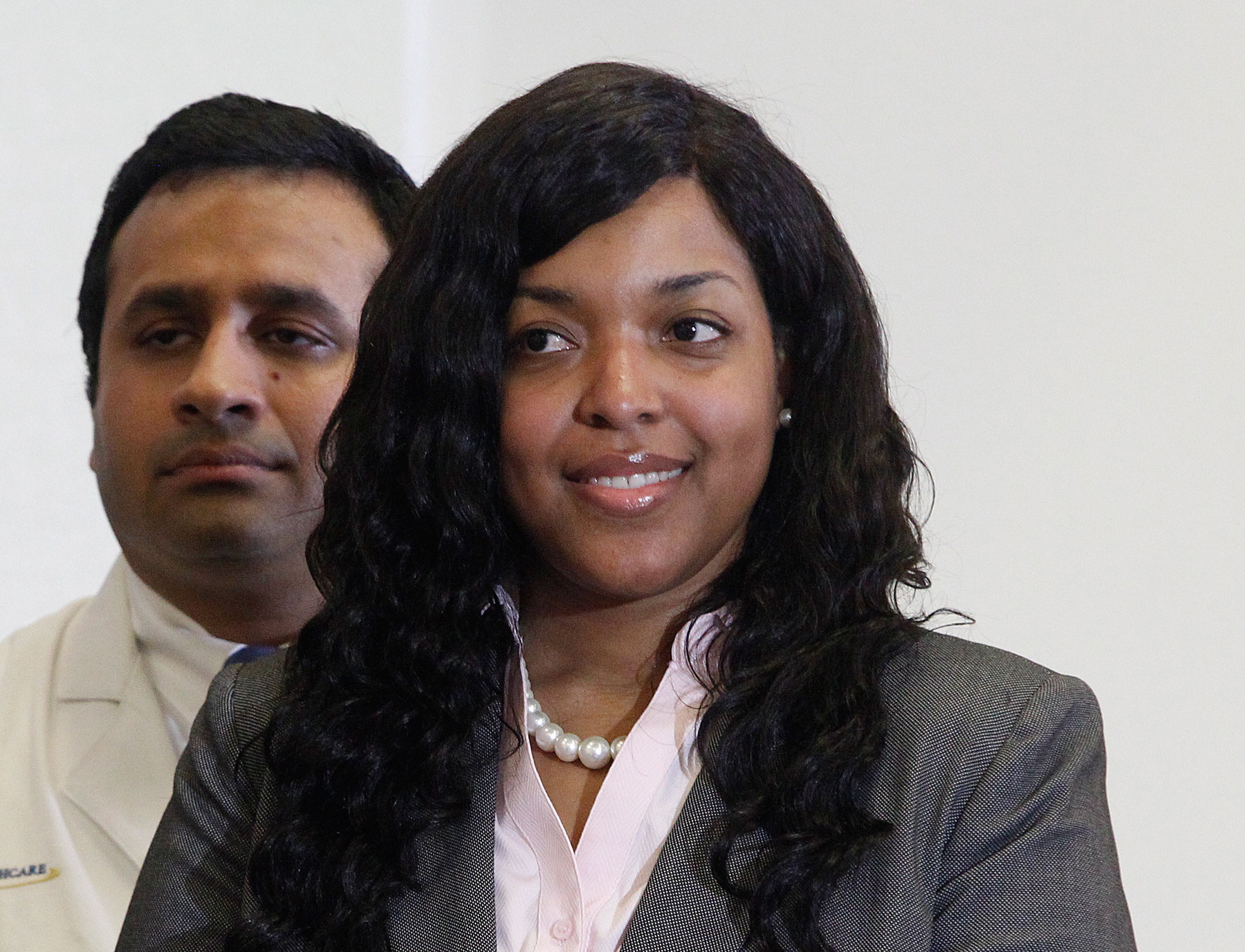 Berdan, meanwhile, consulted with fellow executives, care providers, and the CDC to determine whether the personal protective equipment—referred to as PPE—worn by caregivers was sufficient. It wasn't. The CDC decided to "tighten" its guidelines, calling for "rigorous" training on how to put on and remove it. The new requirements also made sure no skin was exposed during treatment, and called for a supervisor to watch as caregivers put on and took off the PPE. Under the original guidelines, the skin on the nurses' necks had been left exposed. 

"We were moving in parallel with the CDC's ongoing recommendations," Varga says. "The CDC's guidelines were being updated as the experience in Dallas evolved." 

More than 30 nurses had provided care for Duncan, says Dr. Cole Edmonson, Presbyterian's chief nursing officer. The hospital instituted a policy known as "cohorting," creating a roster and a rotation of caregivers to limit the number of people exposed to the patients. At one point, Edmonson, seeing the anguish and exhaustion on the faces of his nurses, traded his suit for medical scrubs and joined the care team himself. 

"One of the most impactful decisions I have ever made personally and professionally was to do what I was asking others to do," Edmonson says. "[I was] present and had all of the same emotions and concerns and impacts on my life for the next 21 days." To this day, no one knows exactly how Pham or Vinson contracted the virus. Vinson even boarded a plane to Cleveland while she was self-monitoring, causing another round of questions. But eventually, the spotlight began to shift from THR to a broader target: the federal government. After all, the hospital was following the CDC's supposedly sufficient PPE guidelines. Nobody outside those walls had contracted the virus. And whose responsibility is it to govern the movements of those under orders to self-monitor?


Turning Point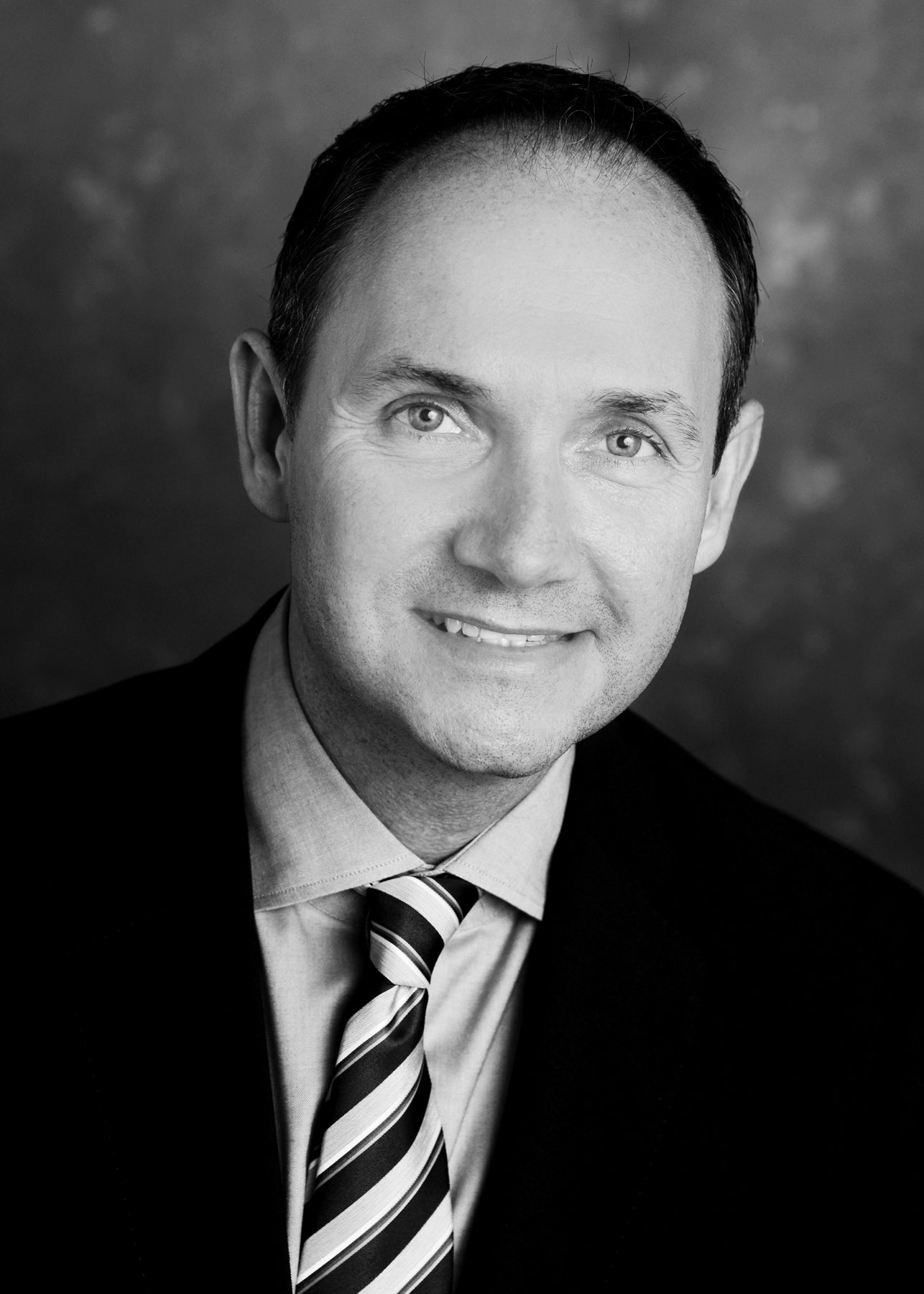 For the full month of October 2014, net revenue at Texas Health Dallas dropped by about $12 million, or nearly 25 percent. The hospital's daily census declined about 22 percent, from an average of 428 to 333. ER visits were sliced in half, decreasing by 3,340 patients. 


But then, a funny thing happened. In November, the numbers began to rise. By mid-December, net revenue at the hospital was back to its average daily amount before Duncan arrived. As December wrapped up, the emergency department actually set a record for admissions, treating 6,313 patients. Satisfaction scores as tallied by recognized national firm Press Ganey also sailed upward, zooming from the 82nd percentile in September 2014 to the 95th in October, on its way to the 97th in November. 

So, what happened? "The one turning point in the whole public narrative of this, and the turning point from a reputational standpoint, came with 60 Minutes," says Burns, the Burson-Marsteller rep. 

One of the producers for the CBS-TV newsmagazine, he says, had spent weeks in Dallas locating the nurses who treated Duncan. The nurses were self-monitoring for Ebola, and reticent to share the story without permission from the hospital. Burns, sensing an opportunity for some positive PR at last, agreed to meet the producer for coffee. 

He offered another two nurses to form a panel of four. He pushed for an organic conversation with reporter Scott Pelley, with all four nurses participating. 

On the evening of Oct. 26, wearing blue scrubs and seated in front of a jet-black background, nurses Sidia Rose, John Mulligan, Richard Townsend, and Krista Schaefer offered a poignant and moving narrative of Duncan's treatment. It was the most substantive account offered to that point. They detailed the volume of bodily fluids, the protective equipment they wore, the information Duncan had volunteered. At long last, the public had an inside look at what these volunteers had gone through. 

Says Burns: "We were getting to a point of being ready to heal."


On The Mend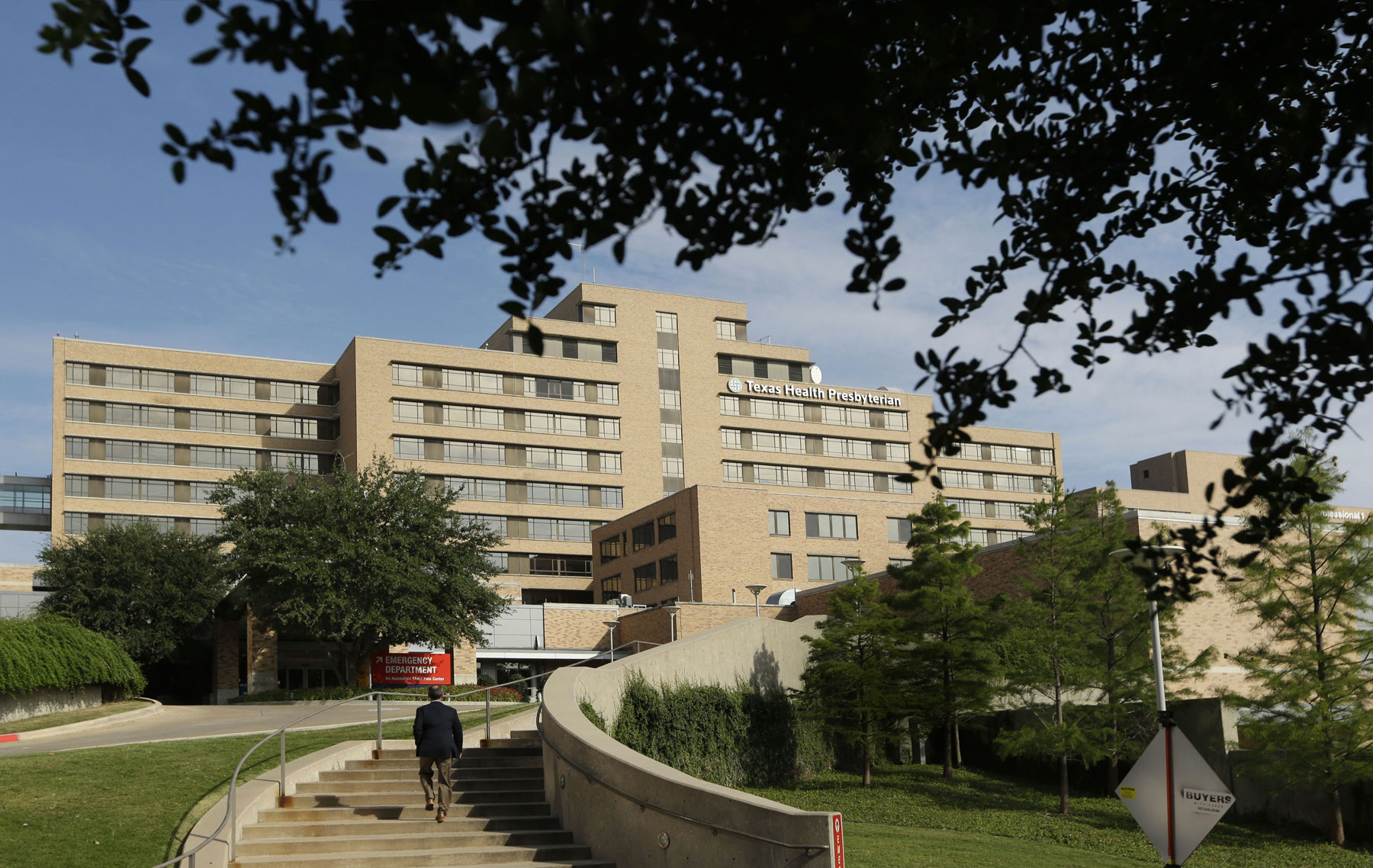 But Ebola was still in North Texas. Pham and Vinson were being treated at Presby, their conditions steadily improving. Berdan and his staff coalesced with federal, state, and local stakeholders. They had a decision to make: Continue to treat the two nurses at Presbyterian, or fly them to a National Institutes of Health facility to beat the virus. 

THR had positive momentum. Once a pin-cushion, its public reputation was improving. The criticisms now were being deflected toward the CDC. A series of feel-good television ads about the hospital, known as the #PresbyProud campaign, aired during football games and popular sitcoms. In Pham and Vinson, THR executives couldn't help but see an opportunity. If the two nurses walked out of Presby Ebola-free, it would be a positive public statement for the hospital. 

However, the caregivers were emotionally and physically exhausted. With the virus still present in Dallas County, residents remained on edge. Meanwhile, two federal facilities elsewhere were readied to treat the country's last patients with Ebola. The system sided with reassurance—Pham and Vinson would beat the virus in federal units in Maryland and Georgia, respectively, not in Texas. 

"If you recall, fear was [still] gripping the city day by day," Burns says. "Getting the Ebola patients to a national or more robust treatment facility would be reassuring both for the patients, the patient's families, and the community at large; not to mention the wear and tear on the employees and the health department." 

Thus began this story's final chapter. The 21-day watch periods expired over time without incident. Vinson and Pham returned home. Texas Health Resources, meanwhile, settled a threatened malpractice suit with Duncan's family for what family attorney Les Weisbrod called a "substantial" sum. This was significant: Josephus Weeks, Duncan's nephew, earlier had penned an op-ed in The News alleging mistreatment because of his uncle's race and lack of insurance. But now, he stood in front of the press and proclaimed, "This facility is an outstanding facility, and we as humans are not perfect." THR also set up a fund to fight Ebola in Africa. 

To date, Berdan has shared the tough "lessons" he learned in the internal investigations with more than 1,000 healthcare facilities. The system placed an increased emphasis on asking about a patient's travel history, instituted a more thorough triage process, changed the display of the electronic health record, and urged more face-to-face communication between caregiver and patient. 

North Texas seems to have appreciated the efforts of THR under Berdan, its battle-tested CEO. Alan B. White, chairman of PlainsCapital Bank, even took out an ad in the Dallas Business Journal paying tribute to THR and Presby and its "caring" employees. "I felt like they did a community service, and they were getting a bum deal," says White. "They needed people to step up and say, 'Hey, thanks.' Hell, everybody was running from their hospital and everything. People in the community have got to know what they did for us. They did a service."  

The lobby of Presby's emergency department was filled with homemade signs and cards of gratitude sent by medical institutions throughout North Texas, including Baylor Scott & White Health, Methodist Health System, and UT Southwestern Medical Center. They all seemed to recognize that the ambulance carrying Duncan could have easily wound up at another hospital. Would it— would they—have been better prepared? 

Participating in a D CEO panel discussion in November, Joel Allison, CEO of Baylor Scott & White Health, the largest nonprofit health system in Texas, took a deep breath and reflected on that very question. "Your hospitals will be safer than they have ever been before, because everybody has definitely ratcheted up," he said. "The original guidelines that everybody was following that came out—we implemented them months before—were not the ones that finally got approved. They got changed. 

"Any of us could've been in that same situation."  
Get the D CEO Newsletter
Stay up to speed on DFW's fast-moving business community with weekly news reports, interviews, and insights.