In North Texas commercial real estate, it's often the office market that gets all the glory, with its big corporate relocations and gleaming new towers. But on the national stage, the industrial sector shines even brighter, as one of the top four markets in the country.
Early last year, the vacancy rate for North Texas industrial space hit a historic low. That, of course, brought out the developers, who delivered six million square feet during the fourth quarter—the largest amount of space delivered since 2001.
Major users came out in force, too. Name-brands taking down big blocks in 2014 inculde Procter & Gamble (1.4 million square feet in Wilmer), Williams-Sonoma Inc. (821,500 in Arlington), Whirlpool (725,700 square feet in Fort Worth), and UPS (600,000 square feet in North Fort Worth and another 215,000 square feet in McKinney).
In 2015, things are expected to heat up in Southern Dallas County, says Chris Teesdale, executive vice president at Colliers International and a steering team committee member of the firm's national logistics and transportation group. "Every major tenant in the market is looking at South Dallas right now," he says. "There are three 1 million-square-foot users and a couple of 800,000-square-foot and 600,000-square foot tenants in the market. There's very good velocity for major deals right now."
Longtime industrial broker Sharon Morrison, CEO of E Smith Realty Partners, says 2015 should be a banner year. "The market is hotter than I've ever seen it," she says. "What's nice is that it's so diverse. Growth is coming from retailers and e-commerce users, from vendors of large companies that are moving to North Texas, from consumer goods—the list goes on and on."
As part of D CEO's annual Power Brokers coverage, we're digging into the industrial sector by profiling five of its top producers: Teesdale, Morrison, Mark Miller of NAI Robert Lynn, Dave Anderson of CBRE, and Tom Pearson, Teesdale's partner at Colliers.


Mark Miller
Mark Miller remembers the moment like it was yesterday. It was 1988, and he had spent nearly two years in a training program at CB Commercial. The grunt work wasn't fun, but Miller knew that at the end of the program, he'd be assigned to an experienced broker's team and begin doing deals. So when his manager asked to see him one afternoon, Miller thought the long-awaited payoff had finally come.
Instead, the manager sheepishly told him, "Look, Mark. We just don't think you have what it takes to make it in this business." 
Miller was stunned. "I was holding a pen, and it was all I could do not to snap it in half," he says. "I had bled the company colors and worked so hard. It crushed me."
As fate would have it, Miller had gotten a call from a college friend, George Dutter, just a few weeks prior. Dutter had recently joined Robert Lynn Co., a Dallas firm known for its industrial expertise. At the time, the company had just about a half-dozen brokers; it paled in comparison to CB. So when Dutter asked if Miller would be interested in making a switch, Miller turned him down. 
"A month later I'm calling George and saying, 'You know, the more I think about it, we ought to at least get together and talk,'" Miller says with a laugh. "My whole mentality had changed."
He had gotten into real estate by happenstance. His sister was working for Leon Bros., another industrial firm in Dallas, and helped him get an internship while he was in college. Miller's high school football coach, Gary Collette, was also working for Leon Bros. at the time, having recently made a career change. 
Miller fell in love with the business and, after graduating from the University of Texas (where he was a linebacker for the Longhorns), he relentlessly pounded the pavement for about a year, until getting hired by CB. The devastation of being let go sparked a fire in Miller. He never thought about getting out of real estate; instead, he was determined to prove his old boss wrong. 
At Robert Lynn Co., he made cold calls day in and day out, taking a lot of rejection before finally winning some clients. After that, things starting taking off. Before long, he was the firm's top producer and was given an opportunity to take an ownership stake in the firm. In 2001, when Tom Lynn, son of founder Robert Lynn, wanted to get out of the family business, Dutter and Miller bought him out and took the helm.
Miller focuses on his clients and coaching and developing brokers. Dutter, who doesn't have a brokerage background, oversees operations. "I do revenue and George handles expenses," Miller jokes. The business partners meet weekly to bring each other up to speed and work on strategy.
They've had a number of key wins. In 2005, they beat out other contenders to become the Dallas affiliate of NAI Global. They've also methodically expanded the company to become a full-service firm, growing beyond industrial to include office, retail, corporate services, call centers and site selection, property management, investment, land, and consulting.
Through it all, Miller has held on to his rank as a perennial top producer in Dallas, focusing primarily on industrial tenant rep work for clients such as GE, Rent-A-Center, and Colgate. 
In retrospect, he says, losing the job early on at CB was the best thing that ever happened to him. "At the time, I thought it was going to kill me," he says. "But it led to such a great opportunity. It changed everything."


Sharon Morrison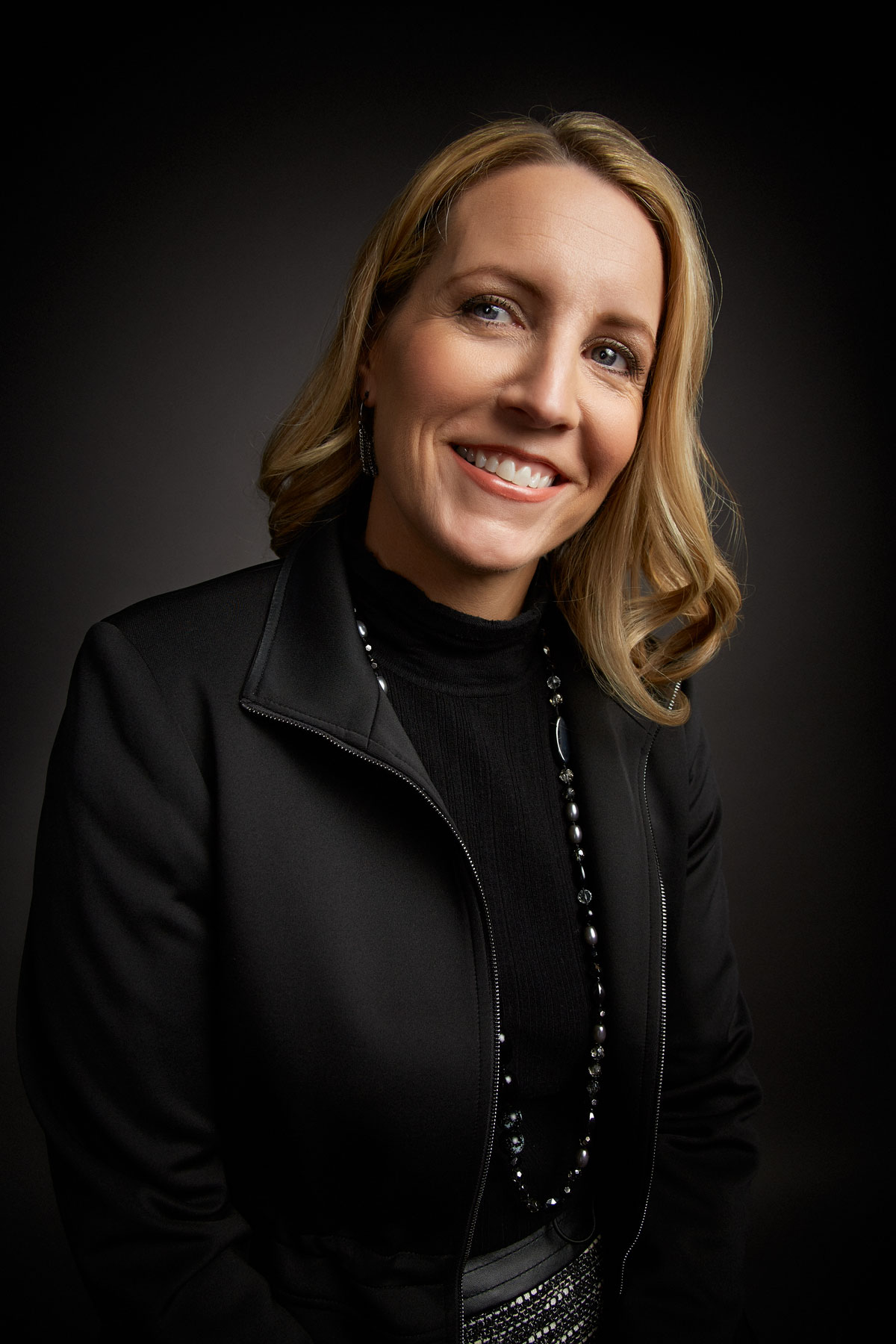 S
haron Morrison has never
shied away from a little competition. She proved that at Ursuline, where she played soccer, volleyball, and basketball. (Morrison was the fourth generation in her family to attend the Dallas academy; her great-grandmother graduated from Ursuline in 1897, and her own two daughters attend the school today.) And she certainly has proved it in her career, as one of DFW's most successful industrial brokers—a sector that's still mostly ruled by men.
Like Miller, she lucked into the business, getting an internship at Henry S. Miller Cos. through a friend during her freshman year in college. "I didn't know anything about commercial real estate; I just needed a job," she says. 
Morrison spent four summers working for the firm—including a stint in San Diego during a time when HSM was owned by Grubb & Ellis. After graduating from UT with a degree in political science and Spanish, she joined the former Rubloff Co. in Houston, leasing space at a 71-story downtown office tower. Three years later, her husband (who today works in corporate services for JLL) was transferred to Dallas, and she came home. 
Morrison got in touch with her basketball coach from high school, Tom McCarthy, who, like Miller's football coach, had gotten into real estate. He was working for Roger Staubach, who Morrison knew from having attended Ursuline with his daughters. McCarthy told her he wanted to launch an industrial group within The Staubach Co., which was focused on office tenant representation, and wanted Morrison to help. "I went from being his team captain on the court to off the court," she says.
One of their first big deals was a 400,000-square-foot distribution center for the arts and crafts store Michaels, an early tenant at Hillwood's Alliance in North Fort Worth. They then did several large leases for Mattel—a million square feet at Railhead Industrial Park in Fort Worth, 500,000 square feet in Laredo, and a large facility in Mexico. "That was fun," Morrison says. "[The landlord's brokers] didn't realize I knew Spanish. We were sitting in a room negotiating, and I understood everything they were saying. Good times."
In 14 years, she and McCarthy built the industrial group into a national force. Morrison was running the division by the time she decided to leave the firm in 2008. The Staubach Co. was being sold to JLL, which wanted all brokers to sign five-year commitments. North Texas firms swooped in to try to lure some top producers away with big signing bonuses. She and colleague Brant Landry left to grow an industrial division for Transwestern. "Most brokers stayed, but those who left didn't leave to take a risk like we did," Morrison says. "That was our motivation; we wanted to build something and have an ownership stake in it." 
Their success during the five years they were at Transwestern got Morrison and Landry thinking: If they could grow a division, why couldn't they grow their own company? For months, they considered how it might work. Then one night, the answer came to Morrison. "I had a dream about Emmitt," she says. The former Dallas Cowboys star had gotten into real estate through The Staubach Co.'s retail division. He and former Yum! Brands executive Tamela Thornton formed a development firm, ESmith Legacy, and Smith launched a general contractor affiliate, EJSmith Construction. Says Morrison: "I knew they were doing what we weren't doing, and I knew we were doing what he wasn't doing, which also happened to be a huge driver and lead-generator for his other businesses. So I knew we had value. At the same time, he had a brand," she says. "And I knew what the power of that brand represented, because I worked at Staubach and saw what it could represent—not only in business development, but also what it could mean in terms of culture."
One night "I had a dream about Emmitt," Morrison says.
E Smith Realty Group was formed in August of 2013. Morrison serves as CEO, Landry is president and chief operating officer, Smith is chairman, and Thornton is on the company's executive committee. Eighteen months into it, results have exceeded expectations, with industrial, retail, office (agency leasing, property management, and tenant representation), and project management service lines all up and humming. The firm also has a capital markets group in Austin. Next up: launching or expanding brokerage operations in Austin and Houston. "It's all about having the right leadership and making sure there's a good cultural fit," Morrison says. "It's not about checking a box to provide a service."
The primary focus, though, continues to be on representing the interests of her clients. Morrison continues to be one of the most active industrial brokers in the market. Two 2014 deals she did for UPS—about 600,000 square feet at Alliance and 215,000 square feet in McKinney—were among the largest industrial leases in North Texas.
Morrison says most people don't realize that she and Landry walked away from millions (through their ownership stake at Transwestern) to take the startup gamble. "I feel good about showing my daughters that if you have an idea and are willing to try something, it can happen," she says. "For me, that has been the fun part, learning and growing. And as owners, we don't have any restrictions—we can look at every opportunity. We've got all the runway in the world."


Tom Pearson & Chris Teesdale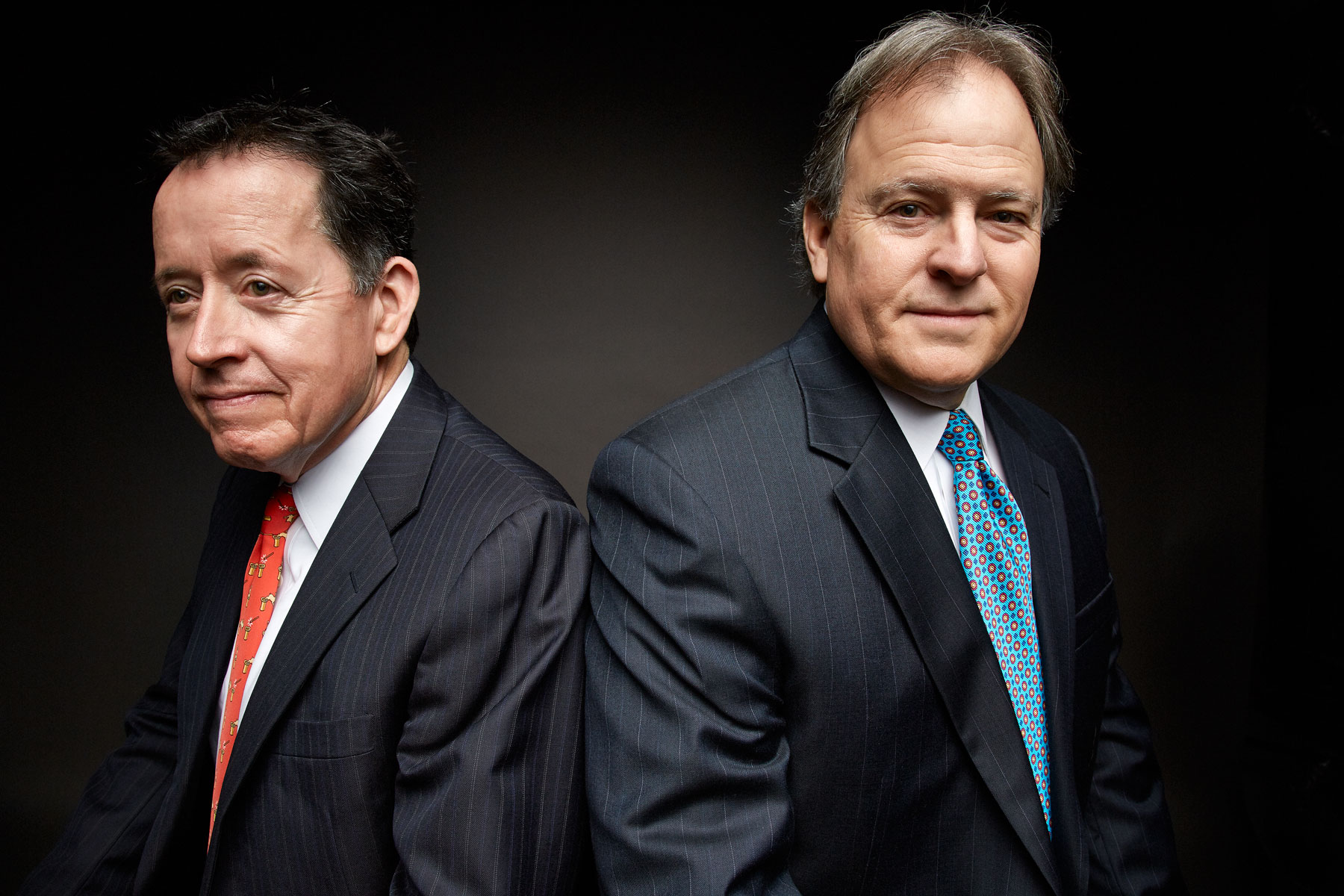 Tom Pearson, who grew up in north Louisiana, always had an interest in doing something in sales. But a stint selling Bibles and medical books door-to-door during college killed that ambition. So when he moved to Dallas in 1972, he gave advertising a try instead. He was about three years into it when one of his clients convinced him to switch to commercial real estate.

After working for about two years at a smaller shop, Pearson joined Joe Foster Co., a Dallas firm that became a breeding ground for many of today's top industrial brokers, including Terry Darrow of JLL. "Terry was about my age, and he was driving a white Cadillac with a blue top," Pearson says. "I looked at that and saw how well he was doing, and that's when I decided to focus on industrial." 

Pearson moved to Fults Co., then worked in the capital markets group at Cushman & Wakefield before joining Colliers International in 2006, with the express intention of being a lone wolf. A joint assignment a year later with colleague Chris Teesdale—to market 450 acres in South Dallas for The Allen Group—changed things. "It opened our eyes to South Dallas and what it was about," Pearson says. "We decided to partner together and plant our flag in that market and brand ourselves as supply-chain real estate advisors."

Teesdale, who grew up in Amarillo, went to Texas Tech University, which he calls "the Harvard of the plains." He came to Dallas in 1977 to sell copy machines for 3M Co. "I went from having a Porsche in college to driving a station wagon—a coffin carrier—with a big copy machine in the back," he says. "It was not a chick magnet." Nine months into it, Teesdale threw in the towel. A friend put him in touch with Darrow, a Tech alum. Teesdale's dad had worked in the oil distribution business for Exxon, so when Darrow started talking about trucks and trains, he was speaking Teesdale's language. He found a job at Swearingen, where he worked for most of his career (except for stints at Wilcox Cos. and The Staubach Co.), before joining Colliers in 2005.

He and Pearson, who have known each other for 40 years and live just two streets away from one another, have had parallel careers. They're also both winners of NTCAR's prestigious Stemmons Service Award. So the decision to team up was an easy one, Teesdale says. And it has paid big dividends. The brokers won the highly sought-after assignment to represent In-N-Out Burger locally, and last year brokered Williams-Sonoma's 821,500-square-foot lease in Arlington. Now, they've joined colleague Greg Cannon to market Dallas Global, a 4 million-square-foot former Vought Aircraft complex.

The partners say real estate has become a much more sophisticated business, especially in a sector where fractions of pennies can add up to a significant amount of money in distribution costs. 

As national supply-chain specialists, they also like being able to play a key role in major decisions made by their client companies. "We both really enjoy getting on the inside of businesses and seeing what they do and how they do it," Pearson says. "For a brief period of time, you have a lot of stroke and some power." Adds Teesdale: "Most people don't like seeing how the sausage is made. We find that fascinating."


Dave Anderson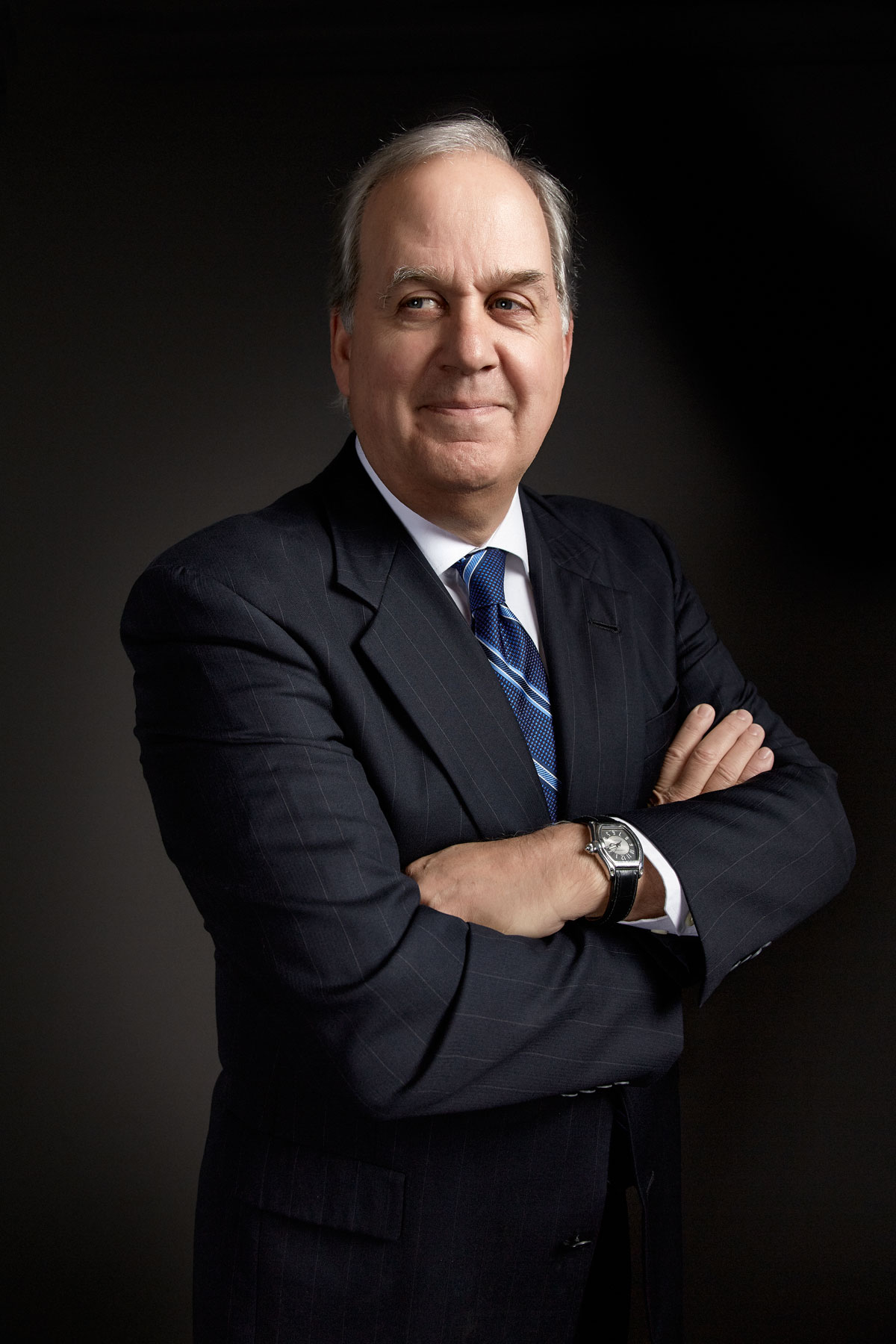 D
ave Anderson is a real es
tate rock star. Last year, he ranked as the No. 1 industrial broker in North America for CBRE, the largest commercial real estate firm in the world. But unlike some limelight-seekers in the industry, Anderson is low-key and likes to fly under the radar. (It took a lot of convincing before he agreed to be interviewed for this feature.) Get him talking about the industry, though, and he quickly becomes animated. It's clear that he loves the business. "I enjoy it even more than playing golf or going fishing," he admits.
Anderson grew up along the north shore of Chicago, where his family was in the metal service center business. After graduating from Southern Methodist University—a school he instantly fell in love with during a high school tour—he took a familiar route and became a salesman for Bethlehem Steel. He worked for two years in Pennsylvania, then peddled steel in the five boroughs of New York City—often in some of the rougher areas of town. Three years later he transferred to Shreveport, Louisiana, before making his way back to Texas in 1983.
"You don't ever want to lose your edge," Anderson says.
Except for the weather, Dallas is a lot like Chicago, Anderson says. "They're both in the Central time zone, their airports are similar, and both cities have a can-do, make-things-happen, pro-business attitude," he says. "I loved Dallas during my four years at SMU, and had a number of friends who were still here and doing well. They encouraged me to come back. It was an easy decision."
With the steel industry in decline, Anderson knew it was time to make a career change. Friends recommended commercial real estate, which, in Dallas in the early 1980s, was in full swing. Anderson says he had "no clue" what the business entailed, but interviewed at a number of firms. He chose CB Commercial, largely because a fraternity brother who worked there had positive things to say about the company. 
Management took one look at Anderson's background and assigned him to the industrial sector, specializing in the Great Southwest submarket. "It was somewhat isolated from competition, as many of the Dallas brokers didn't want to drive out to Arlington and Grand Prairie," he says. "I was able to solidify a position in that submarket."
He loved real estate from the start. Rather than selling a product like steel, brokers solve problems, and every deal is different. Like most industrial specialists, Anderson works on all types of transactions, representing tenants, buyers, landlords, and developers. He says he tries to look at the business holistically—thinking about what investors would like to own, what tenants are looking for, identifying the best sites for development, and advising on what types of facilities should be built. "It all fits together," he says.
Despite last year's No. 1 ranking at CBRE (which was based on 2013 production), Anderson has no plans to pull back. "Every year, I start out with a goal of being the best at what I do," he says. "Every day in this business, there's something new to learn, another prospect to call. You don't ever want to lose your edge—you always want to excel. Maybe it comes from growing up as the youngest of six kids; I always wanted to show them I could do it, too."    


BIGGEST BROKERAGES
A look at the area's largest commercial real estate firms, ranked by number of local brokers.
Our 2015 study involved 70 firms with a total of 1,525 North Texas brokers, defined as licensed professionals who produce revenue for their firms. The top eight remain the same, with CBRE and JLL flipping the No. 1 and No. 2 spots, and Transwestern and Cushman & Wakefield flipping the No. 3 and No. 4 spots. Big jumpers for 2015 include Colliers International, which moved up four spots from No. 13 to No. 9 with a 14-broker increase, and DTZ, which went from four local brokers to 29, after acquiring Cassidy Turley. Others companies ranking among the top 25 for the first time were E Smith Realty Partners, SHOP Cos., and Younger Partners.
| 2015 Rank | 2014 Rank | Firm | 2015 Local Brokers | 2014 Local Brokers |
| --- | --- | --- | --- | --- |
| 1 | 2 | CBRE | 185 | 157 |
| 2 | 1 | JLL | 167 | 200 |
| 3 | 4 | Cushman & Wakefield of Texas Inc. | 76 | 73 |
| 4 | 3 | Transwestern | 73 | 86 |
| 5 | 5 | Henry S. Miller Cos. | 55 | 63 |
| 6 | 6 | Mohr Partners Inc. | 51 | 51 |
| 7 | 7 | NAI Robert Lynn | 50 | 50 |
| 8 | 8 | Swearingen Realty Group LLC | 49 | 45 |
| 9 | 13 | Colliers International | 48 | 34 |
| 10 | 9 | Stream Realty Partners LP | 45 | 44 |
| 11 | 12 | Jackson Cooksey | 43 | 35 |
| 12 | 11 | Marcus & Millichap | 40 | 37 |
| 12 | 14 | UCR | 40 | 33 |
| 14 | 10 | Venture Commercial | 37 | 38 |
| 15 | | DTZ | 30 | |
| 16 | 15 | Bradford Commercial Real Estate | 25 | 30 |
| 16 | 22 | Peloton Commercial Real Estate | 25 | 23 |
| 16 | 17 | The Retail Connection | 25 | 28 |
| 16 | 19 | The Weitzman Group | 25 | 26 |
| 20 | 17 | Avison Young-Dallas LLC | 23 | 28 |
| 20 | 22 | Hillwood | 23 | 23 |
| 22 | 15 | CASE Commercial Real Estate Services | 22 | 30 |
| 23 | 25 | The Woodmont | 20 | 19 |
| 24 | | E Smith Realty Partners | 18 | 20 |
| 24 | 24 | EDGE Realty Partners | 18 | 20 |
| 24 | | SHOP Cos. | 18 | |
| 24 | | Younger Partners | 18 | 12 |
*Blank spots indicate the firm was not ranked that year.
Get the D CEO Newsletter
Stay up to speed on DFW's fast-moving business community with weekly news reports, interviews, and insights.