When Austen Mulinder signed on with Microsoft as corporate vice president of communications after running worldwide sales, he was all set for a move from Dallas to Seattle. He and his wife sold their house and had schools picked out for their children—one of whom has special needs. But then the Seattle school called and said the space was no longer available. "We ended up saying, 'We'll stay here until she leaves school,'" Mulinder says. "It turned into five years." 
As Mulinder was commuting between Texas and Washington, he joined the board of a startup called TableTop Media—now known as Ziosk. It was a homegrown technology company aimed at boosting the beleaguered sector of casual dining. In late 2011, Mulinder left Microsoft to become Ziosk's president and CEO. He had previous experience on boards of other startups, but had never handled day-to-day operations.  
"The opportunity to come and run something that was highly entrepreneurial with essentially no revenue was just very attractive," he says. 
Mulinder says the Ziosk team knew from the beginning that its technology would either be a huge hit or a tragic miss. "It's effectively a transformational technology," he says. "About three years ago, the board worked out a way to scale it." 
Ziosk got its start in 2007 in a classroom at Southern Methodist University. Inspired by an idea for a pay-and-go system that his son Nathan offered up, Jack Baum, an adjunct professor, kicked the idea out to one of his MBA classes. Three of his students, Shawn Gentry, Viren Balar, and Raymond Howard, developed a concept so convincing—a tabletop tablet that allows restaurant guests to order food and drink, play games, pay the check, and more—that Baum helped co-found the company (and today serves as Ziosk's chairman).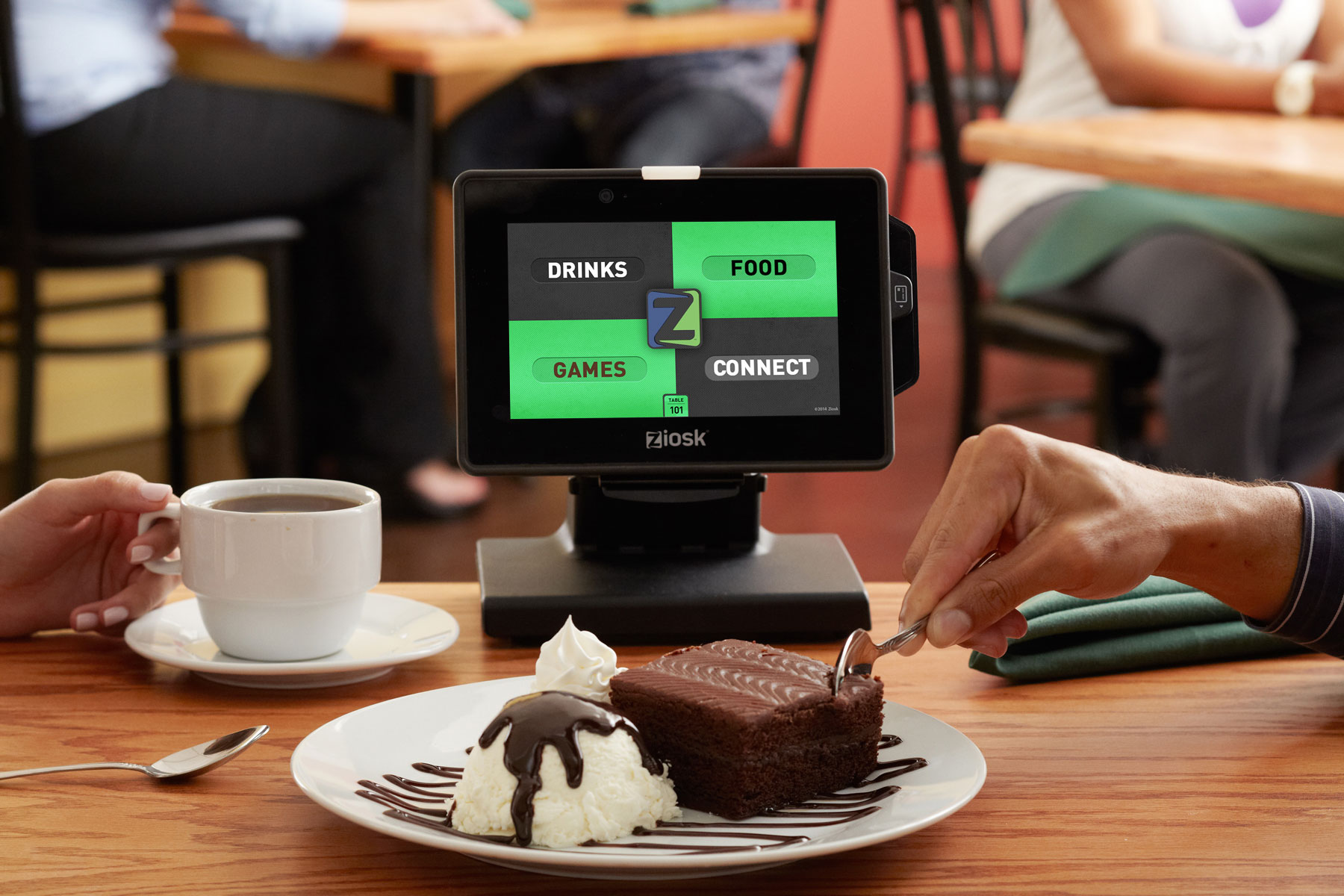 The entrepreneurs spent their first four years building a device, writing software, and testing functionality. Called a Ziosk, the device is a 7-inch Android tablet powered by Microsoft Azure cloud technology—an open platform that has contributed to low deployment costs. With a subscription-based, profit-sharing model that charges guests only a nominal fee for various entertainment options, the enterprise would basically pay for itself, the company's leaders believed. 
But once they "cracked the code," as Mulinder put it, several hurdles remained. For years, casual dining restaurants (such as Chili's, TGI Friday's, and Applebee's) have been losing ground to fast-casual concepts like Chipotle. According to Nation's Restaurant News, traffic in fast-casual stores has surpassed every other restaurant segment, while food prices have continued to rise. There was no room in any budget, Mulinder says, to deploy millions of dollars for technology. And companies needed proof that a tabletop tablet wasn't just a fad. They needed to know that the business model, which Mulinder says works out to "less than free" for restaurants, was sustainable and scalable. 
One early adopter was a franchisee of Chili's restaurants, ERJ Dining, owned by Hall of Fame basketball player Ulysses "Junior" Bridgeman. He put Ziosk in his 124 Chili's stores. They performed so well that Dallas-based Brinker International Inc., which owns Chili's and Maggiano's Little Italy, came calling. Initally, Brinker put Ziosk tablets in 15 stores, giving guests the option to reorder drinks, order dessert, play unlimited games for a fee of 99 cents, and pay their bills. 
Last April, Ziosk finished installing tablets in all of Brinker's 823 Chili's locations. A study by the restaurant chain found that, in Ziosk-equipped venues, guests are 10 percent more likely to join a loyalty club and 20 to 30 times more likely to take a survey about customer experience. Thanks to those surveys, Brinker's Chili's restaurants went from almost no feedback (because customers rarely visited the website listed on receipts) to around 2,000 surveys per store per month. Guests using Ziosk are also likely to tip more, thanks to a 20 percent suggested gratuity.
So far, Ziosk has deployed about 65,000 tablets in more than 1,250 restaurants in all 50 states. The company also has grown its staff, from 30 people to more than 100. 
Still, the device is not without its skeptics—people who prefer that technology not invade the dinner table or those who fear it will replace the servers. Mulinder emphasizes the "communal spirit" of many of the games—like trivia, for example—and notes that using the tablet is entirely optional. He also says good servers love Ziosk, as it eliminates "pain points" for customers who need more drinks or want to pay and leave. "When you go into a Chili's today, there [are no fewer] servers than there used to be and, in fact, the service is much better," Mulinder says.
What may be of most value to clients, however, is the data that can be gathered from repeat customers. "The potential for building a stronger digital relationship with the guest now exists in a profound way," Mulinder says. "I think the next stage is more utilization of the technology to enable stronger loyalty."
Get the D CEO Newsletter
Stay up to speed on DFW's fast-moving business community with weekly news reports, interviews, and insights.