You've probably never heard of North America's largest home bedding company. But every two seconds, a set of sheets manufactured by Alok International Inc. is sold.
Nestled in its Dallas Design District headquarters, Alok manufactures home textiles for some of the world's top retailers, including Dillard's, JC Penney, Target, Kohl's, and Wal-Mart, as well as brands that include Trina Turk, Iman, Kathy Ireland, Jessica McClintock, and Ellen Tracy. 
The six-year-old company's revenue exceeds $500 million, and CEO Arun Agarwal expects to double that by 2018—he even hints at an initial public offering. The soft-spoken Agarwal exudes both humility and confidence in his company's market share.
"As important as the product is, I feel supply-chain management is all the more critical," he says. "It's not about the cheapest, it's about your reliability, it's about making sure the quality is right and that can you bring it in on time.
"We truly believe we're as good as our last deal," he says. "If I don't execute it today, tomorrow I won't exist."
Whether he's providing luxury sheets for the Bellagio hotel in Las Vegas or fulfilling online orders for Kohl's, Agarwal employs the same system of checks and balances to ensure quality—meaning he only works with proven industry suppliers and partners to support the company's India-based manufacturing.
Agarwal launched Alok International, a U.S subsidiary of India-based Alok Industries Ltd., six years ago. He says then-President Bill Clinton's trade legislation helped relax regulations on imports, changing the rule book for trading companies and allowing large retailers to operate from anywhere in the world. But he noticed that mid-tier retailers such as Dillard's and Belk were having trouble competing, as they were dealing with trading companies that charged a premium for their services.
In just four years, Alok secured a "pretty dominant proportion of private label" and began partnering with more brands that wanted to align directly with a manufacturer to contain costs. Today, the company has a portfolio of about 20 brands and significant market share, securing the company's position as a market leader in home textiles.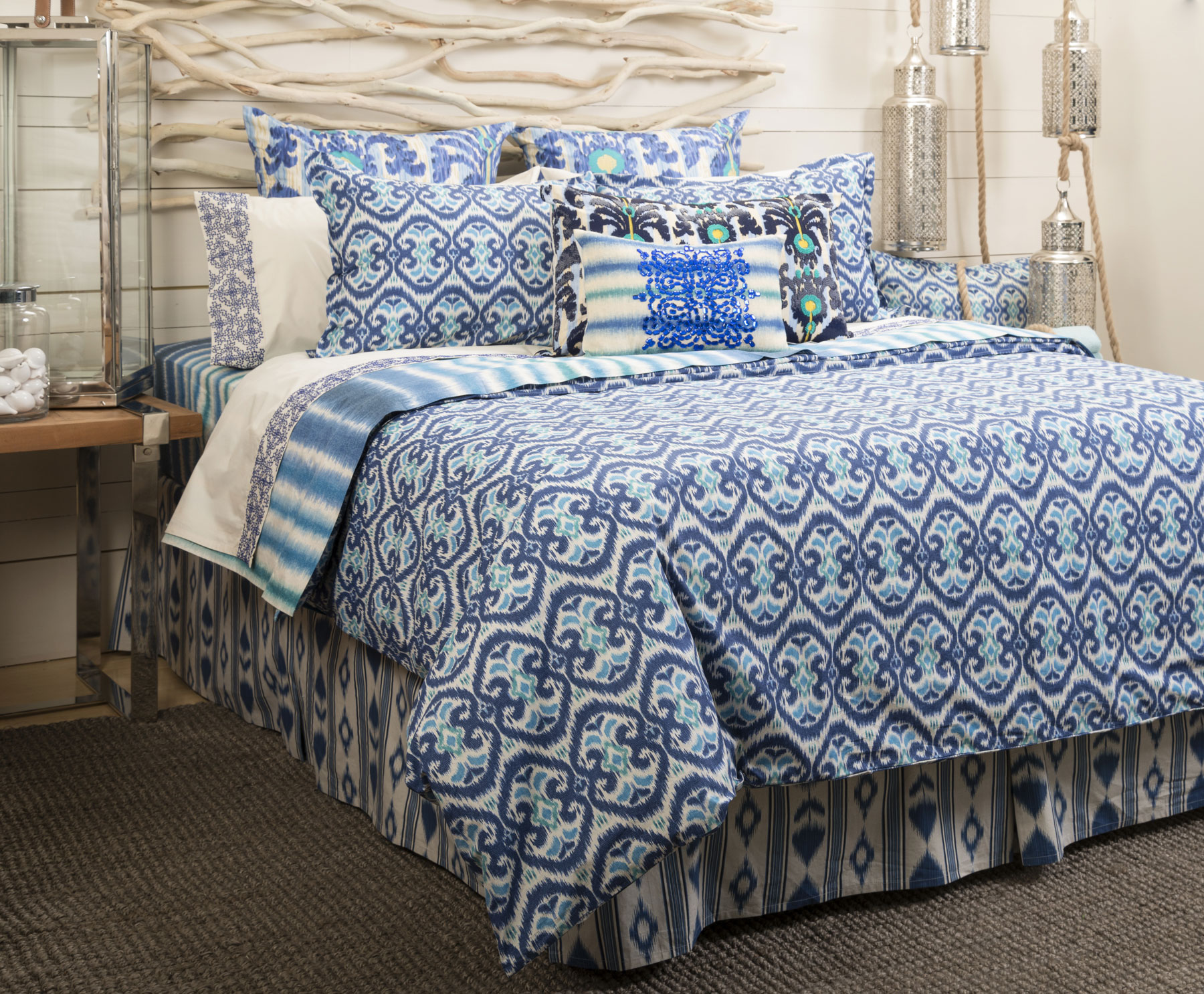 When asked how Alok was able to sign so many lucrative deals with well-known retailers and brands in such a short time, Agarwal replies: "I really don't know how we did it."
In some cases, his sales team identified retailers to pursue. Others signed on by way of Alok's industry reputation.
Early on, Agarwal hired industry veterans to lead his sales team, but he soon realized it wasn't a good fit.
"It didn't work out for me because they all came and told me how to do business," he says. "They'd ask 'Where is the book?' I said, 'I have no book. We provide what the customer wants.' Now, all of our team is young, they have a fresh perspective. "Selling is as simple as being honest and winning credibility that you will do what you say," Agarwal says. "As easy as it sounds, there are not many people who go with that perspective."
Alok has 80 U.S. employees, split between Dallas and a newly expanded, 17,600-square-foot showroom and design studio that was unveiled this spring in New York City. Agarwal says he was skeptical about doubling the size of the showroom, but it has proven to be an important part of the business. Alok's 18 designers conduct two to three meetings a day, collaborating with customers like Bloomingdale's, Macy's, and T.J. Maxx. During trade shows, the showroom hosts up to 150 meetings a week.
This past spring, Alok acquired Next Creations/Raymond Waites Designs, a New York-based design company it first invested in four years ago.
"It was part of our key strategy as we were taking on more and more of these brands," Agarwal says, noting that he is careful about acquisitions, but plans to grow in categories such as towels and "soft window," or drapes, that could generate up to $300 million per category.
The CEO views his job not just as selling a sheet, but selling a solution. "The basic sheet and towel is a commodity," he says. "It's more about the functionality. If you can combine fashion with function, it's a winning combination."
The company created wrinkle-free sheet technology that has become the industry standard, developed a technology that can produce sheets with cotton on the underside and polyester on top, and sheets that can fit any mattress depth. Alok is focused on building sustainable products that "keep on bringing the performance," Agarwal says.
"In such a short time our reputation as a company is incredible in the retail world," he adds. "With the ecosystems we've created, we feel we are far ahead of the competition. But we need to keep evolving."  
Get the D CEO Newsletter
Stay up to speed on DFW's fast-moving business community with weekly news reports, interviews, and insights.