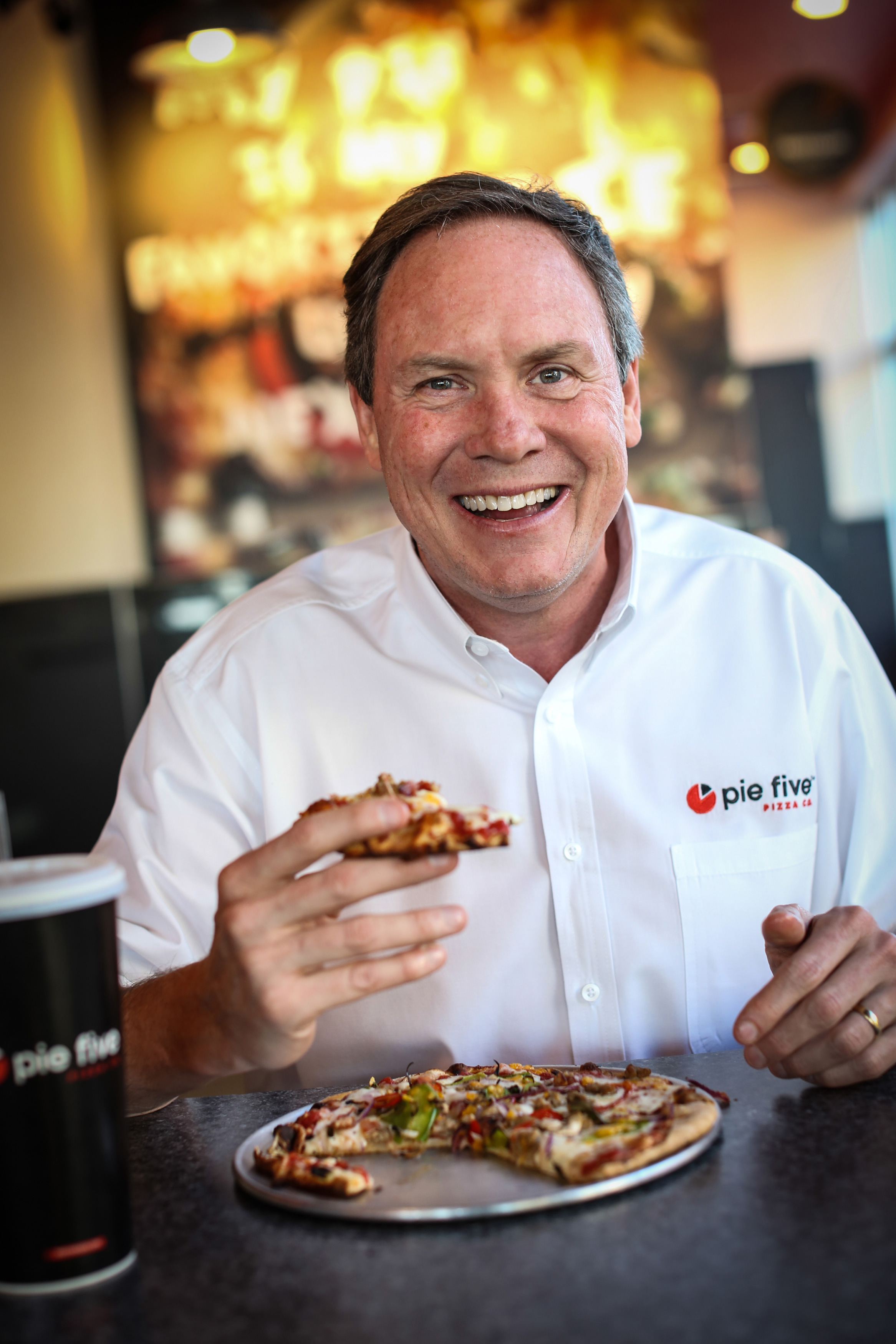 Randy Gier, of average height and build, eats Pie Five's pizza at least five times a week. Typically, he goes for the High Five, which is loaded with Tuscan marinara, Italian sausage, beef, bacon, ham, and three different cheeses, lying atop a medium-thick pan crust. He's not a picky eater; he's a self-proclaimed Midwesterner, proudly bred in Kansas City, and his two food groups consist of meat and cheese. Pizza and ice cream, too, if you extend it to four. Feta cheese and kalamata olives? That's too frou-frou for the CEO of Pizza Inn Holdings Inc.

Gier, 53, is perfectly happy to be a normal guy. He started humbly at the bottom of the restaurant industry and worked his way diligently to the top. At age 15, he was mopping floors and making Peanut Buster parfaits at Dairy Queen. By 19, he was married to a woman he met in a McDonald's parking lot. After that, an impressive string of jobs for Frito Lay, KFC, and Pizza Hut molded Gier into one of the top chief marketing officers in Dallas-Fort Worth. The restaurant business, you can say, has always been an integral part of his life. 
'We're not curing cancer, we're not putting people on the moon,' Gier says. 'What we do is pretty basic.'
When the opportunity to become the CEO of Pizza Inn Holdings came up, Gier couldn't turn it down. He was attracted first to Pie Five, the fast-casual pizza concept and subsidiary of Pizza Inn, partly because he had been working on his own pizza idea as the CEO (or "Chief Eating Officer," as he labeled it on his business card) of his own company, Savvy Fare Restaurant Group—the company that opened Cedars Woodfire Grill. He went in, interviewed for the job, and ended up with a two-for-one deal.
"I always joke to my corporate friends, 'Y'all sit around talking about someday you're going to leave and go to a startup or you're going to a turnaround… well, I got both! So I call it a twofer," he says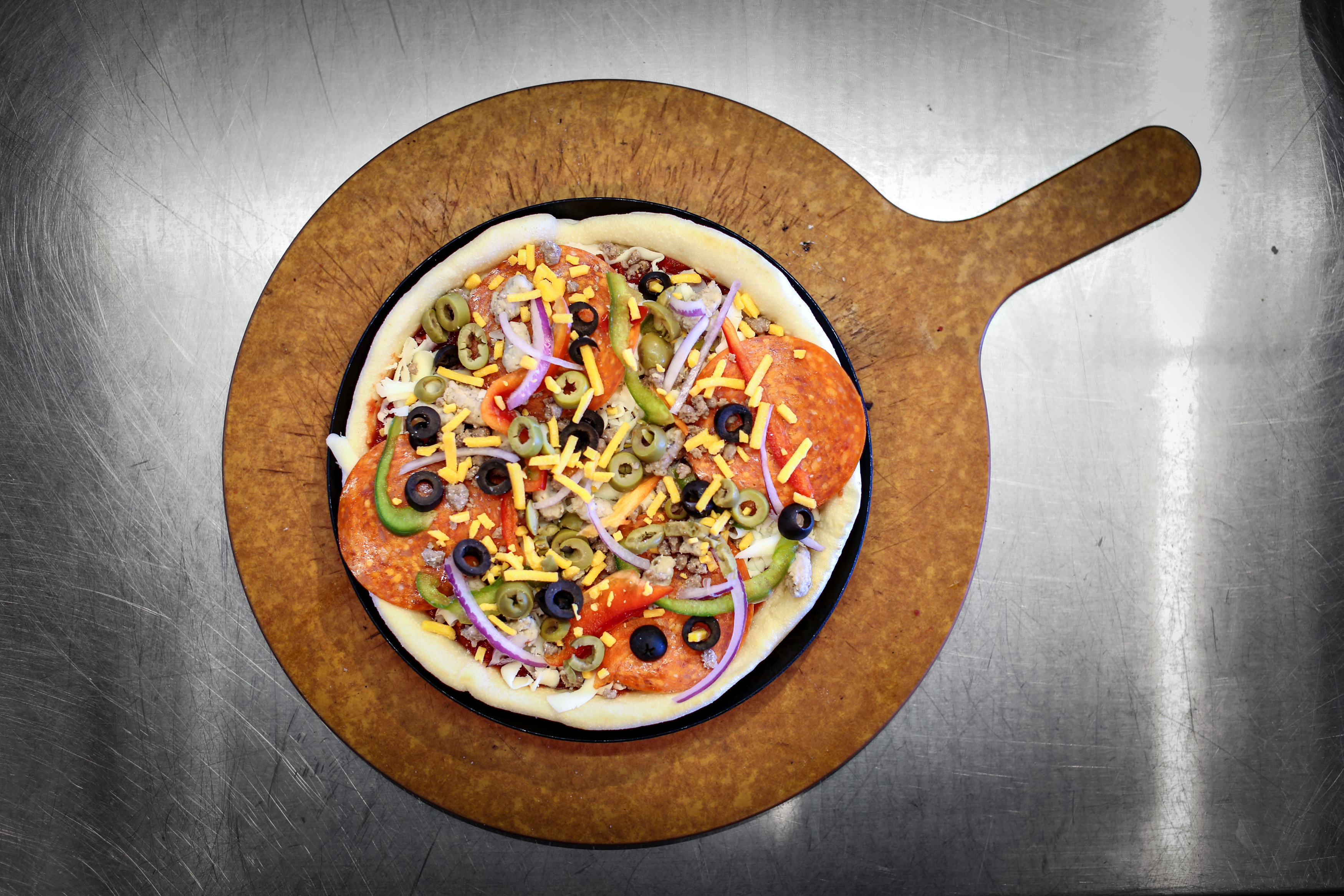 Pizza Inn, formed when two brothers opened a first location near Southern Methodist University in 1958, is the one Gier refers to as a 'turnaround.' At the height of its success, the buffet concept had 749 locations spread across the globe. Today, there are about 300 restaurants located domestically and internationally—a far cry from its heyday. But Gier is hopeful, even though there's only been one new buffet restaurant (not including express units) in the last two years. Starting with the Oak Ridge, Tenn., location, which opened this past July, Pizza Inn is slowly building its brand back up. And Gier is expecting more to come.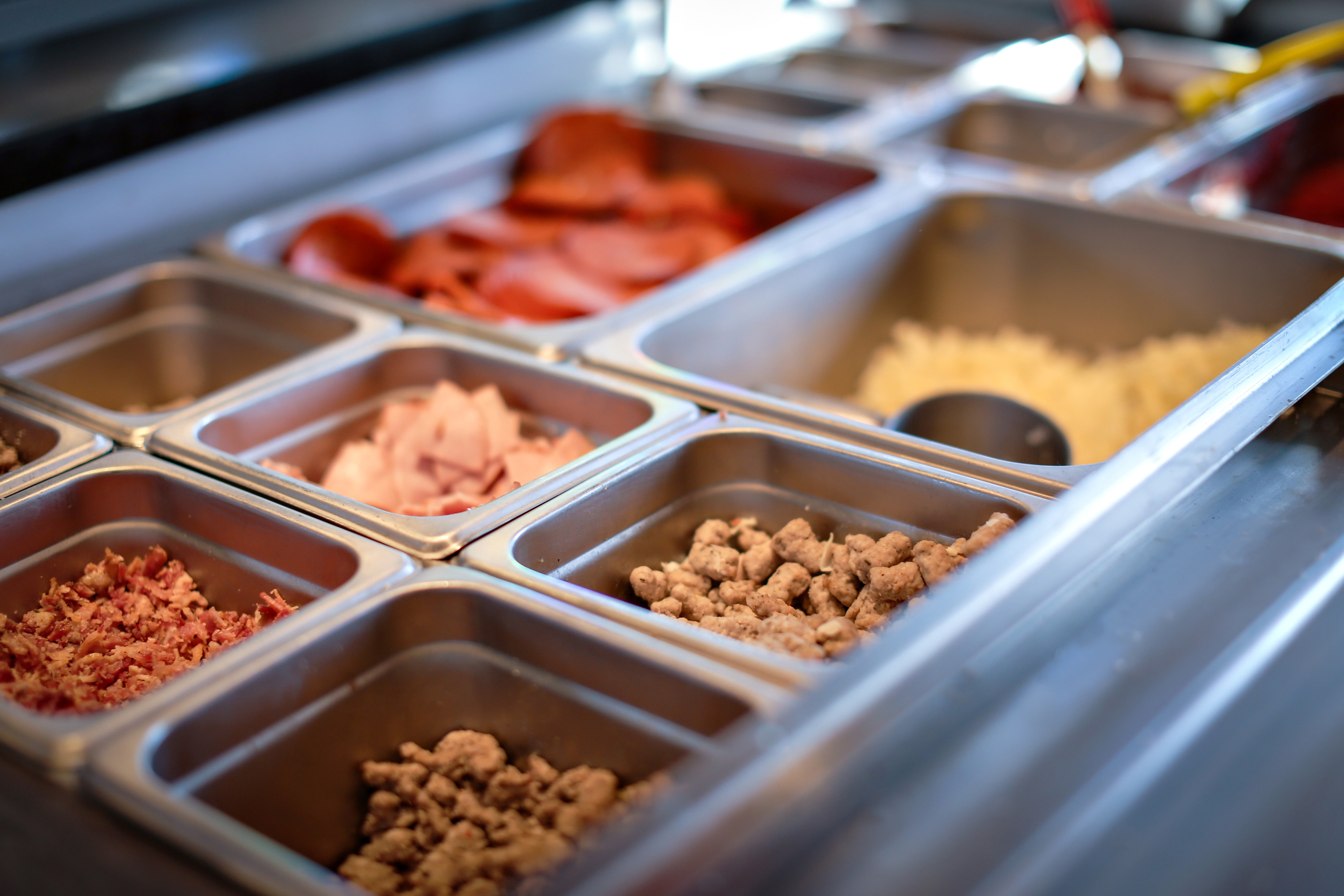 "This will be the first year that we'll open more restaurants than we close," says Gier," rapping his knuckles on the table. "The first year in over a decade. We see that brand turning around by getting the fundamentals right, by getting the product quality back where it needs to be … focused on service, investing back in it, upgrading and improving our assets, and staying relevant with our customers."

The CEO remains optimistic, despite the company's released net income losses for the first quarter of the 2014 fiscal year. The $400,000 loss from this year, compared to a $100,000 loss from the same quarter of the prior fiscal year, is directly related to the difficult task of making sure Pizza Inn can appeal to a new generation of consumers, different from the old buffet crowd.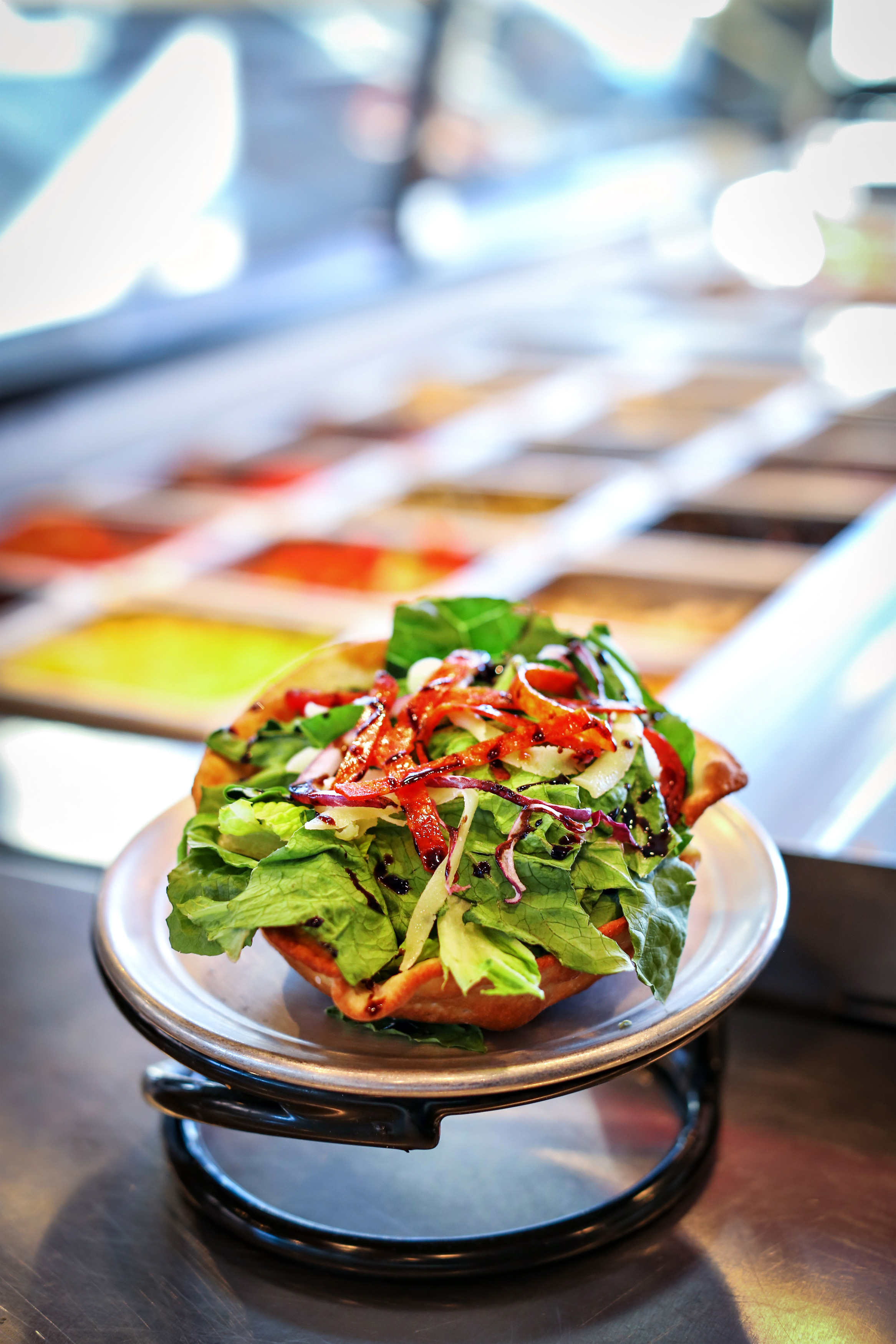 In order to reach some of more food-knowledgeable, ingredient-savvy customers, Pizza Inn Holdings Inc. came up with Pie Five, the sister company to Pizza Inn. Individual pizzas are made fresh, quickly, and right in front of the person ordering, similar, in a way, to Chipotle's service model. It's this growing chain of pizza restaurants that accounts for the total company-owned restaurant sales increase of 32 percent during the first quarter of FY 2014 over the prior year quarter, to $2.4 million. Since the first store opened in June 2011, 18 more have been added (as of January). 

"In the last year, we've gone from six restaurants to almost 20," says Gier. "We have a total of over 150 restaurants committed to being built over the next five years by our franchisees."

All in all, Gier is certain that growth is the absolute trajectory for both pizza companies' futures. 

"We're not curing cancer, we're not putting people on the moon," he says bluntly. "What we do is pretty basic. Our business isn't complicated. It's hard to execute consistently, but it's great food, a warm atmosphere, friendly service, and affordable prices." 

Admittedly, Gier also agrees Pie Five and Pizza Inn could do a better job of conveying ingredient stories to their guests. But he's quick to point out what his company is doing right. For him, it's the "folks who love the restaurant business, [who] love serving people, and they come to work with a smile every day. Ultimately, that'll be the backbone of what makes us better, different from the competition." 

Barely any credit is doled out to himself, a simple Midwesterner living in Dallas. He's not a pizza snob, not any kind of snob, really. He's a CEO who runs marathons and has to manage two very different companies with very different needs at the same time. To him, it's no big deal. 

"I'm just Randy. It's just pizza."  
Get the D CEO Newsletter
Stay up to speed on DFW's fast-moving business community with weekly news reports, interviews, and insights.