In the fall of 2003, not long after he was appointed CEO of Tenet Healthcare Corp., Trevor Fetter got a call from Fort Worth investor Richard Rainwater, who asked for a meeting in Los Angeles.
Tenet, based at that time in Santa Barbara, Calif., was reeling from a series of Medicare billing scandals. Among the most sensational allegations were claims that two doctors in one Tenet hospital were performing unnecessary heart surgeries, and that Tenet paid doctors illegal kickbacks for patient referrals.
Fetter took notice because Rainwater is a legend in the for-profit hospital business, having founded Columbia Hospital Corp. in 1988, then orchestrating the merger that created present-day Hospital Corp. of America, the nation's largest hospital chain. Rainwater, also a major Tenet stockholder, hadn't been clear about the purpose of the meeting. But Fetter figured he was about to propose a leveraged buyout or some other major move for the embattled hospital chain.
"So I show up at the Hotel Bel-Air, and there is Richard. He's in gym shorts and a t-shirt," Fetter recalls. "I'm in a business suit with a briefcase. He said, 'No, I don't want to talk business. I just want to talk.'" 
Rainwater proceeded to tell Fetter he had confidence that Fetter was right for the job. Fetter had been handed the position following the resignation of his predecessor and other top executives, as well as a major shakeup of Tenet's board.
"He said, 'It's going to take a lot longer to fix than you think, and it will be a lot harder than you think. I want to make sure you prepare yourself for that,'" recalls Fetter, who had been told by others that Tenet's problems would be somewhat easier to resolve.
'Hospitals are an incredibly complicated business. The movies aren't so complicated.'
Trevor Fetter "It really was ugly, and it really was a lot of work to fix," says Fetter, now in his eleventh year as Tenet's CEO. To resolve multiple allegations, including that its hospitals systematically overcharged Medicare, Tenet reached a $900 million settlement with the federal government. It also agreed to a "corporate integrity agreement" that allowed it to continue as an ongoing concern, and arranged a payment plan that stretched to 2010.
Fetter "wasn't at all intimidated by the size of the challenge. In fact, I think he thrived on it," says Edward Kangas, a former CEO of audit and consulting giant Deloitte who has been Tenet's non-executive board chairman since 2003. "I've known a lot of CEOs from my work at Deloitte—at least 200—and I think he's easily in the top five."
In what Kangas describes as "a fun ride, if you like whitewater rafting at Class 5," Fetter dealt with litigation and regulatory agencies, stabilized operations, cut costs, relocated the company headquarters to Dallas, and restructured through the buying and selling of hospitals, all while making improvement of clinical quality a topmost goal.
"He's not a terribly emotional guy," says Kangas. "He doesn't rave. He's more like a surgeon. He's smart, and he knows what he's going to do."
Kangas says Fetter's compensation—which totaled $11.2 million in 2012, including a $1.1 million base salary and the rest in stock awards, options awards, and incentive compensation—has been designed by the board to discourage him from being stolen away.
"We've made Trevor a significant equity grant that doesn't vest for four or seven years. If he leaves, he loses it all," Kangas says. "Companies have and will try to recruit him away, and we don't want that to happen."

$4.3 BILLION ACQUISITION
Executives across the company describe Fetter as an excellent communicator, someone who's easy in most anyone's company and who can make even the most complex matters accessible. Highly leveraged, Tenet was punished by stock investors during the 2008-2009 financial crisis and its shares traded briefly below $1, recalls Kyle Burtnett, a Tenet senior vice president who worked as Fetter's chief of staff during that period. "Trevor did a great job explaining the company's position and keeping up morale, despite the low stock price."
In the last four years, as the recession lifted and the stock price recovered, Fetter has put Tenet on a growth track. In October, it completed a $4.3 billion acquisition of Vanguard Health Systems, which bulked up Tenet, the nation's second-largest hospital chain, to include 77 acute care hospitals, 173 outpatient centers, 100,000 employees, and annual revenue of $15 billion to $16 billion.
Fetter says the company's strategy has included big investments in quality and technology, as well as active support for the Affordable Care Act. The 2010 law aims to greatly reduce the number of Americans without health insurance through federal subsidies for private-company coverage and expansion of the federal Medicaid health program for the poor. Last fall, in advance of the major components of the law taking effect, Fetter made the rounds at CNBC, Bloomberg TV, and others to make the hospital industry's case for the reforms.
Under the current system, he explained then, there's a vast difference between what a hospital might get reimbursed for treating one patient and the next. An individual might have adequate insurance (as is standard in some industries), or insurance with a $15,000 or $25,000 payment cap (as has been typical in individual plans or those in low-wage industries), or carry no insurance at all.
Hospitals like Tenet's—which see about 14 percent of their bills go uncollected—have had little choice but to shift that cost to patients who have the ability to pay, sending their bills and insurance premiums ever upward. "We viewed that as an unsustainable system, and hoped this act would go a long way toward alleviating it," Fetter says.
Fetter's company stands to gain under the ACA, because the greatest number of the newly insured will be in Texas, California, and Florida, where roughly half of Tenet's hospitals are located.
Fetter concedes that his has been a lonely view to take in Texas, where elected Republicans have steadfastly called for repealing the law. But he says he is fairly confident that once millions of people begin getting insurance "for the cost of a monthly cell phone bill," what he calls "the rhetoric" is apt to cool. People will begin focusing on the act's benefits, such as its contribution to three years of the lowest rise in healthcare costs on record, he says. 
Cost-shifting had put a burden on large companies in cities such as Dallas and Houston and, as a result, Fetter says, "I have more friends in Texas on this than you might think."
He also predicts Texas will eventually reverse its current stance and accept an expansion of Medicaid coverage for the poor, which is also set out  under the ACA. 
"If you were strictly acting in your own self-interest as a state, you'd be all over this," he says of the 18-to-1 match in federal dollars available for the first five years. "If it were about road construction or flood control or more military bases, the state would be all over it. Texas leads the country in terms of federal spending. But because it's healthcare, the state is saying, 'No thanks, we want nothing to do with it.' It feels to me like a cruel posture to take."
INFLUENCED BY JEFFERY BARBAKOW
The unconventional path Fetter took to one of the top jobs in American healthcare can be explained in large part by invoking one name from his earliest days out of school. The son of a lawyer/businessman, Fetter grew up on boats and sailing near the family home in La Jolla, Calif. He graduated with an economics degree from Stanford, then landed a coveted position in New York at Merrill Lynch Capital Management as an investment analyst.
"Because I was from California, which they considered to be a long way off, it became my job to support our Los Angeles and San Francisco offices, " Fetter recalls.
Jeffrey Barbakow, a Merrill investment banker in Los Angeles whose regional clients included movie studios, healthcare companies, and oil drillers, became Fetter's boss.
"I learned quite a bit about offshore drilling and visited a rig in the North Sea. I knew about drill ships and day rates," Fetter recalls. "I also worked a lot on the company that was a predecessor to Tenet called National Medical Enterprises. They were in a very rapid growth mode, and we were constantly raising money for them." 
Fetter eventually left Merrill to get an MBA at Harvard. But then he returned. In 1988, Metro-Goldwyn-Mayer owner Kirk Kerkorian hired Barbakow to run the studio, and Barbakow tapped Fetter to come along as senior vice president. While Barbakow moved on after two years, Fetter stayed for seven as the studio's CFO.
"Our biggest hit by far was Rain Man, for which we also won the Academy Award for Best Picture in 1989," Fetter says during an interview at Tenet's headquarters in downtown Dallas. "It's hard to put your hands on the biggest flop, but there was more than one. I'd say a notable flop was the movie Showgirls, which has become a cult favorite because it's so bad."
Dressed this day in a fall-gold windowpane sports jacket, orange tie, and light blue shirt, the CEO seems to have retained a bit of the style sense often on display in the top ranks of the movie business. But, as analysts observed at the time, Fetter was hardly in the studio-executive mold. One said that Fetter's "combination of sophisticated financing skills and high integrity" were "typically in short supply" in the entertainment industry. Others credited him with maintaining "a low-profile in a high-profile industry" as he instilled fiscal discipline and reduced MGM's debt.
Meanwhile, Fetter's mentor Barbakow, who had gone to work building Tenet, offered Fetter a chance to move again. "My friends in the entertainment industry couldn't possibly fathom why I'd leave," Fetter says. "But after seven years it was time for an intellectual change and challenge. Hospitals are an incredibly complicated business. The movies aren't so complicated."
Serving as Tenet's chief financial officer from 1996 to 1999, Fetter learned the hospital business beyond finance, becoming involved in a wide variety of corporate functions and playing a role in acquisitions and new ventures. He was tasked with finding someone to head up a new venture when he found he'd talked himself into taking on the role: "I was 39, about to turn 40, and thought,  'If I'm ever going to do something entrepreneurial, this is it.' I had always worked in very large companies.''
The San-Francisco-based venture, called Broadlane, provided supply-chain services to hospitals beyond Tenet's. Under Fetter it started with 25 people and grew to 700. Meanwhile, profits at Tenet were booming—unsustainably so, it turns out. As a Securities and Exchange Commission lawsuit later put it, Tenet's strong earnings growth from 1999 to 2002 was driven largely by exploitation of a loophole in the Medicare reimbursement system. Once a stock analyst revealed the scheme, Tenet's stock plunged and its market value fell by more than $11 billion.
In November 2002, as the company value tanked, Barbakow asked Fetter to return to Tenet. "Jeff  appealed to me and said, 'You've got to come back  and help me fix this the problem. It's very fixable, etc.' It turned out to be a very long and protracted process. He lost his job and they conducted a search for a new CEO.  I think they were unsuccessful in convincing anyone else to do it, and I was there as acting CEO, so they appointed me."

MITIGATING THE RISKS 
Given how deep a hit Tenet's reputation for integrity and quality of care took during the early 2000s, those things have been at the top of Fetter's agenda as he's worked to reshape the company.
One of the few compliance problems that has occurred on Fetter's watch is illustrative of how Tenet operates today, he says. In 2012, Tenet agreed to pay $42.75 million to resolve allegations that it improperly billed Medicare for treating people at inpatient rehabilitation facilities when they did not qualify for such an admission. According to the allegations, the practice occurred between 2005 and 2007.
The irregularities came to light after an employee in a hospital outside Atlanta sent Fetter an email about a variety of personal complaints. "Embedded in the rambling letter was a sentence that said, 'I think we may be billing for rehab cases that are not allowed under the local coverage determination,' " he says, explaining that the coverage reference pertains to Medicare rules.
"That might have been deep-sixed in some companies, but in our culture I handed that to our chief compliance officer and we investigated," Fetter says. When the matter turned out to have merit, the company reported itself to the government.
"Doctors had said these services were necessary, but Medicare definitions are so onerous now and, in order to control costs, they ratchet up the requirements. It was our mistake because the government says, 'Go ahead and provide the services, but don't send us the bill.'
"If you have a great culture and great programs, you can mitigate a ton of risk in this," Fetter goes on. "When we have a problem now, it's accidental. What almost brought Tenet down in 2002 was an absolute strategy that was misguided. They thought it would be okay, but it certainly wasn't once it was exposed."
Audrey Andrews, who was Tenet's chief compliance officer when Fetter was resolving those problems and is now senior vice president and general counsel, recalls Fetter announcing early on that he wanted Tenet to be more than just scrupulously honest in billing. "Trevor told all of us that we're going to be No. 1 in quality," she recalls.
It sounded a bit audacious at the time, she admits. "Here we were on the verge of perhaps being cut off by the government. We were below average in quality. How is it possible we will go from black eye to the best?"
But looking back, she says, Fetter "used the challenge of how we are doing in quality to really advance the company. We're years ahead of where we would have been if we were just on a normal trajectory." 
So-called core performance measures—recording the percentage of time hospitals are doing the demonstrated right thing—have been climbing steadily for Tenet and for hospitals in general, with Tenet maintaining a slight edge over the industry over the last six years, according to company materials.
"He's been consistent and ahead of the curve in focusing on quality and saying a big part of your success is going to be how well you perform there, not just on the bottom line," says J. Eric Evans, CEO of Tenet's El Paso operations.
And Fetter has instilled that across the board, he adds, so that the company is more consistent across markets. "When I got here it was more like a holding company," says Evans, who joined the company as a newly minted Harvard MBA with a spot in Tenet's leadership program. Evans, whose previous business experience was in manufacturing, says Fetter is somewhat unique in the business because he's open to hiring from other industries.
"There is a current across our industry where clinical quality has been improving," Fetter says. "Lower costs equate to higher quality. They are twin goals."
Tenet has invested $600 million in the last six years in advanced clinical systems.
Toward that end, the CEO says Tenet has invested $600 million in the last six years in advanced clinical systems. "A very tangible example," Fetter says, "is, if you have spent time in a hospital, you know the doctor comes by to check on the patient and looks at a chart and maybe decides a test need to occur. In a paper-based system, a colleague may have already ordered that test and the results aren't back yet, or the chart can't be found immediately, and the test would be ordered again. It was a significant problem. With new systems, we can get results back faster and have a comprehensive record of what's going on with the patient in real time."
Among the things the Affordable Care Act attempts to do is to curb medical costs by adding what Fetter calls "some significant penalties and modest incentives" concerning readmission of Medicare patients. "If we treat you and you are admitted 15 days later, the government is saying, basically, 'Hospital, this is your problem. We're not going to pay you if that patient is readmitted,'" Fetter says. "That makes us much more careful about releasing a patient at the right time, making sure they have clear instructions, and checking back to see if they are doing the things prescribed."
Fetter says the entire industry is transforming as it deals with several trends. "Current No. 1 is the need to get big," he says. The industry is consolidating although it remains tremendously fragmented, with the biggest hospital chain in the nation owning just 3 percent of the hospitals; Tenet, at No. 2, owns 1.5 percent.
"There are few economies of scale in the things that affect the patient, but there are tremendous economies of scale in common business office management and purchasing," he says.
Besides size, concentration within market areas is also an increasing advantage, he says. "Today we are in 30 markets, and we have No. 1 or No. 2 positions in 20 of them. This is really important," he says. It puts Tenet in a stronger position to negotiate with insurance carriers. It also lines up the company for what Fetter sees as the biggest change coming in his industry.
"We are evolving from an industry where we would be paid for every little thing we did," he says. "We did a blood test, we'd get paid. You come in three days, we get paid for three days. But we're rapidly developing into a fixed-price system, where we get paid depending on your condition when you come in." 
Larger institutions with multiple facilities in a market have what Fetter calls the building blocks to take risks and thrive under a fixed-price system. Smaller community hospitals will have a more difficult time competing under this system, he says. Not that Tenet isn't helping them, turning hospital consulting and business services into a growing part of its business. 
Tenet's Conifer unit, which provides billing, collection, and other services to clients such as the 56-hospital Catholic Health Initiatives, was expected to top $1 billion in revenue in 2013, Fetter says. The Frisco-based subsidiary is completing a 200,000-square-foot headquarters and service center for its 1,100 local employees.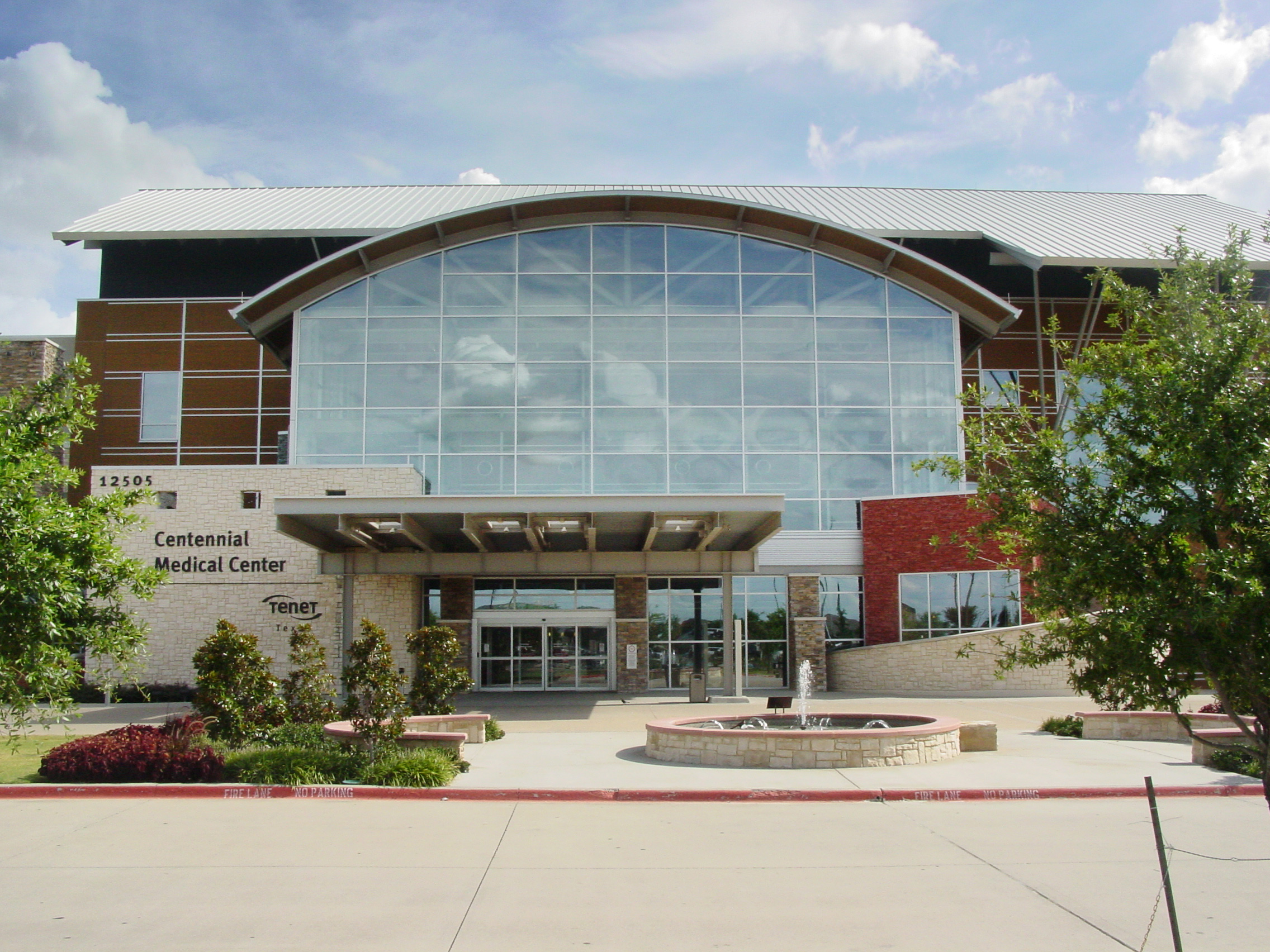 TOUGH SAILING AT WHITE ROCK
When Fetter moved Tenet's headquarters from Santa Barbara to Dallas in 2004, he says it was an easy decision to make—and the right move for the company. It united top management with much of the staff that was already located here.
How the move affected his lifelong sailing hobby is another story.
Fetter says he was happy to learn there is competitive sailing at White Rock Lake in two-man boats called Flying Scots. Having grown up in the San Diego area, home to more Olympic sailboat racers than anywhere in the country, Fetter thought he'd be facing easy competition against Dallas' lake sailors: 'I thought, 'Huh, I'll just go out there and blow these people away.' Instead I'm struggling for six years trying to get maybe in the top five. It was just brutal. These guys are incredible sailors. They're world-class racers."
In his conference room, he has hung a painting of White Rock from the perspective of the Corinthian Sailing Club, on the lake's eastern shore. His other pastime, he says, is travel with his family, on trips such as the shipboard tour of Antartica he took over the recent Christmas holiday with his parents, his siblings, and his children.
Fetter married Susan Melissa Foster in 1983 in New York and they have two children, now in college or graduate school. The Fetters met at Stanford at a fraternity party, he says, and they married fairly young, at age 23. "If you were to ask my father, he'd say I was a little old man at age 10," says Fetter, trying to explain why his taste in music runs to just one place: bossa nova. "My wife recently made me count the number of versions of "The Girl From Ipanema" I have on my iPod," he says. "I have 46."
The Fetters bought an elegant home on Highland Park's Beverly Drive when they moved to the area in 2005. They sold it in 2012 to begin renovating another house located almost directly across the street. "You'd have to interrogate my wife about it, but the idea was to downsize," Fetter says. "The house reminds us a lot of California, and it needs a lot of work, so we've taken on a project that nobody else would take on. The neighbors probably love us, but nobody would take a small house and rebuild it so it's going to be a small house again."
If the Fetters' house project is any indication, the plan by Kangas, the board chairman, to keep his CEO at Tenet and in Dallas for years to come appears to be working. For now, anyway.
Get the D CEO Newsletter
Stay up to speed on DFW's fast-moving business community with weekly news reports, interviews, and insights.