I began to rise from my seat when my wife stopped me. A gaggle of beautiful, blonde women had loitered in the Design District restaurant's foyer, and my wife—herself a beautiful blonde—wanted them to leave before we walked out.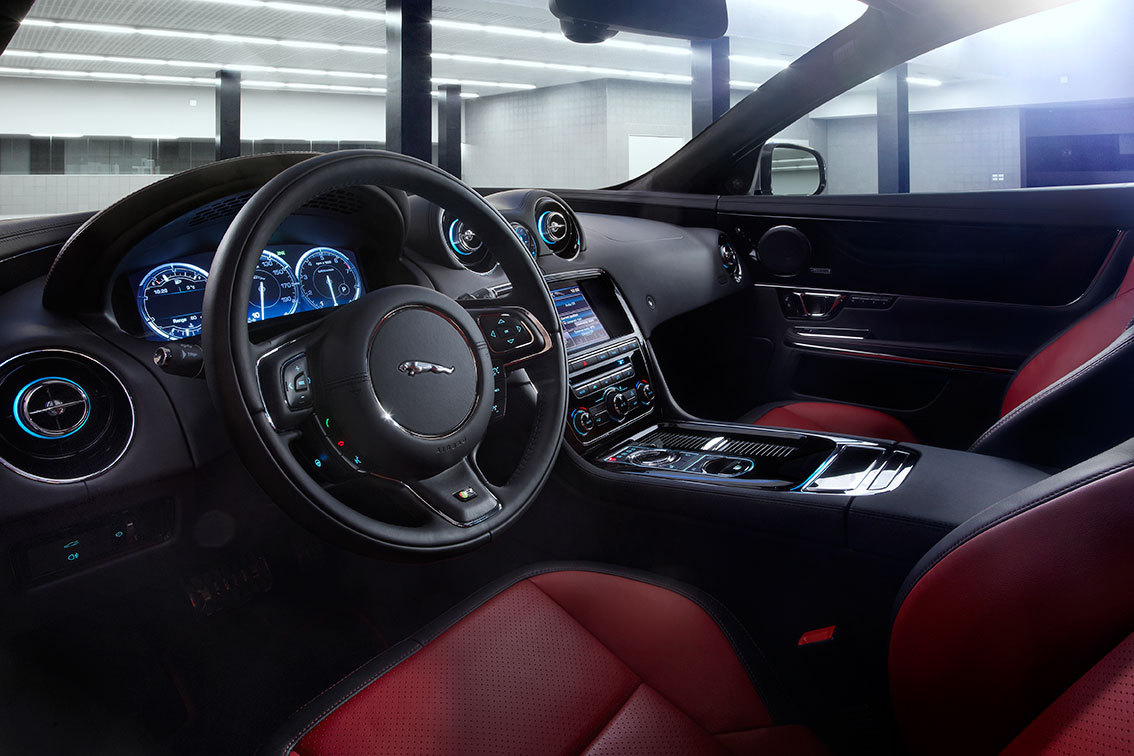 "You want to wait to leave, with that sitting in the parking lot?" I pointed out the window to the lunar gray Jaguar XJR spaceship occupying the first spot in the valet lot. "You're right," she said. "Let's go." 
With that we headed past the blondes en route to the valet, then strapped in, and lifted off. "Let's go" should become the unofficial slogan for Jaguar's highest-priced automobile. Simple tasks—grocery shopping, commuting, heading to the gym—become travel adventures. Buckle up, floor the gas pedal, and head wherever.
For a car of its length, the handling is nimble and touch-sensitive; you feel like you're driving a much smaller car. And although the engine conservation mechanism is initially jarring, the car slinks back to life as soon as the brake is lifted.
The powerful (550 hp) engine should not be ignored, but the overflowing goods of the interior and exterior are where this vehicle shines. The back seat is spacious, legally accommodating three adults but wide enough for four, with leg room to spare. And the standard panoramic roof is worth opening no matter the time of the year. I dropped mine on a winter night, blasted the heat, and looked up at the stars.
The car does have some slight drawbacks. The in-dash navigation system is unnecessarily complicated—it pointed me to a doctor in Austin when I wanted a Vietnamese restaurant in Garland, forcing me to just type the address into my phone. And for those not used to driving a sports car with the Jaguar's length, maneuvering toward curbs is a lesson in geometry.
That said, you could always just valet. Though every trip won't necessarily come with a blonde as beautiful as mine.
Get the D CEO Newsletter
Stay up to speed on DFW's fast-moving business community with weekly news reports, interviews, and insights.