Tenant representation has come a long way since the specialty was pioneered in Dallas by Roger Staubach in the 1980s. Back then, building owners balked at paying commissions; today they're accustomed to paying the going rate of about 4.5 percent of the lease's value. (Half is paid upon execution of the lease, the other half is paid when the tenant moves in.)
The brokerage house takes its cut; most brokers start the year with a 50-50 split, but top performers can work their way up to 65 percent or more.
Some firms try to win business by sharing the fee with their clients, and some larger tenants now request it. Then there's the divvying up among a tenant rep's team.
But even with all of the slicing and dicing, there's plenty of pie left over. In simple terms, let's say you've got a 150,000-square-foot lease, at $20 per square foot, with a 10-year term. That's a $30 million deal, which generates a tenant representation fee of $1.35 million.
Most talented and hard-working tenant reps can take home about $250,000 to $500,000 in a typical year. The upper echelon can rake in as much as $2 million to $5 million a year.
But make no mistake—it isn't easy. Rookies should plan on eating plenty of Ramen noodles for the first two to five years—and be ready to handle repeated rejection. The risks never go away. Deals will fall through, and the cyclical nature of real estate means even the most successful brokers will experience down times.
As part of D CEO's annual Power Brokers coverage, we're profiling three of the area's best—all No. 1 tenant reps at their firms in 2012: Cassidy Turley's Randy Cooper, Jones Lang LaSalle's Larry Toon, and CBRE's Jeff Ellerman.
RANDY COOPER, CASSIDY TURLEY
From day one, Randy Cooper was hooked on the commercial real estate business.
"What I love about it is that it's a little bit of everything," he says. "You're a salesman, a consultant, a bit of an attorney, part construction guy, and a big problem-solver and strategic thinker. You're also a space planner, a bit of an architect, and a financial analyst or accountant. You can be out at a construction site at 10 a.m., then back in a suit and tie doing a strategy session in a downtown highrise at 2 p.m."
Cooper, vice chairman and principal at Cassidy Turley, had to rely on all of those skills in 2012, negotiating the largest office deal in Dallas history—a 1.5 million-square-foot lease for longtime client State Farm. The insurance giant will anchor a $1.5 billion project KDC is developing in Richardson. Cooper also put together leases for State Farm at the former Nortel campus in Richardson and the former Citigroup campus in Las Colinas. It all adds up to a whopping 2.5 million square feet of North Texas office space.
Born and raised in San Antonio, Cooper intended to go into the oil and gas business after graduating from The University of Texas at Austin in 1983. But the energy industry was faltering, so he took a job as a junior leasing agent instead, peddling office space in San Antonio. He switched to tenant representation a year later, hooking up with broker Bill Wolff, whom he credits with "teaching me what the business was like on the streets." Soon, tenant reps from Dallas began trying to hone in on big accounts in San Antonio.
"Wolff and I were beating them time after time, and our egos got inflated," Cooper says. "We decided to move to Dallas and beat them on their home turf."
This was the spring of 1990. As it turned out, replicating their success in North Texas wasn't so easy.
Wolff ultimately headed to Houston, and Cooper went to work for Wayne Swearingen at Barclay Commercial. In September of 1994, Swearingen merged his firm with Fults Associates, operating as Oncor International.
"When you were in Dallas in the mid-1990s, working for Jerry Fults and Wayne Swearingen, good things were going to happen," Cooper says. "They helped me out so much; I needed them like I needed air."
From there, Cooper joined Equis, where he learned the corporate services business, working on accounts such as Ericsson, Coca-Cola, Chrysler, Chicago Title, and State Farm. Five years later, he shifted over to Insignia, with the intent of helping it become a formidable national force. But within a year, Insignia was sold to CBRE.
At a broker party at Craig Hall's house one night, Cooper began talking with heavy hitter Greg Biggs, who at the time led the Dallas office of Studley. "We said, 'We should really team up, instead of duking it out against the other guys in the room on our own. If we teamed up, it would be fantastic.'"
A deal was put together for Biggs and colleague Craig Wilson to join Cooper at CBRE, but then everything went silent—for six long weeks. As it turned out, CBRE was working on a deal to acquire Trammell Crow Co., and all hiring plans were killed.
Instead, the three brokers joined Cushman & Wakefield, where they worked until shifting over to Cassidy Turley in 2011, joined by former C&W colleague Rob Morris. The opportunity to build Cassidy Turley's tenant representation business in Texas, and take an ownership stake in the firm, sealed the deal, Cooper says.
"The mindset is completely different here," he says. "Everyone helps everyone else, and we're all happy to do so. You get out of a selfish broker mentality and work as a team, focused on building the company."
After 30 years in the business, Cooper says he's still passionate about his chosen career: "The reason people stay in this business, why they don't retire, is because it's an absolute blast."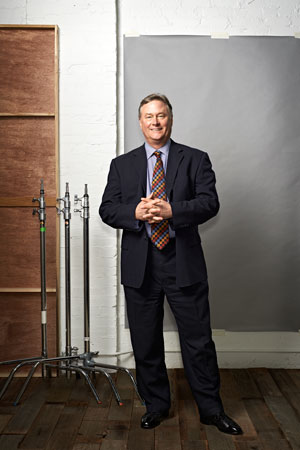 LARRY TOON, JONES LANG LASALLE

Born and raised in Lubbock, the youngest of five children, it was a natural for Larry Toon to attend Texas Tech University. After graduating in 1980, he worked as a landman for a Midland oil and gas company, then joined Hines in Houston before moving to Dallas in 1983.

He took a job with Kastle Systems, selling security and energy management systems. A couple of years later, he met former Dallas Cowboys linebacker Bob Breunig through a Sunday School class. Breunig, a business partner of Roger Staubach's, talked with Toon about joining their fledgling tenant rep company.

"I couldn't think of a better situation," Toon says. "I grew up having great respect and admiration for Roger and everything he stood for."
That was 27 years ago—and he hasn't looked back. As The Staubach Co. grew, so did Toon's business. Clients through the years have included big names like PepsiCo, DART, Ernst & Young, FedEx Office, Pioneer Natural Resources, and Comerica, which relocated its headquarters here from Detroit in 2007.

Eighteen years ago, Toon represented Greyhound in its initial headquarters lease at 350 N. St. Paul St., what's now known as One Dallas Center. This past December, he negotiated a renewal of that deal—and worked with Jones Lang LaSalle regional president Paul Whitman on a 142,500-square-foot lease for HKS Inc. in the same building. The complicated transaction, which involves giving the property a major spruce-up, is seen as a huge boost for the asset—and for the central business district overall.

Toon praises his organization's corporate culture, which he says has remained intact following The Staubach Co.'s 2008 sale to Jones Lang LaSalle. The company takes a loose teaming approach, forming different personnel combinations to meet various customer needs.

"There's never been a lot of internal competition; people seem to give more than they take," Toon says. "From the very beginning, Roger instilled a desire to work together to provide the best service you possibly can, and to care about the people you work with and for."

That sense of teamwork and unity extends to the greater Dallas commercial real estate industry, Toon says. That point was brought home in 2006, when Toon's oldest daughter, Elizabeth, was tragically killed at age 22 by a hit-and-run driver. Elizabeth Toon Charities, which serves children and their families in need in Texas, honors her life. Since 2007, it has raised about $2.5 million.

"Companies across North Texas, including those in commercial real estate, have been extraordinary in their support," Toon says. "I have a great deal of respect for our community, and it's true privilege to be a part of it."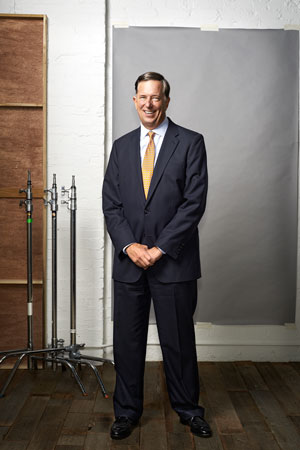 JEFF ELLERMAN, CBRE

Jeff Ellerman had one important consideration when scouting colleges: a warmer climate. The Chicago native visited Southern Methodist University on a bright, sunny day, and that was that. Four years later, he knew he didn't want to leave.

"I loved everything about Dallas," he says. "I loved the weather, the people, the business culture, and the size of the city. It was big, but manageable."

After graduating with a degree in finance in 1981, he got a job at Boise Cascade, a Fortune 500 office products company. There, he learned all about account management, selling, and customer service. But after seeing some of his SMU buddies find success in commercial real estate, Ellerman decided to get into the game, too. He joined Fults Associates in 1983.

Jerry Fults gave Ellerman the Stemmons Corridor as his territory and told him to "vertical" every single building, determining who the tenants were and when their leases expired.

Today, of course, that kind of data is instantly available online.

"Back then, it was a shoe-leather business," Ellerman says. "It was all about who had the best sales skills and who hustled the most."
Within a month, he was hired to find 5,000 square feet for an executive recruiting firm. Two years later, he was inking big deals for Fannie Mae and International Paper Co.—and things really took off from there.

After 13 years at Fults, he and colleagues Riis Christensen, Art Green, and Susan Blair went to work for Bill Cawley, with Ellerman serving as president of Cawley International. Three years later, he joined The Staubach Co.

"I realized I wasn't a particularly good manager, and that the highest and best use of my time was as a producing broker," he says.
It was a good fit, but about 10 years later, shortly after The Staubach Co. was sold to JLL in 2008, Mike Lafitte convinced Ellerman to join CBRE, where he now serves as vice chairman.

Ellerman says he liked that CBRE was a dominant player in all service lines. He also prefers the more formal structure, with brokers operating as defined teams. Ellerman's includes Scott Hobbs and Robert Blount, and his son, John Ellerman, who just joined CBRE after serving as an analyst at Cassidy Turley.

The formula seems to be working. In 2010, Ellerman negotiated both the largest office lease (Denbury Resources, 375,000 square feet) and building sale (Blue Cross and Blue Shield, 1.1 million square feet) in North Texas. Last year was another big year, with a half-dozen deals at least 100,000 square feet in size. They include new headquarters buildings for Tyler Technologies and Merit Energy, a 500,000-square-foot lease for Denbury Resources, and a large disposition for Goldman Sachs.

The competitive streak that helped launch Ellerman's career is still going strong.

"There's no shortage of strong competitors in Dallas, and you need to bring your A game to work with you every day," he says. "My wife gave me a framed piece of needlepoint art for Christmas that says, 'It's not whether you win or lose—until you lose.' She knows me pretty well. I'm not a good loser."

Get the D CEO Newsletter
Stay up to speed on DFW's fast-moving business community with weekly news reports, interviews, and insights.