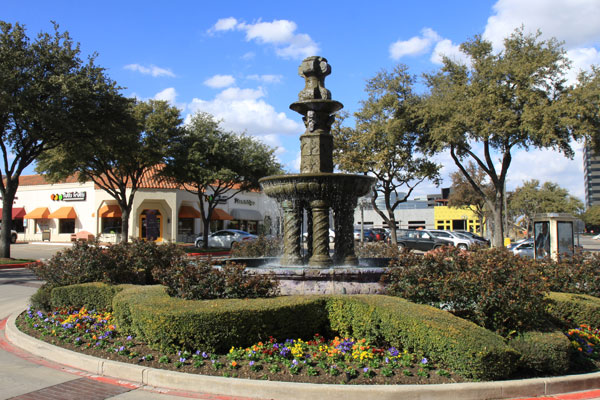 BEST DEVELOPMENT OR RENOVATION
Village on the Parkway
When fully complete in the second quarter of 2014, the redevelopment of Village on the Parkway in Addison will be the area's largest adaptive reuse of retail space in decades. One of the first lifestyle centers built in the United States, the property was acquired by The Retail Connection, Lincoln Property Co., and Fidelity Real Estate Group in April 2011. The partners immediately went about developing a repositioning plan for the seven-building, 380,000-square-foot complex at the Dallas North Tollway and Belt Line Road. At the top of the list: a specialty grocer for the revamped northern end, and an entertainment zone with a movie operator on the southern end. They found them in Whole Foods, which will open a 40,000-square-foot store in March on the site of a demolished former Bed Bath & Beyond, and AMC Theatres, which is bringing its new "luxury moviegoing" platform to Village on the Parkway. The 48,000-square-foot theater will be one of just three such venues in the country.
FINALISTS
Cyrus One
NYLO Dallas Hotel
SPCA of Texas
Tyler Technologies

BEST RETAIL PROJECT
Nebraska Furniture Mart
North Texas saw a number of big retail deals in 2012; the groundbreaking of Nebraska Furniture Mart dwarfs them all. The 560,000-square-foot retail showroom and 1.3 million-square-foot distribution center will anchor Grandscape, a mixed-use development off State Highway 121 in The Colony. At full buildout, the 400-acre project will feature 3.9 million square feet of retail, dining, and entertainment space. The project is being developed by Nebraska Furniture Mart, a Berkshire Hathaway company, and affiliates. The store alone is expected to attract between 8 million and 10 million visitors a year and employ 2,000 people.
"You can't do anything plain-label in Texas, especially Dallas," says Bob Batt, executive vice president and grandson of Nebraska Furniture Mart's founder, Rose Blumkin. "It's a magnificent, very complicated project, and we have to make sure it's done right. There are no do-overs." It's also important as an out-of-state company to become entrenched in the local community, Batt says. Along with the economic benefits, it was that kind of spirit and "shared family values" that attracted The Colony to the Nebraska Furniture Mart project, says Keri Samford, the city's director of economic development: "This will have a huge impact on our community—and on all of North Texas."
FINALISTS
Alamo Drafthouse
Sears Outlets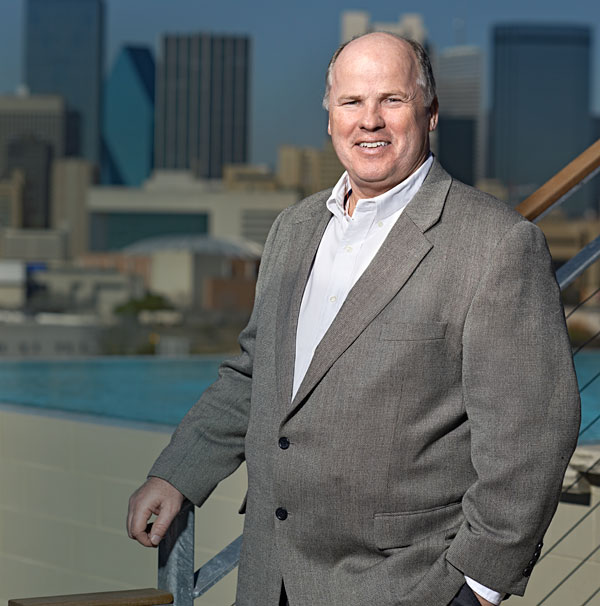 RETAIL ESTATE EXECUTIVE OF THE YEAR
Jack Matthews
Matthews Southwest
Donnie Nelson, president of the Dallas Mavericks, says in terms of business, Jack Matthews is "the best thing that has ever happened to me." The CEO of Matthews Southwest has had a similarly profound effect on southern downtown Dallas. A native of Canada, Matthews didn't share biases other developers had, and led pioneering efforts there with South Side on Lamar. Nelson worked with Matthews on Gilleys; its success led him to go all in and become a partner in Matthews Southwest. Projects since then include South Side Studios, where TNT's Dallas is filmed, and the Omni Dallas Convention Center Hotel, where Matthews is now working on bringing in four new restaurants.
Last year was another active year for the company, with the opening of the NYLO Dallas South Side and the acquisition of 157 acres for a new $1 billion mixed-use development in Prosper. But it's not just what he does, it's how he does it that makes Matthews stand out, says Linda McMahon, president of The Real Estate Council. "Although Jack's developments are audacious, he personally is not," she says. "Dallas is a better place because of Jack and all he embodies —the talent of a gifted developer, the heart and soul of a trailblazing Texan, and a humanness that makes you want to know him better."
As for Matthews, he has high praise for his adopted home town, especially the sunny weather and the friendliness of North Texans: "The attitude of the people here—it changes you."
FINALISTS
Ralph Hawkins, HKS INC.
Steve Lieberman and Alan Shor, The Retail Connection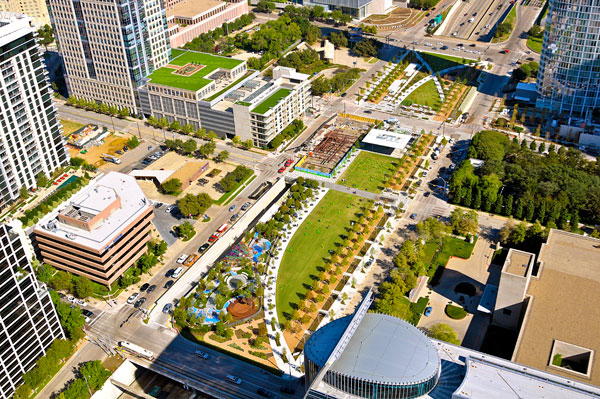 BEST COMMUNITY IMPACT
Klyde Warren Park
It took 10 years and $110 million in private and public support, but in 2012, vision became reality with the opening of Klyde Warren Park. The one-of-a-kind 5.2-acre greenspace, designed by the Office of James Burnett, fl oats atop Woodall Rodgers Freeway between Pearl and St. Paul streets, connecting and unifying Uptown, the Arts District, and downtown Dallas. The park not only brings a sense of vitality to urban Dallas, it provides a valuable amenity for office tenants and residents—and is driving up the values of nearby properties. It also has become a popular destination for visitors from throughout the region. 
Klyde Warren Park is an impressive feat that required the expertise and cooperation of a many people. Among those leading the way was Jody Grant, chairman of the Woodall Rodgers Park Foundation Board. "The positive response to Klyde Warren Park has surpassed our wildest expectations," he says. "Even national park experts cannot believe the immediate success. Its instant popularity has made it clear that there was a need for a central gathering place in Dallas."
FINALIST
Moorland YMCA

BEST INDUSTRIAL PROJECT
I-20 Distribution Center II
Real estate deals are never easy. But some require an almost Herculean effort to execute. I-20 Distribution Center II was one of those deals. It started with an 887,800-squarefoot speculative warehouse developed by Trammell Crow Co. off Beckleymeade Avenue in South Dallas. A nearby tenant, The Home Depot, was interested in the vacant buildng, but needed an additional 300,000 square feet of space. Trammell Crow could tack on an addition, but it would have to relocate a detention pond. To do so, the developer had to acquire 22 acres from three different landowners. It also had to reconstruct a mile-long section of an old blacktop road. This meant shutting down access to a city park, cutting off access for several tenants on one side of the road, and securing temporary and permanent easements from 10 different landowners. In the end, the 1.2 million-square-foot property was leased to The Home Depot, which created 250 new jobs. Scott Krikorian, managing director at Trammell Crow, says the biggest challenge was improving Danieldale Road, which required the cooperation of Home Depot, Prudential, Union Bank of California, City of Dallas, Dallas County, City of DeSoto, and three adjacent landowners. "We were able to work together to find a solution," he says.
FINALISTS
Amazon
Bimbo Bakeries
Pegasus Logistics
Get the D CEO Newsletter
Stay up to speed on DFW's fast-moving business community with weekly news reports, interviews, and insights.