Davis, who shed no light at the news conference on the reasons for Greenberg's leaving, told the assembled sportswriters, "Neither Bob [Simpson] or I expect ever to do another press conference."
So far, he's lived up to his pledge.

A Lifesaver
"That's just Ray," Charlie Waters, the former Dallas Cowboys star safety, said when I asked him to explain Davis' low profile.
Waters, who was hired at Energy Transfer Partners in 1996 by Davis and the company's current chairman, Kelcy Warren, said, "He put some fire back into me, he and Kelcy, when they gave me that job. They saved my life." Waters had been despondent over the death of his teenage son, he explained.
Waters joined Energy Transfer when it employed about a dozen people; today there are more than 5,000 employees. He said that Davis is extremely sharp with details, while Warren is more of a gambler. "Ray will make the tough decision if that's right for the business long-term," Waters said. "He has a sensitive side to him, but in business he can tune that out in a second."
The company's first emphasis was electricity trading in newly deregulated markets, Waters said. Davis and Warren had sold Cornerstone Natural Gas Inc., consisting of about 700 miles of pipelines and processing facilities in East Texas and Louisiana, to El Paso Energy Corp. for $115 million in 1996. A non-compete clause kept them out of the pipeline business for a time. But by the early 2000s they were back expanding in a world they knew well.
In August 2002, industry publication Gas Daily reported that "Davis and Warren are well on their way to repeating the formula they used in the 1990s to build a regional midstream powerhouse." The next year the company announced it was building its own large pipeline to handle natural gas from Texas' burgeoning Bossier Sand and Barnett Shale fields, according to Natural Gas Week.
Bruce Bullock, director at the Maguire Energy Institute at SMU's Cox School of Business, said that pipelines are one of the few industries permitted by the federal tax code to be organized into master limited partnerships like Energy Transfer Partners. MLPs, he said, avoid corporate taxation and distribute profits directly to their so-called unit holders.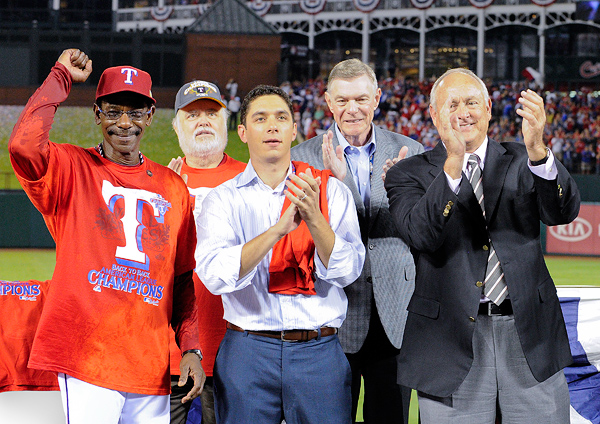 The steady income pipelines generate, combined with investor demand in a low-yield era, have made MLPs very attractive investments. Energy Transfer units have returned more than 19 percent per year to their investors over the last decade, according to Morningstar data.
In 2007, when Davis announced he was retiring from the company at age 65, Energy Transfer had a whopping enterprise value of $20 billion. Within a year and a half, Davis made his first appearance on the Forbes 400 list of the richest Americans, debuting at No. 367 with an even $1 billion. Forbes appears to have had no more luck than any other news outlet in charming Davis with their attentions. His name appeared for several years without a photo and, on this year's list—where he's ranked No. 312, with $1.5 billion—the publication describes him as "reclusive."
Davis said he's still busy at the company as a director. But much of his time is spent with Avatar, his personal investment company. "We were Avatar before there was Avatar," he said, referring to the movie during my brief encounter. Among the companies he discussed acquiring were "a metal roofing company in California" and "a pipeline company in Ohio."
During his talk to the fraud conference, Davis did nothing to fulfill the promise that he'd discuss the swindles or near-swindles he's experienced. He plays his cards too close to the vest for that. He did, however, pass along in general how he goes about his due diligence as a frequent purchaser of companies and assets.
"I think it's great that we have Sarbanes-Oxley and all the other controls we put on companies," he told the May gathering. "But I would suggest to you [that] all the controls in the world are not going to prevent fraud in the short term. In the long term they're all going to get caught, but in the short term you have to go back to the integrity of the people who are putting the numbers together."
In studying companies, Davis went on, acquirers "don't spend enough time in my view on the people, two levels of management."
Of course it's important to analyze the numbers, he said. "But, how much time do you spend on the people you are about turn the keys over to? I'm not saying you should challenge their integrity. It's more like Ronald Reagan said: `Trust and verify.' Verify their résumés and their academic records, what their competitors say about their management and their reputation, credit checks, criminal background, litigation. The point is, who are the difference-makers who set the policies in this company and who dictate its culture?"
Smiling, Davis added, "I have been burned more than once, and my checklist is many pages. I don't share it because I want my competitors to get burned and not me."
After he finished speaking, Davis joined Waters in handing out several scholarships for college students on behalf of Community Trust Bank. Waters is on the board of Louisiana-based Community Trust, a private bank in which Davis is a stockholder and which does a lot of business with Davis and the Rangers. The scholarships were given in honor of "Happy Davis," whom Waters described to the group as Davis' father.
It turns out the name Happy Davis has been connected with a lot of philanthropic giving over the last four years, though no one seems to have connected it to Ray Davis' fortune. Federal tax records show Davis formed the Happy Davis Foundation in 2008 with an initial $1.5 million contribution, then added $7 million over the next two years, the latest for which records are available.
He's given $1 million to the George W. Bush Presidential Library and Museum in Dallas, for example; $1 million to the Buckner Foundation, a Christian charity based in Dallas; and $1 million to International Justice Mission, a Christian-oriented, human-rights agency in Washington, D.C., that aims to rescue victims of slavery and other forms of violent oppression.
Public records—such as those Davis uses to vet the management of his acquisition targets—also show that Davis and his wife, Linda, bought the White Pine/Double Heart Ranch near Gunnison, Colo., for $18 million in 2007, the year he retired from Energy Transfer Partners. The spread comprises 8,500 acres, plus 45,000 acres of leased public land, with a 10,000-square-foot lodge, according to a former listing with Ranch Marketing Associates.
After owning a succession of increasingly stately homes in Dallas, Davis moved after his retirement to a ranch in Denison, a placid rolling property with an unmarked gate and a newly built, 5,686-square-foot main house valued on the Grayson County tax rolls at $2.2 million. That doesn't include more than a half-dozen separate parcels of ranchland on the tax rolls in the Denison area.
About 10 miles away, meanwhile, at the North Texas Regional Airport, Davis keeps two corporate jets—a Dassault-Breguet Mystere Falcon 900 and a smaller Cessna 560—aircraft registration and property tax records show.
But what of his personal history, his educational credentials? News stories about Davis are almost non-existent. And those who know him well are instinctively defensive and protective. "In school I think he might have played football as an offensive lineman. When we talk about football, he likes to talk about offensive line play," said Waters, who could not name Davis' schools. "I think he grew up in East Texas, maybe Longview. You'd better ask his assistant."
Good suggestion. So I called Keli West, whose cellphone number someone at Avatar Investments offered up freely. I told West I had a few simple questions about Davis' hometown, his schools, and his family history. She said she would put my request to her boss. A day later she emailed to say, in effect, "No dice."
"If he talked to you, he'd have to talk to everybody," West said. "That's something he doesn't want to do."
And if he doesn't want to do it, he won't do it. So, should the Rangers sink from the top of their division, or let go of your favorite star, you'll have to find someone else to explain what happened. Almost certainly, Ray C. Davis will not be taking your calls. 
Get our weekly recap
Brings new meaning to the phrase Sunday Funday. No spam, ever.