The Top Corporate Finance Pros in Dallas-Fort Worth
This year's honorees help keep their companies on track—and in the black.
By profiles by Steve Garmhausen, Jessica Melton, and Shashana Pearson-Hormillosa
Published in D CEO May-June 2012
With so many talented corporate finance pros playing an integral role at North Texas companies, selecting individuals to honor in D CEO's 2012 Financial Executives Awards program wasn't easy. Thankfully, we were joined in the mission by the Dallas CPA Society, Financial Executives International, and the Association for Corporate Growth, and judges Mike Ehlert of Capital One Leverage Finance Corp., Mary Henderson of Trinity Industries Inc., Jeff Noland of Blair Capital LP, and Mahesh Shetty of Encore Enterprises. Read on to find out more about our outstanding honorees—and why they're being recognized.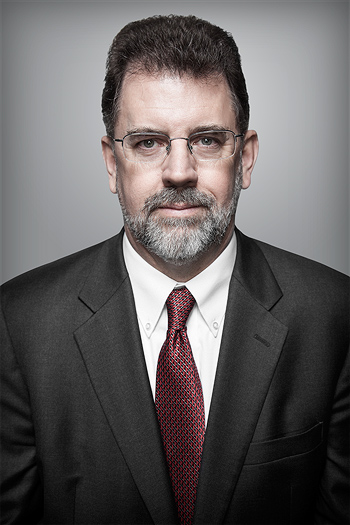 WINNER
Outstanding CFO, Large Public Company
John Stephens
AT&T
John Stephens was named Chief Financial Officer of AT&T last June, after working for the telecommunications giant for about two decades. In his first year as CFO, AT&T retained strong cash flow, enabling it to reduce debt by more than $3 billion and return more than $10 billion to stockholders, increasing the company's quarterly dividend for a 28th consecutive year.
Throughout his career, Stephens has negotiated numerous tax settlements with the Internal Revenue Service, saving the company billions. He has also overseen roughly $250 billion in M&A transactions. The would-be acquisition of T-Mobile, however, will not be added to this list of successes. In March 2011, AT&T announced its plans to acquire T-Mobile USA, in a $39 billion transaction. The deal would have created the country's largest wireless carrier. Stephens was responsible for all financial reporting and operations, accounting policy, business planning, and regulatory reporting for AT&T—critical, high-level stuff. In December 2011, AT&T and T-Mobile reluctantly backed out of the deal, due to opposition from the Federal Communications Commission and the Department of Justice.
"It was a great opportunity for us, and it was a great opportunity for the country, because it would have brought broadband to virtually the entire country—97 percent of the population," Stephens says. "Because of the decisions made by the regulatory authorities, that opportunity is not going to be there for us, and that's really disappointing. But we'll continue to do our best to provide great service."
Seventy-five percent of AT&T's business has moved away from telephone wires to what Stephens calls the "next generation" of products, including mobile broadband. The company also is getting into cloud and hosting services. "We're a 135-year-old company looking toward the next 135 years," he says.
Stephens says the company is doing a good job of reinventing itself: "Younger people don't think of us as Ma Bell."
In addition to his challenging career, Stephens has helped raise six children—now 15 to 27 years old— with his wife, Michele. For that, Stephens gives credit where he says it's due. "I have a great partner and wonderful wife of 31 years," he says. "Michele does all the heavy lifting, and I do the best I can."
—Jessica Melton

Finalist—Outstanding CFO, Large Public Company
Kevin P. March
Texas Instruments Inc.
"I joined Texas Instruments in 1984 as part of the company's finance development program, and was named senior vice president and chief financial officer in October 2003. Several years later, when the financial crisis struck the global economy, Texas Instruments was uniquely positioned with a very strong balance sheet and no debt.
"As a result, special situations arose during this period and we were able to move very aggressively to the long-term benefit of our company. The net result: expanding our production capacity by more than $5 billion of incremental revenue, all for pennies on the dollar versus what normal capacity expansion would have cost us.
"When I'm not at work, I have been active with the Conference Board's Council of Finance Executives, Finance Executives International, and other industry groups for many years. Locally, I have tried to be helpful with United Way in several capacities, and I also serve as treasurer of the Texas Instruments Foundation.
"I believe that if it's true that the mark of an effective career is to have left behind a company and team that are better than what you inherited, then I think I stand a pretty good chance of meeting that objective."

Finalist—Outstanding CFO, Large Public Company
Brian K. Miller   
Tyler Technologies Inc.
"I'm proud of my contributions to the long-term success of Tyler Technologies. As an executive vice president and chief financial officer in an executive management team that has been at Tyler for 13 years, I've helped shape and execute a long-term growth strategy that has built our company from its initial entry in local government software in 1998 to our current position as the clear leader in our space.
"During the past 10 years, our core revenue has grown at an average compounded annual growth rate of 14 percent. We now have annual revenue of more than $300 million, 2,100 employees, and rank as the 79th largest public company in Dallas. That success has benefited all of our key constituencies—clients, employees, and shareholders.
"Tyler's market cap has also grown, from $433 million at the beginning of 2009 to nearly $1.1 billion today. In the last 12 months, Tyler's stock price has increased 72 percent.
"I've played a key role in completing 12 strategic acquisitions since 2007 to expand our product line and our customer base, and put in place a $150 million multi-bank revolving credit facility in 2010 to help finance our current and future growth."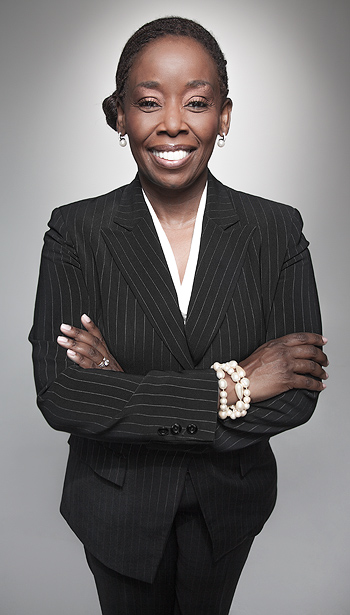 WINNER
Outstanding CFO, Midsize Public Company
Evelyn Henry Miller
imc2
Moving from the CFO position at one of the nation's largest newspaper companies to the same role in a midsize firm—in a completely different industry, no less—may seem a strange career choice. But the challenge of something different appealed to Evelyn Henry Miller.
"It's really a great thrill for me," says Miller of her position at Dallas-based marketing firm imc2. "I love learning new things and solving new problems."
Miller takes pride in the fact that she has never worked in the same industry twice. Before joining imc2, she helped steer The Dallas Morning News through perhaps the most challenging era of its 185-year history. The company cut $100 million in costs during her tenure, from 2002 to 2009.
Prior to that, she was CFO and treasurer for BancTec, a global business process outsourcing firm. And from 1995 to 1999, Miller held the CFO position at global distributor of wireless communication products CellStar Corp., where revenue jumped from $600 million to $2.4 billion.
The seeds of Miller's risk-taking career were planted early in her career, she says. "I did audit for a couple of years and I was bored to tears," she explains. "I'm a business person and a strategist." At imc2, Miller says she's especially excited by the opportunity to test her "entrepreneurial savvy." Since joining the firm in the fall of 2010, she has focused her efforts on key areas such as talent management and operational excellence.
This year's biggest challenge, says Miller, is "really, really gaining some momentum with pushing for our vision of transforming the world of
marketing by advancing relationships."
A driven professional, Miller is also deeply involved in her community. She is a director and founding member of the Foundation for the Education of Young Women, for example, and she's board secretary of Dallas-Area Habitat for Humanity.
When not working or volunteering, Miller finds time for family life as well as physical exercise, including yoga, tai chi, and even fitness boot camps.
Of all her career accomplishments, Miller says she's most proud of her role as mentor and coach. "It gives me great joy to see my protégés soar to the height of their full potential," she says.
Part of what Miller teaches her staff is the importance of work-life balance—and it's done largely through example. "If I'm sending an e-mail at 2 o'clock in the morning, what signal does that send?" she says.
—Steve Garmhausen
Finalist—Outstanding CFO, Midsize Public Company
Lee Constantino
Interactive TKO Inc.
"Before starting at my current workplace, I had more than 10 years of financial and operational leadership experience in venture-backed start-up high tech companies. Most recently, I was the CFO at Ignite Technologies, a software-as-a-service content distribution company.
"My current company, Interactive TKO Inc., or ITKO, sold for $330 million in 2011, more than eight times our previous 12-months' revenue. This was accomplished during a period of bad economic times.
"I joined ITKO in 2009 when our revenue was $11 million. In my two years at ITKO, we grew to $17.5 million in 2010 and $47 million in 2011. We did this while maintaining a greater than 30 percent net profit margin.
"It was two years of very high growth and stringent financial controls. We received six offers to acquire the company and decided on CA. I spent the first half of 2011 negotiating the merger and the second half heading the successful integration of the companies. I have now sold two companies in five years. Both companies were very high-growth software companies, and both sold for very high multiples.
"When I'm not working, I spend time with family, and I coach my son's ice hockey team year round."

Finalist—Outstanding CFO, Midsize Public Company
Kristin Reichert
Telligent Systems Inc.
"Up until 2006, I was on a fairly traditional path. That year, my first child was born, and just as I returned from maternity leave, Skywire Software acquired my company in a leverage buyout. Shortly after closing, I was asked by the CEO to become the controller. Nine months later, Skywire acquired another company, and by 2007 we were generating $135 million in revenue with more than 500 employees in 11 offices. When Skywire was was sold to Oracle in June 2008, we had to split the company into three parts, consolidate legal entities worldwide, and meet other closing conditions.
"Over the past year at Telligent, a Dallas-based venture-backed software company, I have significantly expanded my role, moving from vice president of finance and administration to CFO. In recent months, Telligent has added an investor group of approximately 20 members through an insider round, an international financial conglomerate as a shareholder, negotiated new debt with Silicon Valley Bank, and completed the acquisition of one of our competitors, Leverage Software.
"I played an integral part these activites, and also gave birth to my fourth child. I'm a very active parent, even with my crazy work schedule."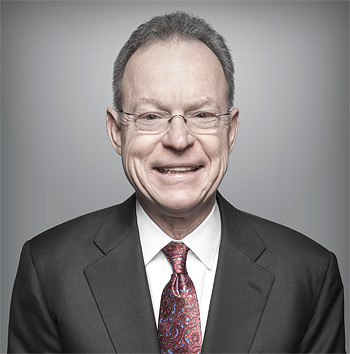 WINNER
Outstanding CFO, Private Company
Don Robillard
Hunt Consolidated Inc.
You might be surprised to learn how the Chief Financial Officer of Hunt Consolidated, Inc., known for oil and gas exploration and production, gets to work each day: He takes the bus.
Don Robillard, also a senior vice president with Hunt, has ample work to do on the bus—and elsewhere. Last year, for example, he helped the company secure significant financing for its operations in Peru. Robillard and his colleagues worked tirelessly as 2011 waned to meet all the conditions necessary for a more favorable non-recourse loan, successfully completing the task on the last day of the year.
Such projects are on top of Robillard's numerous duties, which include directing the treasury, insurance, and accounting functions for all of the privately held businesses of the Hunt organization.
A 29-year veteran of the company, Robillard is deferential, insisting on sharing credit with those who work for him. His accomplishments are "a function and result of the effort and dedication of the outstanding men and women that make up the Hunt organization," he says.
Robillard joined Hunt in 1983 as manager of international accounting. His experience with the company includes a stint as vice president of finance for Yemen Oil Co. Robillard's outlook for 2012 brims with optimism. Oil prices are high, real estate is recovering—a boon to the firm's real estate business—and all the Hunt businesses are doing well, he says.
—Steve Garmhausenen
Finalist—Outstanding CFO, Private Company
Daryl Raiford
Genband   
"On May 28, 2010, Genband acquired Nortel's Carrier Voice and Services, a business four times Genband's size. This fueled Genband's growth from $150 million to $800 million in revenue, increased its product suite and service offerings, and significantly expanded its international presence.
"I joined Genband two months prior to the Nortel acquisition and was placed in charge of forming a capital structure for what would become the new corporate entity, including the structuring and negotiation of the debt and equity.
"Serving as Genband's chief financial officer, I was responsible for all finance-related resources and functions, and acted as steering committee chairman for the acquisition integration. In this role, I oversaw everything from the final negotiations to the creation of a new corporate structure with 40 separate legal entities and the opening of an international headquarters in Galway, Ireland.
"Once the acquisition was completed, I led the challenging task of rapidly integrating Nortel business into Genband in just nine months.I helped guide the integration of 2,500 new employees and contractors, rationalized facilities, and supported the migration of more than 700 legacy IT systems from the Nortel business.
"More than anything, though, I'm most proud to have provided an environment where my colleagues can create, succeed, and achieve."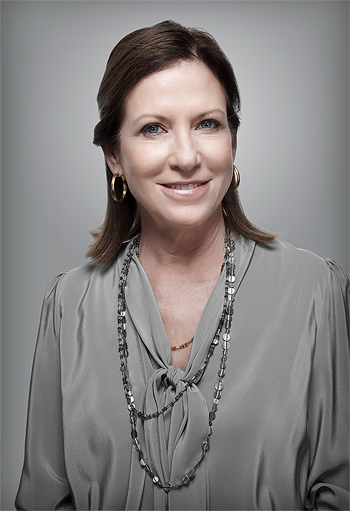 WINNER
Most Innovative Finance Team
Linda Owen
Woodall Rodgers Park Foundation
Linda Owen knows she'll be seen either as the goat or the hero when the project she's been working on for the better half of the past decade—the Woodall Rodgers deck park—opens later this year. And she's OK with that. As president and CEO of the park's foundation, Owen led the team that designed, built, funded and will operate the 5-acre green space now known as Klyde Warren Park. "Taking a startup from zero to $106 million in a few years and in a down economy is fun—and nuts," she says.
Although it may have been fun, it certainly hasn't been easy. Owen embarked on the mission to build the park back in 2006, when she was still serving as president of The Real Estate Council. TREC provided the funding for the initial feasibility study for the park, which Owen spearheaded. After her involvement in the study, she was hooked. In 2008, Owen left her post at TREC and formally signed on as president of the park's foundation. Since then, she has worked tirelessly to raise $106 million of the $110 million needed to fund the park.
Building a bridge between downtown and Uptown that will provide a much-needed green space for residents and visitors of Dallas has always been Owen's goal, but her favorite phase of the construction process was the first: the demolition. "It was symbolic of what you can do and how we are in charge of our destinies," she says. "If you love your city, you can help control the next evolution of your city. And that's what makes it more worthwhile."
—Shashana Pearson-Hormillosa
Finalist—Most Innovative Finance Team
Brian Livingston   
El Fenix Restaurants
"Prior to joining Firebird Restaurant Group LLC (which operates as El Fenix Restaurants), I spent 10 years as a commercial banker in North Texas, providing financial solutions to companies with revenues ranging from $20 million to $150 million.
"I then made the transition from being a commercial banker to working in the restaurant industry, and was promoted to CFO within six months, due to my performance. Within those same six months I was able to renegotiate our finances, resulting in a reduction of more than $1 million per year in interest expense. This provides us with additional financing to support our remodeling efforts, marketing, and new store growth.
"In addition, I rebuilt our accounting team with experienced restaurant people who came from larger restaurants. This team has been able to lead a corporate cost reduction initiative totaling almost $900,000 in annual savings.
"In June 2011 I led the effort to acquire a local Mexican food manufacturer and am currently the president and CFO of that entity.
"When I'm not working, the majority of my free time is dedicated to raising money for the DFW affiliate of the Pancreatic Cancer Action Network. After losing my dad in June 2007 to pancreatic cancer, I have personally raised more than $100,000, and our events have raised close to $800,000."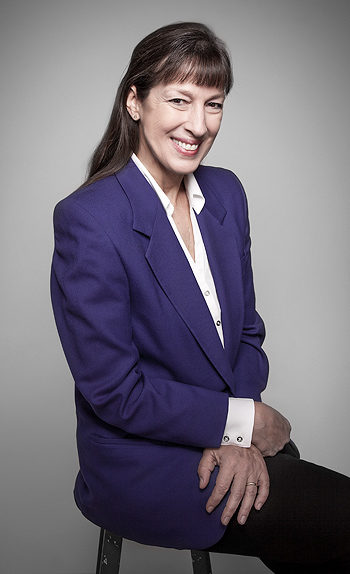 WINNER
Outstanding Chief Accounting Officer, Controller, or Treasurer—Public Company
Sandy Anderson
Texas Instruments
Sandy Anderson served in the army more than three decades ago. But it's clear that the experience helped mold her into the successful executive she is today. "Leadership makes your team—your platoon, whatever group you're in—successful," says Anderson, director of business unit accounting at TI.
Anderson says she enjoys motivating, mentoring, and challenging her team of almost 50. "It's fulfilling to see folks on my team stand out with individual successes and see their business teams successfully meet the financial challenges inside their business," she says.
Her colleagues at IT can count on Anderson's methodical approach to meeting challenges of any size. "Give me a checklist, let me run the numbers, and we will get to a successful result," she says.
As director of business unit accounting, Anderson supports TI's finance arm by providing worldwide business financial reporting needs. These days her team—and the rest of the company—is busy integrating National Semiconductor, which it bought last year for $6.5 billion.
"We are all challenged by systems, processes, and vision which differ but must converge," she says.
Anderson has a valuable perspective on TI's numerous businesses and operations around the world because she has worked in many areas of the company since joining 33 years ago. 
—Steve Garmhausen
Finalist—Outstanding Chief Accounting Officer, Controller, or Treasurer—Public Company
Laura Santillan
Alliance Data
"In a previous position with another company, I was part of the M&A team that handled roughly $3 billion worth of acquisitions in just over one year. We faced a number of challenges during these acquisitions, including complex derivative transactions and financing combinations that involved stock, short-term financing, and forward-equity contracts—all through the liquidity crisis of the late 1990s.
"Ultimately, the business was too highly leveraged, and the team had no choice but to take on and complete a billion-dollar private equity infusion to save the company. For me, it was 90-hour weeks and constant travel for over six months—but the learning opportunity, especially so early in my career, was a priceless experience.
"Another achievement of which I'm particularly proud is the recent 404/Sarbanes-Oxley Act requirements implementation I accomplished at Alliance Data. Had this project not been implemented completely, accurately, and on time, it would have been detrimental to the business.
"On a personal level, this gave me a fuller understanding of the business, and I was also able to build relationships that have enabled us to be a much more cohesive, effective team. I know I wouldn't be in the position I am today at Alliance Data, without all this project was able to teach me."