Dallas Entrepreneurs of the Year 2012
The finalists in this year's Ernst & Young program show they have the grit it takes to achieve success.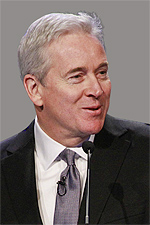 Orthofix International
Robert Vaters
President and CEO
Before joining 32-year-old medical device company Orthofix, Robert Vaters unsuccessfully retired. He had been CFO and head of strategy for Inamed, makers of breast implants and dermatology products, when Allergan acquired it in 2006. But his golf handicap never went down, and with more than 19 years of experience in the field, he was ready for the challenge Orthofix presented.
In 2008, when Vaters joined Orthofix as CFO, the company was on its back during the economic crisis. It needed a recalibration. "The company was completely in default of all its covenants," Vaters says.
He renegotiated credit agreements while navigating through the financial effects of a misguided acquisition. As he took on increasing responsibilities—as COO, then CEO—Vaters restructured senior management, won a proxy battle that resulted in a 200 percent increase
in Orthofix's stock price, and resolved three outstanding government investigations.
Finally, in early 2011, Vaters was able to look to the future, moving the company's headquarters from Boston to Lewisville, growing earnings, and investing heavily in emerging biotechnologies. "We got to the point to where I don't have to clean up anymore," he says. "I can just grow the business."
— Liz Johnstone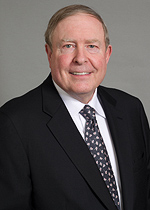 RealPage Inc.
Steve Winn
Chairman and CEO
Fourteen years ago, Steve Winn had a vision to leverage the Internet to address the complex requirements of rental housing property owners and managers. He faced a tough crowd; the multifamily industry wasn't keen on relinquishing its DOS- and Windows-based systems. But Winn prevailed, growing RealPage from $10 million that first year to a projected $300 million this year—and business has never been better.
"This is probably the best time this industry has ever experienced, at least in my 14-year experience," he says. "There's not enough supply for new rental housing and more demand. We are the beneficiary of that because [apartment owners] need new and more powerful systems to optimize performance of rental properties."
Prior to RealPage, Winn developed one of the largest web-based applications in the tax and accounting industries. He applied that same technology to RealPage's products and services for the rental housing industry. The Carrollton-based company, which went public in 2010, has 2,400 employees—and plenty of growth opportunities.
"Our mission is to touch as many transactions as possible, automate them, make them more efficient, and, ideally, make money off services they render," Winn says.
— Karen Nielsen
Studio Movie Grill
Brian Schultz
Founder, Owner, and President
After college, Brian Schultz joined the campaign of U.S. Senator Arlen Specter of Pennsylvania as an aide. During a stop in Maryland, Schultz realized he needed a new career—Specter was down by 19 points. He stopped in at Bethesda Cinema 'n' Drafthouse, a dine-in theater concept. Suddenly, he had his idea. "As we were driving around and flying around the country, there was downtime," he says. "So I started to write the business plan."
The result of that was Dallas-based Studio Movie Grill, which he started when he was 23. Nearly 20 years later, Schultz is heralded as a pioneer. His dine-in movie theater concept was the first to receive a first-run movie, The Waterboy. (Sure, he had to call multiple people nonstop for 52 days before one finally gave him the chance. But he did it.)
His was the first to have multiple screens interlocking. (Perhaps it wasn't done in the safest way possible, but again, he did it.)  And now his concept is spreading. His ninth Studio Movie Grill opened in June in Chicago. And just a year ago, he took over sole ownership of the business.
Schultz pays attention to every detail of his theaters—from the movies, which are shown on Dolby Digital technology and 3D (a better and more expensive alternative to the typical technology used), to the tea (after testing 20 varieties, they chose China Mist Iced Tea).
He focuses on the small things because, for him, he says, the dine-in theater concept was love at first sight.
—Krista Nightengale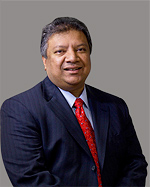 T-System Inc.
Sunny Sanyal
CEO
When Sunny Sanyal became CEO of T-System in 2010, the health IT company was behind the curve on marketing and selling electronic health record services. Sanyal put several initiatives into action right away, including increasing T-System's investment in product development, expanding sales and marketing initiatives, and cutting implementation expenses by 40 percent.
The company's revenue doubled in 18 months, and 2011 proved to be its most profitable year. "We've championed the use of electronic health records," Sanyal says. "The industry has been vibrant, and the intense competition facilitates incredible innovation."
Dallas-based T-System focuses on emergency medicine; more than 40 percent of American emergency rooms use T-System's products and services. The possibilities are almost endless, Sanyal says. Technology can provide patients with things like electronic instructions upon leaving the hospital on an electronic tablet such as an iPad.
Changes in healthcare laws are creating a slew of challenges for medical professionals and patients, he says: "The biggest challenge we face is costs. The government wants to control healthcare spending by cutting back on reimbursement for care provided. The industry is under siege."
— Glenda Vosburgh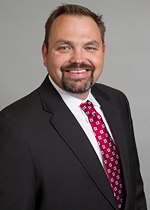 Talon/LPE Ltd.
William David Prescott II
President and CEO
The key to surviving a tough economy is diversification, says David Prescott, president and CEO of Talon/LPE Ltd.; diversification in the form of multiple locations and multiple services. He clearly practices what he preaches. Prescott's professional services firm has nine offices in three states and seven key business units—environmental consulting, environmental drilling, environmental engineering, air quality and testing, oil field construction, spill management, and general contracting.
Amarillo-based Talon/LPE was formed to provide quality environmental consulting services in West Texas. The initial business model was to provide clean-up services for leaking petroleum storage tank sites mandated by the EPA and the Texas Commission on Environmental Quality.
The company later applied the experience it gained from the remediation of soil and groundwater to the oil and gas industry.
Founded in 1997, Talon/LPE initially had five clients and owned nine leaking petroleum storage tanks. Today, the staff of three associates has grown to 120, with degrees in biology, chemistry, geology, environmental science, microbiology, finance, engineering, and construction, just to name a few. "I believe in surrounding myself with the best people, then getting out of the way and letting them work," Prescott says.
— Glenda Vosburgh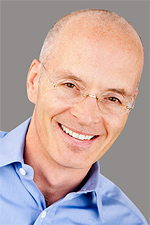 Think Finance
Ken Rees
CEO
If Ken Rees runs his financial services company like he cycles, then Think Finance is in great shape. Last year, while participating in a ride sponsored by Sequoia Capital for CEOs of portfolio companies, Rees crashed and broke his collarbone and cracked a rib. He climbed back on his bicycle and rode 30 more miles to finish the race.
That same determination was in play in 2010 when Think Finance lost a bank client—one that was the source of more than half of the company's revenue. Within a few months, the Fort Worth-based company, which was founded in 2001 as one of the first online payday lenders focusing on the underbanked consumer, had found a new direction: providing a technology platform to Native American tribes with lending businesses.
Sovereign Indian nations can provide lending products across the country just like banks, so Rees found a tribal partner and sealed the deal.
Last year, Think Finance increased revenue by 15 percent and is projected to grow by more than 50  percent this year. The company not only created jobs on the tribal reservation, but is providing the tribe with significant monthly income.
"From the outset, it has been a series of reinventions along the way," Rees says. "Our approach to adversity has always served us well."
—Karen Nielsen