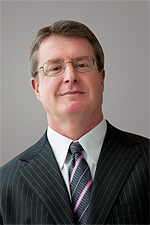 Alliance Data
Edward J. Heffernan
President and CEO
Ed Heffernan's self-deprecating humor and laid-back style almost make you forget that he runs a $9 billion company. As CFO, he took Alliance Data, a customer loyalty marketing firm, public in 2001, starting at $12 per share. The stock has appreciated more than 900 percent since then, topping out at a record high of $130 in early May.
"The whole idea of creating and growing something almost from scratch is something I've always dreamed of, " says Heffernan, who was named president and CEO in 2009.
Today Alliance Data has nearly 9,000 employees and is the parent company of Epsilon and LoyaltyOne.
Heffernan, who hails from the Wall Street mergers and acquisitions business, brings a contrarian view to running the Plano-based company. During the financial crisis, critics raised eyebrows when the company bought back 40 percent of its shares, valued at about $2 billion. The bold move allowed Alliance Data to continue to grow. 
After 14 years at Alliance Data, Heffernan still enjoys coming to work every day. "I still view the company as really at the beginning stages of its development," he says. "The idea of taking the company to the next level, and being in a growth market, is gonna be fun. I better hang around."
—Karen Nielsen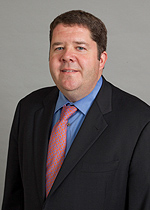 American Locker Group Inc.
Paul Zaidins
CEO
Paul Zaidins joined American locker group as controller in 2007, shortly before he and his wife sold the Rocky Mountain Chocolate Factory store they had owned and run for about a decade.
Coppell-based American Locker makes and distributes everything from coin- and token-operated lockers for amusement parks and resorts to employee lockers for a broad range of companies.
From the start, Zaidins had his work cut out for him. The prior year, American Locker had lost accounts that made up 70 percent of its revenue, it was a year behind in its financial reporting, and its annual revenue had shrunk from $50 million to $15 million. "It was sort of a slow train wreck," Zaidins says. Which meant it was perfect for him.
He had the company back on track within about three years, but then the economic crisis hit. "I feel like Sisyphus," Zaidins says, referring to the mythical Greek king. "I keep rolling the rock up the hill, and it keeps rolling down."
Today the company, which services lockers to 14 of the 20 largest amusement parks, is doing fine. And so is Zaidins, who was named CEO in November. The 44-year-old says the formula for success isn't complicated—it all comes down to hard work.
—Krista Nightengale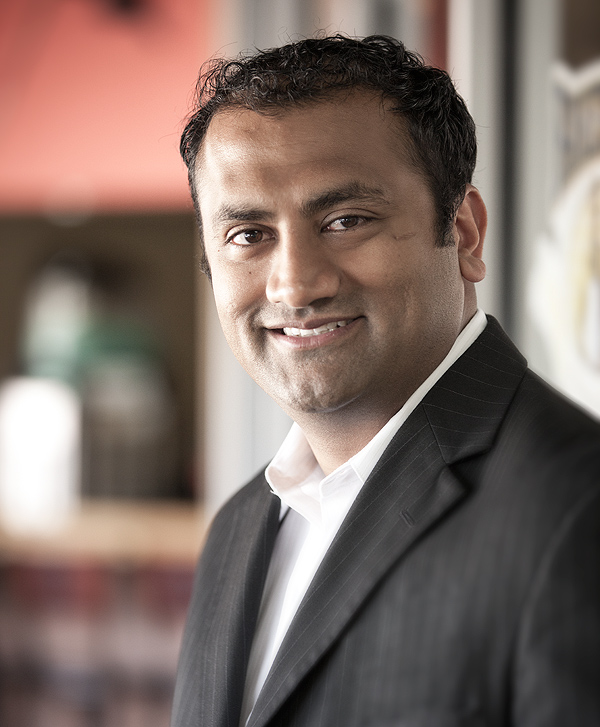 Genghis Grill Franchise Concepts LP
Al Bhakta
CEO
Al Bhakta was just 25 years old when he took the top position at Genghis Grill. He had never been a CEO. But by then, he and his team, the Chalak Group, owned three of the stir-fry concept's franchises. When he saw the parent company floundering, Bhakta knew there was an opportunity. Buying out the original owners in 2004 was a basic survival instinct.
"The unit economics … from a return on investment standpoint, wasn't there," he says. "It wasn't a brand franchisees were proud of."
To establish credibility with other franchisees, Bhakta pointed to the Chalak Group's initial success. It had acquired its first franchise in 2001, and quickly turned enough profit to buy two others. "We just showed them that progression, that we can make money at different volumes—here's our track record, here's what we've done," Bhakta says.
Although Genghis Grill has seen sales dip the last 18 months, the Dallas-based chain is profitable thanks to Bhakta's early initiatives—dropping development costs by 40 percent, improving food quality, and lowering prices to create a higher value proposition for the consumer. Lowering the store start-up costs—from about $1 million to $450,000—helped Genghis Grill expand to some 90 stores nationwide. At the end of 2011, system-wide volume topped $100 million.
"There's always more to achieve," Bhakta says. "I'm never content … understanding, ultimately, that you're only as good as the last bowl that you serve."
— Liz Johnstone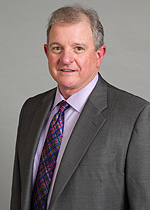 Approach Resources Inc.
J. Ross Craft
President and CEO
In the early 1990s, J. Ross Craft wanted to get out of the oil and gas business. He loved flying airplanes and hoped to join an airline. But he failed the medical exam after physicians detected what they thought was a heart murmur, so it was back to the original plan.
And that turned out to be a good thing.
Fort Worth-based Approach Resources, an independent oil and gas concern Craft formed in 2002, today has a market capitalization of $1.3 billion. Its success is due in large part to Craft's independent streak: "I've always been a guy that if everybody said go right, I'd go left."
In fact, he says, his company has rewritten geological history books and proved several old-timers in West Texas wrong. Most claimed that the Wolfcamp shale present in the Southern Midland Basin did not extend to Crockett County. But Craft thought it may and drilled a horizontal pilot well, finding a shale play that he believes could result in four billion barrels. Now everyone's joined him in West Texas.
Craft tries to ensure that all employees, including the roustabouts, work toward the same goal by giving them stock in Approach, which went public in November of 2007. Back then it had just 12 employees; today it has more than 85.
—Krista Nightengale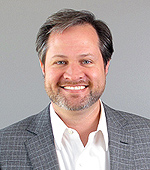 Bottle Rocket Apps
Calvin Carter
Founder and President
Calvin Carter formed Dallas-based Bottle Rocket Apps in 2008—on the day the late Apple CEO Steve Jobs announced plans for a legal third-party app store. Prior to that, mobile developers meant the dozen people sequestered at Apple's headquarters in Cupertino, Calif. Carter had to go looking for like-minded people willing to take a risk.
"We had to learn how to build these things, not just technically, but the graphics, the content," Carter says.
Four years later, his company enjoys an expert position in the mobile field because it has been exclusively devoted to the platform since Day One. At 80 employees and counting, Bottle Rocket has completed more than 60 iPhone, iPad, and Android apps for Fortune 500 brands such as NPR, ESPN, and PBS, won numerous awards, added a gaming division, and outgrown three offices. The self-funded company has been profitable every quarter since the end of 2008, growing at 100 percent a year—and Carter expects to remain on an upward trajectory.
"Mobile is one the most relevant, and one of the [fastest-growing], opportunities for a brand to create a good impression," Carter says. "If you look at your mobile app as just as important as any customer service experience … that's a smart brand."
—Liz Johnstone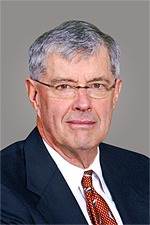 ARGO Data Resource Corp.
Max L. Martin
CEO
For 11 years, Max Martin worked at EDS as a vice president in finance. Three times he pitched management an idea for software specific to the banking industry, each time to no avail. So in 1980 he started his own firm: ARGO Data Resource Corp.
The first three years were rough. Martin supported his family of five on a salary of just $20,000 a year. He created a business model unique to the industry, in which payments were made in accordance with achieved milestones. That third year was a turning point for the company.
"We were at the point where we said it could work," Martin says. "Once we got to that threshold, we began building the company incrementally."
Today, ARGO is a $100 million company with 450 employees and offices in Richardson and Memphis. Martin has grown ARGO on his own, without outside investment or by taking on debt.
"When you come to start up a company, you are the company," he says. "Customers want leadership, directions, commitment. They want to know they're being led by a team that understands industry trends and has the horsepower to improve their organization."
—Shashana Pearson-Hormillosa
Get our weekly recap
Brings new meaning to the phrase Sunday Funday. No spam, ever.