There's excitement again in the Dallas-Fort Worth technology sector.
The economy remains in the doldrums, sure. "While the U.S. economy has been in a recovery for almost two years, the pace has been unusually weak by the country's historical standards," says Mark Wynne, senior economist at the Federal Reserve Bank of Dallas.
But there's still smart money betting on what the world will look like in five to seven years. Cash is still flowing to venture-capital funds. U.S. venture funds, in fact, raised 26 percent more money in the first nine months of 2011 than they did in the same period the year before.
Although economic stagnation can be paralyzing, think for a moment about how technology has changed over the last 18 months alone. Early-stage venture capitalists and angel investors see that the mobile Internet is changing everything; it's rewriting the rules for how people work, where they work, and what information they can act on at any moment.
At the same time, many new tech companies are requiring much less money to build their initial products. This has given some private investors—angel investors in particular—a reason to take a renewed interest in early-stage startups.
"Some people don't know where to go with their cash," John Adler, a venture partner with Silver Creek Ventures, says of high-net-worth individuals. "They don't know where to put it. The stock market? Gold? The list goes on and on. Eventually, someone starts to talk about local business opportunities."
Also, early-stage venture investors are a step removed from the day-to-day fluctuations of the stock market. In these circles, you tend to see more optimists looking at what the tech sector will be, not what the markets are doing right now. Venture investors sizing up DFW's tech scene are wringing their hands, not with worry but with excitement.
"I think what we'll see [in 2012] is a 'new spring' as it relates to early-stage risk and the capital needed to take those risks in North Texas," says Joel Fontenot, a managing partner at Trailblazer Capital. "The best time to invest is when everyone is down on their knees saying, 'It'll never be the same.' "
That's 2012 in a nutshell. Expect a different kind of startup attracting a different type of venture investor. These new companies know they likely won't go public in a year and raise billions of dollars in a giant initial public offering. But, with very little capital, they could create a product that a Fortune 1000 firm can't live without.
To understand the roots of tech-sector optimism, let's look at two key tech areas attracting new, lean startups—startups that just happen to suit DFW's talent pool and its high concentration of big companies.
Mobility Matters
Tracy Lefteroff, global managing partner of PricewaterhouseCoopers' venture capital practice, says mobile applications constitute one area that will be huge, but won't necessarily create huge companies.
"The driver on that is that the hardware manufacturers have done a great job of creating mobile devices," Lefteroff says. "You're seeing a number of developers that are trying to build products, but not necessarily [build their own] companies. They're trying to build products to sell to larger companies."
Indeed, mobility cuts across all companies in all industries. The fact that nearly everyone has a smartphone or tablet in their jeans pocket, purse or inches from their nose is the bedrock of tech-sector optimism.
People own more Internet-connected mobile devices now than ever before, and these devices are powerful. Consider Apple Inc.'s best-selling smartphone and tablet duo. The iPad was announced in January 2010. The iPhone 4 was announced in June 2010. About 18 months after each device was announced, a new version of each gadget arrived with double the processing power.
That's worth noting, because no other industry is making its newest creations obsolete in such a short amount of time. Also, no other sector is so rapidly increasing the speed at which we can create, consume, and distribute media without a personal computer. So the need for new applications is huge.
Even so, we haven't even scratched the surface of what our mobile gadgets can do, and yet we are quickly reaching the limits of how much our mobile networks can handle. Wireless networks in the U.S. are operating at 80 percent capacity, more than any other nation on Earth. New wireless networks—those based on Long-Term Evolution (LTE) technology—are being built, but won't cover most of the nation for at least another year.
At this point, just 9 percent of wireless customers are using their devices for video. But at any given time that relatively small group—that 9 percent—is generating a whopping 38 percent of all mobile data traffic, according to Heavy Reading Insider, a telecom research service.
When more people use video chat, Skype, Netflix, and other popular applications on their mobile devices, networks will break, batteries will drain, and revenue for services and applications that fix these problems will flow—somewhere.
North Texas could be that somewhere. Venture capitalists around the area say they are funding new mobile applications—new ways to manage the traffic traversing mobile networks.
Pyramid Research predicts about 80 percent of the handsets sales in 2016 will be smartphones — phones with iPhone-like capabilities. About 56 percent of handsets sold now are smartphones. That underscores that we're about to see an increased and sustained data load on mobile networks. That will result in heavy investments related to wireless infrastructure and applications and spectrum.
AT&T couldn't agree more. The Dallas-based carrier, the country's largest phone company, expects to see data traffic increase eight to 10 times over the next five years, after growing by 8,000 percent in the last four years.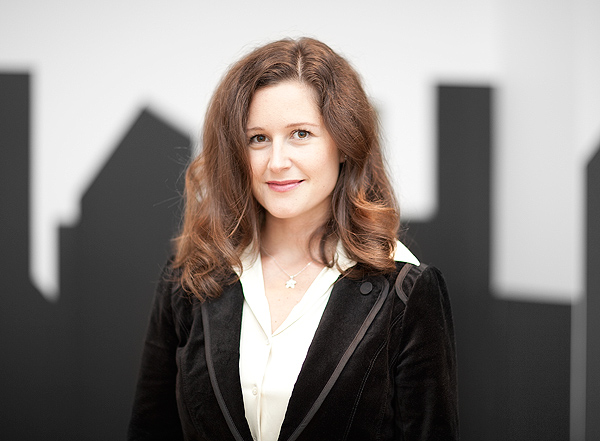 The Software Renaissance
While mobile broadband networks take off, another big trend spawning startups is beginning to take shape. DFW investors say software firms are attracting lots of attention, especially those creating enterprise software and systems that help corporate IT managers deal with the proliferation of mobile devices on their networks and the data those devices are capable of generating.
With more than 20 of the Fortune 500 based in DFW, Jeff Williams, managing director of Covera Ventures (formerly Hunt Ventures), says the way companies manage mobile devices and their information technology assets is rife for change.
"We're focused on the next 10 years and on corporate IT and what trends are going to happen with basic things like security, storage, business intelligence, analytics," Williams says. "The next 10 to 15 years, we're going to have as many as 8 to 10 billion endpoints out there pushing data back into corporate IT departments. How do they deal with that complexity? How do they filter it? How do they store it?"
Following the Money
Those who measure venture capital activity aren't surprised that mobility and software startups are thriving in tough times. Nationally, the software industry received $2 billion in venture funding during the third quarter of 2011, the most of any other industry, according to the PricewaterhouseCoopers MoneyTree Survey.
That $2 billion was also the highest quarterly investment the sector has seen since the fourth quarter of 2001.
In the first six months of 2011, venture capitalists invested about $72 million in Texas-based companies working in the information-technology industry, according to Dow Jones VentureSource. More than $43 million of that went to software firms. The second quarter of 2011 saw more money invested in Texas-based software firms than any quarter during the past two years.
Silver Creek's Adler says Internet-related software companies are attractive now because they don't cost as much to start, fund, and keep going. Capital efficiency is the new startup watchword, and there's ample local talent for software firms, especially in the communications sector.
Yes, the North Dallas Telecom Corridor used to be a beehive of hardware firms. But these days, the companies there are starting to look more like Plano's NetSocket Inc., a network infrastructure firm whose competitive advantage is its software.
A few of NetSocket's execs previously ran Richardson-based Chiaro Networks, a core router company that raised more than $200 million but shut down after nine years in business.
Chiaro required network operators to make a big bet on its big iron; it asked them to perform the telecom network version of a heart transplant. NetSocket, in contrast, is helping those companies fine-tune what's already going on in their networks. It uses software to let network operators collect and analyze disparate pieces of data in order to deliver higher-quality video, voice communications, and cloud services.
As Adler notes, software firms of all shapes and sizes aren't going to need $200 million to build a product. And dozens of large corporations around DFW have network-related problems to solve as they try to embrace new concepts like cloud computing to become more nimble and competitive themselves.
So, who are these optimistic investors—the ones looking forward to 2012 and actively investing in tech startups in innovative ways? Let's meet two of them.

The Trailblazer
At Trailblazer Capital, smart, lean efficient startups are welcomed on the firm's website. "We avoid opportunities that are saddled with large valuations, complex capital structures, or broker fees," the site's front page warns. But managing partner Joel Fontenot has high hopes for early-stage investing in the region in 2012.  By October 2011, Fontenot said, Trailblazer had already looked at more deals than it saw during all of 2010. And in 2010, it looked at "about 50 percent more deals" than the year before.
Get our weekly recap
Brings new meaning to the phrase Sunday Funday. No spam, ever.