The Keys to Developing More High-Tech Workers
Spurred in part by the state Legislature, local universities ramp up their technology programs.
Despite stubbornly high unemployment rates in most of the country, finding enough qualified applicants to fill available positions remains one of the most difficult challenges for any high-tech endeavor. The Engineering Workforce Commission, which tracks the entire engineering student population in U.S. colleges and universities, reports that, through 2006, undergraduate enrollment in engineering declined for more than 25 straight years. Although enrollments increased in 2007-08, Arturo Sanchez, director of workforce development for Texas Instruments, says he still worries about the "shrinking numbers of U.S. students graduating with degrees in engineering and math."
Happily, though, recent developments in Dallas-Fort Worth are bucking the national trend. With the University of Texas at Dallas, the University of North Texas, and the University of Texas at Arlington actively pursuing recognition as Tier One research universities, all three public schools have been adding facilities, faculty, and, most important, students. As a result, the number of college graduates prepared to work in high-tech fields is bigger and better than ever in North Texas.
"Most people don't realize how many students are pursuing engineering degrees in Dallas-Fort Worth," says Dr. Bill Carroll, dean of the College of Engineering at UT Arlington. "I believe if you added up UTA, UTD, UNT, [as well as private schools], there are probably about 10,000 engineering students in the area. Perception is different than the reality in terms of the number of students and the amount of research conducted here."
The Push to Tier One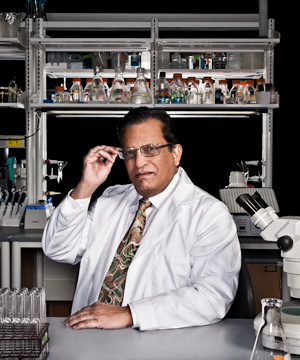 With the passage of state HB 51 in 2009, the three public universities in DFW were given an infusion of state money to help achieve Tier One status as nationally competitive research institutions. Although there's no set-in-stone definition of what constitutes a Tier One research university, most agree that a school must have top faculty, strong graduate degree programs, and at least $100 million a year in research expenditures. The amount of money the state made available to help achieve that goal comes from several funds, but mainly from the $50 million Texas Research Incentive Program, which provides a 100 percent state match on gifts and endowments of at least $2 million earmarked for research.
Although new state funding certainly has provided an incentive, the reality is that UNT, UT Arlington, and UT Dallas already had embarked on ambitious expansion programs in the areas of science and engineering. A quick survey of what these public schools—as well as private Southern Methodist University—are doing to prepare the next generation of DFW's high-tech work force reveals new facilities, new faculty, new students, and a new determination to reach the next level.
The University of Texas at Dallas
Although currently the smallest of the three state schools in North Texas, UT Dallas is expanding the fastest. According to UTD President Dr. David E. Daniel, growth is crucial to the university's success. "UT Dallas' biggest challenge is size," he says. "We must scale up, particularly in faculty size, enrollment, and research funding."
Toward that end, UTD has increased enrollment nearly 20 percent since 2005, going from 14,000 students to 17,000, and an ambitious building program has kept pace. This past October, for example, the school dedicated a new Science Learning Center, Student Services Building, and a redesigned Founders Building—to go along with its recently opened Natural Science and Engineering Research Laboratory. Daniel reports that, since 2006, research funding has increased from $45 million a year to $82 million, and more than 180 new faculty members have been hired.
"They're coming from places like Caltech, Georgia Tech, Harvard, Rutgers, MIT, Johns Hopkins, Sandia National Laboratories, Clemson," Daniel says. "We're bringing the kinds of people here who make a real difference in research activity. We now have well over 100 engineering and computer science faculty, with about 20 percent of them hired in the past three years."
The 2010 opening of Texas Instruments' long-awaited analog chip facility practically next door to the campus also is generating buzz at UTD. "Once it's up to speed," Daniel says, "we anticipate ample opportunities for our students to participate in internships and cooperative education assignments there. And from a research standpoint, we anticipate that faculty will work more and more with TI on collaborative research concerning the technology involved in areas such as integrated power electronics."
TI's Sanchez likewise looks forward to working closely with UTD. "It provides visibility for TI, access to our technology, and an appreciation for us as a potential employer," he says.
University of North Texas
A similar transformation is under way at UNT. The largest of the three area state schools, with more than 36,000 students, UNT purchased 290 acres just north of its Denton campus about 10 years ago for expansion. But actual development at what is now called Discovery Park did not get under way until 2008. Vish Prasad, UNT's vice president for research and economic development, explains that, "You have to be cautious in building a facility of this type."
Discovery Park already houses the university's colleges of engineering and information; the ultimate vision is for it to serve as a place where businesses, faculty, and students can be brought together to collaborate on research and development projects. Phase I of the development is partially open and will be completed this summer. Two companies already have relocated to Discovery Park, and a dozen more are currently in negotiations to move into UNT's technology incubator. Also in the works are a science and technology research building, a clean room, and state-of-the-art materials research facility.
To staff all this expansion, UNT has hired new faculty members, the majority of whom are senior faculty arriving at the university with existing research grants.
"By hiring senior faculty," Prasad says, "we can move faster. We are creating offices and labs to accommodate senior people who care about the quality of their space. Our goal is to hire 150 highly research-active facultyby 2017."
The University of Texas at Arlington
UT Arlington is also in the midst of a building boom. That boom has seen the school add $160 million worth of engineering facilities in the past four years, including a new engineering research building, a civil engineering lab, and a research lab at UT Southwestern Medical Center. This is in addition to a nano-fabrication facility that opened in 2001.
Along with the expansion in facilities, UTA's engineering programs have swelled to more than 4,000 students, including 2,400 undergraduate students—the most at that level in more than a decade, says Carroll, the engineering school's dean.
"Our Tier One ambition is what's spurred that growth," Carroll says. "It is the dominant focus at UTA right now. Our student population has grown faster than the national scale. Demand for engineering jobs remains stronger than many other professions. Nine of the 10 top job opportunities are all in engineering."
Accordingly, UTA's engineering faculty has increased 50 percent over the past 10 years, and research funding has quadrupled during that same time frame. Carroll reports that the university's College of Engineering alone now attracts about $40 million a year in research expenditures.
Southern Methodist University
Privately funded SMU has not benefited from the state's Tier One initiative monies. But although the school's engineering program remains smaller than its state-school rivals, it has compensated with innovative programs that attract some of the brightest students in the region.
"A lot of the skills the typical [non-SMU] student graduates with are not the skills that matter," says SMU's Dr. Nathan Huntoon. "The guy who sits at a computer and does math all day doesn't exist anymore. That work has been outsourced to India and China."
In response, Huntoon co-created and directs SMU's Innovation Gymnasium, an outside-the-curriculum program that teaches students how to become the innovators and inventors that companies, particularly high-tech companies, crave.
An example of Huntoon's efforts is the SMU Skunkworks Program, which he describes as "an immersion-design experience" where students "live the problem" for up to 18 hours a day. Conducted four times a year during breaks in the academic calendar, a typical Skunkworks project presents students with a problem and a budget and requires them to demonstrate a working prototype to Huntoon and a customer within 10 days.
"It's amazing," Huntoon says of the experience. "Students give up their vacation time for no pay and no credit. They work 18 hours a day for fun! And because there is no grade, [there isn't the pressure of failing]. That alone gives them the opportunity to explore solutions that are outside the box.
"Where the American engineer is headed is a problem solver, an innovator, an inventor," he continues. "That role was once filled by guys in their 40s who had 20 years of experience. Now, 22-year-olds are being told, 'Here's the problem. What's the solution?' We need to graduate the engineer we need today—not the one we needed 20 years ago."