It's not easy battling for market share in the high-stakes game of commercial real estate in Dallas. Firm leaders are tasked with recruiting top talent, winning key accounts, dealing with swings in the industry, and, perhaps most important, keeping their (often egotistical) power brokers happy. D CEO recently talked with executives at three top North Texas firms to find out what drives them, what challenges they'll be facing this year, and how they aim to trounce the competition.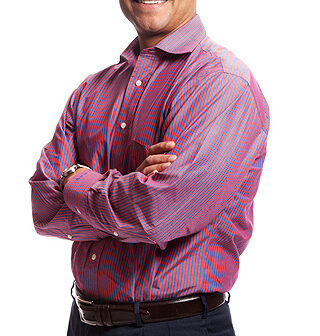 Manuel "Manny" Ybarra
President, Pillar Commercial
If real estate had not intervened, one could be referring to Pillar Commercial owner Manny Ybarra as Sen. Ybarra today. Growing up, the entrepreneur always planned to pursue public office. He graduated from the University of Texas at Dallas with a degree in public administration in 1990 and got a job with the City of Dallas. After a short stint in community development, Ybarra was promoted to the Mayor and Council Office. And that's when he had an epiphany.
"I soon realized that [holding public office] was a lot of work and required an immense amount of time," he says. "I also realized I could be equally effective working behind the scenes."
Ybarra joined the Dallas Regional Chamber as vice president of economic development in 1993, and for a number of years continued to serve the city on the Planning and Zoning Commission and Board of Adjustment. His interactions with brokers sparked an interest in the real estate business and, in 1997, he joined Grubb & Ellis Co. to give it a go. He later shifted to TPMC Realty and spent five years there before launching Pillar Commercial in 2004.
"I wanted to become an owner-operator," he says. "We started by taking over a 1 million-square-foot portfolio that was under-performing. We have since grown to 2.2 million square feet, all in the Dallas area."
That's not bad, but Ybarra is itching to get much bigger. His firm came close to making several "transformational" buys in 2010; but in each case, the seller opted to not sell.
"The good news is that joint venture partnerships we explored allowed us to pursue projects that were outside of our reach four or five years ago," he says. "Our typical acquisition used to be about 150,000 square feet to 250,000 square feet in size. Now we are able to pursue entire portfolios that could be up to 4 million square feet. The deals that didn't happen just sharpened our skills and deepened our resolve for the next opportunity."
Ybarra thinks he'll see plenty of action this year. "The biggest challenge the last three years has been limited opportunities to expand our platform through acquisitions," he says. "So many variables are outside of our control, but we haven't let that diminish our appetite. We are very optimistic about 2011."
Along with acquiring and turning around office assets, Ybarra continues to serve the community with leadership roles in the North Texas Commercial Association of Realtors and The Real Estate Council, where he is chair of government affairs.
He says his experiences have taught him to appreciate public officials. "I commend anyone who is willing to live under a microscope, get
compensated very little, and devote the time and energy that's necessary to fulfill that obligation," Ybarra says. "Even if I don't agree with someone's platform, I have an appreciation for their willingness to serve."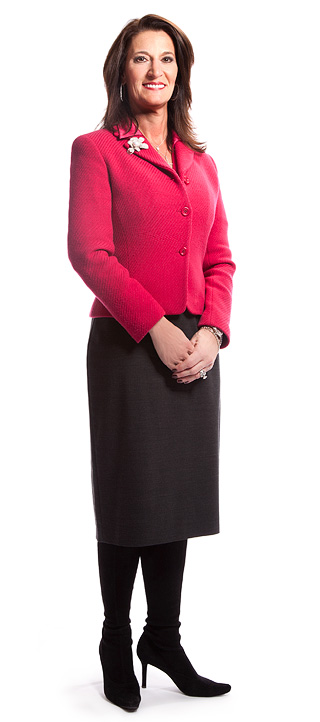 Elizabeth "Liz" Trocchio Smith
Executive Vice President, Cushman & Wakefield
A young co-ed at Dallas Baptist University in the early 1980s, Elizabeth "Liz" Trocchio Smith was a journalism major, determined to become the next Barbara Walters. But a summer internship at Hines put a kink in those plans. Back when she took the job—arranged by a friend of a friend—Trocchio Smith didn't even know what commercial real estate was. Today she oversees the Dallas, Chicago, and
Minneapolis operations of Cushman & Wakefield, one of the world's largest firms.
As she has climbed the ladder, Trocchio Smith has learned to embrace change—and it's a good thing. Last year, Cushman & Wakefield got a new CEO, the first one brought in from outside the company in nearly 100 years, and the firm is beginning to implement a bold, five-year strategic plan that involves acquisitions and expansions into new service areas.
The result will be significant growth, which will create new opportunities for brokers in the firm, Trocchio Smith says. But it also will create two big challenges: managing perceptions and managing expectations.
"Because we have so much change going on, the perception is going to be that we are dysfunctional," Trocchio Smith says. "So we have to make sure that we're putting the word out that it's not dysfunction that they're seeing; it's purposeful. There's a reason behind everything we're doing.
"Our second challenge is going to be keeping our professionals comfortable through all of the changes," she says. "People are nervous. There are a lot of things that we're going to do that are the best thing for the company. My challenge will be to get them to see that it's the best thing for them, too."
Trocchio Smith—who views herself as a broker's partner, not his or her manager—says she earned the trust of many on her team after pushing for a relocation from an office along the Dallas North Tollway in Addison to Rosewood Court in Uptown last year. Those who were against the move have enthusiastically come around, she says.
"This big city feel has created a sense of energy and excitement," says Trocchio Smith. "I knew that if we were going to grow and change, we had to be a part of what the city is going to become, too. We couldn't do that from the suburbs."
In 2010, the Dallas office had its best year in a decade. Trocchio Smith sent out an office-wide memo that said, "Let's beat it in 2011."
"I never stop," she says. "Because the minute I do that, someone will get ahead of us."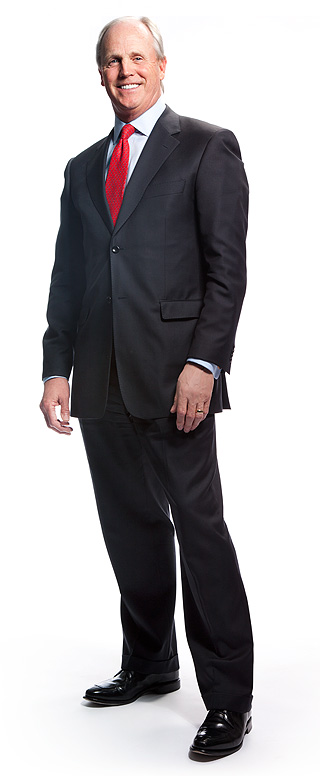 Paul Whitman
Regional President, Jones Lang LaSalle
Paul Whitman's father always longed for a career in commercial real estate. But the auto-parts salesman was never in a position to make the switch. So he encouraged his son to get into the industry instead. Whitman ran with his dad's advice. He got his first real estate job after his sophomore year at Texas Tech University, and worked full-time for that Lubbock firm while also taking a full load of classes. By the time he was a senior, Whitman had earned his real estate license. After graduating in 1970, he moved to Dallas to join Herb Weitzman on the retail team at Henry S. Miller Commercial.
There, Whitman also worked with Roger Staubach. Twenty-four years later, the football great convinced Whitman to join The Staubach Co. as a tenant rep broker. After Staubach's firm was acquired by Jones Lang LaSalle in 2008, Whitman was tapped to oversee the Dallas, Fort Worth, and Kansas City markets.
At JLL, Whitman calls himself a player-coach, spending about 70 percent of his time doing deals and about 30 percent on management issues. "The first year it was the reverse of that, because of the merger and because we moved our office," he says. "Now I spend the vast majority of my time on transactions."
Whitman is liberated to do so for two reasons, he says: a trusted team of about 13 division heads, and Chief Operating Officer David Carroll.
The Dallas office is poised for major growth, as it rapidly expands beyond its tenant-rep roots into agency leasing, investment property sales and real estate investment banking, industrial transactions, and land sales. "These are all very logical steps," Whitman says. "I laugh when I talk with our friends on the agency leasing teams. [At Staubach], we used to refer a lot of business to them. Now, we have to compete in that arena. We have a lot of ground to make up there because, in the past, we weren't even a player."
And therein lies what Whitman says is his greatest challenge for 2011: stiff competition. "Dallas is an incredibly strong market," he says. "There are a lot of good people in the business, at both large and small companies, and we're very respectful of that. But one thing about good competition: It makes you better."

Check out D CEO's list of the top commercial real estate agents in Dallas..
Get our weekly recap
Brings new meaning to the phrase Sunday Funday. No spam, ever.