One guy who runs a company with a $9 billion market cap started out working on a card table and a blackboard in his house. Another began his career in one industry but quickly leaped to another after spotting a promising niche. (That "niche" now has a backlog of business exceeding $750 million.) Yet another nearly went bankrupt selling products, but then switched his focus to offer strictly services. Now he's on track to record $200 million in revenue this year.
These are the sorts of resourceful, resilient, and altogether remarkable businesspeople who've been named finalists in the Ernst & Young Entrepreneur Of The Year Award program for 2011. Once again, for the fourth straight year, we're telling the stories of these savvy risk-takers—tales that are sure to teach, to entertain, and to inspire you. The finalists in Ernst & Young's Southwest Area-North competition were to be honored at an awards banquet in Dallas on June 25. The winners in various categories in the regional program then go on to contend for national and international Entrepreneur Of The Year awards.
This year is a special one for the awards, as it marks their 25th year in Texas. During that period the program has honored such Texas business giants as Ross Perot Sr., Herb Kelleher, and Jerry Jones. To celebrate the milestone year, Ernst & Young is recognizing three people with "special" awards: Erle Nye, with the Lifetime Achievement award; Glen Post, with the Master Entrepreneur in Technology award; and Aubrey McClendon, with the Master Entrepreneur in Energy award.
Our heartiest congratulations go to them and to all the Southwest Area-North finalists, who were selected by an independent panel of judges comprised of previous winners, leading CEOs, and private equity and venture capital investors.
This year's judges were: Ed Bowman, president and CEO of SourceHOV, Dallas; Matrice Ellis-Kirk, managing partner at Heidrick & Struggles, Dallas; Jeff Gardner, president and CEO of Windstream Corp., Little Rock, Ark.; Eliot Kerlin Jr., principal at Insight Equity, Southlake; Jim Nixon, president and CEO of Varel International, Carrollton; Nina Vaca, founder and CEO of Pinnacle Technical Resources, Dallas; Steve Valenta, managing director of NASDAQ OMX, Dallas; and Charlie Vogt, CEO of GENBAND, Frisco.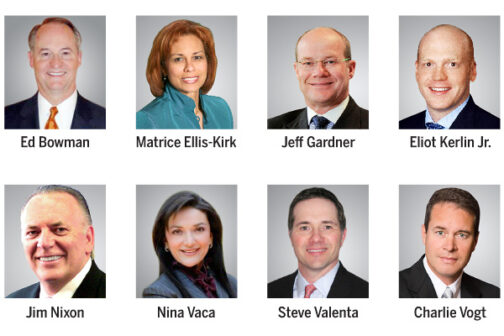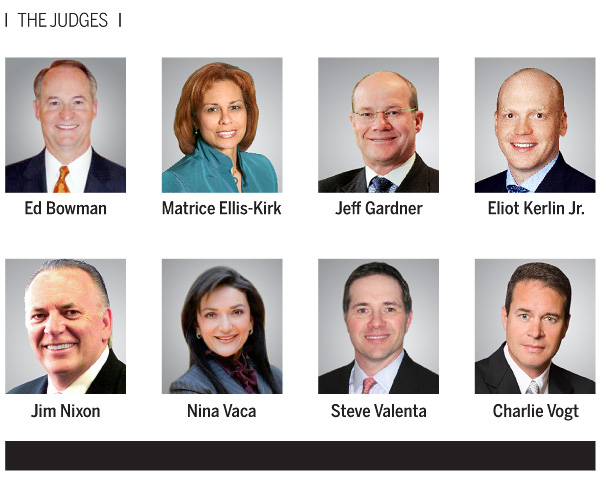 Get our weekly recap
Brings new meaning to the phrase Sunday Funday. No spam, ever.