Can the Dallas Symphony Orchestra Rise Above the Financial Crunch?
There's a sense of urgency at the DSO, where expenses are up and donations are down.
Douglas Adams, president and CEO of the Dallas Symphony Orchestra, likes going to Seventeen Seventeen Restaurant when he asks potential donors for money over lunch. The white-tablecloth eatery serves good food and is sort of off the beaten path, on the second floor of the Dallas Museum of Art. It's also within walking distance of Adams' office at the Morton H. Meyerson Symphony Center, where the symphony performs in the heart of Dallas' burgeoning arts district.
These days, though, even a discreet, classy venue like Seventeen Seventeen can't seem to help Adams' money-raising efforts for the Dallas orchestra. "I sat right here yesterday and asked someone for $1 million," he said over lunch one recent day at the restaurant. The typical response? "They say, 'You know what? I'm going to find a way to do that. I just can't do it right now,' " recalls Adams, 59, who's managed the DSO since 2008. "I'm hearing that a lot."
There's no doubt that the symphony, like many nonprofit groups in North Texas, is struggling to make ends meet in the teeth of a still-sputtering economy. The DSO's plight is especially vexing to many Dallas businesspeople, however, because of the symphony's importance to the business community as a symbol of the city's cultural standing. Besides being supported financially by leading local companies, the orchestra traditionally has been seen as playing an important role in attracting new corporations to the area. And, with the arrival two years ago of music director Jaap van Zweden, a Dutch-born phenom the Dallas Morning News called the orchestra's "Tony Romo," the DSO's potential as a cultural magnet has never been greater.
Typically, contributions from corporations and individuals represent about 40 percent of the DSO's annual budget, which was roughly $28.5 million for the just-completed, 2009-2010 season. Ticket sales account for about 42 percent of the budget, while annual payouts from the orchestra foundation's endowment make up the rest.
After four straight years of balanced budgets—and a 70 percent increase in its endowment, to $120 million—the DSO ran into difficulty two years ago after its then-president and CEO, Fred Bronstein, left to head the symphony orchestra in St. Louis. Battered by the stock market crash and the so-called Great Recession, the DSO's endowment would plummet to $84 million, Adams says, meaning less cash could be "spun off" to help fund the symphony's operations.
According to the symphony association's latest-available IRS Form 990—covering the period from June 1, 2008, to May 31, 2009—contributions and grants from corporations and individuals to the organization plunged to just $6.6 million, from $10.4 million the previous year. Total revenue dropped from $28.6 million to $24.9 million, while total expenses rose, from $28.3 million to $29.5 million. That created a deficit of more than $5 million, according to the 990 (however, backing out the net effect of contributions recognized in other years, Adams says, the year's actual deficit was closer to $3 million). Meanwhile, according to the 990, the orchestra's net assets—or fund balances—sank to $4.5 million, from $13.7 million the year before.
Season-subscription sales also fell—as they have for many orchestras and other entertainment entities—even while single-ticket revenue hit an all-time high, as the DSO focused more on "pops" programs with offerings like the film music of John Williams and the music of Glenn Miller featuring Debby Boone.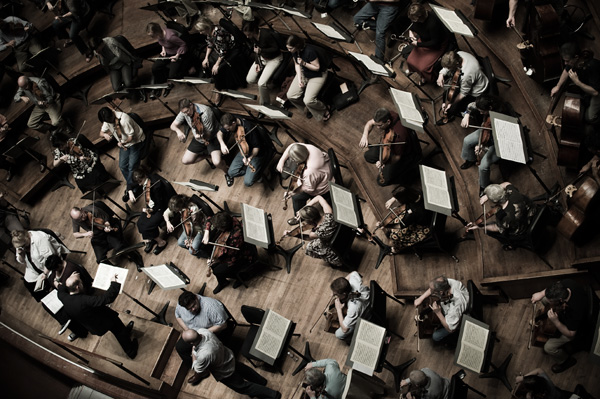 "It's obviously a difficult time in the economy right now, and businesses and industries are having to look at how they invest their philanthropic dollars," says AT&T senior vice president Holly Reed, who serves on the DSO board of governors. Jim Falk, president of the Greater Dallas Association of Fundraising Professionals, agrees. "There is a greater emphasis on tangible outcomes and results and less of a focus on the value of giving [merely] for 'philanthropic' reasons," Falk says.
Dr. Kern Wildenthal, president of the board of trustees of the Dallas Opera, says that wealthy donors are being "cautious" and more discriminating, even as local arts nonprofits are stepping up their games with ever-more-expensive productions. Recently, Wildenthal points out, the opera secured a $10 million challenge grant from an anonymous husband and wife, with a deadline of Oct. 31, 2011, to match the total with "cash in hand—not pledges." If only pledges were required, Wildenthal adds wryly, he wouldn't be nearly so concerned.
According to a report by the Giving USA Foundation, donations to arts and culture in the United States dropped 2.4 percent in 2009 from the year before. The total spending impact of arts and cultural groups for personnel and operations—as well as indirect spending by their audiences—fell in North Texas last year, too. A new report by Deloitte for the Business Council for the Arts shows $372.5 million and $361.7 million spent locally in those categories, respectively, in fiscal 2009. That was down from $412.3 million and $403.5 million the year before.
"It's difficult to raise money in this kind of environment, when our portfolios still haven't recovered fully," says Austin Industries CEO Ronald J. Gafford, chairman of both the DSO's board of governors and its executive board. "So, there is a wait-and-see attitude. There's been a significant falloff in corporate support of the arts. Corporations want to send the right message to shareholders and their employees. So, if they want their people to cut back, they have to cut back in their discretionary spending as well."
The falloff has also affected Dallas' new AT&T Performing Arts Center, where giving to the decade-old, $354 million capital campaign has slowed dramatically since the recession took hold. Still about $30 million shy of its fundraising goal for construction, the center corralled just $4 million in new pledges and contributions during the last half of 2009, and only about $1 million more through June. While the center had hoped to wrap up the campaign by last December, its then-president and CEO, Mark Nerenhausen, said in late June that he remained optimistic. "The commitment of our donors remains strong," said Nerenhausen, who would resign his positions a month later.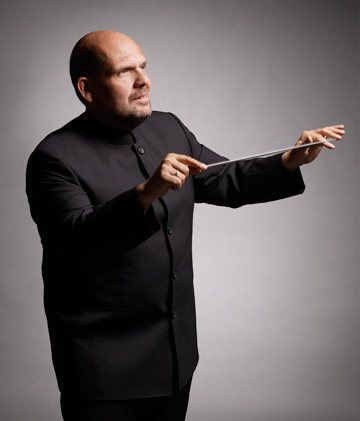 Cutting Back

To cope in this challenging climate, the Dallas symphony, like other U.S. orchestras, has had to tighten its belt. "Our goal is to be at breakeven, but we're not quite there yet," Gafford says. "We're operating at a deficit on an annual basis and trying to increase our revenue or reduce our expenses."
To control those expenses, the DSO cancelled its nine-city European tour scheduled for this summer, which Adams says saved at least $1 million. Its Casual Classics series also was nixed. Both a June Community Concert program with baritone Jubilant Sykes, and a July summer-pops program starring Smokey Robinson, were cancelled as well, due to poor ticket sales and financial concerns.
In addition, the salaries of DSO staffers have been frozen since 2008. The size of the staff itself has shrunk—from 67 five years ago to around 60—and several open positions aren't being filled. The orchestra's 89 full-time, unionized musicians—whose annual salaries start at around $90,000 apiece—accepted a two-year pay freeze last year through August 2011, which Adams says has saved the organization "several hundred thousand dollars."
Even van Zweden, who earned nearly $324,000 in the four months from September to December of 2008, according to the 990 form, has talked about accepting a 10 percent pay cut, according to Adams and Deloitte managing partner Blaine Nelson, a close friend of the music director and a past chairman of the Dallas symphony executive board.
Meantime, the orchestra's endowment is back up to around $96 million, having recovered much of its principal as the stock market rebounded, and the symphony will tap a credit line with Northern Trust Bank for $3 million or $4 million to close its latest budget gap, Adams says.
In addition, three separate studies are under way to help the DSO assess its needs going forward. One is looking at "short-term" things like ticket prices, Adams says. The second is studying options for "using the orchestra's services" beyond traditional concerts, say. And another is considering the feasibility, structure, and timing of a major fundraising drive. At some point, Adams says, the "campaign to build a great orchestra" could seek to raise additional funds for the orchestra's endowment, for example.
With multiple major projects and capital campaigns ongoing in Dallas, though—from the Museum of Nature and Science to the Woodall Rodgers deck park to the Calatrava bridges—why should the symphony have a special claim on donor dollars above the others? One reason is "strictly business," supporters contend; another involves civic pride and Dallas' aspiration to be a nationally respected center of high culture.
"We lost Boeing because they thought the city of Dallas was not strong enough culturally," explains Pavestone Co. vice president Myrna Schlegel, a member of the DSO executive board, referring to the aircraft manufacturer's 2001 decision to relocate its headquarters to Chicago instead of North Texas. "We don't want to lose businesses and corporations in the future."
It's a familiar argument among symphony advocates, one that's echoed by Trisha Cunningham, director of global corporate citizenship for Texas Instruments, and Vance C. Miller, CEO of the Henry S. Miller Cos. Employees of both companies have served on the DSO board in the past.
The orchestra "has always been important to TI," says Cunningham, whose company has sponsored the DSO Classical Series for a decade and donated more than $5.5 million to the symphony over the years. "We have to attract and retain employees for our business operations to be successful," she adds, and the DSO helps do that. Says Miller: "Business is attracted to come to areas where there is a cultural commitment to a city. We're in the commercial real estate business and are trying to attract new companies, so [the DSO] is good for our business—in addition to the enjoyment it provides."
Miller's mother and father, Juanita and Henry S. Miller Jr., were longtime supporters of the DSO, and Miller Jr. is credited with having "saved" the symphony after it ran into financial difficulty in the 1970s. Over the last three or four decades the Miller family has given the orchestra "probably in the modest seven figures," Vance Miller says, including a $125,000 matching gift last year.
Beyond the business advantages, DSO backers also cite the civic appeal of hosting a top-tier orchestra at the Meyerson, which often is hailed as one of the world's best concert halls. It's a goal they say is now achievable, thanks to the skill and stamina of "maestro" van Zweden, 49. "He is a wunderkind, no doubt about it," symphony board member Dolores Barzune says of van Zweden, who recently extended his contract with the DSO through the 2015-16 season. Says Adams of his relationship with the music director: "It's like working with Leonard Bernstein." Reed of AT&T adds: "The orchestra sounds better than it ever has sounded."
Classical-music critics have tended to agree.