A Former Banker Becomes an Underwear Entrepreneur
When the financial industry crisis left Greg Hall jobless, he launched Slix.
When Park Cities businessman Greg Hall looks at his "bottom" line, he isn't staring at a spreadsheet.
In November, Hall launched Slix, a line of boxer briefs, undershirts, and socks designed to maintain shape, stay tucked, and not droop, respectively.
Slix is primarily made of the same cationic polyester and elastane found in most athletic wear and was created to give men options when it comes to their knickers.
"I noticed everything in the underwear department was cotton, and it had been that way as far back as I could remember," says Hall, a former vice president of marketing and analysis for Capital One and the HSBC Group.
Hall's endeavor, which he began brainstorming in 2008 after the financial industry meltdown left him jobless, was endorsed this spring by pro golfer and Masters champion John Daly.
Hall says he sought out Daly because his recent career comeback aligned well with the underwear brand.
"We're about helping guys be better at what they do," Hall says. "The products help you be more comfortable, feel better, look better, and be at your best all day. John really loves the underwear, and it just makes sense."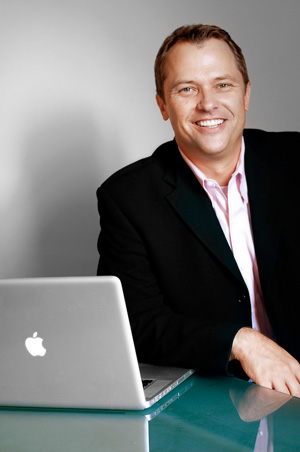 Slix, which Hall capitalized himself for $10,000, is manufactured in the United States, China, and South Korea.
"Slix breathes and wicks," says Hall, who oversees the company himself. "There is a big functional difference that other brands don't offer. We called it Slix because it's like a soft second skin but not as compressed as athletic gear."
While Slix was originally only available on Hall's website, getyourslixon.com, he planned to sell the line, which so far boasts more than 1,000 customers, through golf pro shops across the country beginning this summer.
Jeff Hanson, director of golf for Red Sky Ranch & Golf Club at Vail Resort in Vail, Colo., was one of the first to express interest in carrying Slix.
"They're fabulous," he says. "I just bought some for the shop because I, personally, liked them so much. They're just real comfortable. It's a unique item that you don't really see in most golf clubs."