Humble beginnings are no barrier to success. Always do the right thing. Develop a niche. Set goals. Take calculated risks. Communicate—and then communicate some more. Streamline. Be creative and innovative. Trust and empower your employees. Truly serve your customers. Work hard. Follow the Golden Rule. And be persistent.
That's the collective wisdom of the dynamic businesspeople chosen as finalists in Ernst & Young's Entrepreneur of the Year 2010 competition, which is structured as a regional competition en route to national and international award winners. On the following pages you'll learn why these 38 outstanding leaders have risen to the pinnacle of their professions—and how they're building communities, families, and legacies as well as their companies. Their success stories have the stamp of approval from this year's Ernst & Young judges, who know a thing or two about success in life themselves.
The judges are: M. Jay Allison, president, CEO, and board chairman of energy company Comstock Resources Inc.; David Boone, CEO of American CareSource Holdings Inc., which arranges ancillary medical services for insurance providers; Matrice Ellis-Kirk, managing partner, diversity advisory services, at Heidrick & Struggles, an international recruiting firm; John M. Matheson, managing director of Ikhana Group LLC and former president and CEO of Global Power Equipment Group Inc.; Juli Spottiswood, president and CEO of Parago Inc., a rewards-based incentives company; Stephen Valenta, managing director in NASDAQ's OMX (corporate client) Group; Charles D. Vogt, president and CEO of IP technology firm GENBAND; and Gail Warrior-Lawrence, president and CEO of construction-services company Warrior Group.
We congratulate this year's regional finalists—as well as the big winners—in Ernst & Young's Southwest Area-North (North Texas/Arkansas/Oklahoma), all of whom were scheduled to be honored June 19 at a gala awards ceremony at the Sheraton Dallas.
Kim Pedersen
CEO and Founder
1000Bulbs.com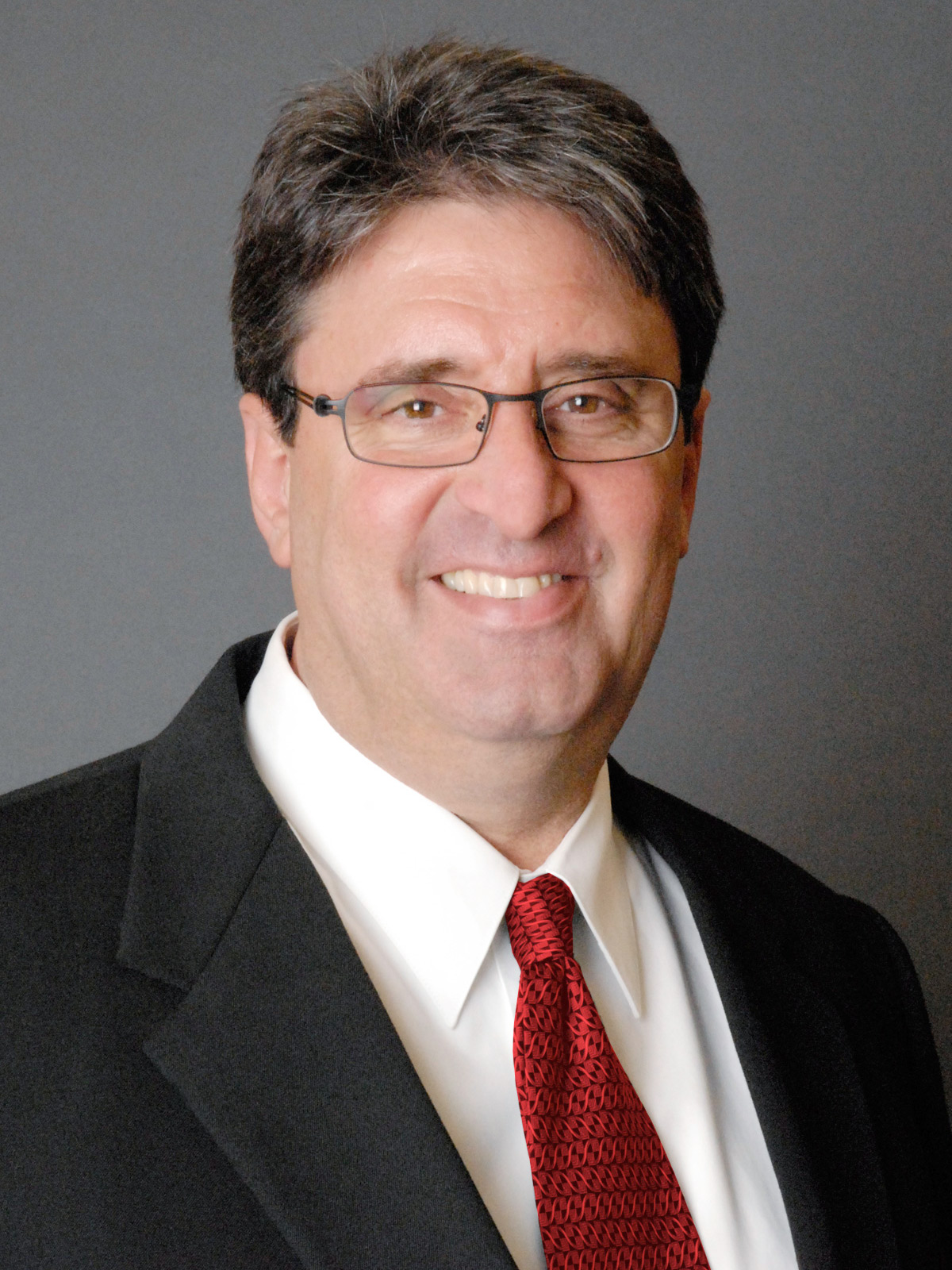 Kim Pedersen's former classmates might have voted him Least Likely to Succeed had the yearbook contained such an "honor." Academically challenged and with few friends, he began smoking marijuana at 18. The drug would destroy the next 12 years of his life.
That was then. For the past 16 years, Pedersen has owned a Garland-based lighting distribution firm, 1000Bulbs.com, with 20 percent to 70 percent annual revenue growth. He employs 105 people.
A nephew nudged him into web sales in 1996, before e-commerce was a buzzword. He's been continuously innovating since and sets daily, weekly, and long-term goals.
His worst mistake early on, he says, was failing to meet the needs of his employees. But he has since turned to the Bible's Book of Proverbs as a leadership guide.
Pedersen said he gains inspiration from those who beat great odds. For example, he loves to watch the "Miracle on Ice," the Americans' defeat of the Russians in Olympics ice hockey in 1980.
He hopes his own failure-to-success story inspires as well. "Not only can you change, but you can make a difference in other people's lives," Pedersen says, "not only yours." —Kerry Curry
Ben Trowbridge
CEO
Alsbridge Inc.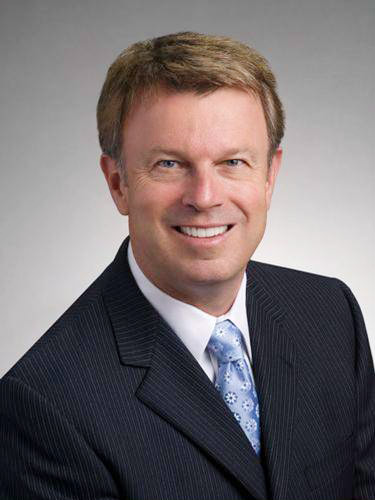 Two recent acquisitions have enabled Alsbridge to differentiate itself from its competitors with a data-driven approach to its IT and business process outsourcing consultancy.
The company's recent acquisition of Dallas-based TAG adds expertise in the telecom network space. The acquisition was part of Alsbridge's strategy to acquire data-rich consulting capabilities under one roof to help big companies reduce costs and improve back-office operations, says Ben Trowbridge, Alsbridge CEO.
In 2008 Alsbridge, also based in Dallas, acquired ProBenchmark and its database of hardware and software pricing. As a result, says Trowbridge, "we have the single largest repository of IT and outsourcing prices in the industry."
The company is in talks with several businesses and expects another acquisition this year, he adds.
As big Dallas brands like EDS, Perot Systems, and ACS fade due to acquisitions by large corporations with headquarters elsewhere, Trowbridge sees the Alsbridge brand rising to greater prominence. The firm expects to grow its local work force from 85 to 100 in the next quarter. It also has a London office.
"We are the new way in how outsourcing is being procured and managed on a long-term basis," Trowbridge says. —K.C.
Bill Cameron
Chairman and CEO
American Fidelity Assurance Co.
In 1977, a plane carrying Bill Cameron's family home from a ski trip slammed into a Colorado mountainside. The accident killed his father, paralyzed his mother, and severely injured him and his sister. They spent two days in the wreckage before being rescued.
Cameron, a teenager at the time, recalls how employees at American Fidelity Assurance Co., an insurance firm built by his father and grandfather, rallied around the family.
The tragedy still shapes his management of the 50-year-old Oklahoma City-based business and drives home its mission of providing for families in their time of need, he says.
Since taking the helm in 1994, Cameron has refocused the business, exiting the major medical field and concentrating on the firm's core strength: disability insurance.
He promotes an extended-family culture for the 1,500 employees, focusing on teamwork and honesty. He allows workers time off to volunteer, matches their charitable donations, offers telecommuting, and rewards performance with a bonus plan open to everyone.
"We are a bunch of good people trying to do the right thing for people," he says. —K.C.
Devender Aerrabolu
CEO and President
American Unit Inc.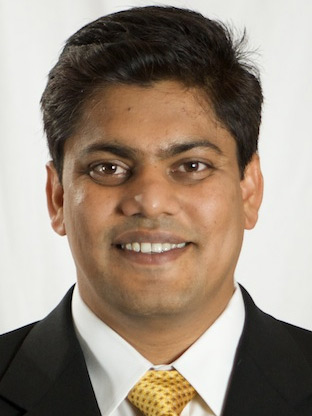 Devender Aerrabolu always dreamed of helping people run their own businesses. He took that vision along with his experience in IT and started his own company, American Unit Inc., in 2003. With $500 invested and the tenacity of a soon-to-be father, Aerrabolu quickly grew Frisco-based American Unit into a leading technology firm specializing in custom business management solutions.
Turning the one-man-operated company into a one-stop-shop for IT professionals—and now employing more than 250 and boasting partnerships with Microsoft, Oracle, and SAP—took some innovative thinking on Aerrabolu's part.
In 2004 he created a hybrid model that included an off-shore element to keep each project progressing day and night. "I wanted to be able to offer something innovative and seamless to my customers," says Aerrabolu. "It has improved quality, and the delivery and customer-service aspects for our client are very effective."
By applying similar innovative practices to reward his employees, Aerrabolu's company repeatedly has been voted one of the best places to work in Texas. —Kristy Alpert
J. Darron Eschle
Chairman and CEO
Andrews Logistics Inc.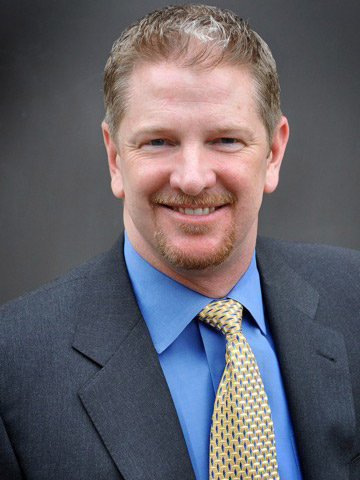 Having worked for transportation giants J.B. Hunt and United Parcel Service, J. Darron Eschle searched out a niche to target for his own trucking startup. He found it in bulk tanker and hazardous materials shipping.
"It's a small market with not as many carriers, and an area where there can be more value-added marketing—where everybody and their dog can't pick the market I'm in," he says.
Eschle's father and grandfather farmed in the Texas Panhandle. His dad later owned a succession of small businesses. Given that example, Eschle says he always knew he'd be an entrepreneur.
"I didn't know whether I was going to be rich or just control my own destiny, but I was going to own a business," he says.
Andrews Logistics, launched in 1997 with partner and co-chairman Bill Andrews, counts Shell Lubricants and Walmart/Sam's Club among its customers. It won the National Tank Truck Carriers Association's Outstanding Performance Trophy for safety (2009).
While Eschle won't disclose revenues, Irving-based Andrews has set a three-year goal of 55 percent revenue growth. —Diana Kunde
Paul Spiegelman
CEO
The Beryl Cos.
National health care reform and new initiatives have The Beryl Cos. poised for growth.
Bedford-based Beryl provides call-center services to hospitals. CEO Paul Spiegelman says the company is expanding from helping patients get in the hospital door to providing a continuum of care.
"The 'patient experience' has become very important in the hospital industry, which is realizing they have to service that customer before, during, and after the actual event," he says. He expects that continuum of care to grow under health care reform.
Beryl's calls to patients after discharge is a new and fast-growth area. The company grew by 13 percent last year and added a 100 percent match to its 401(k) as other companies were contracting and slashing contributions.
In 2009, it formed The Circle to train other companies in employee engagement. It also started the Small Giants community, a nonprofit connecting leaders who believe in a philosophy of building values-based businesses.
Spiegelman says he recently walked away from a major private-equity deal. His reason: concern that the culture he's so carefully built would suffer under a financial investor concerned about shareholder value. —K.C.
Eric Affeldt
CEO and Catalyst
ClubCorp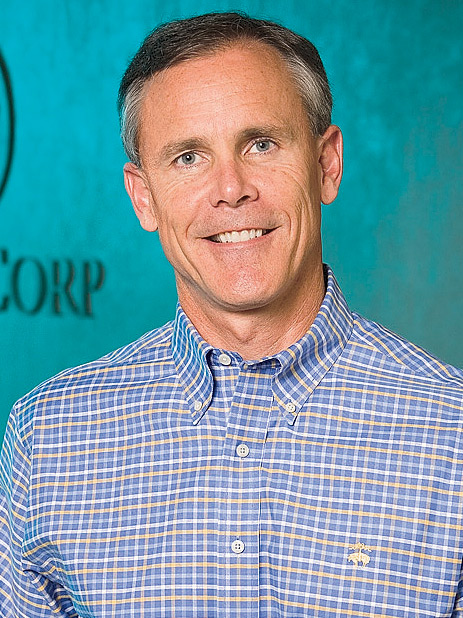 Informed he'd been nominated for the Ernst & Young Entrepreneur of the Year award, Eric Affeldt had a hard time understanding how the CEO of a 53-year-old company with $2 billion in assets and 16,000 employees qualified as an "entrepreneur."
"I'm not a guy who started a company in a basement and built it into a business," he says.
Nonplussed, Affeldt turned to Webster's and discovered that an entrepreneur is also one who manages a business and assumes risk, which made perfect sense to him.
"I wasn't here in '57 when the company was founded," he says, "but I'm tasked with managing the evolution and development of it and, when you buy a business for $1.5 billion and borrow money to do so, you're definitely running a risk," he says. He was referring to the 2007 purchase of Dallas-based ClubCorp by KSL Capital Partners, of which Affeldt was a founding partner.
Affeldt immediately signaled his intentions when he put the title of CEO and Catalyst on his business card upon taking the helm after the acquisition.
"If someone isn't willing to try new things," he says, "it's time for them to look elsewhere for employment. We can't stop being creative, and that requires constant communication and, sometimes, encouraging people not to be afraid of failure."
Despite the recession, Affeldt's approach has borne fruit. The last three years have been the most profitable in ClubCorp's long history—results that speak for themselves. —Jay D. Johnson
Don Clampitt
Chairman and CEO
Clampitt Paper Co.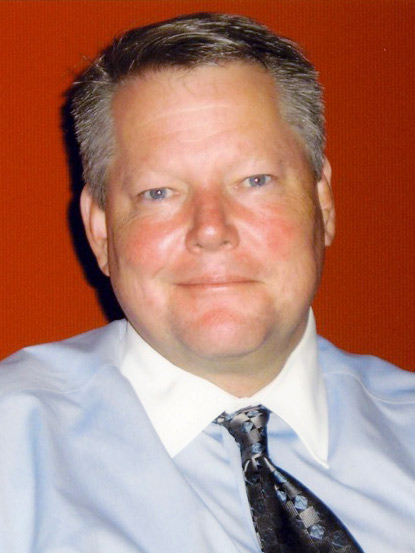 At a noisy vendor event in 2008, Don Clampitt glanced at his cell phone and saw he had lots of messages. He picked up the first one. "Don, we've got a flood going on here. Would you mind stopping by your place and picking up some extra flip-flops?"
The water main feeding sprinkler heads in Clampitt Paper Co.'s warehouse had burst, soaking stored paper. "Our employees rallied around; our customers rallied around and let us refill paper. That turned out to be one of our biggest months," Clampitt says.
No stranger to big months, Dallas-based Clampitt has doubled revenue since he took over as CEO nine years ago, adding to the sales force and acquiring a division of another paper company. He also launched a "creative center" that allows graphic-arts professionals to experiment with ideas for paper use. 

His late father's shoes were hard to fill, Clampitt says. "This was his baby that he started from scratch" in 1941. Asked about a paperless future, Clampitt quotes his dad: "There'll be a paperless society when there's a paperless restroom." —D.K. 
Sunil Dharod
CEO and Owner
Dharod Inc.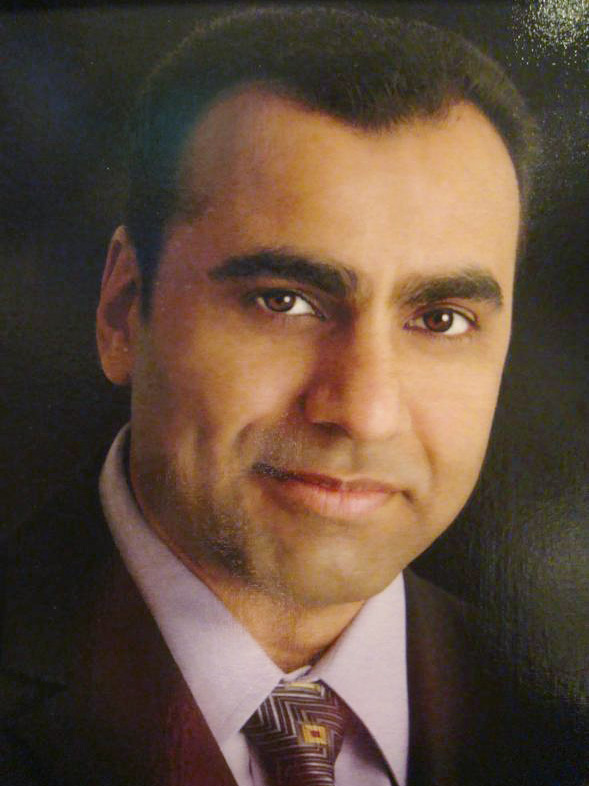 Sunil Dharod—the owner of 37 Applebee's and 18 Burger King franchises in Dallas and North Texas—began his business career when he was 7 years old, buying and selling milk bottles in the streets of Mumbai, India. Those humble beginnings certainly shaped his approach to business.
"I am not in the restaurant business; I am in the people business," he says. "I myself used to wash dishes and cook and close at night, so I understand hard work. But the No. 1 thing needed to be successful is to put a team together that will do it because they want to, not because they have to."
Dharod's focus is not just on making the customer happy, although he does that. His primary goal is not even the bottom line, though that is healthy as well. Rather, Dharod's focus is on making everyone around him—family, employees, customers—as happy as he is.
So what does the future hold for Dallas-based Dharod Inc.?
"We are always looking at new opportunities," he says. "But we will grow not just for the sake of growth. It is extremely important to be happy and content at the same time." —J.D.J.
Vanessa Ogle
Chairman, President, and CEO
Enseo Inc.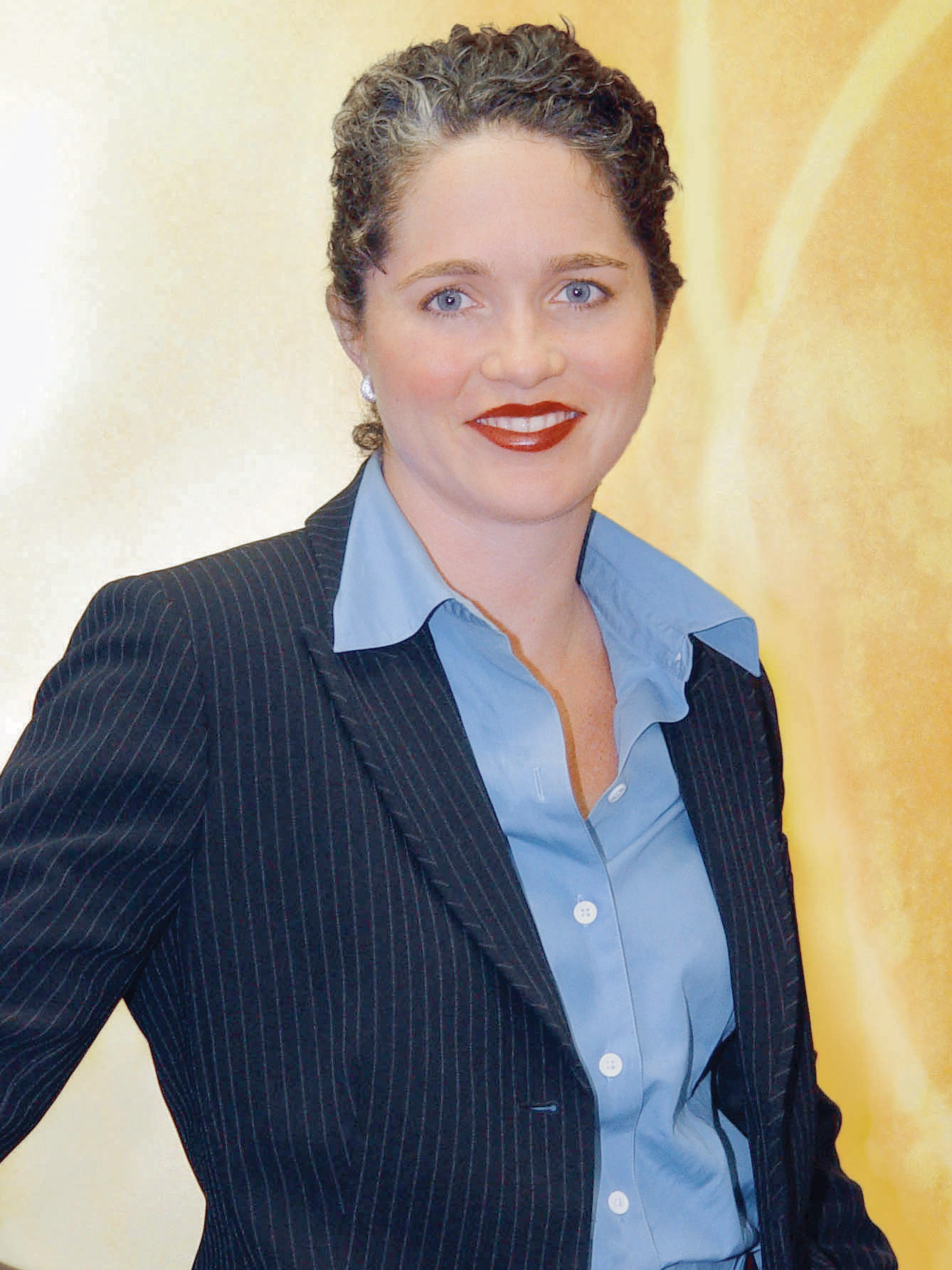 Getting interrupted by a 3-year-old's excitement about a strawberry while meeting with a client isn't a rare occurrence for Vanessa Ogle, mother of two and president and CEO of Enseo Inc. Ogle frequently brings her two daughters—10 months old and 3 years old—with her on business trips so she can wear both her mom and CEO hats at the same time.
Keeping up with changing responsibilities has never been an issue for Ogle, whose interest in technology led to starting a company purposed with continually developing the next generation of technology. She has since grown Richardson-based Enseo into a high-tech firm that designs hardware and software solutions for Digital Media Engines used in premier hotels, digital signage systems, and stadiums.
Over the last 10 years, Ogle has worked to get Enseo's technologies in more than 500,000 hotel rooms nationwide and in markets ranging from arenas to cruise ships. "We've worked really hard to become core infrastructure for our end-user customers," she says. "We now have companies designing to our product, allowing a huge amount of growth for us in the next three years." —K.A.
Audrey Reed
Executive Director
Essilor Vision Foundation
For many years, Audrey Reed procured goods and services for Essilor of America, the billion-dollar lens maker.
Now she's using her shrewd negotiating skills to ask the big companies she once bought from to support the Essilor Vision Foundation, which offers vision screenings and glasses to low-income children.
"If you are buying something from a vendor, they are your best friend. When you are asking something from them, they don't know you exist," she says. But Reed adds that the good relationships she fostered with past customers have resulted in opened doors—and pocketbooks.
Since 2008, the Dallas-based foundation has screened more than 15,000 children and provided 4,000 pairs of glasses. About 25 percent of school children have vision problems that can affect learning. Screening via school nurses has drawbacks as staffs get cut, and resources for follow-up are limited.
Essilor brings an eyeglass van to schools to get kids fitted with glasses, says Reed, and provides follow-up visits as well.
"It is amazing what people will give when you are sincere," she says. "It's amazing how good people are to other people." 
—K.C.
Jeffery D. Hook Sr.
CEO
Fellowship Technologies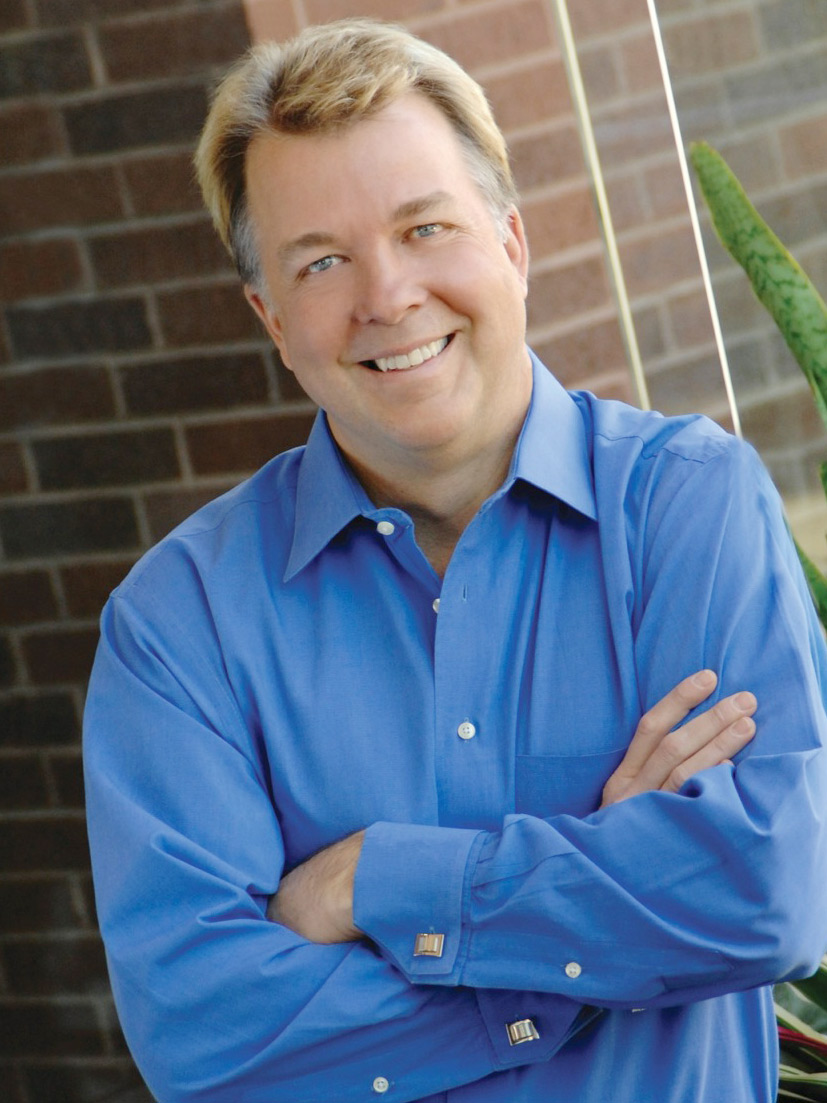 A church is really a customer service business, says Jeff Hook. People don't choose one church over another because it has a better God. "They go because they have certain needs, and those needs are met," he says.
Fellowship One, the database product Hook's company provides to more than 1,400 churches worldwide, is aimed at allowing churches to manage their membership database more efficiently, minimize administration via the web, and gather data to better serve members of the congregation.
Says Hook: "We sell an approach to running a better church." 
With a background in information technology and consulting, the former vice president of operations at i2 Technologies first declined when offered the option seven years ago to take over and expand a software program developed by his home church, Fellowship Church.
"Then I started whiteboarding everything that had started clicking," Hook says. "And I think it was also something divine that clicked in my head."
The resulting, Irving-based company will do about $10 million in revenue this year, he says.
 —D.K.
Patrick Hunn
President
First Place Foods LLC
Patrick Hunn is in business to win. His competitive nature was even the reason behind his company's name: First Place Foods. 
Hunn learned the pickle business from his father, and later worked for Vlasic. In 2006, Hunn bought a pickle plant that focused on the foodservice industry, inheriting just two customers. 
He re-engineered the plant to package premium refrigerated pickles, reformulated the recipes, and set out to find new customers. 
Today he boasts more than 150 customers, relying on his industry reputation, the quality of his product, and sheer determination. Garland-based First Place Foods became profitable in 2009.
Entrepreneurs should follow their dreams but calculate risk, Hunn says: "It will always cost more than you ever dream, and success will take longer than you expect." 
Hunn isn't ready to call his business a success, but he hopes to be a role model on how to do business.
"We don't believe we can necessarily change the world by the pickles we make," he says, "but we might be able to change the word by the way we do business." 
—K.C.
Cade Thompson
Chairman and CEO
Halo Cos. Inc.
Cade Thompson took Halo Cos. public in 2009 to gain access to capital. But he had another reason as well: reputation.
The for-profit credit repair/debt settlement industry isn't exactly a poster child for business ethics. Thompson, whose Allen-based firm also provides mortgages and other financial services, welcomes the new scrutiny as a public company. He believes it will make institutions such as private-equity firms see the company as legitimate as it eyes expansion into the B2B marketplace. 
"Going public helps us rise above the muck and mire," Thompson says. "We are open with our books … which allows us to wear a whiter robe." 
Halo's average customer is a renter with $35,000 in credit-card debt and a 480 credit score. Halo helps these customers resolve their debt and raise their credit scores, putting them on the path to home ownership.
Proprietary software developed in-house has been a key to the company's ability to stay nimble and efficient.
"We are an up-and-coming star," Thompson says. "Hopefully, we'll be recognized as a contributor to helping American consumers dig themselves out of the plight we find ourselves in today." 
—K.C.
Gilford A. Stricklin Sr.
Founder, Chairman, and CEO
Marketplace Ministries
If Gil Stricklin had been the quitting type, he would have thrown in the towel the first week he tried to launch Marketplace Ministries. "The first 10 businessmen I talked to gave me 10 reasons it wouldn't work," he recalls.
He persisted, however, and the result is 2,519 workplace chaplains serving 117,966 employees in 331 companies. Stricklin's concept was to adapt the military chaplaincy, where he spent his early career, to the business world.
"Seventy percent of the American work force doesn't have a personal relationship with a priest, rabbi, or minister, but they still have needs, they still have problems, they still need somebody to help them," he says. Plano-based Marketplace Ministries, a nonprofit corporation, pioneered the model of fee-for-service chaplaincy for business—to perform weddings and funerals, to visit the sick, to counsel but not proselytize, he says. 
At age 75, Stricklin—excited about new client Ping golf clubs—isn't ready to retire just yet. "I tell you, it's so exciting, who wants to sleep?" he says. "I feel like I'm wasting time going to bed at night." 
—D.K.
Ricardo Garza
President
La Mexicana Tortilla Factory Inc.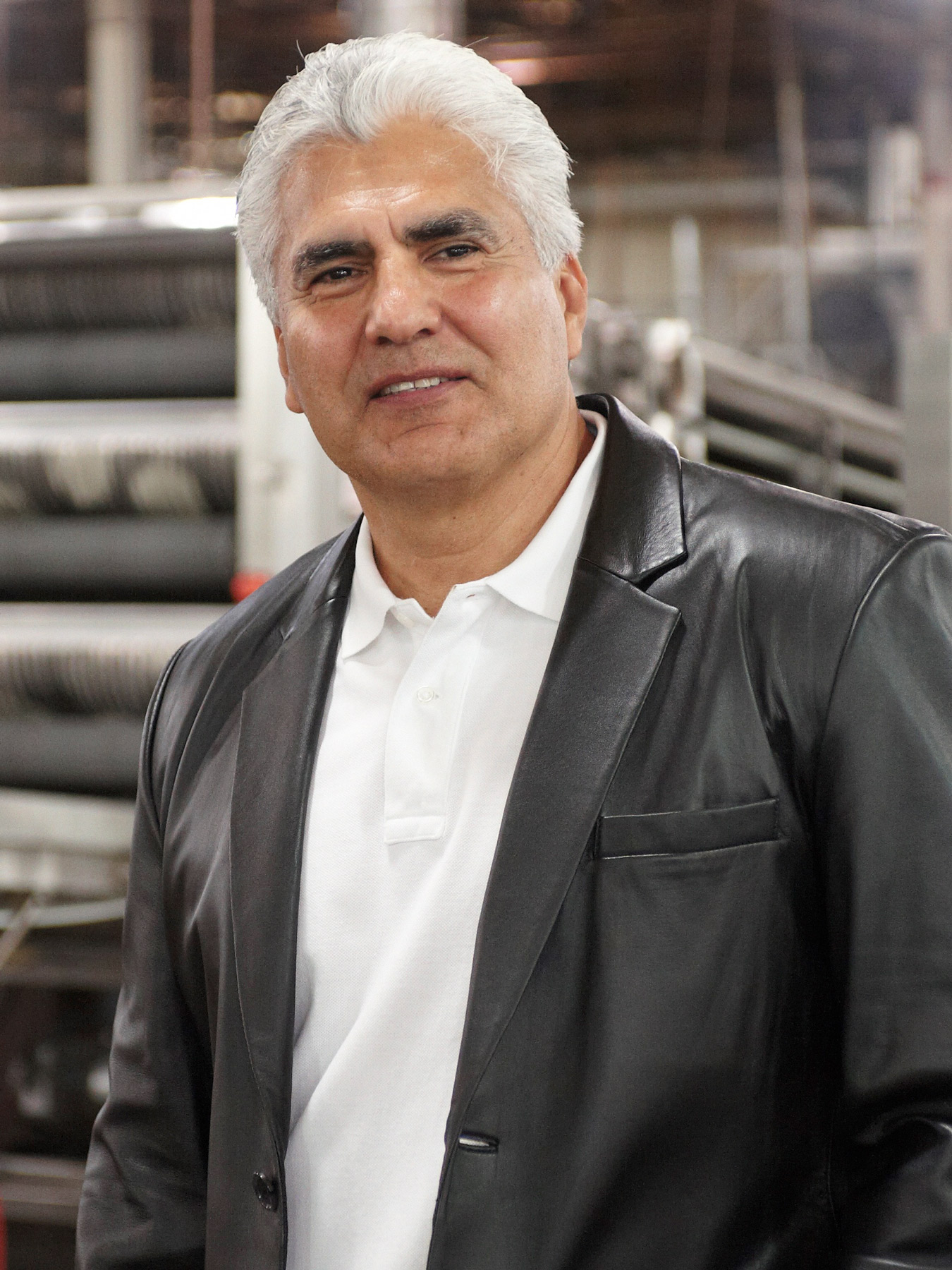 When a partnership in a tortilla factory began to fray, Ricardo Garza knew it was time to strike out on his own.
In 1997, without a single customer, he launched La Mexicana Tortilla Factory in a 12,000-square-foot building. He wooed some of his first customers from the former partnership and soon growth was on the fast track. By 2005, Garza had moved his business into 110,000 square feet of space.
His secret has been to make products to fit his customers, not to make the customers fit his product, he says. Duncanville-based La Mexicana makes more than 200 types of tortillas to fit the needs of its clients—Mexican and Tex-Mex restaurants, mainly in Texas and surrounding states.
Garza sees his growth potential as enormous as tortillas become mainstream. "Everybody is eating tortillas, not just Mexicans," he says, calling tortillas as ubiquitous as bread in most kitchens.
Garza also believes in reaching out to the community. Last year, he helped a friend form a boxing club for inner-city youth, raising funds and providing a former plant site for the club. Now from 40 to 60 youths attend every day. 
—K.C. 
Edward M. L. Peters
CEO
Open Connect Systems Inc.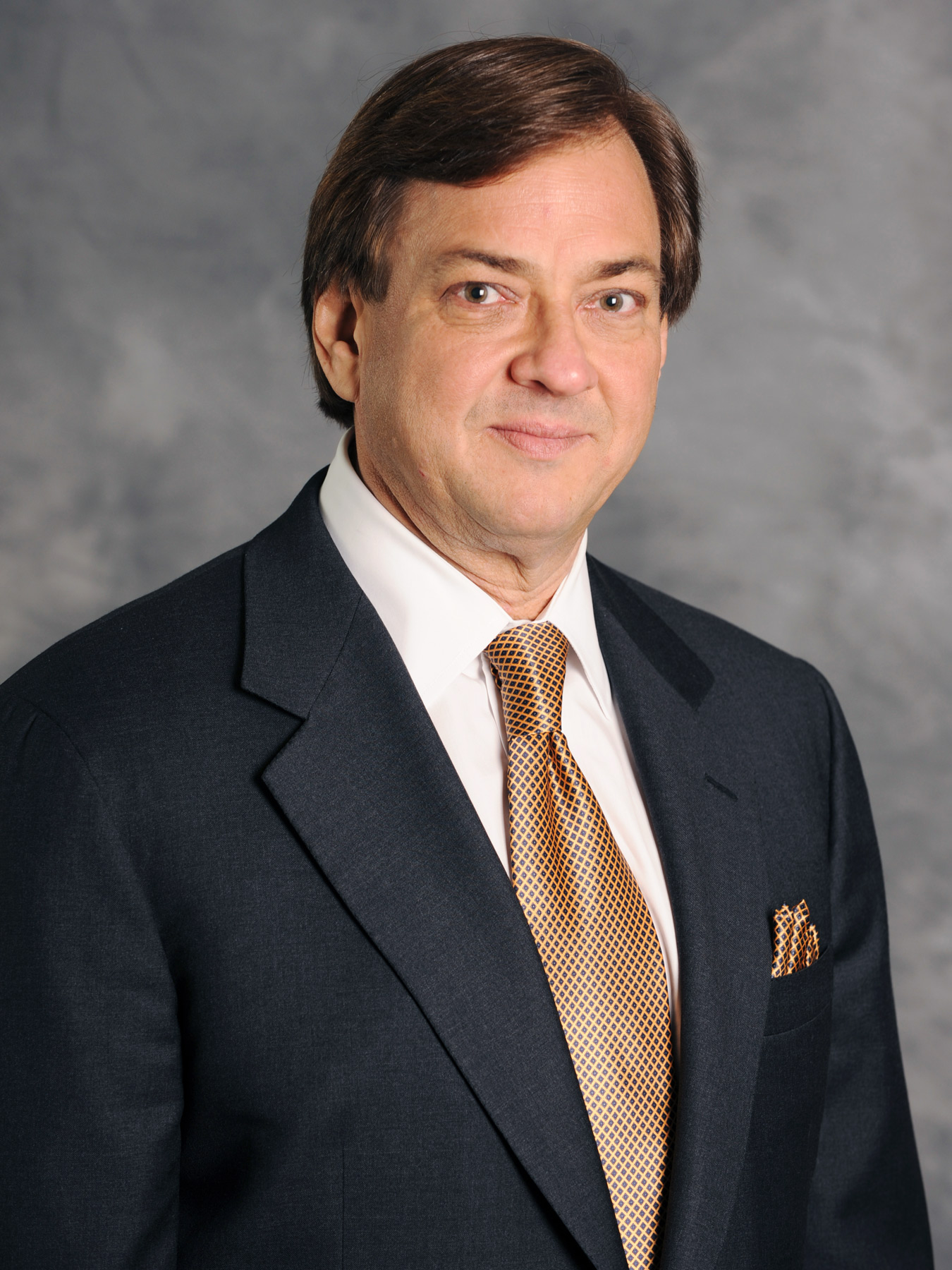 After a successful career spent running and then leveraging the buyout of DataDirect Technologies in Rockville, Md., Edward Peters made an unconventional decision: He bought Open Connect Systems and moved to Dallas in 2005, based on an idea he had sketched out on a whiteboard. 
The company already had a successful Web-to-Host product, but Peters saw more potential. 
"I knew that if we could collect data and put it into a database—and then build it in such a way that the model would be something that would emerge from the data we collected, almost on a biological standpoint or an emergent model—we would have the first database of work in a digitized environment," he says.
It was then that Peters began developing a product called Comprehend, using the cash flow and technology of Open Connect's legacy product to launch the company into a new market. 
Comprehend incorporates everything from discovery to analytics to implementation, allowing the company to fully commit itself to understanding what its customers want to achieve, then working with them to achieve it. 
—K.A.
Christopher W. Roussos
Chairman and CEO
OrthoSynetics Inc.
Brought in to rescue a company that had been damaged by Katrina, then investigated for fraud and filed for bankruptcy, Chris Roussos relied on leadership lessons he first learned as a captain in the U.S. Army Rangers.
"Do the right thing. Set goals. Communicate clearly," he says. 
After prospering for nearly 20 years providing business and marketing services to orthodontic practices, OrthoSynetics had nearly failed. Then venture capitalists Silver Point Capital bought out other debtors in 2007 and hired Roussos.
His first job, as he saw it, was to identify capable and talented employees and "engage them at a trustable level." To do that, he met with every employee individually during the first 30 days of his tenure, asking them all the same 10 questions. "Things like, 'If you were the CEO, what would you do?' " Roussos recalls. 
At the end of every 12-hour day, he plotted their responses.
As a result of such efforts, Southlake-based OrthoSynetics has gone from $200 million to $220 million in top-line revenue over three years. "Same-store net income at the practice level is up 15.8 percent" in the most recent quarter, Roussos says. 
—D.K.
Alan Bratton
President and CEO
Paranet Solutions LLC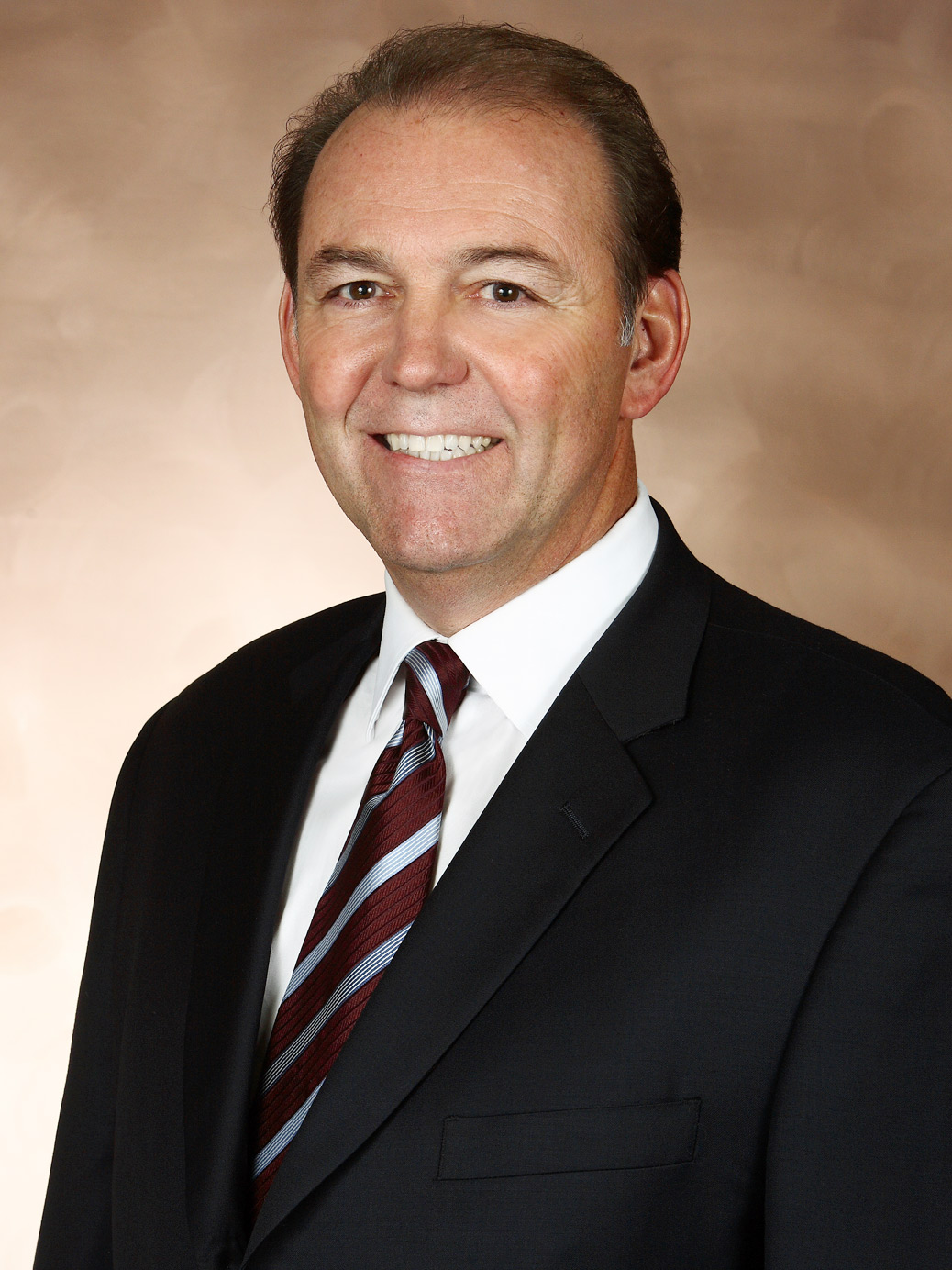 Everything Alan Bratton learned about being an entrepreneur he attributes to his time spent at the breakfast table with his parents: work hard, treat other people like you want to be treated, and realize that honesty is the best policy. 
"I've stuck with those three things since my early days, and that has allowed me to be successful," says Bratton, Paranet Solutions LLC president and CEO. 
Success is one thing Bratton has come to know well. After successfully running two start-up companies, he took on his next challenge heading up Paranet, formerly owned by Sprint, in 2006.
Under his leadership, Dallas-based Paranet—now an international company—has embraced new technologies and enhanced them with its own proprietary code to provide IT service to small and mid-sized businesses. 
"From the technology standpoint, we've continued to invest in technology and automation tools that allow us to do things for our clients on an ongoing basis that are leading-edge," Bratton says. "For example, we just implemented new software to over a thousand laptops and desktops in one night … remotely." 
—K.A.
Chad Richison
CEO
Paycom
The sport of wrestling developed entrepreneur Chad Richison's determination. Wrestling, he says, teaches you how to get off your back and onto your feet.
Richison sunk everything into starting Paycom, an Oklahoma City payroll services provider, in 1998. To survive, he got creative with credit cards—taking out the full advance on a card all at once and then applying for another card and doing it all over again. 
"I knew Paycom would fly once we got her airborne," he says. "I just needed more runway." 
Today, Paycom is growing by 500 new customers a month who tap into its easy-to-use web-based software, Richison says.
The company also promotes from within, but requires work in the trenches first. "We've built a culture around being perfect on a payroll," he says. "To build that culture, you have to come in and experience it before you can ask it of others." 
Entrepreneurs should put their financial life on the line when starting a business, he believes. "You need to be all the way in," he says, "so that failure isn't an option." 
—K.C.
Carl D. Soderstrom
Chairman and CEO
PhyServe Physician Services Inc.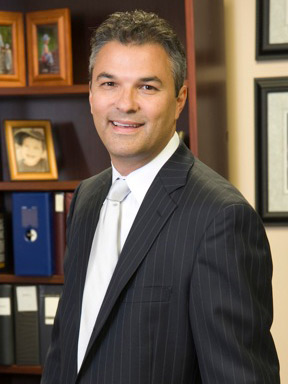 Working with his dermatologist father after earning an MBA from Notre Dame, Carl Soderstrom learned that "good physicians and good businesspeople put together make one and one equals three."
That philosophy is what makes Dallas-based PhyServe Physician Services tick. The 13-year-old company that Soderstrom joined "in its infancy" provides back office support to physicians and physician groups—a hard sell at first, he says. 
"I think physicians in general like to be independent," Soderstrom says. "Yet they are realizing in more numbers than ever today that being in single large groups benefits them—they get better reimbursements, can leverage purchasing, have opportunities to own ancillary equipment where they can do more testing."
The approach has paid off with growth rates averaging 30 percent annually over the last 12 years, Soderstrom says. 
An entrepreneur has to "love what you do with every strand of DNA in your body," he says, reaching for a medical image. "You'll not only be thinking about it all day long, but all night long and all weekend long." 
—D.K.
Hillary Bell
CEO
Professional Clinical Laboratory (ProLab)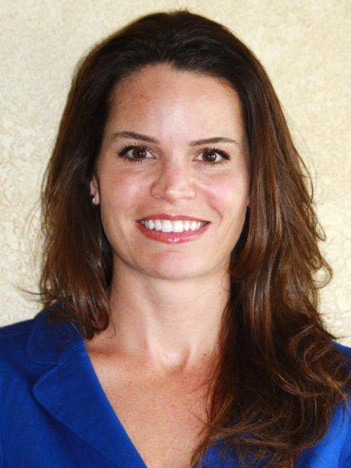 Hillary Bell worked for an independent laboratory while at Texas Tech, and soon realized entrepreneurship was the only route for her. 
"After college it was hard" working for others, she says. "You come up with ideas and you get turned down, because you don't have enough experience."
Bell persuaded her college employer to go into business with her and, in 1999, ProLab was born. The Fort Worth-based company now provides same-day lab results for patients in 650 client skilled nursing and acute care facilities in five states. ProLab's quick turnaround, accomplished through "a pretty good geographic footprint" of satellite and full-service labs, is key to its strategy.
Bell is no stranger to adversity. Her business partner died suddenly in 2000, but she was able to take over at age 26, doubling market share each year for the next five. A single mom with three small children, "I'm home for dinner with them every night," she says, trusting her strong company-leadership team. 
Challenges, Bell says, have only made her stronger. "It's not about the money. It's about, I love what I do." 
—D.K.

Rajendra Patel
CEO
Premier Hospitality Management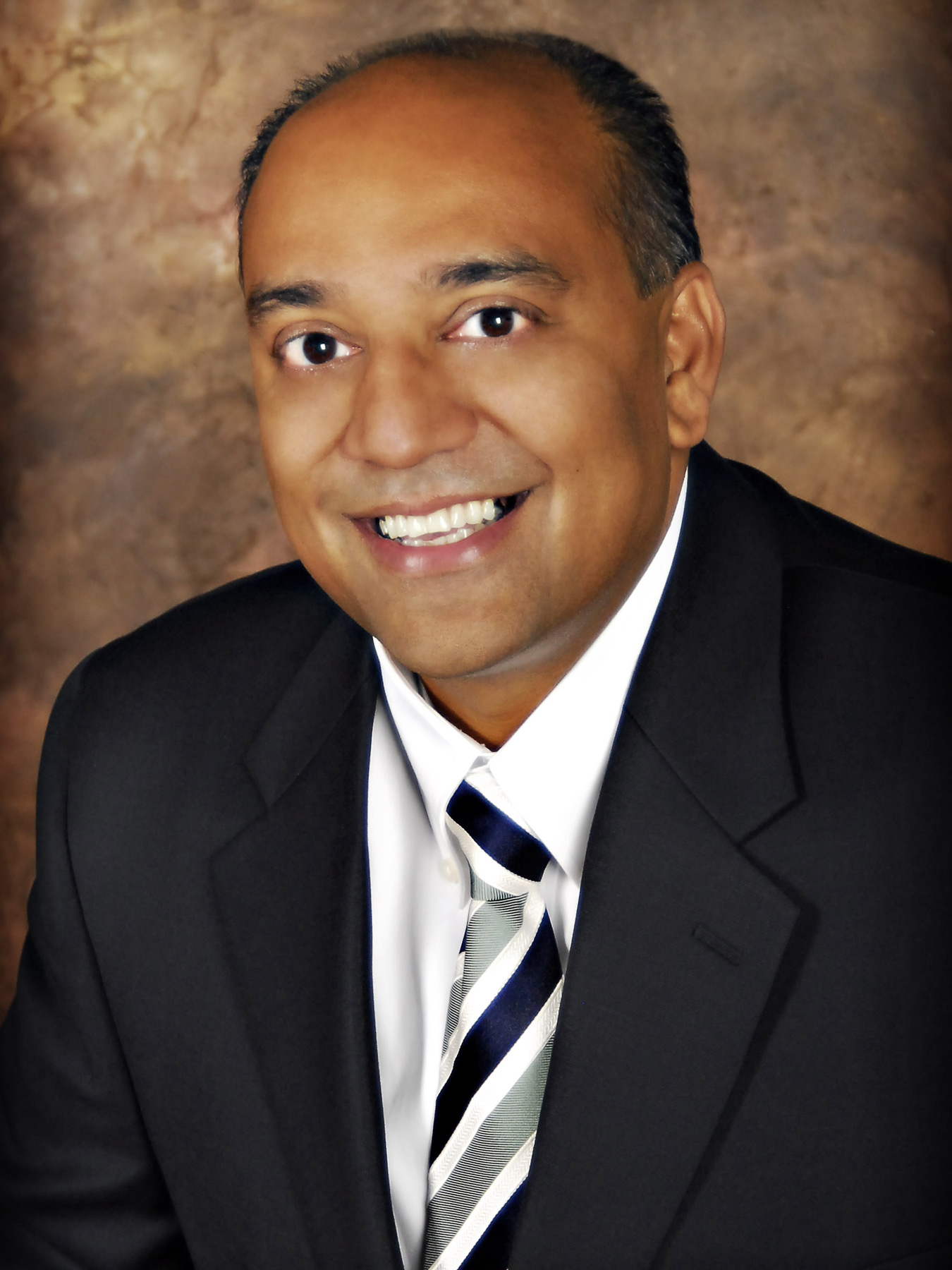 "I'm 47 and have never had a job," says Raj Patel. "I had two scholarships to [the University of Oklahoma] to study chemical engineering and, two years into it, I realized that I never wanted to work for someone else. I was reading The Wall Street Journal instead of thermodynamics," he recalls with a laugh.
After immigrating to the U.S. from England, Patel's introduction to the hospitality industry came in his parents' 28-room roadside motel, where he cleaned rooms and hated every minute of it. When the 1980s real estate bust hit, though, he knew an opportunity when he saw it and snapped up two hotels in rural markets for pennies on the dollar. 
Durant, Okla.-based Premier Hospitality Management was born, along with a strategy for growth that has served Patel well through thick and thin.
"We were in Durant and Atoka, Okla.," he says, "but we realized our customers were coming from major markets like Dallas and Oklahoma City. It's great to have the best product in a small, tertiary market. That's how Walmart started. If we can exploit this niche and gain market share, we will be viable for the long term. To this day we continue to grow, and I still like that strategy."
While Premier currently has 16 properties in North Texas and Oklahoma, Patel expects to own 30 hotels and generate $50 million in annual revenue within five years. Not bad for someone who claims never to have had a job. 
—J.D.J
Marie Diaz 
CEO
Pursuit of Excellence Inc.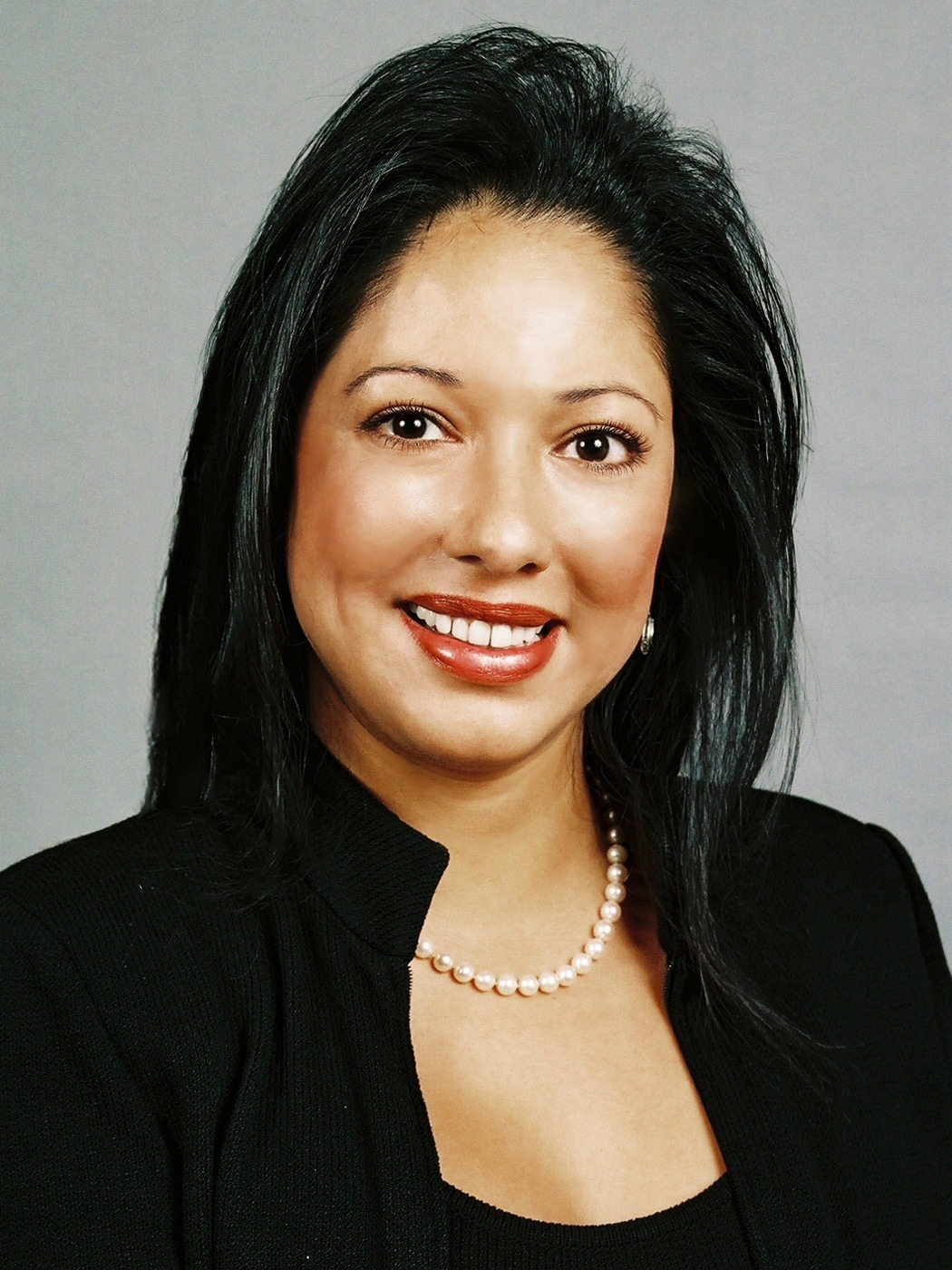 Success is a journey, says Marie Diaz, CEO of Dallas-based Pursuit of Excellence Inc.
Her entrepreneurial journey began in 1994. Then in her 20s, she was exhilarated about starting her own business, but also devastated when her mother, her key source of inspiration, died that year.
The human resources and leadership training consultancy she formed has grown and thrived. Its revenue has doubled each year for the past three. 
Diaz plans to enter the Atlanta market this year and is eyeing Chicago for next year. She already has a presence in Australia, where she combines business in Sydney with her passion for scuba diving. 
Giving back to the community and helping to develop future leaders is a cornerstone. She established a program for the Dallas school district this school year called the "Making of Champions" to develop personal leadership skills in children. Another phase of the program focuses on student councils learning to lead others.
Entrepreneurs, she says, should be creative and persistent. "I use the saying, 'Success doesn't come to you. You have to go get it.'" 
—K.C.
Emmett E. Moore
CEO and Founder
Reliant Hospital Partners LLC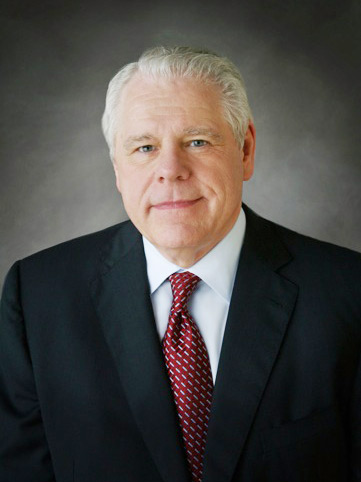 During more than 35 years in the health care business, Emmett E. Moore's forte has been finding underserved niches and addressing them efficiently. His latest in a string of startups is Reliant Hospital Partners, owner and operator of rehabilitation hospitals. 
"I've been involved in the starting of several companies, three of which have gone public," Moore says. "I enjoy seeing opportunities out there in health care." 
Sixty-eight year old Moore launched Addison-based Reliant in 2005 to address a shortage of rehab beds with hospitals designed and operated solely to serve that market. The company has completed five hospitals and has five more under way.
"I will tell you the one thing I've learned," Moore says. "You have to provide the highest quality, with great outcomes and patient satisfaction in a safe environment. We can do it at a reasonable cost. That's my strength."
Reliant's hospitals are designed with private rooms and a focus on returning patients to independent living. Says Moore: "We are anticipating the fact that we have an older generation bubble that's looming."
 —D.K.
David Kirk
President and CEO
RF Monolithics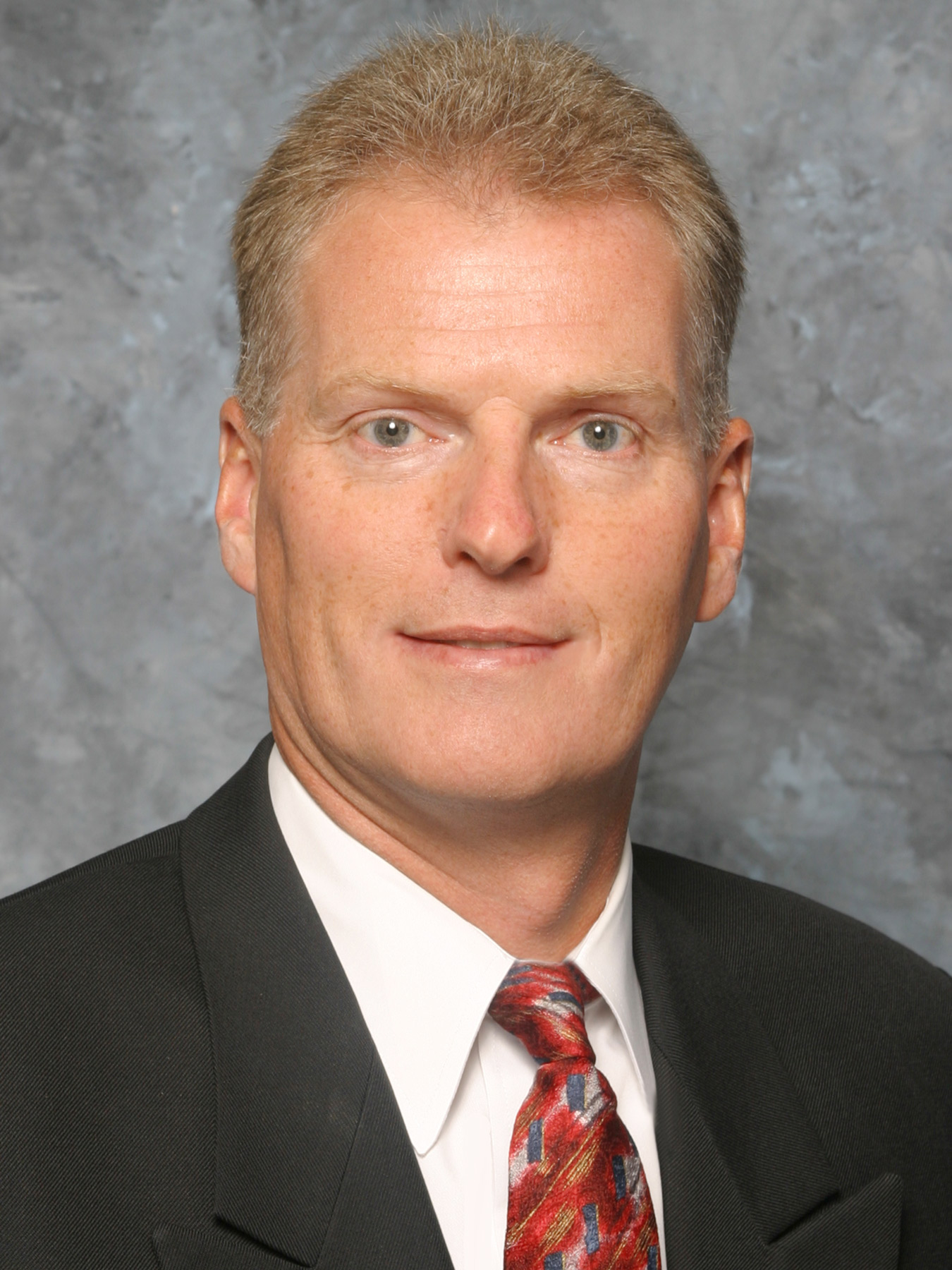 Although RF Monolithics went public in 1996, after spending more than 15 years as a privately held business, most people don't realize it's the company's technology they're using every time they lock and unlock their car remotely. 
David Kirk started at RFM in 1998 as vice president of marketing after years spent heading up the North American marketing efforts for a large Japanese technology manufacturer. Roughly a year and a half into his position with RFM, the board promoted him to CEO and president. 
Under his leadership, Dallas-based RFM—founded in 1979 as a Texas Instruments spinoff that designed and manufactured low-power RF products using "surface acoustic wave" technology—has seen many beneficial changes. The most significant: broadening the company's product mix to incorporate new uses like WiFi and medical implants with wireless connections. 
"We were so heavily dependant on one type of product and one type of market," Kirk says, referring specifically to creating keyless entry applications for automotive companies. "I think our team has done a very good job of utilizing that same technology and moving it into new industries and machine-to-machine [M2M] networks." 
—K.A.
Ed Vierling
CEO
Sharon Young Inc.
Dallas-based women's wear manufacturer Sharon Young Inc. has grown 500 percent over the past three years despite economic turmoil. That has even Ed Vierling, CEO, scratching his head.
But those who know him say Vierling has a knack for calculating risk, like his decision to buy Jerrell, a company he used to run, from Haggar, just as the recession hit.
It was a gutsy call, Vierling admits, but he liked the strength of Jerrell's Multiples line—popular at stores like Nordstrom. "We've always been risk-takers, but at the same time it was well-thought-out risk," he says.
As the economy worsened, business boomed, Vierling says, because stores flocked to the stability of a well-known manufacturer like Sharon Young rather than risk buying from a newbie.
Now Vierling is on the prowl for more acquisitions. One secret to his success: Buying brands that have a loyal following and bringing the design talent on as an equity partner.
Entrepreneurs should enjoy the ride up, but realize there will be a ride down, he warns. In the meantime, Vierling says, "Sleep with one eye open." 
—K.C.
Lance Crosby
CEO
SoftLayer Technologies
Access to capital has been a key driver—and a challenge—for IT and web-hosting company SoftLayer Technologies, which has catapulted itself to a $100 million company in just four years.
Lance Crosby put in $1 million of his own to help start the venture. Early capital came from other partners and angel investors. SoftLayer has since tapped large sums of venture capital, private equity, and bank financing to fuel its meteoric rise.
The Plano-based company, whose niche is serving small and mid-sized companies, was scheduled to open a new headquarters and a second Dallas-based data center in July. It has grown from 12 to 150 workers with data centers in Dallas, Seattle, and Washington, D.C. California and London centers are to open soon.
SoftLayer's revenue soared more than 250 percent in 2009, due in part to companies seeking cost-savings by outsourcing. The company also added "cloud computing," which has become 5 percent of the business in less than a year, Crosby says.
"We just want to build a great company," he adds, "and deliver a great service to our customers."
 —K.C.
Ed Bowman
CEO and President
SOURCECORP Inc.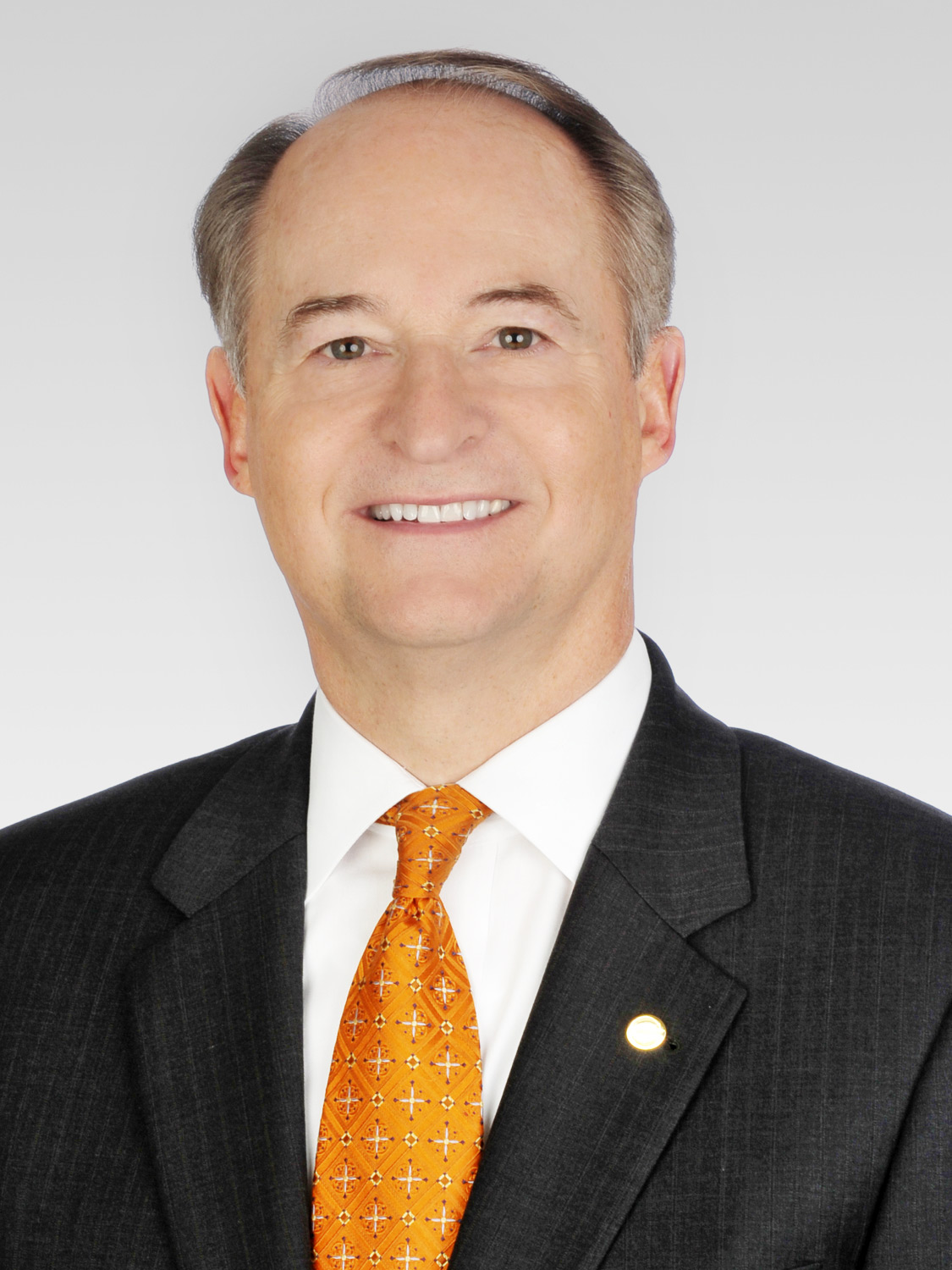 Ed Bowman spent 25 years working for others before going into business for himself. His idea: Consolidate the fragmented document-management industry to create the first national single-source provider of such services.
SOURCECORP Inc., formed in 1994, got moving with the 1996 roll-up IPO of seven geographically diverse companies involved in document storage and management, and data capture. It subsequently acquired 65 more companies and expanded into business process outsourcing and consulting.
Taxed by fast growth and a 24/7 work schedule, Bowman reorganized the company in 2002 into six business units, entrusting leadership of each one to others. Today the Dallas-based company pulls in $336 million in annual revenue. 
SOURCECORP transforms critical functions for its clients, accelerating their business performance. It developed an electronic file exchange system for a large mortgage company, for example, that is accessed by 10,000 users a day.
SOURCECORP, which went private in 2006, will still consider an acquisition, but recent growth has come through new markets like India and the Philippines and the addition of services to existing markets. "Our sustainable advantage," Bowman says, "is our ability to innovate." 
—K.C.
Jeffrey Zisk
CEO
SpeedFC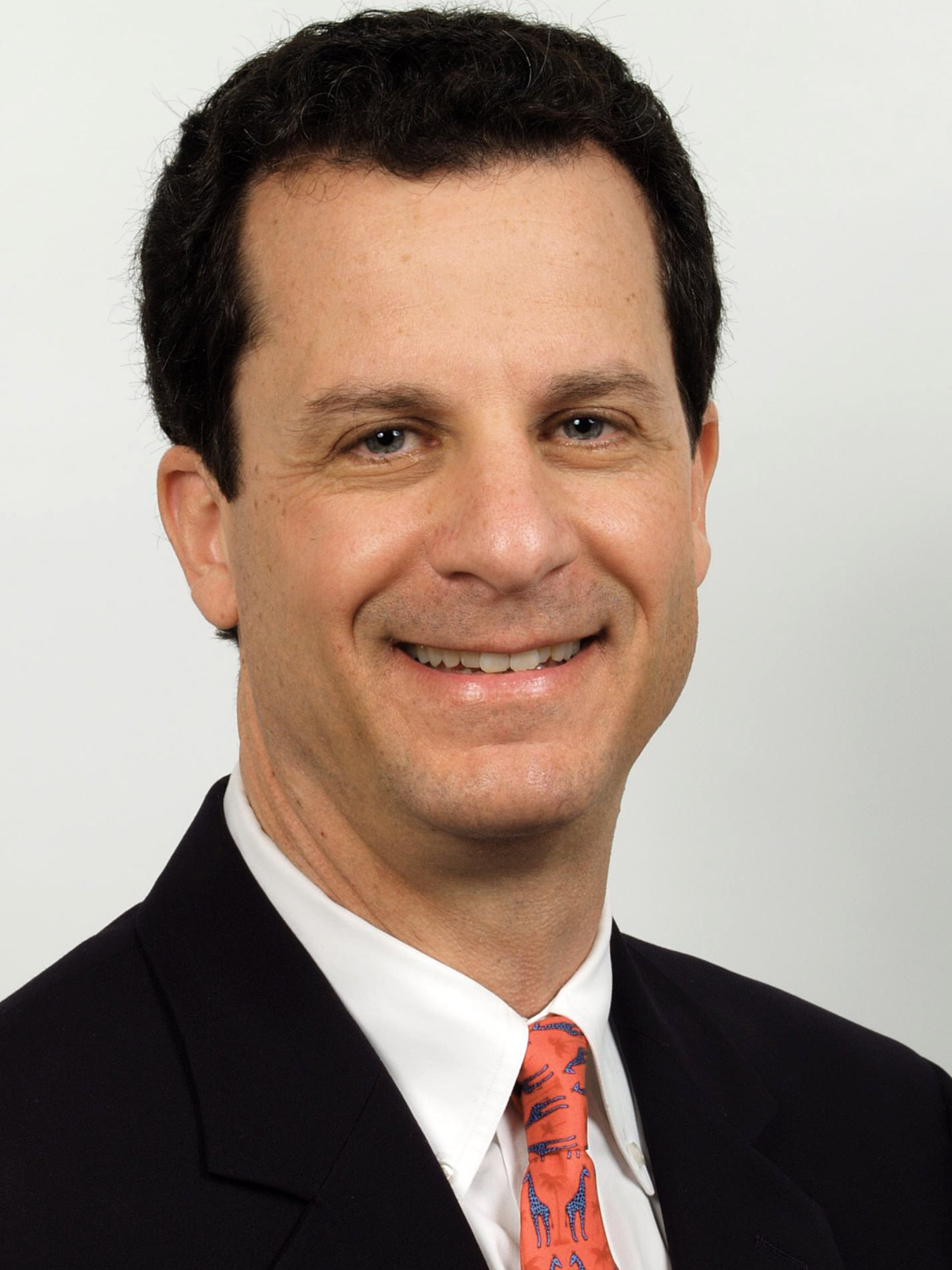 SpeedFC, which provides fulfillment and call-center services to Internet retailers, is Jeff Zisk's fourth startup. As one would expect, he has his business philosophy pretty much nailed down at this point.
"Everything makes a difference," he says. "It's not just senior executives who make a difference. Everything that everyone does makes a difference, and we use this philosophy every day. It doesn't matter whether you're packing an order, designing a website, or just conserving office supplies. It all makes a difference, and that's a big reason we've been profitable every year except one in the 10 years we've been in business."
As with most Internet start-ups, Dallas-based SpeedFC is not top-heavy with management or layered with bureaucracy, so Zisk encourages employees to make decisions and take action.
"I would describe my management style as very detail-oriented," he says. "I always ask, 'Did we do the right thing?' It's a moral thing, but it's also an approach that will help us make the right decisions. Did we put in enough energy to make the right decision? I encourage people to make decisions. If it's wrong, it's wrong. We'll recover, as long as we keep doing the right thing."
 —J.D.J.
Melanie Mroz
President and CEO
SouthPeak Interactive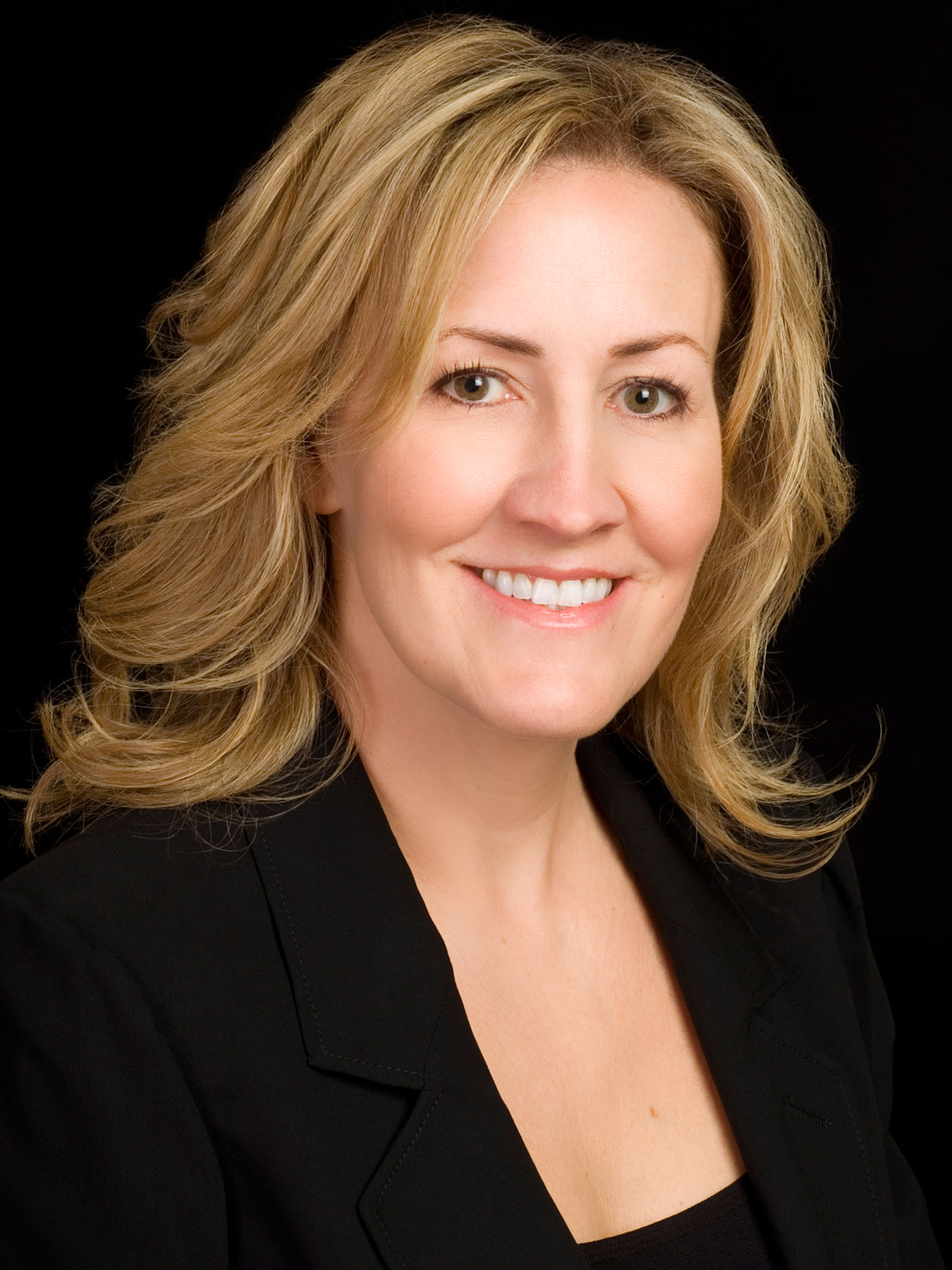 It wasn't until her short hiatus from the gaming industry to pursue a career in fashion that Melanie Mroz, president and CEO of SouthPeak Interactive, truly realized her passion for technology. "It turned out to be the longest year of my life," recalls Mroz, who quickly returned to the fast-paced world of technology—and has yet to look back. 
Taking over videogaming publishing company SouthPeak in 2005, Mroz set to work turning the company into what she now refers to as "the indie label of the gaming industry." It's through her hard-earned relationships with Sony, Nintendo, Microsoft, Walmart, Target and more that she is able to publish and market games typically passed-over by other publishers. 
The goal of her Grapevine-based company will always be to bring a fun gaming experience to customers in whichever aspect they choose, but Mroz envisions sliding one more facet into the business. "I'm really interested it the educational aspect," she says. "Kids are learning differently now. I'm interested in bridging the gap with books that would make reading more interesting and more interactive to this new generation." 
—K.A.
Rob Howard
Founder and CEO
Telligent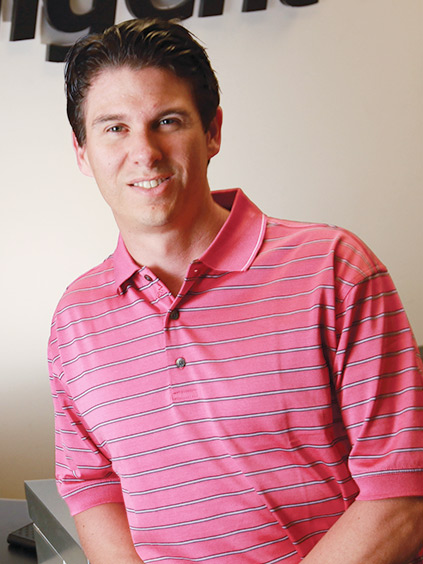 Rob Howard started his first business, Campus Consulting, while studying at Baylor University. As one of the first students to have an Internet connection, and having an entrepreneurial bent, Howard capitalized on this opportunity and began computer consulting from his dorm room. The business grew to include 15 employees but, when he tried to expand into the corporate world, he was stopped short due to his age. 
Vowing to not let his experience ever be an issue, Howard spent six years working at Microsoft before starting Dallas-based Telligent in 2004. He now focuses on developing integrated online community software and analytics for clients including Microsoft, Procter & Gamble, Dell, Intel, and many others. 
While Howard loves all aspects of his business, he says his most exciting moment came when he saw his software being used to save lives. After the 2010 earthquake in Haiti, text messages were sent out asking for help from people trapped beneath one of the collapsed buildings. The U.S. Department of Defense acted quickly and used Howard's software platform to coordinate the disaster relief and rescue these people from the rubble. 
—K.A.
Randall Haran
President and CEO
Texas Air Composites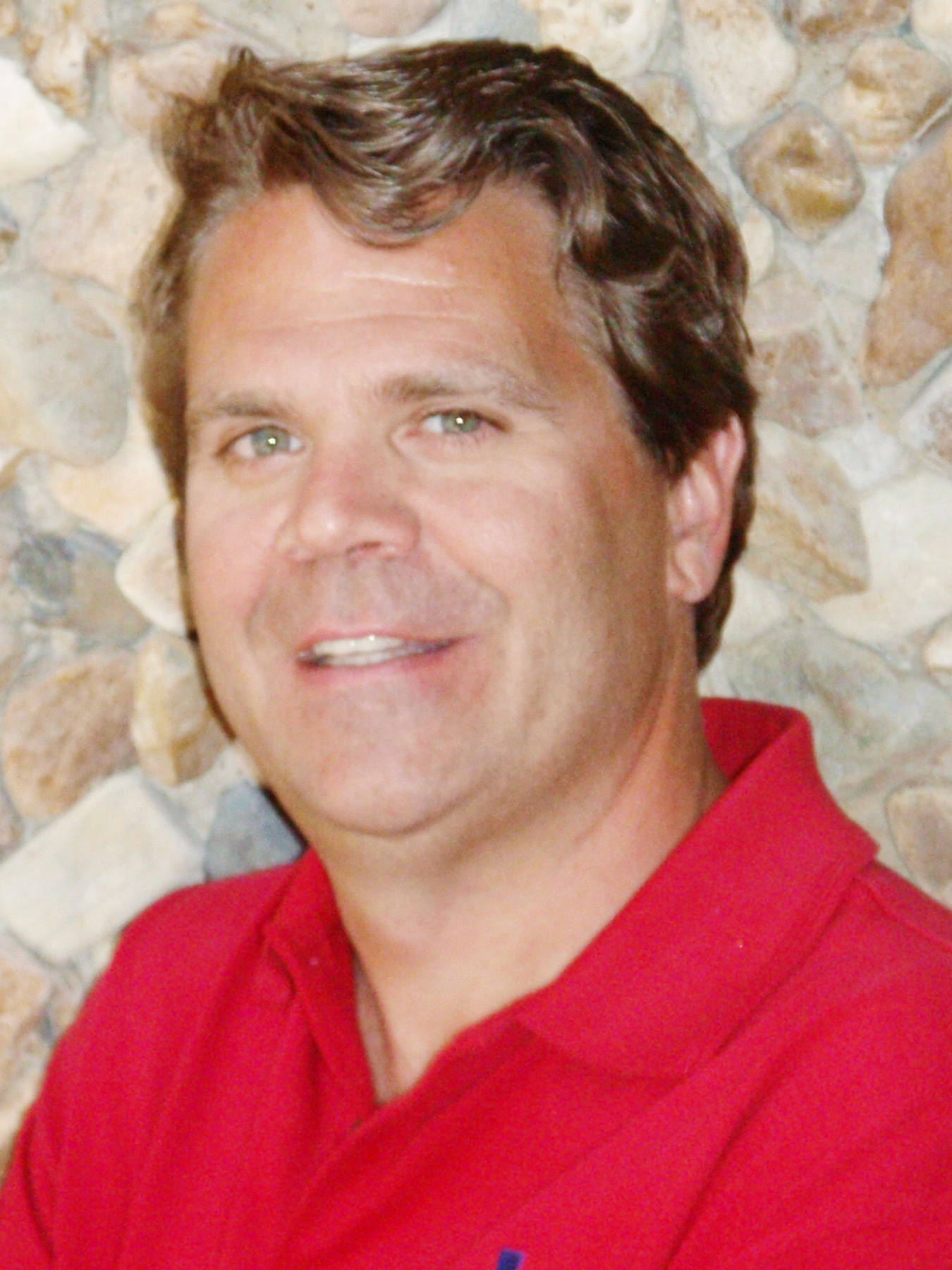 Randy Haran couldn't have picked a worse time to start a business in the aerospace industry. Shortly after he launched his company, which specializes in the timely repair of damaged aircraft parts, 9/11 sent the airline industry into a tailspin and threatened the existence of his fragile startup. He credits three factors for allowing Texas Air Composites not only to survive that trying time, but also to thrive in the years to come: perseverance, corporate culture, and open-book management.
Haran spent the first 18 months of his company's existence living at home with his parents, performing every job and not drawing a salary. Now, with DeSoto-based TAC bringing in annual revenue in the neighborhood of $19.5 million, Haran still can be spotted roaming the office in flip-flops and Hawaiian shirts—and his business card doesn't even carry a title.
"I don't believe in building walls," he says. "Sometimes my job is customer service, sometimes it's HR, sometimes it's manufacturing. I'm here to do a job, keep the customer happy, make some money and have a good time."
Haran not only avoids building walls, he tears a few down as well. For example, he shares the company's financial data with his employees on a monthly basis. 
—J.D.J. 
John Shlonsky
President and CEO
TransFirst Holdings Inc.
When John Shlonsky joined TransFirst Holdings Inc. in 2006, the 10-year-old, Dallas-based credit-card transaction processor needed a transformation. Its growth from acquisitions had created a silo effect without integration of divisions, or a strategic growth plan. 
To get buy-in for the reformation, Shlonsky tapped employees as the change agents. "People love their own ideas," he says. The management team, with guidance on Shlonsky's vision, created specific strategic initiatives. Employees were surveyed for additional insights.
When the strategic initiatives were ready, Shlonsky says his team "overcommunicated" them. "You can't just write them down. You need to live them. Breathe them. Operate in them every day. When you think you are done communicating them, communicate them 100 more times."
That reinforcement, along with celebrations and rewards when initiatives are met, has created a powerful culture, Shlonsky says. Now even rank-and-file employees feel comfortable approaching him with ideas.
"I don't know what else you can ask for as a leader," he says. "They are great ideas, and most great ideas will come from your employees."
 —K.C.
Jim Nixon
President and CEO
Varel International
Jim Nixon moved his family from Scotland to Dallas only to see his corporate career with Dresser Industries unhinged by a takeover. Determined to take his future into his own hands, he put together a group to purchase Varel Manufacturing Co., a manufacturer of drill bits for mining and industrial uses. The Carrollton-based company was still run by its 84-year-old founder, whose philosophy was to "stack 'em deep and sell 'em cheap."
When Nixon took over in 1998, Varel's gross revenues were $30 million a year in a market dominated by just four suppliers, all of them divisions of huge multinational corporations.
"We spent the first three or four years focusing on nothing but improving quality, reliability, and technology," Nixon says. "Expansion would follow, but first things first."
Once the company had products that could compete with "the big boys," Nixon went global and grew the company to its current $350 million in annual sales.
"It is very David and Goliath," Nixon says. "It's almost like guerilla warfare. We have to pick the battles we can win. The hardest task was globalization itself. There are huge pitfalls. But now that we've done it, we believe that we have the foundation of a $1 billion company within the next couple of years." 
—J.D.J.
Jeff Gardner
President and CEO
Windstream Corp.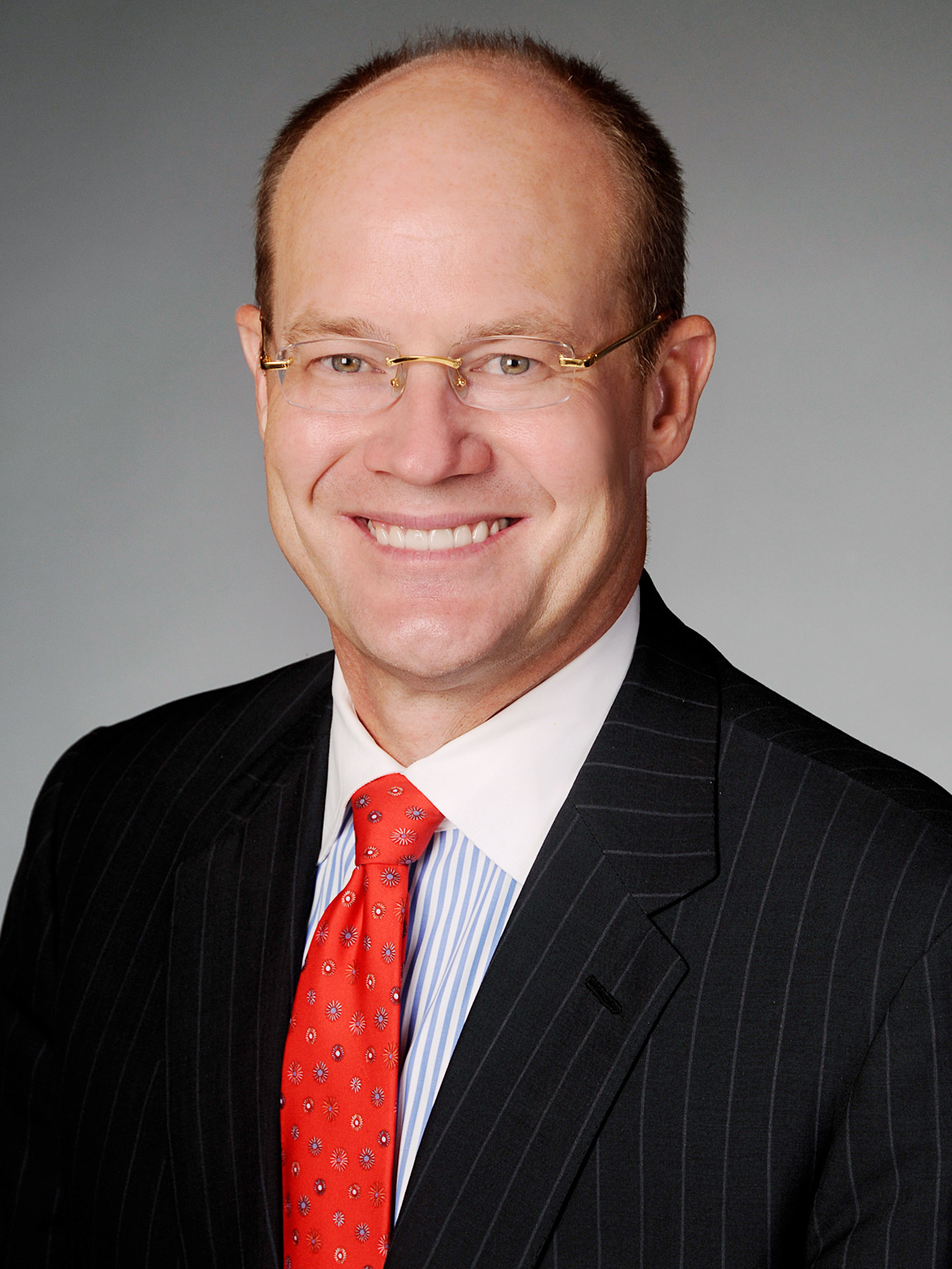 When the board of directors at Alltel Wireless saw the potential in their wireline product, they quickly appointed visionary Jeff Gardner as president and CEO of the new spin-off company, Windstream Corp., in early 2006.
Roughly four years later, Little Rock, Ark.-based Windstream has become the fifth-largest local telephone company in the U.S., with more than 8,800 employees spread out across 23 states. It was Gardner's vision from the start to transform the phone company into a business that focuses on bringing new technologies, like broadband, to enterprise customers. 
"From the beginning, I recruited aggressive people without a legacy background in the telephone industry," Gardner says. "We knew that to be competitive over the long run, we needed to focus less on the residential side of our business and focus instead on the enterprise customer."
It was that change of focus that led to the innovative purchase of NuVox in 2009. "While other telephone companies were out buying companies that look just like them, we stepped out and bought an entirely differently kind of business focused on getting the enterprise customer," Gardner says. 
—K.A.
Mike Azcue
CEO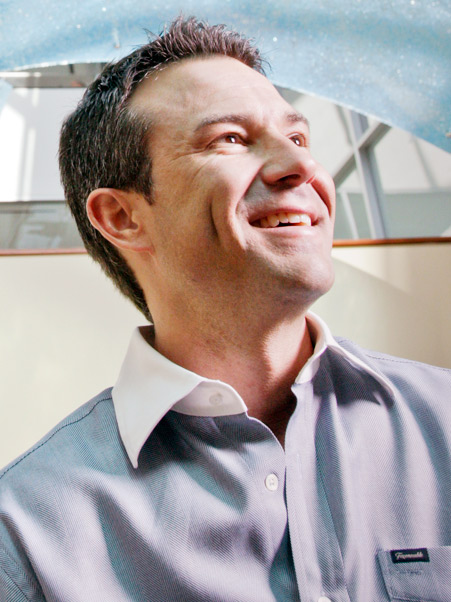 WorldVentures
Wayne Nugent
Chief Visionary Officer
WorldVentures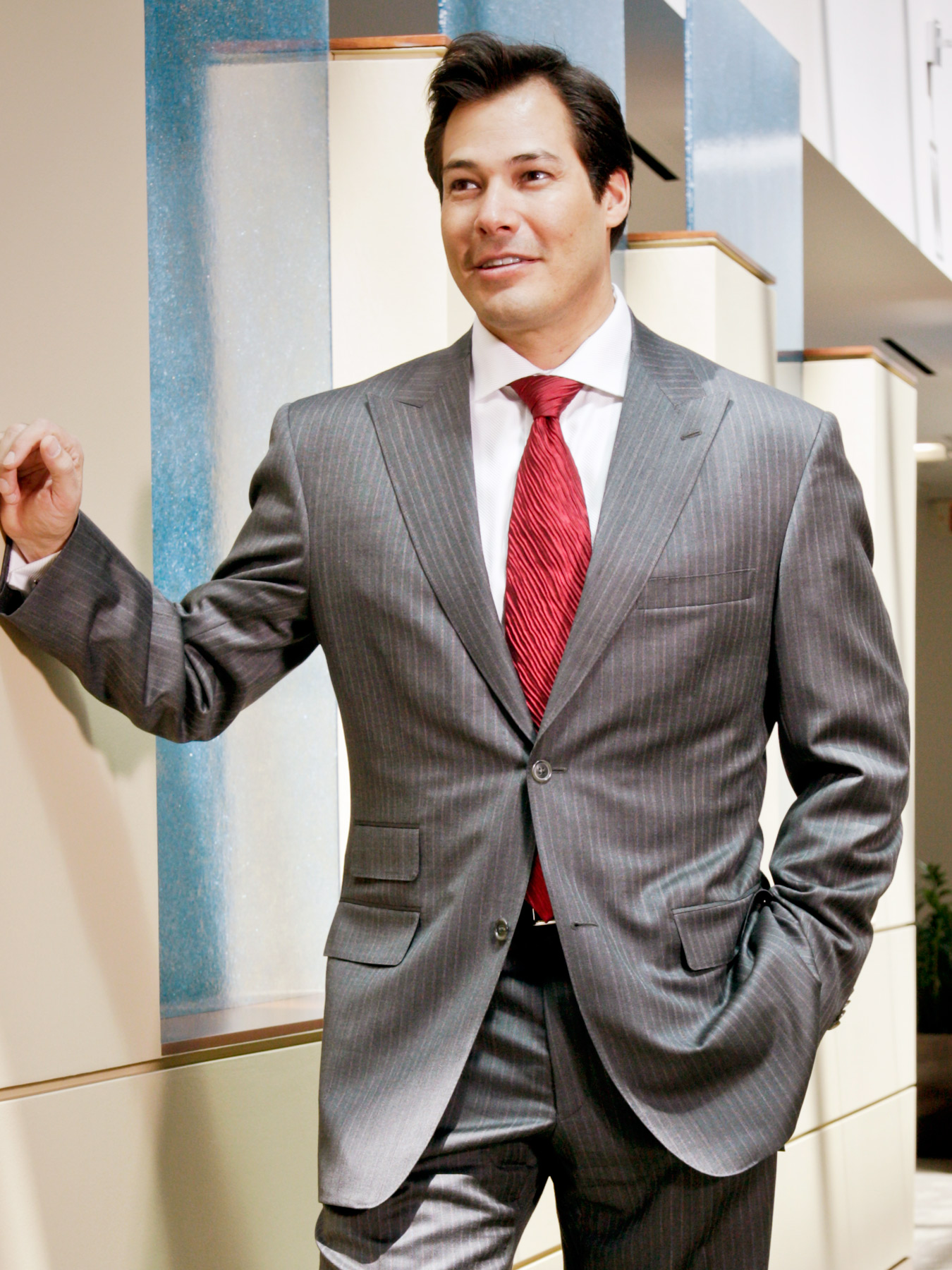 Mike Azcue had already made a fortune in direct sales when he decided to start his own company in 1999. "That was a real, real struggle," he says with emphasis. "I told myself that I would never do that again."
Luckily for him, he failed to take his own advice. Azcue and his partner, Wayne Nugent, were top salespeople for a travel company when Nugent shared his idea for a travel company that would harness the power of the Internet with a direct sales approach. Soon enough, WorldVentures debuted on the web, selling discount travel packages to members who were sold on the deal by an independent direct sales rep. 
In 2006, its first year of operation, WorldVentures grossed $15 million in revenue. By 2009, that number had swelled to $90 million.
With more than 60,000 people now selling WorldVentures memberships, Azcue believes that his company is positioned to become the "Mary Kay of travel."
"Most people in direct sales love the fact that the more successful you can make other people, the more successful you become," Azcue says. "I don't ever see myself leaving WorldVentures. I love what we're building, and I'm having a blast."
"Mike and I are like the dynamic duo," adds Nugent. "I like to think and dream it up, and he likes to get it done. If I was bogged down in everyday detail, we wouldn't be where we are today."
As the Plano-based company's chief visionary officer, Nugent describes his daily routine as walking into employees' offices, finding out their priorities, and scribbling directions on their omnipresent whiteboards about "what's coming next." He sees himself as the one who helps the parts come together so that WorldVentures can become "the largest travel company in the world, but not at the expense of being the best."
It's not hard to grasp Nugent's vision for the company when he lists his role models: Walt Disney, Steve Jobs, Richard Branson. He wants nothing short of making a direct sales company a "cool" and lasting brand. 
"Who controls the end user in the travel industry?" he asks rhetorically. "It's friends and family. We have built our model around that. There's nothing else out there to compare it to." 
—J.D.J.
Get the D CEO Newsletter
Stay up to speed on DFW's fast-moving business community with weekly news reports, interviews, and insights.