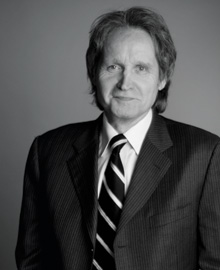 Just hours before attending a recent judging session for Ernst & Young's 2010 Entrepreneur of the Year competition, Garland lighting distributor Kim Pedersen nailed down a $20,000 product sale to a local municipality. No wonder Pedersen's outlook for his company is generally optimistic. But it's in contrast to the more cautious, even sobering, views of his fellow EOY finalists when asked how things are going at their businesses—and how they see the U.S. economy:
Kim Pedersen, 1000Bulbs.com: Pederson says that although he's "concerned" about the business climate, he doesn't see macro trends affecting the health of 1000Bulbs, which distributes high-quality, below-cost lighting products. The web-reliant company is growing at a 30 percent annual clip, he says. Every day it's also adding more than 500 clients who are "not getting in their cars, but are staying home and looking for deals" on the Internet, Pedersen says.
Sunil Dharod, Dharod Inc.: One of 52 outfits owning some 1,600 Applebee's franchises, Dharod Inc. has 37 Texas Applebee's stretching from College Station to Sherman, from Weatherford to Palestine. The company founded by India-born Dharod is also the "No. 1" Applebee's franchisee this year, in terms of factors like year-to-year sales and employee turnover, Dharod says. The first quarter of 2010 was "very good," he adds, but the second quarter was "not as good." So he's hoping for a strong Christmas.
Cade Thompson, Halo Cos.: When Thompson says, "I'm under the impression that we may see a double-dip" recession, you tend to listen. Thompson's various companies originate mortgages and facilitate debt relief, two sectors pivotal to the recovery. Today, he says, the government's home-loan "modification" policies, while well-meaning, may be artificially delaying the return of private investment—"the only thing that will get the economy back on track." There's a lot of housing inventory out there, Thompson adds, and "we need to let the economy catch up."
Melanie Mroz, SouthPeak Interactive: Just back from a trip to Europe, Mroz worries that the debt crisis there could impact U.S. business more seriously than it has to date. That would directly affect her videogame production company, which boasts European developers as well as retailers in the United Kingdom. While SouthPeak's sales are up in 2010 over 2009, and a good fourth quarter is predicted, currency fluctuations and a weaker overseas economy could spell trouble down the road, Mroz fears.
Ben Trowbridge, Alsbridge Inc.: The European crisis also troubles Trowbridge, whose IT outsourcing consultancy has seen clients putting off decisions recently, in part because of the debt dilemma. Trowbridge stresses, however, that he is "cautiously optimistic"—Alsbridge has grown more than 60 percent this year—and thinks the economy is only in a temporary "pause," much like the one that occurred early in 2009.
Eric Affeldt, ClubCorp Inc.: Affeldt's private-clubs company has been "re-energized" in the last three years and has seen an uptick this year, he says, "though we're not completely out of the woods yet." Signs that consumers may be spending more for the likes of high-end retail items are encouraging, Affeldt says. He thinks the stock market's recent woes may be due more to concern about financial-regulatory reform than to Europe's debt situation.
Christopher Roussos, OrthoSynetics Inc.: Roussos has a different view, worrying that the European crisis could create "noise and vibrations" with a direct impact on the U.S. economy this summer. A pullback in the credit markets, in spending, and in hiring may be in the offing, he says, in part because of the realization that "the U.S. is not that far behind" Europe in terms of excessive debt. What's called for now, according to the former Army Ranger: an action-oriented approach to the growing problem. "We can't be slow and soft, though," Roussos says. "We have to be decisive."
Get our weekly recap
Brings new meaning to the phrase Sunday Funday. No spam, ever.