In the spring of 2008, American Airlines' general counsel Gary Kennedy and his counterparts from other Fortune 500 companies converged on the White Legal Establishment and served them with a sort of indictment.
"We certainly said, and agreed, that diversity among the major law firms was not where it should be," Kennedy recalls of the gathering, which was held at the Camelback Inn in Scottsdale, Ariz.
Managing partners from 150 of the largest—and predominately white-male—law firms in the country heard the group's message loud and clear: They must do more to attract and keep women and minority lawyers. Those who do will get millions of dollars in legal business.
To Kennedy and others, the meeting signaled a shift away from corporations waiting for traditional law firms to diversify themselves, something the law firms have talked about doing for decades. No fewer than 500 major corporations—among them American Airlines and JCPenney, both based in North Texas—now were telling law-firm partners face-to-face that they want to see more women, Hispanics, and African-Americans handling their casework.
Why the demand for more diversity? Because corporations want their lawyers to reflect their customers and juries, the companies say. And the more diverse a legal team is, the more perspectives it will be able to bring to arguments and filings.
Given these factors, it might be safe to assume that this whole issue of white-washed law firms has been solved. But that assumption would be wrong.
That's because the current economic slowdown—combined with the natural inertia of large corporate law firms—might kick the diversity ball down the road further. As a result, there's still no way to know when, or if, law firms in North Texas, for example, will mirror the juries, companies, and communities they serve.
Scuttled Plans
"We've seen so much downsizing in the large and medium-sized firms in the last 12 months—and most prevalent, in the last three months—that the hiring initiatives are at a standstill in the majority of law firms," says Jane Taber, one of four founding partners of the women-owned, Dallas-based law firm Taber Estes Thorne & Carr.
Taber cites accounts from the American Bar Association, which indicated that large law firms will be hiring far fewer first-year associates, and paying those that they hire less.That means that whatever plans these firms once might have had to bring in ethnic-minority or female attorneys have been scuttled as well.
While Taber and other minority or women-owned law firms have banded together to push companies to hire law firms like theirs, Corporate America isn't beating down their doors with legal work. Not yet, anyway.
Taber says her firm has consistent trial work, but could stand to pick up much more. It seems Taber has done all the right things: loaded up with experienced partners who brought business with them, and became certified through NAMWOLF (the National Association of Minority and Women Owned Law Firms, which scrutinizes whether law firms really are minority-owned, and requires lawyers to be peer-identified as excellent). Her firm has also reached out to corporations to do their legal work.
Frederick Barrow, an associate at the Littler Mendelson PC office in Dallas, says Taber's story isn't unusual. Barrow says he's been to many diversity conferences where firms promise to employ more minority lawyers, but then seldom follow through.
"I've talked to major rainmakers … and I've heard stories of how this goes from one year to the next, without any work being handed down," says Barrow, past president of the J.L. Turner Legal Association, Dallas' black bar association.
Barrow and other supporters of diversifying large corporate law firms say getting a Hispanic, black, or female through the door isn't really the challenge facing firm partners. The challenge is keeping them—keeping them interested in their work, and keeping them climbing up the law firm's ladder.
"There's a type of mentoring that goes, 'Let's meet after work and get cocktails,' " Barrow says. "Then, there's the two-minute mentoring that pertains to how to be a great lawyer."
Those brief periods occur in real-life, win-or-lose situations, where successful partners include associates in cases to show them how they win court battles and retain clients, Barrow says. Firms with good diversity records, he adds, typically excel at the latter method with their minority associates.
Barrow says he experienced first-hand another flaw in how law firms recruit their lawyers: by "fishing in the same ponds" for legal talent.
Barrow, who's black, was in his second year at Hughes and Luce LLP (which in 2008 merged with K&L Gates LLP) when he got a call from a recruiter working on behalf of Vinson & Elkins, the venerable Texas law firm.
The recruiter "had seen my profile and bio on the firm's web site," Barrow recalls. "She was looking for an attorney and thought I'd be a good candidate."
Turns out the recruiter thought Barrow had graduated from Southern Methodist University's Dedman School of Law. Barrow corrected her: He graduated not from SMU, but from the Southern University Law Center in Baton Rouge, La.
He graduated seventh in his class. The recruiter told him that, unfortunately, when it comes to Southern University, Vinson & Elkins only draws from the top five students.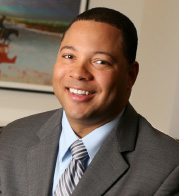 The Dedman School of Law's enrollment is 71 percent white and 5 percent black, compared to Dallas' population, which is 56 percent white and 23 percent black, according to the most recent figures from the U.S. Census Bureau and SMU. In Dallas, more than 40 percent of the population is Hispanic. But at SMU's law school, just 7 percent of students are Hispanic. The student enrollment at Southern University, by contrast, is 63 percent black and 35 percent white.
What better way to increase the number of minority lawyers, Barrow argues, than to draw more heavily from law schools like Southern? Doing so would break the deadlock of law firms recruiting from the same ponds, or law schools.
Ironically, Vinson & Elkins is probably one of the more progressive Texas law firms when it comes to drawing and retaining diverse lawyers to its practice.
Guiding Raw Talent
Over the last 19 years, V&E has awarded more than $600,000 in scholarships to more than 100 minority high school and college students who considered practicing law, aiming ultimately to recruit more minorities and make V&E more diverse. So far, according to law-firm statistics, it's paying off. In the past six years, the number of minority lawyers practicing at Vinson has increased by 40 percent; the number of minority partners has jumped by about a third.
"A number [of the students] have gone on to law school and great careers in law and banking," says Tom Leatherbury, who heads up recruiting at Vinson & Elkins. "That's been a longtime pipeline project."
"Pipeline" is a word lawyers use a lot when they talk about what it takes to get minorities and women into their law firms. The idea—and rightfully so—is that law firms are reaching further upstream, even into grade schools, to guide raw talent toward the practice of law.
Vinson doesn't offer full-ride scholarships. And the students who accept the scholarships aren't obliged to practice law anywhere, let alone at Vinson & Elkins. But V&E's efforts seem sincere.
Last year, V&E ranked fourth out of Dallas' 20 largest law firms, based on its efforts to recruit, promote, and retain minority lawyers, according to a survey by the Dallas Diversity Task Force. (The task force is a collaborative effort of the Dallas Asian American Bar Association, the Dallas Hispanic Bar Association, and the J.L. Turner Legal Association.) In February, Vinson earned a Sager Award from the Minority Corporate Counsel Association for its diversity efforts.
The diversity task force, meanwhile, found improvements in half of the 20 firms it studied in 2008. But still, more than half of those firms had no black partners.
Dissolving Into Dust
Frederick Barrow and I pull up seats at the Pappadeaux in Uptown a few days before Mardi Gras. He's got a pile of printouts dealing with diversity, and so do I. I show him one of my favorites—a story that ran in The Dallas Morning News in 1993 saying that big-time Dallas law firms were promising to diversify themselves. Barrow's stack had the same clip: six large law firms calling themselves the Dallas Law Consortium for Minority Hiring claimed to be attempting to live up to its namesake. The group since dissolved into dust, as far as either of us knows.
Suddenly, Barrow thinks aloud of all the black, Hispanic, and female lawyers that could have been, had someone interceded on their behalves. Nearly a generation of lawyers has been lost in 16 years, I figure aloud. That's why, Barrow says, he and other lawyers will continue to hammer at law firms until they change their ways.
Return On Investment
I leave our meeting with a lot to think about, but one thing in particular gnaws at me. I understand that it takes a long time for old-school law firms to change. But 16—or however many—years? What kind of corporate culture allows this problem to persist, to the point of being held over a barrel by its own clients?
Taber might know, I figure. She was at the Gardere Wynne Sewell law firm from 1988 until she decided to help found her own firm in 2008. Last year, Gardere finished 20th out of 20 local law offices when it came to diversity, based on the diversity task force study.
Asked to comment on that ranking, Gardere managing partner Steve Good says the firm has "always focused" on diversity in the firm and in the community, sponsoring, for example, the annual Martin Luther King Jr. Oratory Competition.
"While we were disappointed in where we stood in last year's rankings, we continue to work to improve diversity at our firm," Good says. "For example, both our new class of associates this fall and our summer associate class will consist of approximately 30 percent minority attorneys. We expect these numbers to continue to improve in the future."
According to Taber and others, slow progress on diversity is often a matter of dollars and cents. "I think a lot of the firms are looking at the immediate return on their investment," she explains.
The best way for a firm to get a return on their "investment" in a new associate is through billable hours. And, while those associates are racking up those hours, women and minority associates aren't getting the same opportunities that their white, male counterparts are, in terms of doing meaningful casework and moving up.
Women, meanwhile, often seek more flexible hours, Taber said. And male partners notice such things. "Most men, I find, think that if you're not at your desk, you're not productive," she says. "They look around and see who's here at 7 a.m. and they get brownie points."
When Taber and her three partners set up their own shop last year, they did so with the philosophy of flexible hours, allowing part-time work, and a results-oriented legal practice. The firm is a small one, with six attorneys. To compete with larger firms, Taber Estes has banded together with two other minority-owned law firms in other parts of the country. Combined, they can "flex" to the equivalent of a law firm with 20 lawyers, she says.

Incentives For Progress
American Airlines corporate counsel Gary Kennedy looked out at the crowd at the Camelback Inn last spring, and he was exhilarated. He was confident that those attending had either bought into the notion of law firm diversity, or were leaning heavily toward it.
Kennedy and his airline spend millions of dollars in legal fees for outside counsel, and pay close attention to the firms' diversity; specifically, to their racial composition and minority involvement.
"We track which attorneys working on matters are diverse," Kennedy tells me. "We now break it down between total hours worked, and what matters are worked by associates and partners. It's not good enough to have new associates working on matters, but we want decision-makers working on our matters. As we track that, we look at which law firms are doing well, which need to improve, and which are struggling."
American Airlines even sends letters to firms, advising them how to improve their diversity efforts. Those that work the hardest to include minorities in the casework will get more casework, Kennedy says.
Recalling the slow march of progress, I ask Kennedy whether a time will come when American Airlines reconsiders doing business with law firms whose diversity record is unsatisfactory. "How we award our work is an incentive," he replies.
For now, it appears U.S. business is satisfied offering a carrot to major law firms that can prove they're trying to diversify themselves. Yet Taber and others agree that Corporate America one day might have to wield a stick—effectively closing accounts with uncooperative law firms—before its arguments on diversity are really taken seriously.
Get our weekly recap
Brings new meaning to the phrase Sunday Funday. No spam, ever.