D CEO July-August 2009
Cover Story
Ernst & Young selected some of the region's most innovative businesspeople to compete for the coveted title of Entrepreneur of the Year. Here's how the dynamic local finalists built their companies—and positioned their firms for success.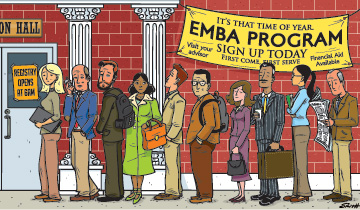 Publications
In a down economy, more mid-level managers are turning to executive MBA programs to jump-start their careers.
Publications
How does a company change fixed public perceptions to keep pace with tougher times? 7-Eleven CEO and president Joe DePinto's strategy is to tackle those stereotypes head on.
---