From D CEO May 2008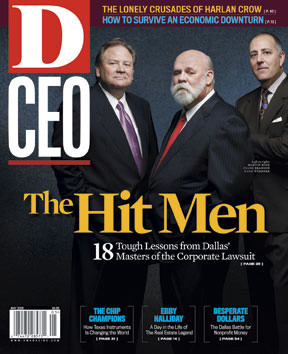 Subscribe
Let's stipulate that Mercedes-Benz consistently engineers some of the world's finest luxury automobiles. From performance to styling, the German uber-automaker doesn't tolerate less than near perfection. In a word, Mercedes-Benz is the Cadillac of cars. (Wait, what?)
That said, I still can't figure out the CL550 Coupe. The two-door, four-passenger sports sedan is long, low, and wide. Its pillar-less profile is boldly eye-catching. Loaded out, this sedan boasts the best driver's technology you could hope for, from the intuitive GPS mapping system and keyless ignition to rear-safety cameras and too-cool night-vision cameras in front. It's got a killer sound system, and the ride couldn't be smoother.
But after a week behind the wheel, I was stuck with one question: Who drives this car? It's definitely roomy for a coupe, but it's not a vehicle for families, nor is it the best car if you're driving with clients. There are several full-size Mercedes sedans and SUVs (or the underrated, family-friendly C-Class Estate) for those with passenger needs beyond "plus one."
And, while it's billed as sporty, the lines are more sedan than roadster. It's not dangerously sexy like the SLK or SLR roadsters, so it doesn't seem the first choice for an escape-the-workaday car. The 5.5-liter V-8 harnesses 382 raring horses, and it leaps from zero to 60 in just 5.4 seconds. Stops on a dime, too. But it's not as agile in handling and responsiveness as you'd expect from a true sports car. If you want that, look to the high-performance AMG.
In the end, this car—well-made as it is—came across as forgettable. I kept thinking it would be the perfect convertible—a drop-top would increase the sexy factor a hundredfold. Turns out, Mercedes offers just that in the CLK550 Cabriolet. Learning this I came to a conclusion about my true feelings for the CL550: It's OK, but I'm in love with its topless sister.
THE DETAILS
Sticker price: $117,805
Engine: 382 HP 5.5-L V-8
MPG: 14 city, 21 highway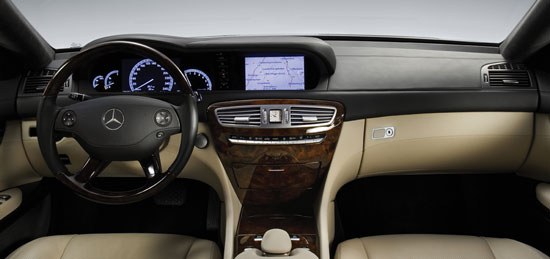 Get the D CEO Newsletter
Stay up to speed on DFW's fast-moving business community with weekly news reports, interviews, and insights.