From Winter 2009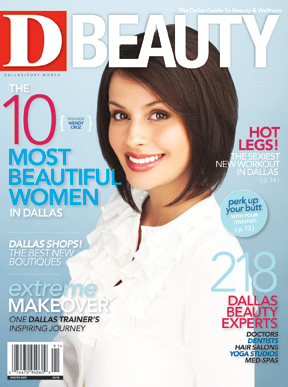 photography by Elizabeth Lavin
We've finally found it: a nutritional supplement that's all-natural and tastes good. Pure Inventions' yummy antioxidant fruit extracts are free of sugar, artificial sweeteners, caffeine, and alcohol. Mix with flat or sparkling water, or add to your morning oatmeal or yogurt for a quick antioxidant boost. Just two droppers-full of our favorite flavor, cranberry with elderberry, in eight ounces of water is equal to up to eight glasses of cranberry juice—without all those pesky calories. Available at Facelogic, 4518 Lovers Ln. 214-696-3223. facelogicspa.com.
Get our weekly recap
Brings new meaning to the phrase Sunday Funday. No spam, ever.