From Spring 2009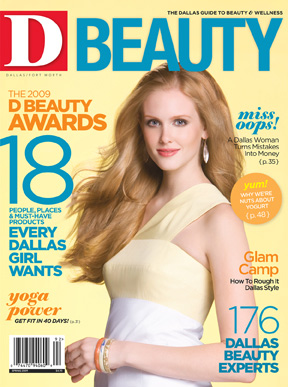 Think you need a Xanax? Think again. Pop an Aromatherapy Associates Deep Relax Bath & Shower Oil in your tub instead and feel your worries melt away. Aromatherapy oils are used to heal your insides while the aroma works on your mood. Choose from Relax, De-Stress, Revive, Support, Balance, and Renew. (Or try them all!) Pick up your choice from Spiral Fitness, 2106 Bolla St. 214-922-0475. aromatherapyassociates.com.
Get our weekly recap
Brings new meaning to the phrase Sunday Funday. No spam, ever.