From Spring 2009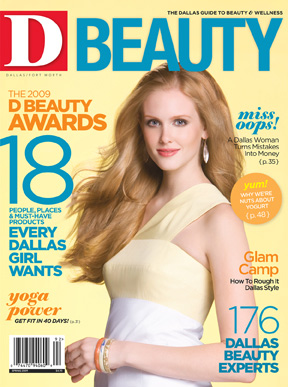 The Spa at Willow Bend counts its Intraceuticals Oxygen Infusion Treatment—a mini-facial, Z-peel, and leg and hand massage—as a secret to its success. Owner Samuel M. Lam, M.D., F.A.C.S., a facial plastic surgeon, gives oxygen facials to his post-op patients to help aid in their recovery. Nutrients in the serums, combined with the hyperbaric oxygen, reduce swelling and bruising. Non-patients, too, can expect cell renewal and skin regeneration. $200/session. 6101 Chapel Hill Blvd., Ste. 102, Plano. 972-312-8189. spawb.com.
Get our weekly recap
Brings new meaning to the phrase Sunday Funday. No spam, ever.