From Spring 2009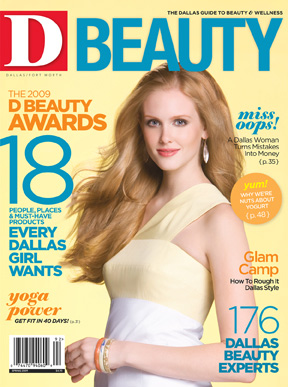 Dr. Jeff Taylor at The New You Aesthetic Medicine med-spa can now add cosmetics creator to his resume. Taylor's new line of mineral makeup is oil- and chemical-free and won't penetrate pores. The powder is available in six shades that can be combined to create a color just for you. $35 each. 5555 E. Mockingbird Ln., Ste. 300 (inside Pure Spa). 214-827-4200. www.thenewyoumedspa.com.
Get our weekly recap
Brings new meaning to the phrase Sunday Funday. No spam, ever.