From Spring 2009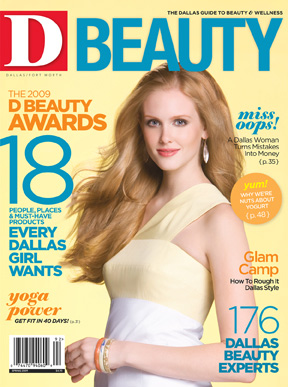 Before the bean, Kristyn Smith and Sarah Momary were following the paths their college degrees had laid out. Kristyn worked at a bank, and Sarah went to nursing school, followed by work as an ER nurse. Both were successful, but within a few years, both were burned out.

"I had pretty much put in my notice at the bank," Kristyn says. Sarah also knew she was going to make a change. To what was the question.

That's when the two friends put their heads together and came up with a plan: open a neighborhood coffee shop. Sarah had plenty of indie coffee experience; she'd worked at different shops through college and nursing school. Kristyn had none, which is why she did the unthinkable and went to work for the man: Starbucks.

They wanted to be exactly what Starbucks wasn't—the opposite of corporate, cookie-cutter coffee. They ended up with a funky shop filled with estate-sale couches, local art, organic tea, and Fair Trade coffee. There's also homemade sandwiches and scones, vegan treats, and live music on the weekends. "It's a house. It's comfy. Come and stay," Kristyn says. Go once, and you probably will.

From uninspired to awe-inspiring, the girls are living their dream. When asked what life is like now, after taking the plunge, Kristyn smiles and says, "It's great." No doubt they struggled in the beginning and admit that for a while they were putting out fires all the time. But today business is, well, brewing.

"It doesn't always seem real," Sarah says, "but it's been great. Dallas needs a place like this." We agree. —Katie McNew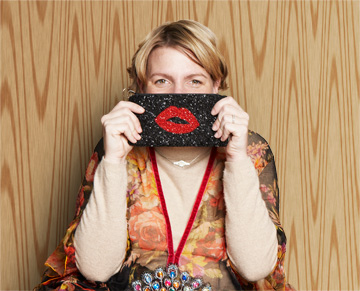 In her previous life, Carley Seale made a living in medical sales. And it was a good living. She eventually went on to become the vice president of a distributorship that sold spine implants to back surgeons. That was an even better living. But Carley had other ideas.

"The money was good," she says, "but my heart was never in it. It was the challenge of not giving up that kept me there. It finally dawned on me that I could have that challenge doing something I love."

Now the new mom (son John Beck Seale was born January 22) owns and operates The Gypsy Wagon, a cute boutique off Henderson Avenue that boasts a fresh mix of new and used merchandise. In the tattoo parlor turned retail haven, kitschy vintage knickknacks sit alongside gorgeous dinnerware, eclectic gift items, handcrafted jewelry, Hello! SkinnyJeans, and trendy organic clothing.
Expanding her earth-friendly offerings is a particular passion. "I am a believer," she says. In addition to designs from Sworn Virgins and Eco-Ganik, she also carries organic baby wear and other eco-chic goods. To get a better idea of Carley's style and why corporate America may not have been the best fit, take note of the store's shoe selection. "I only carry flip-flops and cowboy boots," she says. "I am not good at selling stuff I won't wear, and that's all I wear."

Talking with Carley about her merchandise—she's actually excited about the stuff she sells now—it's obvious that a career change was the right move. But just in case you were wondering if she misses hawking medical supplies, you can stop. "I haven't looked back for a millisecond," she says. —Rhonda Reinhart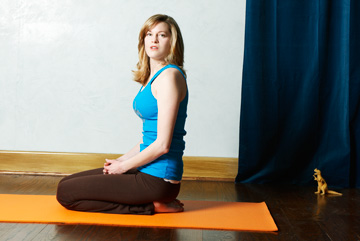 Melisa Ambers wears pants without zippers, which was hardly her standard attire five years ago, when she was employed at a health care software company. She had worked in all parts of IT for more than a decade, and the long hours and constant traveling had taken a toll on her body.

She went to see her internist, who demanded she take a week off work because her immune system was shot. He also suggested yoga as a low-impact way to build strength and ease stress. Melisa dedicated herself fully to practicing yoga, attending classes four or five times a week, at Yoga for Life.

In December 2006, a shoulder injury led her to Priya Yoga in Lakewood, a Yoga Alliance Certified School, for rehabilitation. Because she was so interested in anatomy, physiology, and the mind-body connection, in early 2007, she decided to work with owner Michelle Andrie on a teaching certification. But at the time, Melisa was still focused on her software career.

Ten months later, a troubling situation at work made it clear that it was time for her to leave. But only when she agreed to substitute at Yoga for Life a few months later did she realize that teaching was her next step. She continued her studies and became a certified yoga therapist (like a master's degree for yogis).

Melisa calls her style "eclectic" because it's a combination of the lineage she was trained in (rooted in B.K.S. Iyengar and Vanda Scaravelli), her business background, and her personality. "I challenge the students, but I allow lots of free movement and ask everyone to honor their bodies. It's not extremist yoga." She leads private sessions and classes at her in-home studio, and she teaches off-site privates and classes at Yoga for Life and Priya Yoga. Her practice recently has expanded to include work with local businesses, whether once-a-week on-site classes or more specialized group and individual work to address burnout, performance obstacles, and lifestyle fatigue.

For Melisa, yoga is more than a new career. It saved her. "Yoga helped me with a shoulder injury and lower back pain; it helped me to breathe, consistently; and it helped me gain clarity on my experiences and take the necessary action, for me, to change those experiences. It continues to do that for me every day." —Jennifer Chininis
Get our weekly recap
Brings new meaning to the phrase Sunday Funday. No spam, ever.