From Summer 2008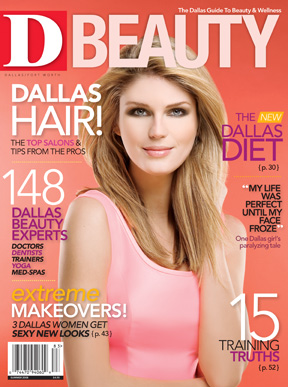 photography by Elizabeth Lavin
When we think of summer, we think of a tall glass of freshly brewed iced tea. Which is why we love Phil Krampetz and Kyle Stewart, the fine proprietors of The Cultured Cup. The European-style emporium offers more than 100 varieties of France's Mariage Frères tea, plus tea cups, teapots, drinking chocolate, and fresh buttercream chocolates flown in weekly from Belgium. To commemorate summer, Krampetz and Stewart created this refreshing concoction. All you have to do is find the nearest patio. 8312 Preston Center Plaza Dr. 972-960-1521. www.culturedcup.com.
Mo-Tea-To
Yields: 9 cups
3¼ cups fresh mint leaves (no stems)
11 tablespoons sugar
½ cup fresh lime juice
12 teaspoons Japanese green tea
6 cups barely simmering water
6 cups crushed ice
6 lime wedges
Reserve six mint leaves for garnish.
Place the sugar and remaining mint leaves in a bowl. Using the back of a spoon, mash the mint and sugar until the mint is aromatic and the oils are released into the sugar. Add the lime juice and stir until the sugar dissolves. Using a fine mesh strainer and spoon, press out the liquid into a pitcher and discard the solids. Chill pitcher.
Add the barely simmering water to the green tea and steep three minutes. Remove the tea leaves from the liquid. When the tea is room temperature, add the mint and sugar mixture and stir until dissolved. Add the tea to the other liquid in the pitcher and continue to chill.
Pour the liquid over crushed ice into tall glasses. Garnish with lime and mint.
Get the ItList Newsletter
Be the first to know about Dallas' best events, contests, giveaways, and happenings each month.