From Summer 2008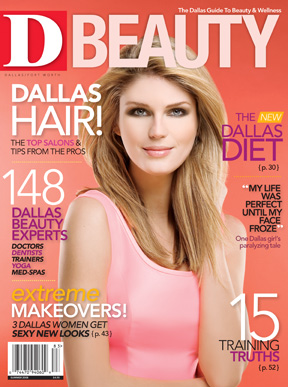 The buzz-worthy Accent XL laser promises amazing results from face (fewer wrinkles and youthful radiance) to fanny (dramatic recontouring). At Bodeka, licensed aesthetician Brooke Harris talks you through the laser's dual-layer approach: one head heats the hypodermis, bursting fat cells, rejoining connective tissues, and stimulating collagen production; the other heats the dermis to tighten the skin. The best part: you can do it on your lunch hour. $275/half-hour; $500/hour. 3100 Carlisle St., Ste. 211. 214-252-1514. www.bodekallc.com.
Get the ItList Newsletter
Be the first to know about Dallas' best events, contests, giveaways, and happenings each month.