From Fall 2008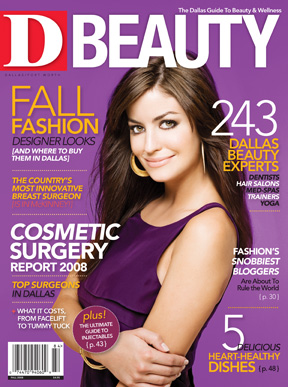 Looking a little rough around the edges? Dr. Fritz Barton and registered nurse Liz Newman can help. At the recently opened Surface Clinical, Botox remains a crowd favorite for frown lines and crow's feet, but fillers Restylane and Juvederm Ultra are gaining ground. Dr. Barton says it's best to seek out products that have stood the test of time, but Surface Clinical does offer Evolence, a new treatment using pig collagen. 9101 N. Central Expwy., Ste. 600. 214-540-1416.
Get our weekly recap
Brings new meaning to the phrase Sunday Funday. No spam, ever.