From Fall 2008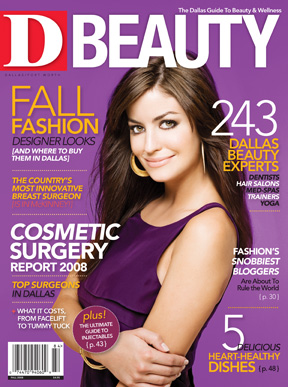 Combine "ashi," meaning foot, and "atsu," meaning pressure, and you get the newest massage offered at Carrollton Square Salon & Spa. Therapist Anjuli Smith has mastered the Ashiatsu technique, in which she maneuvers gracefully on the table with the help of two wooden bars suspended from the ceiling while working out the kinks in your back with her bare feet. The effect is a soothing deep-tissue therapy. 1026 S. Broadway St., Carrollton. 972-466-1810. carrolltonspa.com.
Get the ItList Newsletter
Be the first to know about Dallas' best events, contests, giveaways, and happenings each month.