Last week I published some important work analyzing the Christmas sweaters worn by the Dallas city council members on Christmas sweater day. But some mistakes were made. Somehow I missed Councilwoman Jennifer Gates' shoes, a picture of which appeared on Twitter briefly but has since been removed, from what I can tell. It's complicated. Then there was Councilman Omar Narvaez's Star Wars Christmas sweater, which I overlooked only because I don't think Narvaez said a single thing in the Council's last meeting, meaning he never appeared on camera. No matter. It was still the best sweater, and that oversight was corrected in the comments to the original post.
Which brings me to Councilwoman Sandy Greyson, whose Christmas sweater I criticized for not being a Christmas sweater at all. Over the weekend, Greyson sent me the following note: "Re your Christmas sweater story, please see the picture below. I may not have won, but I was in the game. (Sleeves appear to be a little long!)"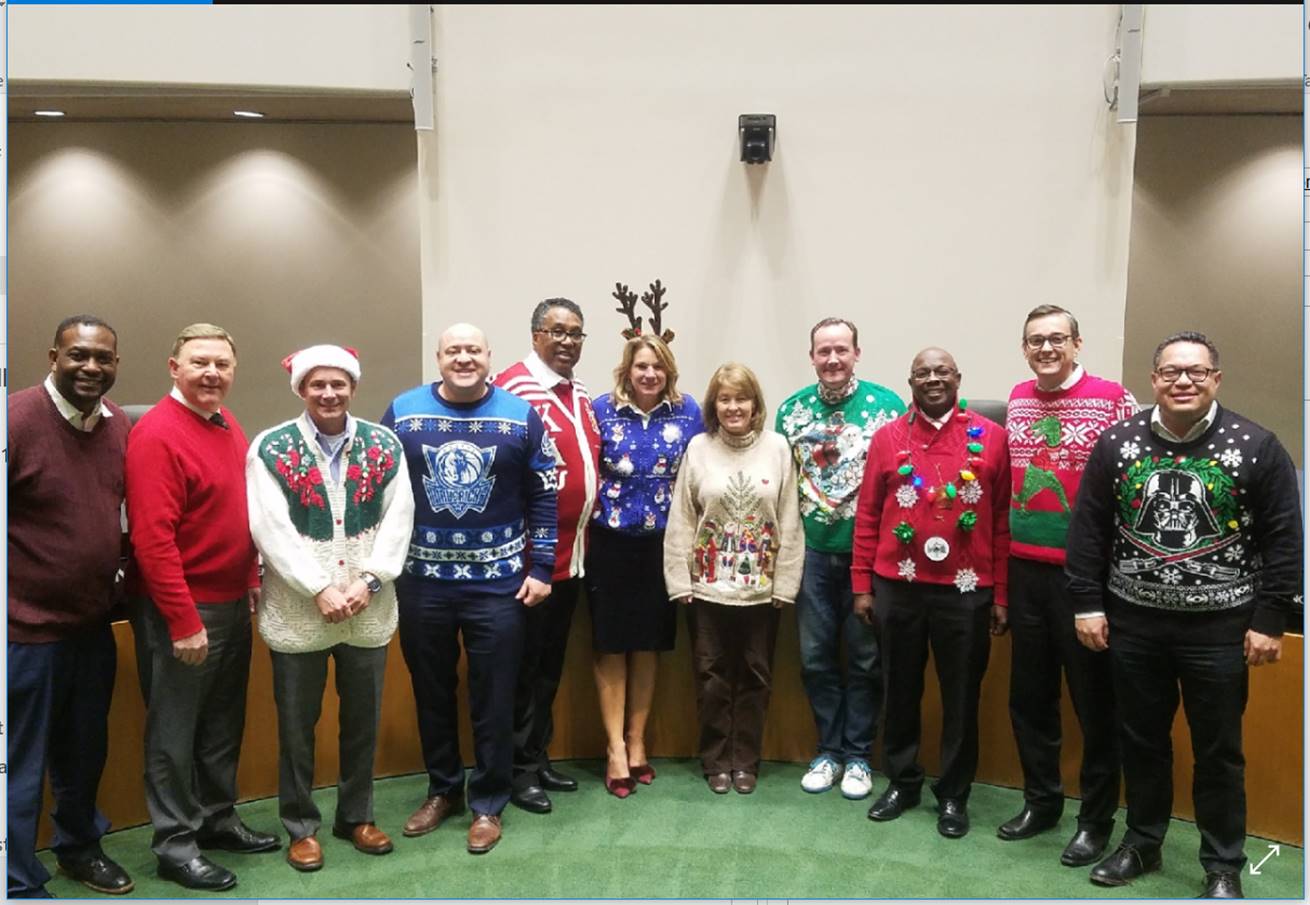 That's Greyson, to the right of Gates, who is wearing reindeer antlers that totally clash with her shoes. As you can see, Greyson's sweater does depict some sort of Christmas-looking scene, qualifying it as a Christmas sweater. And, yes, she is correct. The sleeves are too long! Nonetheless, I regret the error.
Get the D Brief Newsletter
Dallas' most important news stories of the week, delivered to your inbox each Sunday.