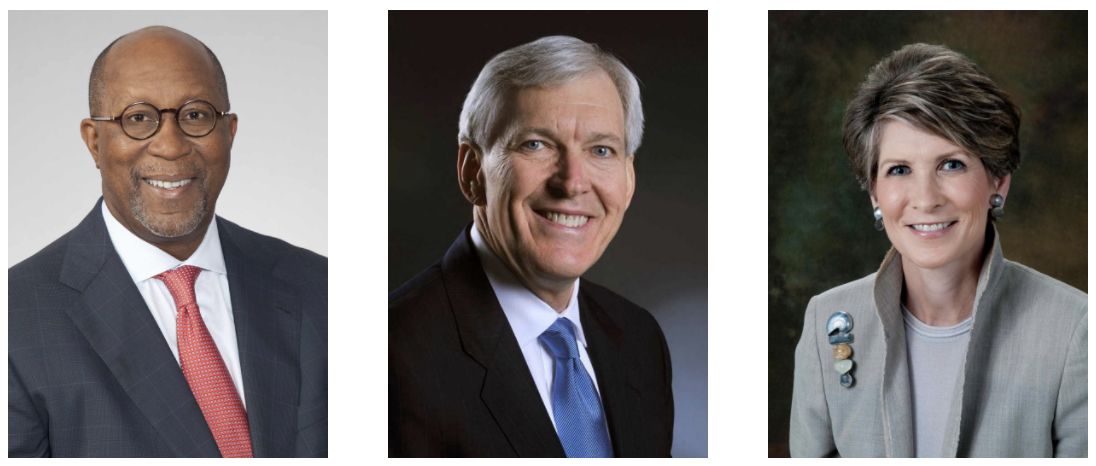 Last night, Tanya Eiserer broke a story on WFAA Channel 8 about Laura Miller and the seats on the Police and Fire Pension Board that she left unfilled when she was mayor. We learned back in November that the City Council members who were appointed to the pension board simply didn't show up to their jobs for about two decades, while the pension was making bad investments. Now we know why the seats at the pension board were empty: no one had even been appointed to fill them. So it's interesting that former mayors Ron Kirk, Laura Miller, and Tom Leppert would now step up as the public faces of a group, Taxpayers for a Fair Pension, whose goal is to limit taxpayer exposure to any pension fix. As mayors, they were asleep at the switch, but now they want to get involved. And it's really interesting that one of the lawyers who is suing the pension on behalf of four council members and the mayor is none other than Steve Wolens, Laura Miller's husband. Here's what Miller has to say for herself:
First, the numbers. Kelly Gottschalk, executive director of the pension, told Eiserer that during Miller's tenure as mayor, from 2002 to 2007, there were 187 board meetings. With four possible appointees, that's 748 opportunities for Miller to have someone present, keeping an eye on things. Of those 748 opportunities, someone was there just 52 times. Gottschalk told me that one of Miller's seats was vacant in 2002, and two were vacant from 2003 to 2007.
For four years, Miller left two board seats open. That's astounding — especially for someone who is now taking such a public stance on what should be done to fix the mess and WHOSE HUSBAND IS BEING PAID TO SUE THE PENSION.
Last night I emailed Miller to ask her about this. Here is our full exchange. My query:
I was working on some of the same material that WFAA aired/published tonight. So I'd like to ask you the following two questions:

1. What would Laura Miller, the columnist, have written about this? The mayor (you) were apparently asleep at the switch from 2002 to 2007. While things were going to hell, the mayor (you) wasn't even appointing council members to the Pension board to exercise oversight. Seats were empty. No oversight. And now that same mayor (you) wants to be the face of fiscal responsibility and reform. What's the columnist's take?

2. What would Laura Miller, the mayor, say? After you became mayor, you said you learned not to see the world in black and white. Where's the gray here?

Thanks.
Her response:
When I was mayor, the police and fire pension board was not an issue — the fund reported out 32 percent returns for 2003 — but the civilian employees' pension fund was significantly underfunded, and we were under pressure from Austin to fix the problem. Unlike the police and fire fund, the city had control over the civilian fund, and we fixed the problem after appointing a private study group that recommended reducing actuarial assumptions, adjusting contributions, and issuing $533 million in pension bonds that the voters approved. Obviously, if we had known back then that the police and fire pension fund administrator was making poor investment decisions and hiding the results from everyone, we would have done something about it. Just like we did with the civilian fund.
And mine to hers:
You chose not to answer my questions. And I think I understand why you made that choice.

I think Laura Miller the columnist would have hammered you for the contrast between your actions now and your actions (or lack thereof) as mayor. I didn't ask about the city pension. I asked about the Police and Fire Pension and the board seats that went unfilled during your tenure.

May I call you tomorrow to get clarity on this? I frankly take a dim view of your involvement with the P&F Pension today when contrasted with your (apparent) lack of involvement from 2002 to 2007 — ESPECIALLY considering your husband's recent billable hours.

But I'm young and ignorant, much as you were when you wrote as an Observer columnist. Help me see gray. Please let me know when you're available to talk.
I haven't yet heard back from her. I'm sure we'll talk, though. Till that happens, I've got three things about our email exchange that I'd like to clear up.
First, a 32 percent return is exactly the sort of thing that should have raised eyebrows. The average return for defined benefit plans in 2003 was about 20 percent. A smart appointee sitting in one of those empty seats at the pension board might have asked how the fund was generating such high returns.
Second, Miller said that stuff about black and white and gray in 1999, before she became mayor. I misremembered the timing. In fact, her husband was worrying about her vision as early as 1998.
And, third, speaking of Miller's husband, Councilman Scott Griggs confirmed this morning that Steve Wolens and his associates at McKool Smith are being paid to sue the pension by the city of Dallas.
Get the D Brief Newsletter
Dallas' most important news stories of the week, delivered to your inbox each Sunday.