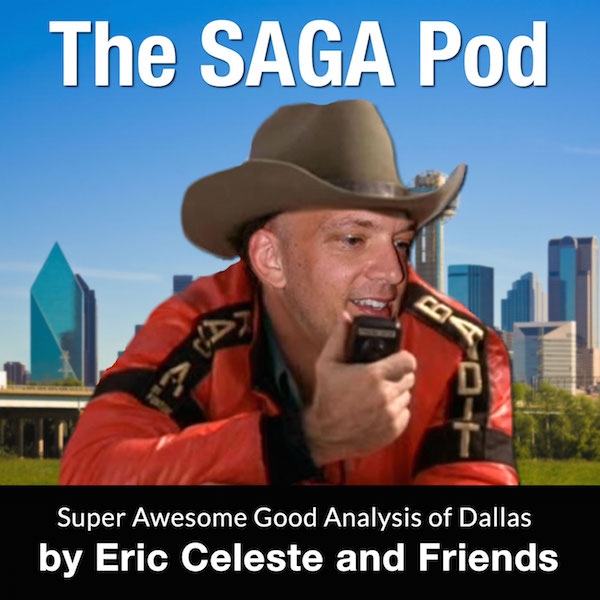 Jim Schutze of the Dallas Observer breaks a little news — or at least breaks a rumor that is news-y — about DA Susan Hawk at the beginning of the SAGA Pod this week. We discuss whether the district attorney's actions are raising any red flags. Then we talk education — why the state of Texas is making it harder to teach poor kids, and why Joyce Foreman is doing the same. We wonder why the politics of urban education make for strange bedfellows — Clinton Democrats and business leaders on one side, far left-wingers and far right-winger on the other. And we ask why Houston is kicking our ass when it comes to urban planning. I also reveal how I, on a reporter's salary, am able to buy a townhouse in central Dallas. (Hint: My looks have something to do with it.)
You can listen below/on the jump, or subscribe on iTunes. (Takes a few hours to show up on iTunes.) As always, please listen with your ears.
[d-embed][/d-embed]
Get the D Brief Newsletter
Dallas' most important news stories of the week, delivered to your inbox each Sunday.