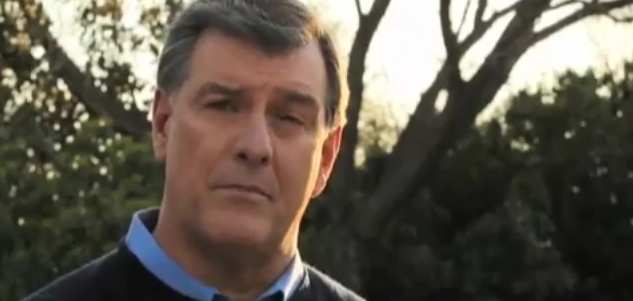 Take a minute to read this post by Jim Schutze. It's about Councilman Philip Kingston getting kicked out of a breakfast meeting because, it appears, Mayor Mike Rawlings didn't want him asking questions about the proposed Trinity toll road. Here's the upshot: Rawlings has decided that he is not going to debate anyone on the toll road. He told Schutze: "I have made it real clear to people who have asked me that I am not going to debate the tollway situation." And: "There is nothing on the ballot that the citizens are voting about." So he's not going to debate anyone on the toll road because we're not voting on the issue. He couldn't be more wrong.
Let's clear this up. Last year, we learned that if the city chooses to do so, it can back out of its agreement with the NTTA to build the toll road. Two days ago, the NTTA board basically said, "Dallas, are you sure you want to build this toll road? Because if the City Council decides that it doesn't want to build this toll road, we aren't going to force the matter. It's your call."
So, yes, we are voting on the toll road this May. If you vote for Rawlings, you're voting for someone who wants the toll road and who would not vote to back out of the NTTA contract, should such a measure come before Council. If you vote for his opponent, Marcos Ronquillo, you're voting for someone who most definitely would back out of that contract. You can go district by district and find similar decisions to be made all over the city.
A funny side note: some anti-toll road folks in Dallas worry about this election. They fear that Rawlings will trounce Ronquillo and then say, "See? The citizens had yet another opportunity to vote against the toll road, but they chose me instead." Now, if he wins, he won't be able to say that without contradicting himself.
UPDATE (10:53): Ten past presidents of the Dallas chapter of the American Institute of Architects have drafted a document that compares the happy road we voted for in 2007 with the monster highway we are seeing today. The contrast is shocking. The document has been given to the DMN editorial board and to the mayor and City Council. One of the signees, Bob Meckfessel, says, "At this time, none of us are speaking on behalf of AIA Dallas, or hold any leadership positions within the organization. We're 'elders' of AIA Dallas, if you will."
Get the D Brief Newsletter
Dallas' most important news stories of the week, delivered to your inbox each Sunday.