I am forever fascinated by people who perpetuate unfair stereotypes, those folks who fit into the (usually false) preconceived notion I have about a place. Follow the Twitter feed for @_FloridaMan to see what I mean.
This means I've quickly become obsessed by the race to replace Republican Dan Branch as state rep in District 108, which includes Highland Park. Ever since Branch said he was running for state attorney general's office, I've been doodling random bio-sketches of the ideal candidate (ideal for me, meaning someone whose background/silliness/intelligence/opinions I could mock in subsequent blog posts).
After I read this blog post naming Branch's likely successors, I immediately Googled Morgan Meyer. Yes! He is ripe material. Lawyer, perfect family, looks pretty cut — very HP, very Stepford-y. See for yourself.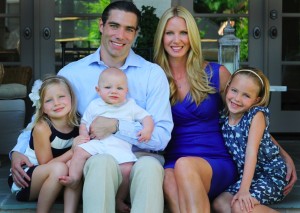 I was excited, but not ecstatic. A Google search revealed nothing but a background of lawyering and competence. BOR-ing. Then I was advised to read this Park Cities People story about the other person mentioned in that post: one Chart Westcott.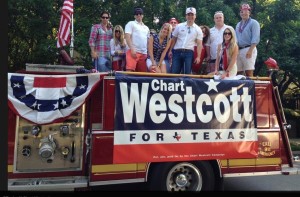 [Puts fingers to mouth, makes involuntary happy noises, jumps up and down in a quiet hall, like Reese Witherspoon in Election.]
This, good people, is Chart Westcott. Some important details: HIS FIRST NAME IS "CHART!" He is the former head of the Dallas branch of Young Americans for Romney. HIS LAST NAME IS "WESTCOTT!" He did a big commercial real estate deal last year that showed real market insight, albeit with a piece of property his dad bought for him when Chart was 7. HIS BROTHER IS NAMED "COURT!" He misuses the word "beseech." ("I beseech the blessings of God that I will prove worthy of the generosity of my friends and family.")
IJS the following: Dude, vote Chart. The D Overlords want me to put up, like, three blog posts a week, and these things don't write themselves.
Get the D Brief Newsletter
Dallas' most important news stories of the week, delivered to your inbox each Sunday.