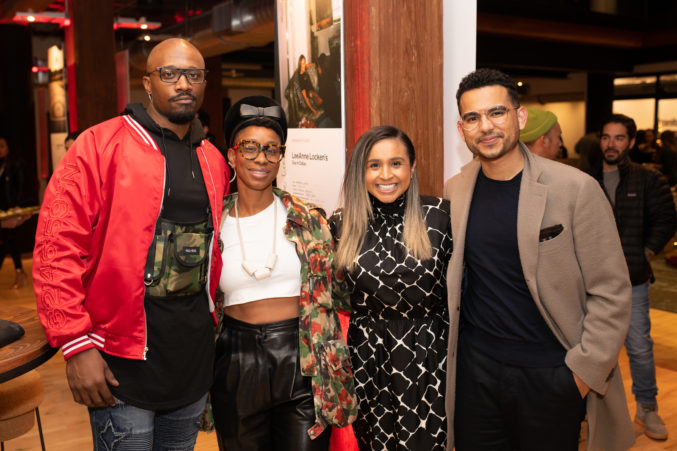 Scenes From D Magazine's A Day in Dallas
From artists and socialites to civic leaders and restaurateurs, D's Day in Dallas event pulled together more than 150 people from all different industries to raise a glass.
By D Magazine
Published in Nightlife
December 17, 2019
3:06 pm
On December 10, more than 150 attendees from all over Dallas gathered at Factory Six03 to raise a glass to the "Day In Dallas" photo exhibit and its participants. This "Day in Dallas" collaboration with Hance Taplin of "By Way of Dallas", featured the work of 15 local residents from artists and socialites to civic leaders and restaurateurs. They were asked to participate in a 24-hour challenge: document their 'typical' Dallas day from start to finish through the lens of a 35mm Kodak camera.
Thank you to our participants:
Jeremy Biggers
Leah Frazier
Monica Green
Jonathan Hall
LeeAnne Locken
Drew McLaren
Anastasia Muñoz
Spencer Nix
Kristi + Scot Redman
Will Rhoten "Sober"
Sammy "Rat" Rios
Jake Tafoya
Tramaine Townsend
Guillermo Tragant
Amy Walton
Special thank you to our program sponsors: Downtown Dallas, Inc. and our event partners: Factory Six03, Motusred, and Familia Catering & Events.