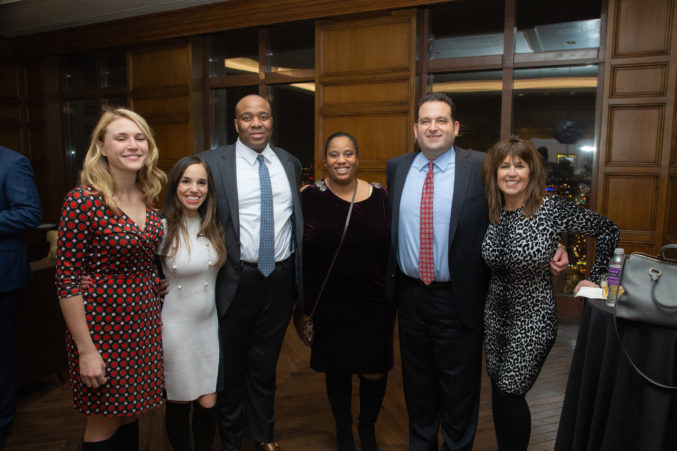 Scenes From D Magazine's Event Honoring The Dallas Judges
DFW attorneys and judges gathered at City Place Tower to celebrate the accomplishments of the local legal community.
By D Magazine
Published in Nightlife
March 9, 2019
12:07 pm
On Thursday, February 28, members of the Dallas legal community gathered in honor of the Dallas judges and legal field as a whole at the beautiful City Place Tower. Attendees enjoyed savory hors d'oeuvres, cocktails and a special spirits tasting provided by O'Neil Wysocki. It was a privilege to hear feature remarks from Dean Jennifer Collins of SMU's Dedman School of Law and D Magazine's president, Christine Allison. A clear take away from the evening was that the DFW legal field is strong because of its breadth of talent and expertise, diversity, and commitment to building the next generation of leaders. A huge thank you to our event partners, O'Neil Wysocki, Calabrese Budner and McClure Law Group for making the evening possible.