How We Met: Dallas Comedy House Edition
These couples said "yes and ..." to romance.
By Julia Trupp
Published in Nightlife
August 24, 2016
8:45 am
Monica Phantharath took a sip of her cocktail as she watched fellow improviser Colten Winburn sing his heart out to Taylor Swift's "Blank Space" at Dallas Comedy House's infamous karaoke night last summer. The duo knew one another from classes and a failed attempt to start a dance-sketch troupe together but—beyond that—they didn't know one another that well.
"Oh, wow, Colten is really great," Monica, 27, thought, right before DCH owner and instructor Amanda Austin, a bit tipsy, leaned over and said, "Are you two dating yet? If you want any help just let me know." Amanda, who'd coached their dance-sketch troupe attempt, knew from the first practice that she wanted Monica and Colten together. They just matched.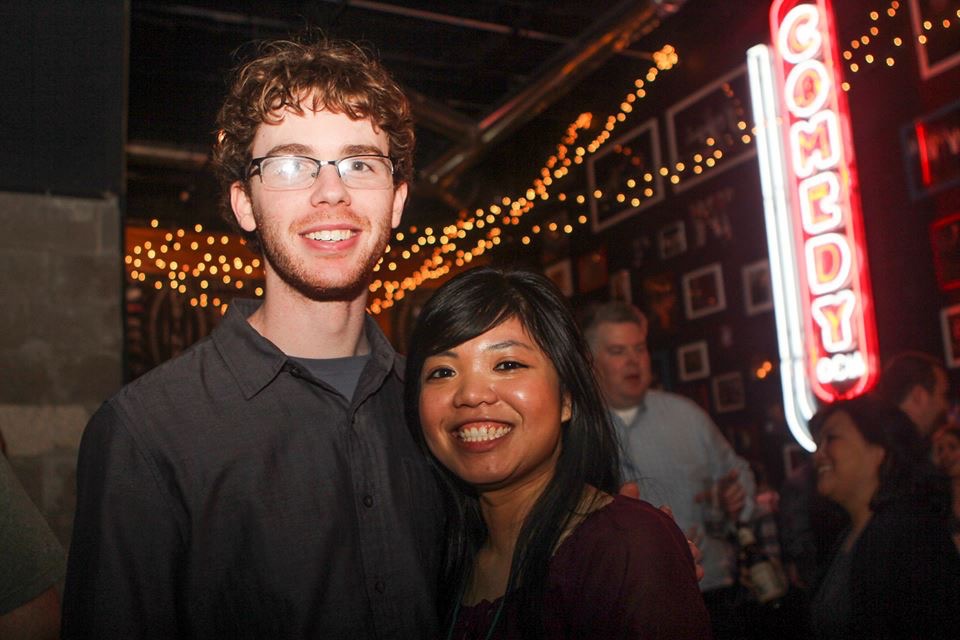 At karaoke, Monica brushed it off—but not before considering how nice it might be. Her intuition was right.
One night after a show, Colten, 25, drove Monica back to her car, and they talked about how neither of them had seen Disney-Pixar's "Inside Out." Monica thought this would be a good opportunity for him to ask her out, so she took the reins. After two and a half years of running into one another around the theater and performing in two shows, they made it a date.
An incubator of common interests, DCH has been the foundation for several budding relationships. "I think there is a higher percentage chance at DCH of finding a match than on Tinder or Bumble or anything else," Amanda jokes.
When Colten, who teaches and coaches at DCH, joined in 2011, he never imagined he'd fall for a fellow comedian. "In fact, I think that's one reason why Monica and I didn't start dating earlier because," he says. "We were both worried, like, 'Is that OK to do? Can we hang out at this place all the time? What if it doesn't go well and ruins the place for us?' But then, eventually, we realized that was stupid."
Monica, who started taking classes at DCH in 2013 and runs the show lights and sounds, shared a similar sentiment.
"It's hard not to be attracted to someone there. [It's] like, 'Oh my God, I've finally found someone who likes what I like.'"
"For me it was like, 'Don't do it; this is your home,' but, with comedy, you have weird little comedy nerds," Monica says. "It's hard not to be attracted to someone there. [It's] like, 'Oh my God, I've finally found someone who likes what I like.'"
Their fellow comedians have been supportive and encouraging, voting Monica and Colten's union "Best Memory of 2015" at last year's Christmas party, a sentiment that matched Amanda's initial feelings about them as a couple.
Although Mary Margaret Hundley, 28, a freelance fashion stylist, and Jon Patrick, 27, a software consultant, have long been involved in Dallas' small comedy scene, it took DCH's 2016 Dallas Comedy Festival to bring them together.
Mary Margaret first noticed Jon during the "Acting Choices in Improv" workshop at the 2016 Dallas Comedy Festival.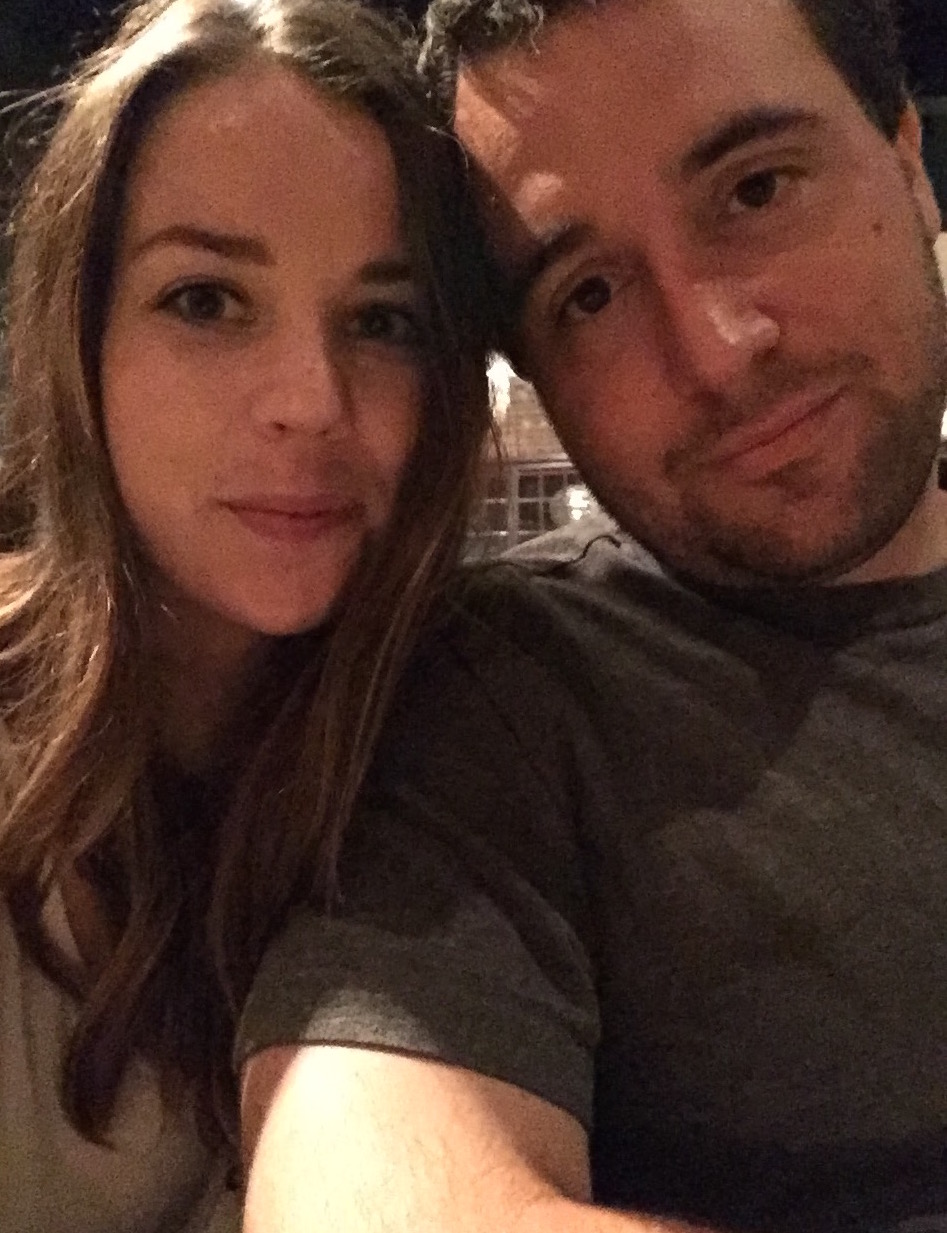 "In the middle of the workshop, I looked at my friend Melanie who was taking it with me and said, 'Do you like him? I like him!' and that was that," Mary Margaret says. "We never did any scenes together in the workshop, although I tried. Afterwards, I had to rush to another workshop, and we didn't talk or see each other."
Jon intrigued her. He was entertaining, and she liked watching him perform.
That night, the DCH-popular "Bearded Buddies Karaoke" began, and that's where the magic happened. Mary Margaret and Jon officially met each other and connected through Tupac and Elton John's "Ghetto Gospel." Before performing, she prefaced her song choice by saying not a lot of people knew the song—little did she know, Jon was not part of that majority. He started singing the lyrics, and they ended up performing it together, making an already-stunning duet spectacular.
Much like Monica and Colten, Mary Margaret didn't expect to meet someone through comedy.
"If you hang around long enough, you do start to notice that there are quite a few relationships at DCH," she says. "But I didn't ever think anything beyond, 'Oh, that's cute! Good for them! I am fine, I swear.'"
Mary Margaret is still getting used to the idea of dating a fellow DCH comedian, but dating someone with the same hobby, especially someone who shares the "all-consuming-need-to-be-there" relationship with the comedy house has been a big plus.
"I assume other people would get tired of me only wanting to go one place," Mary Margaret says.