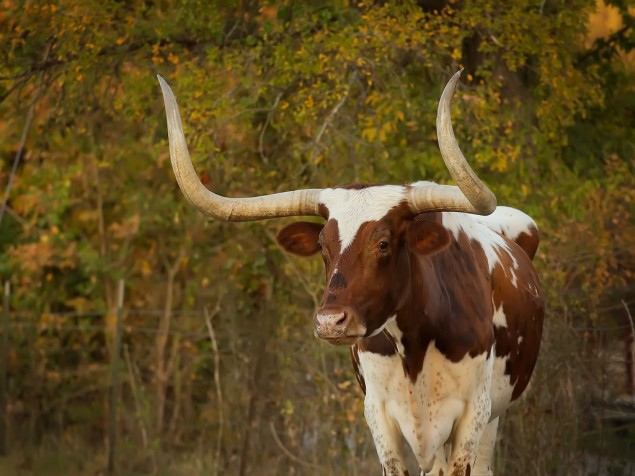 Over the weekend, writing from his home in Houston, Manny Fernandez of the New York Times speculated about what makes Texas so Texas:
Before he was elected in 2014, Sid Miller, the Texas agriculture commissioner, traveled the state using an unofficial campaign slogan supplied to him by his campaign treasurer, the rocker and conservative provocateur Ted Nugent: Keep Texas "the last best place."

The notion of Texas as the best place, the exceptional place, is an old one. In his 1961 book about Texas, John Bainbridge described the state as "a mirror in which Americans see themselves reflected, not life-size but, as in a distorting mirror, bigger than life." He called the book "The Super-Americans."

But the idea that Texas is the last place is part of a new phenomenon. People throughout the state say they believe that their way of life is under assault and that they are making a kind of last stand by simply being Texan. It is this fear, anger and sometimes paranoia that lurks beneath the surface of Texas politics and that underlies the expansion of gun rights, the reflexive antagonism toward Washington, and the opposition to abortion, same-sex marriage and other issues that seems essential for succeeding in state politics these days. Senator Ted Cruz's remarks dismissing New York values at a Republican debate should come as no surprise. That's how people from the last best place talk about other places.
It's ridiculous, of course, to try to characterize the population of an entire state as a unified entity. Some of us find it silly that are school children are required to pledge allegiance to Texas each morning, for instance. I happen to think that Texas regards itself as a world apart only because of its tremendous branding.
The state has a great, simple name. "Texas" is easy to say, two syllables, with strong, tough consonants. We have a so-simple-it's-perfect state flag. We're the only state to have fought a war all our own, lending us the kind of history that plays well to the History Channel audience.
Then again I'm not a native. I've only lived here for most of the last 31 years, since I was a child. Maybe, some of you will no doubt tell me, because of that I just don't and can't get it.
Get the D Brief Newsletter
Dallas' most important news stories of the week, delivered to your inbox each Sunday.