Galleries
Dallas nightlife is returning in full force as vaccinated party-goers head out into the reopening world.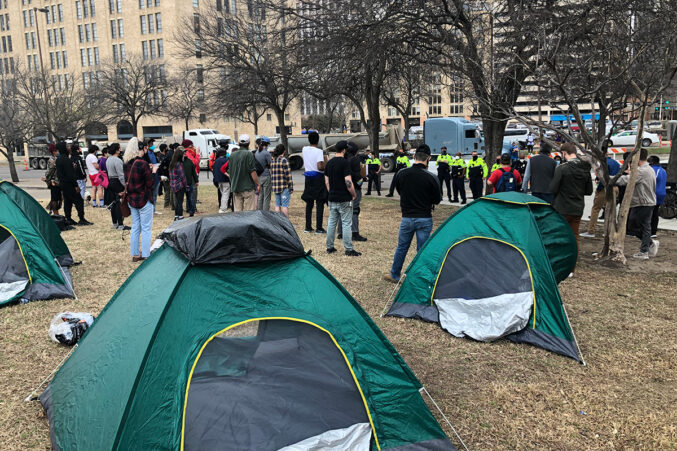 Local Government
The number of people experiencing homelessness increased 11 percent last year. We won't solve the problem immediately. But we can change how we talk about it.
Basketball
For $20 million, you'd think the contractor could have gotten the rims at roughly the same height.