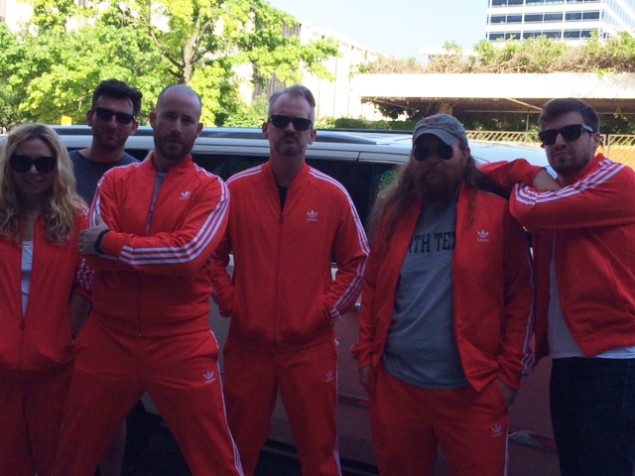 A gang of intrepid adventurers set out for Washington D.C. this morning on a quest marked by humility, subtlety, and gravitas. They do not seek glory for themselves—nay, it is a journey for humanity, a path to enlightenment and some sort of collective second career as a pop band that makes the novelty cut on The X Factor but is eventually jettisoned on a technicality, like lack of pitch and convincing European accents.
Just kidding. As you may have heard, we're up for a few City and Regional Magazine Association (CRMA) awards—including one for General Excellence. Hence, there is a clown car—a Cadillac Escalade—rolling at indeterminate pace toward our nation's capital carrying the vast majority of D Magazine's editorial staff. There is Zac Crain, who is a finalist in the Column category for three back-page stories, including "An Interview With a Mosquito." Zac is also a finalist in the Feature Story category, for the story he wrote about West, Texas. And then there's Peter Simek, who, rightly or wrongly, refused to buy a red-orange track suit. He's a finalist in the Arts and Culture category for three stories: this one about Big Tex, this one about Trinity Groves in West Dallas, and this one about  a one-of-a-kind exhibit at the Kimbell Art Museum in Fort Worth.
Meanwhile, representatives from D CEO, our art department, and our editor, Cristina Daglas, flew to D.C. like responsible adults. Wish us luck, because if they don't come back, Nancy Nichols and I will have to put out the next issue by ourselves. It'll just be dining reviews and a lengthy dissertation on the Veronica Mars movie.
Get the D Brief Newsletter
Dallas' most important news stories of the week, delivered to your inbox each Sunday.